Social advertising is a type of advertising that promotes brands by serving social interest causes by using relevant mediums. Nowadays, social advertising preferably uses social media platforms to reach target audiences and fulfill its goals.
It is a method of advertising that revolves around clickable advertisements to widen the brand's presence and aware audiences for some non-commercial objectives to optimize brand reputation target audience through social networks/media platforms. Companies use the campaign of Social Advertising to market the brand awareness, know the sales revenue and create leads.
What is Social Advertising?
Definition: Social advertising is defined as a type of advertising used to optimize social interest causes to fulfill non-commercial objectives, channel social development, and optimize brand awareness by using relevant mediums.
Social media platforms provide brands and companies specific and valuable user data, which helps them maintain social relationships with customers to increase public awareness.
The social networks are rich in data and personalized information of the customers. Therefore, the messages or ads sent through Social Advertising stand an excellent chance to connect with people and expect an immediate response from them.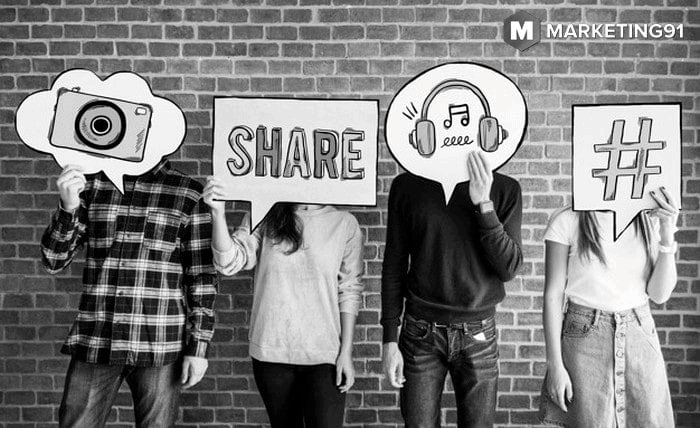 Growth of Social Ads
Companies did not use social Advertising for their advertisements until 2015.
Traditional marketing through print, Tv, and radio had the upper hand, and companies spent twice the amount on traditional marketing than they did on Social Advertising.
However, for the first time in 2019, Social Advertising in the US eclipsed advertising through traditional marketing and advertising channels.
Statistics about growing Social Advertising Spend
The increase in Social Advertising in 2019 led the expenditure statistics up to $100 billion, increasing up to 37% compared to its last year.
Moreover, the growth of Social Advertising is expected to reach 24.5% at an annual rate.
By 2023, the companies are likely to spend approximately $242 billion on advertising campaigns. Social Advertising for Google and Facebook was beneficial as they earned up to $65 billion through it.
They also have a chance to see their revenues grow up to $77 billion in the United States itself.
Benefits of Social Advertising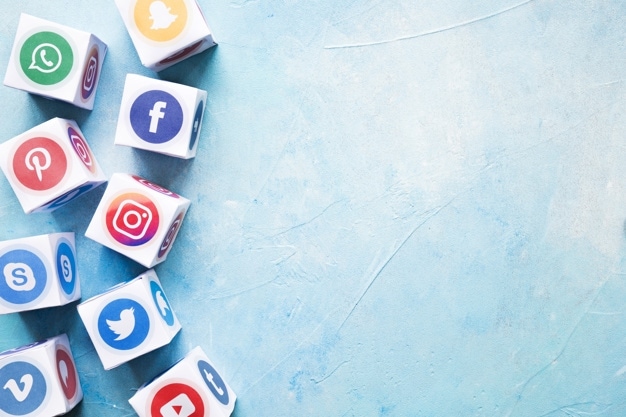 Life nowadays is ruled by social media and networks. There were out 3.2 million people using social media in 2018, and 73% of the Americans were found to be on more than one social networking site.
So, it's not hard to comprehend what a vast and vital social media platform is for Social Advertising. However, there are many more benefits of Social Advertising that are listed below.
1. Awareness of the Brand
The new startups and businesses stand a good fighting chance in the field of other competitors when they decide to advertise their products or brands through Social Advertising. It helps them reach many people interested in new apps, products, or services.
The features of likes, comments, and tags help the brand reach places and create awareness for the brand quickly. It also helps in influencing the social networks of the user.
2. Improvisation in Conversion Rates
Social Advertising grabs the users' attention as they are mainly involved and connected in social media than on traditional channels. Since the audience is targeted through past behavior and search history, social advertisements run on the specific places the user is likely to visit.
The ads running on social media can also be quickly responded to and are a matter of few clicks. So, these reasons make Social Advertising much more beneficial for companies and provide higher conversion rates in marketing.
3. ROI efficiency
Social Advertising provides a budget-friendly approach while also providing efficient and specific user data. They have brilliant targeting ability.
This method helps the advertisers to assess the ads and optimize the performance quickly. So, Social Advertising can help people work on their startups and new businesses within a set budget.
4. The loyalty of the Brand
Once the customers turn loyal towards the Brand, they are likely to spend more than the new customers on average.
The process of Social Advertising tries to keep the Brand on top in the minds of past customers while also constantly reaffirming their choices. This converts the customers into brand ambassadors who further bring their family and friends on board.
5. Insights of Marketing
The advertisers can measure the sentiments about the Brand among customers and the campaign performance. They do it through impressions of advertisements and engagement with the customers.
The advertisers can also see and calculate what type of advertisement or engagement is working with the customers and how they work with them. The increase in followers and brand mentions also increases the traffic on the website, and the sales are generated.
So, through these methods, advertisers can improve their ads accordingly and refine their advertising campaigns, along with the branding strategies.
Social Media Platforms for Social Advertising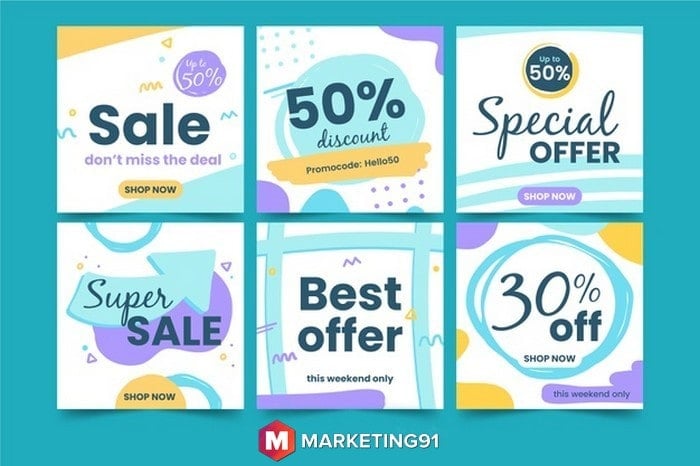 There are various social media networks for Social Advertising, among which five of them are described below.
1. Facebook Ads
The most extensive user base of all the platforms lies with Facebook. It has over 2 billion users and has the largest share in displaying advertisements.
Facebook also provides social advertisers with the highest ROI. The platform is constantly trying to give advertisers with adequate data and efficient spending on advertising.
The advertisers can categorize the audience of Facebook based on Campaign strategies such as app install, website conversion, etc. The prospects who match their current customers are targeted by creating lookalike audiences in the US and worldwide.
Criteria of targeting include demographics, behavior, interests, connection, and location, etc. The network tools of Facebook to connect with the audience offers advertisers to go beyond the platform.
There are several Facebook ad formats for social and business ad campaigns. Some of them are photo advertisements, carousel ads, video advertisements, ads that appear on the home screen of messenger applications.
It offers the ad to run in the form of a slideshow where the static images move. Other types of Facebook Advertisements include collection ads, where the photos of products are features, prices, and event responses.
2. LinkedIn Ads
Investing in LinkedIn can prove to be a great investment in social advertising. It currently enjoys approximately 610 million users and is the world's leading professional and career-oriented site. While advertising on the site can run high, it is an excellent opportunity for those looking for B2B prospects.
The audience on LinkedIn can be targeted through education, location, demographics, language, company size, title, industry, job experience, etc.
Sponsored content, InMail, and text advertisements are how the advertisers can advertise on the platform. The formats of advertisements include video, single image, messages, carousel image, etc.
3. Pinterest Ads
Pinterest is a hub of cooking, fashion, and wedding ideas. So, the number of users is females more than males. Users can pin whatever ideas they desire.
The majority of users on the platform wait to buy new features, and approximately 98% of them have tried to discover new things on the platform.
The audience on Pinterest can be targeted through demographics, location, search keywords, lookalike audiences, and digital devices, etc.
Pins, Video pins, Carousels, app pins, pins for story and buying, and one-tap pins are the types of advertisements Pinterest provides for Social Advertising.
While using these advertisements, one thing to note is that the tag of 'promoted' disappears when users pin the advertisements.
4. Instagram Advertising
Instagram is a social media platform that is highly visual, with over 800 million users using it monthly and 25 million users with business profiles.
Approximately half of Instagram users follow more than one Brand. The platform has led 60% of the users to learn about a new service, and 70% of the users searched Instagram for a specific business.
The option for targeting audiences on the platform include demographics, location, creating a lookalike audience, behaviors, interests, etc. It also helps in creating custom audiences.
Advertisers can also use the automated tool of targeting provided by Instagram ads.
Advertisements on Instagram include video advertisements played for 60 seconds, photo ads, stories ads, collection advertisements, and carousel advertisements.
5. Google App Campaigns
The platform of Google App Campaigns provides more comprehensive visibility and reach. It includes media of Google search, Google Play, websites, and YouTube, among other applications. It has helped install more than 17 billion apps.
The Google Campaign focuses on the advertisers and helps to automate the target. The target audience includes new users, those who have recently taken in-app actions, and those who might make purchases in the app.
The platform provides several types of ads, like image advertisements, text ads, promotion advertisements of applications, advertisements of HTML 5.
These types of ads are delivered on mobile phones and tablets. Some ads work within applications on mobile phones and tablets.
These include text ads, image ads, app promotion advertisements, video app advertisements, responsive display ads, etc.
6. Twitter Ads
As one of the most popular social media networks, Twitter is known for offering simple and easy-to-use advertising solutions for different social causes.
Different types of promoted ads available here are-
Image ads
Video Ads
Carousel Ads
Moment Ads
Text Ads, etc.
Some of the other social advertising options that Twitter offers are-
Follower ads
Twitter Amplify
Twitter takeover
Twitter live
Twitter ad features
7. Video Ads
Brands can use social video advertising on all the aforementioned platforms along with YouTube, Vimeo, Websites, blogs, etc.
Some of the key tips to follow during video social ads are-
The opening of the advertisement should be solid as the first three seconds in any ad matters the most.
Sound in the advertisement should be focused upon but only if and when it is essentially required.
The copy should be clear, brief, and to the point. It helps in supporting the message of the advertisement.
The video of the advertisement should not be too long. It should be only as long as it is required to be.
The art and the story in the advertisements are the two things to be leaned upon, and if the characters in the ad are commendable, they should be used well.
Best Practices to Create & Execute Social Ads
Social Advertising comparatively comes under a low-cost advertisement with sophisticated tools of targeting. It, therefore, exclusively helps people advertising while in startups or an established brand as well.
For creating social promotion and advertising efficiently, people need to focus on the following points-
1. Select your advertising platform
You need to choose the platform that best suits your brand's social advertising objectives. Being aware of the right platform that fits with your product or service is the very crucial step of meeting the right audiences.
Every platform has its specific audiences and brands or businesses should be aware of their personas. You may choose social media platforms or other online advertising platforms to meet your audiences. Traditional advertising can also be used to help social interest causes, and fulfill non-commercial objectives.
2. Decide your ad budget
While doing social media advertising, it is crucial to decide the cost per impression (CPM) or pay-per-click (PPC) ads.
The selection of these decides whether you want in optimizing brand awareness or conversions, as for conversions PPC is good while for optimizing awareness, CPM will be a good option.
3. Set the ground rules and ad creatives
The boundaries and ideals need to be initially defined by people for creative development and concepts. Branding lessons are to be followed by the advertisers, and they need to start with a good logo, design, Colors, style, copy, fonts, etc.
Then, the advertisers should decide the basic preferences like elegant, dramatic, or simple advertising and color pallets. It is then appropriate to look for assets that conform to the requirements.
4. Choose the best-suited ad types
Efficient Social Advertising also includes creating videos that have the basics, brand, benefit, or a demo in motion while advertising for the company.
Basics in motion mean the video, which includes the animation of a product or game.
Brand in Motion is a video focusing on the Brand, so the brand name should be preferably in movement.
Benefits in motion is a video where the initial parts of the video start with a still, and then the benefits of the product are shown through a moving design.
Demo in motion means the video that portrays how a product works.
5. Do ad optimization and aim high
For effective ad optimization, you should pay heed to multiple KPIs. This way, you can do testing of your social ads and fine-tune them to optimize their conversions.
When the video ads are created, advertisers should make sure that they are practical and efficient and aim high to reach many people in a few ads.
Examples of Social Advertising
1. Neat Streets Social Ad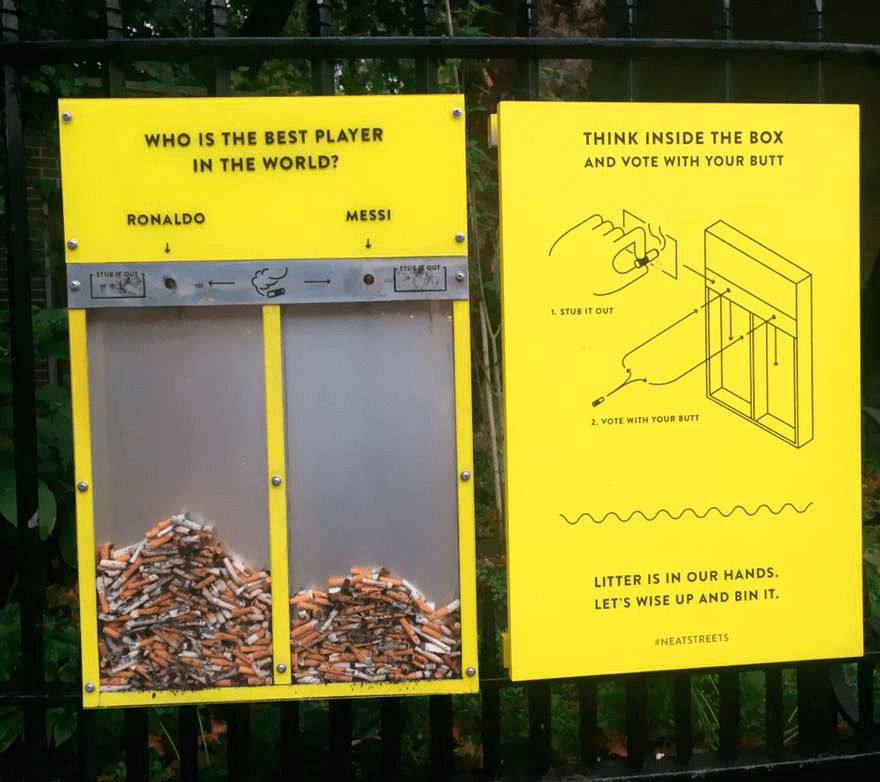 One of the most effective social ads is from UK organization Hubbub that came up with this ad in collaboration with CommonWorks to offer an exceptional solution to keep the streets of London clean.
2. Save the Children Social Advertising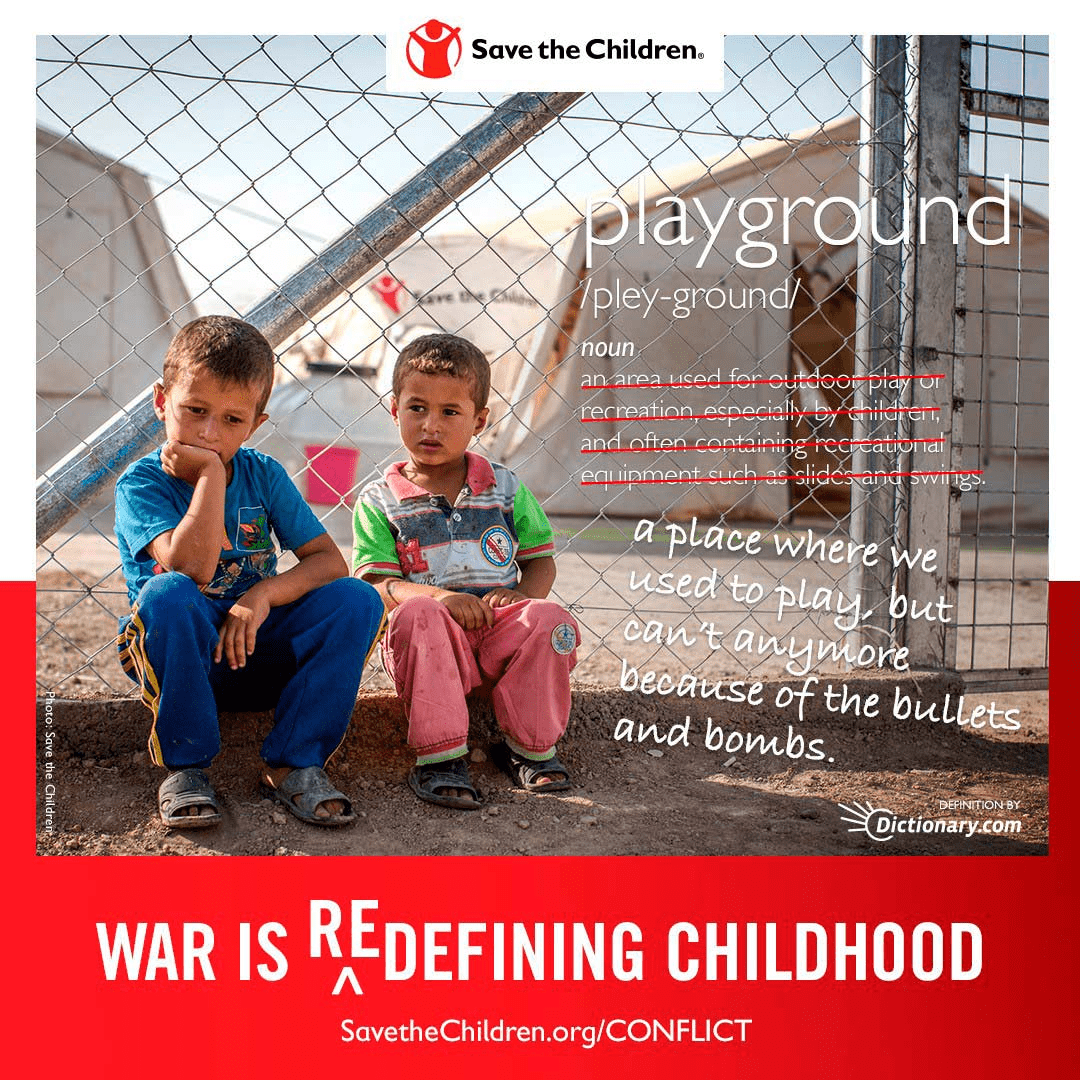 This campaign of SavetheChildren.org quite effectively shares the message of negative outcomes of wars on childhood.
3. Destroying Nature is Destroying Life Social Ad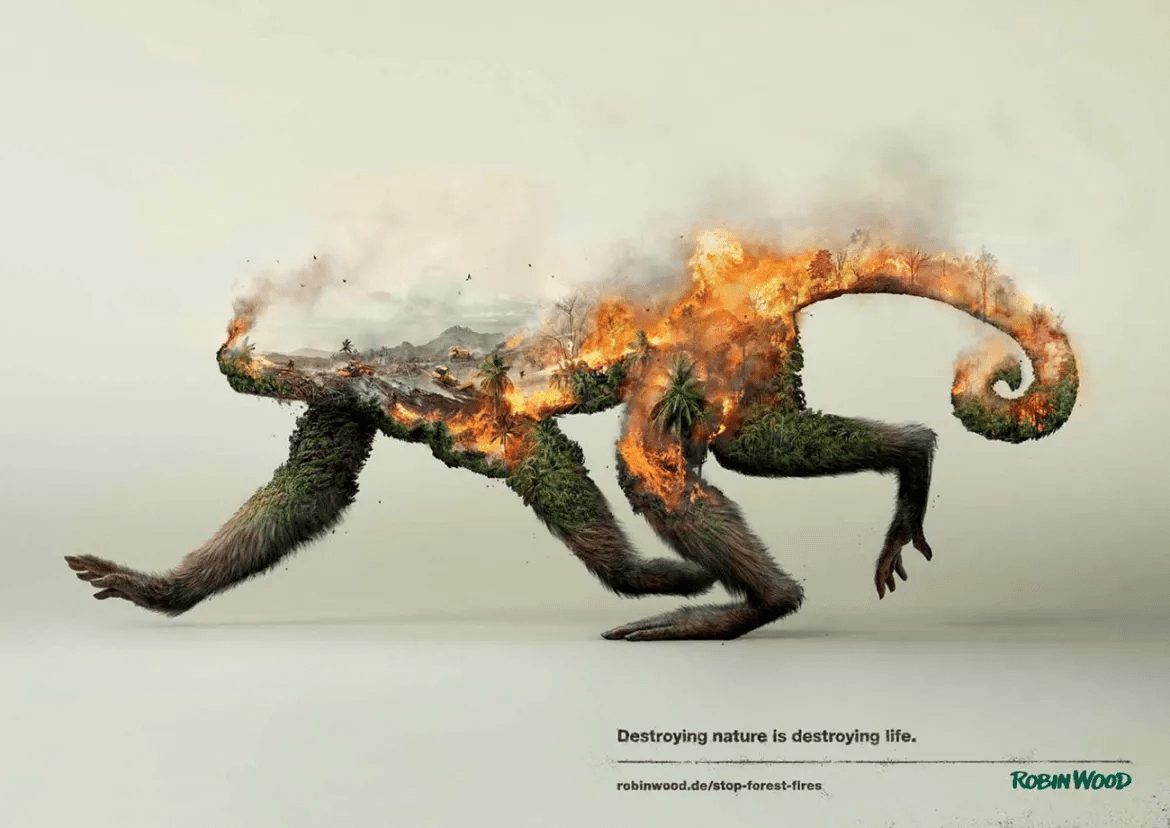 This ad campaign of Robin Wood is quite effective in raising public awareness about the ongoing destruction of natural habitats of animals.
Liked this post? Check out the complete series on social media marketing