The term Social Advertising nowadays talks about two different scenarios. First, it deals with societal health and talks about those advertisements that influence the health of society — programs like educating people about any social issues or drugs or pollution and so on.
While on the other hand, the second type of Social Advertising works upon the different Social Media Platforms. It runs ads on those Social Media Channels and influences their target audiences.
Social advertising can address societal issues well because Social Media Platforms are one of the most powerful places today that help you widen your reach and let your voice reach to the people you want to influence.
So, generally, you can divide Social Advertising in two following ways-
#1. Social Advertising addressing Social Issues and Challenges
#2. Social Advertising on Social Media Platforms
#1. Social Advertising addressing Social Issues and Challenges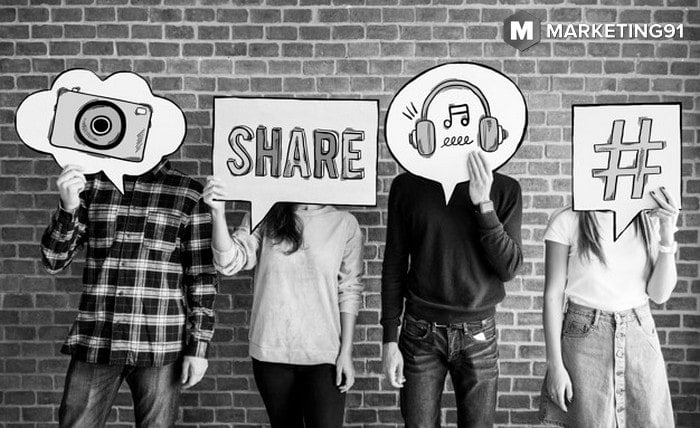 This kind of advertising is practised for achieving social good. By opting for this way of advertising, companies aim to create positive social effects along with advertising their products and services.
It is practised in the context of public health, and it promotes-
General Health
Raised Awareness about Social Issues and Challenges
Induces positive changes in society
This kind of social advertising integrates two parents, and they are-
Social Parent
It comprises social science and social policies that can help in improving the conditions of a community.
Marketing Parent
It uses a variety of commercial and public sector marketing and advertising mediums for promoting any campaign.
Mediums used by Social Advertising addressing Social Issues and Challenges
Newspapers
Billboards
TV Programs and Commercials
Radio Programs and Commercials
Use of Social Media and other Online Channels
Let us now delve into the second type of Social Advertising-
#2. Social Advertising on Social Media Platforms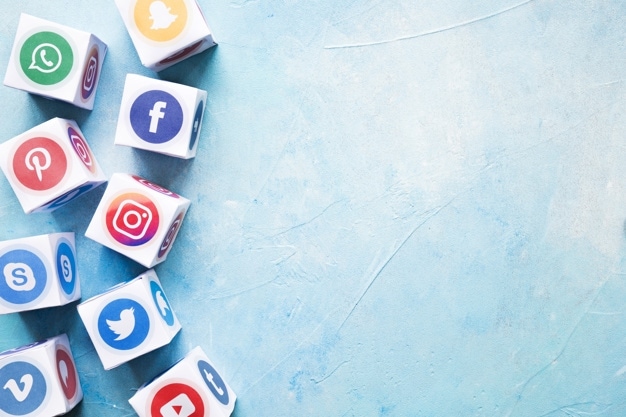 So you want to know what social advertising is. Well, you are not the only one who is asking such questions in the first place. Many others want to know about social advertising and how it is going to help in the increase of sales and ROI of their companies.
Social Media Platforms also play a key role as the mediums for Social Advertising for addressing social issues.
Seeing the latest market trends, digital marketing is going to reach some new heights, and there is no doubt about that. There are so many different businesses that are online, and they need to have some means to promote their business.
With the help of tools such as Instagram ads and Facebook ads, they can use the promotional tools to spread their message online and that too, without any trouble.
Did you know that about 35% of all the ads that are displayed on the internet are from Facebook?
So, there is no doubt that tools like Facebook ads, AdWords, and Instagram ads are going to have all the attention of the people. That is quite fair as well because these are the tools that are going to make a difference in the business world.
So, what exactly is it that is driving the entire industry of social advertising? The impact that social media has on small businesses is the answer to your question. With the help of small businesses these days, social media ads are able to have the rightful place in the world.
Now that you are a little bit up-to-date on the topic let us move forward and concentrate on the definition of social advertising. This is going to be a great help to you, so make sure that you are reading this properly.
What Exactly is Social Advertising via Social Media Platforms?
Do you often get confused when someone talks about social advertising? You are definitely not alone in these people because there are so many others that have no idea about social advertising and what it stands for.
So, if you want to have answers on whether you are actually doing social advertising in the correct way, then you need to read this.
Do you have a profile for your businesses on Instagram? Do you use Facebook to promote your business? Do you want to know some other ways of advertising your brand online? Well, in that case, you have to read what we have to tell you.
The concept of social advertising is pretty simple, to be honest, and you just have to have a basic understanding of it in order to excel in the process. Social advertising is the basic form of advertising that you do on social media.
You will be paying the companies in social media to display the content of yours. This could be any sort of promotional content, tweet, ads, or so much more. You can even showcase the products as well as the services that you have in there without any hassle for sure.
This could also be some sort of one-off promotion as well. You can also create a campaign that is going to get you the best results in advertising. You will experience an increase in the revenue and the sales after that.
This is one of the main reasons why companies from all over the world want to use the format of social advertising to gain the success that they want to have for their businesses out there.
This is one of the sure-shot ways with which you can reach the target audience of yours and make sure that they are all interested in the products and services that you have in store for them.
What Do We Know About Social Ads?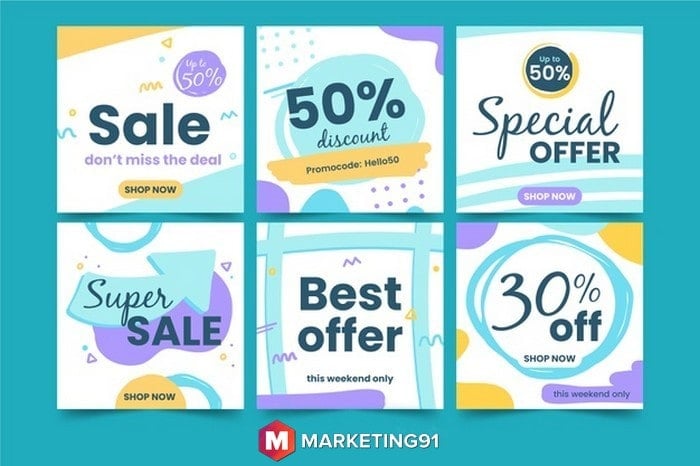 There are many people who often tend to get confused when we talk about social ads for sure. The social ads are just like the basic ads that we have, and there is just one difference in these.
The social ads are generally posted on the platforms of social media. Have you ever seen a tweet describing a certain product and wanted to buy it? Well, that is exactly the perfect example of social ads.
In the online world, there is no doubt that you need to harness the power of social ads to have all the benefits that you want to from different companies. We are here to help you out with that.
We have some amazing tips and tricks which are going to be a great help when you want to create the best types of social ads in the first place. Do you want to know the design of the social ads? Well, worry not when we have got you all covered.
Learn All That You Can About Social Ad Design
Do you wish to know how exactly these social Ad campaigns designed to get the best results are? Here we have all the information that you might need about the social add design, their working procedure, and the strategy that they tend to have all the time.
To be completely honest with you, there are different digital platforms where the users want to go through the entire process of conversions. They are mostly on these social media sites because they often tend to search for certain keywords which are related.
In the case of the social ads, the person will be able to show the products and the services to the customers who tend to coincide with all the members of the target audience for the brand.
These are the people who don't know about the brand and have no intention of actually buying the product.
That is one of the main reasons why social media advertisers often tend to have different plans and strategies to deal with different customers out there. The tone of the message, as well as the content provided in the ads, will be different according to the situations.
Tips for running Social Advertising on Social Media Platforms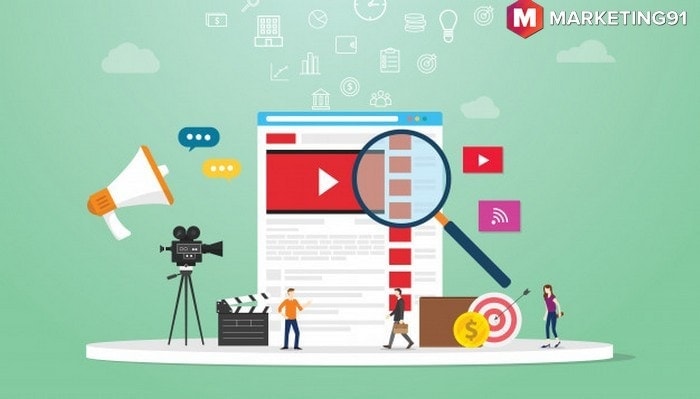 For those who want to create social media ad campaigns that would provide results, there are certain things that they need to consider in the first place.
For example, they need to focus more on the visibility that they tend to get on Facebook and other social media platforms is very important.
To make the ad more amazing and appealing, it is advised that you use more and more distinctive photos and images. Using strong contrasts is also another one of the ways to grab the attention of the users.
The requirements for the ads are different in case of the different social media platforms as well. So, one needs to make sure that they are also keeping these sorts of things in mind always.
Apart from that, they also need to make sure that they are not using the filters too much. The reason behind this is that if they tend to use more filters, then it can mess up the presence and the intensity of the advertisement and people will not be able to value the whole thing.
Surely you don't want that to happen with your ad, right?
So, you need to make sure this doesn't happen in your ad campaign for sure if you want to have the best type of results in the end.
Another one of the most important aspects that one has to focus on is to ensure that the elements that are being used in the particular picture are a perfect fit. This will also ensure that the text is also eligible to use as well.
You don't want people to be overwhelmed after seeing your advertisement, right?
So, that is also another thing to notice as well. Apart from that, you also need to see whether there are some overlapped logos in the picture of yours or not.
This is one of the most common mistakes that people often tend to make when they are creating social ads. It is particularly important to ensure that all the things are a proper fit into the image background so that people don't get confused with the whole thing in particular.
Do you think we are done here?
Well, not because there is a lot that you need to know about social ads here. Are you offering some discount on the product and services of yours?
If you are, then you must mention these as well because this is what is going to draw the attention of the user to your ads.
Conclusion
Social ads are really important for the companies out there who want to have brand awareness and some other benefits such as sales, revenue, and more ROIs for their company.
However, to have the benefits of social ads, one needs to know how to create them in the first place. This article is going to be the help that you need in creating social ads.
How important do you consider the use of social advertising for businesses in today's time? Share your thoughts with us in the comments.