Paid Ads are gaining lots of prevalence these days due to their efficacy in targeting the right prospects and increasing conversions. Different types of Google Advertising empower advertisers to create different types of ads, based on the platforms their target audiences are using.
Nowadays, businesses prefer using online ads to target their audiences. Digital Ad spending is also surpassing the budgets of TV ads.
That is why we thought to come up with this post to let you go through some of the different types of Google Advertising options for you –
8 Types of Google Advertising
1) Google Search Ads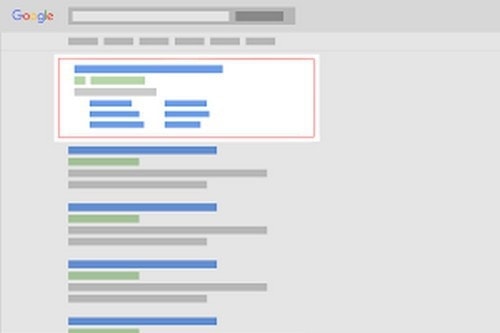 This is the most common one that you regularly see on Google. You get to see these ads in Google search results and they are also called as AdWords Ads. All such ads function on Keywords. When any prospect types a search query in Google that has one of your keywords, your Search Ad will appear.
PPC Ads or AdWords Ads are also included in this category.
They work on a cost-per-click (CPC) model in which you pay for every single click on your Ad.
Actually, in today's time, purchasers buy a thing after searching on Google. Around 70% of buyers want to discover the information on Google before making their purchase. Google Search Ads is one of those types of Google Advertising that you can use to target your audiences in a conversion driven manner.
2) Google Display Ads

Display Ads are again one of the most popular types of Google Advertising that you must be seen on different sites, blogs, YouTube videos, Gmail inbox and so on.  Display Ads originate from the portals or sites you've as of late visited. You can also see such ads based upon your searches on Google.
Different factors on which they depend upon-
Interests of Prospects
Previous search history
Demographics
Targeted Keywords, etc.
Advertisers have the ability to control which types of portals, blogs or sites they might want their Ads to show up. Such ads are considered highly result-driven to the bottom of the funnel sales activities such as branding. It influences the buyer by highlighting products and services based on their inclinations.
With around 2 million sites and 90% of web clients, Google lets you target the biggest audience base that is ready to be your loyal customers. You can opt for different targeting options like demographics, keywords, topics, remarketing, interests, and so on.
3) Remarketing Ads
These types of Google Advertising are one of the most discussed ones in today's time.
With the help of Remarketing, you get another chance to target those individuals who have just visited your site. At the point when any potential buyers visit your portal, cookies get added to them. -Next time, when they visit another store, blog or site, your Remarketing Ads will be shown to them because of added cookies.
Such ads are quite popular on Google Display Network, Facebook, LinkedIn, YouTube, etc. Remarketing advertisements allow you to come up with personalized Ad campaigns as per the preferences of your target niche.
They are going to be highly result driven in influencing purchases decision of your potential buyers. Remarketing targets those visitors who earlier had some interests in your products and services, but they did not convert because of some reasons. It recalls them about your brand. Remarketing Ads are highly impactful in identifying past visitors and targeting them to convert.
Such Ads enjoy high ROI as well.
4) Mobile Ads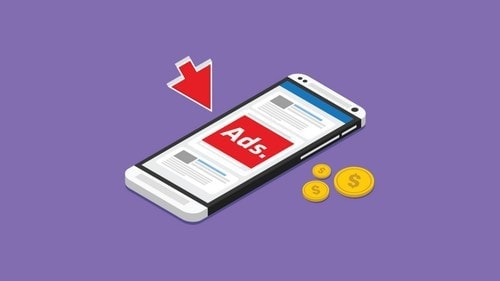 In today's time, all marketing and advertising channels are making the move to target smartphone users. Online Ads follow the same league with their Mobile Ads. Advertisements that appear on Mobile devices are Mobile Ads and such types of Google Advertising are very important in widening the reach of your business and targeting the biggest client base.
People spend around 4 hrs per day on their phone in the US. They browse on their phones, play games, watch videos, use Social Media, book services, and do many other things on their Mobile Devices. All this makes Mobile Ads highly important in targeting and converting the biggest lot of your potential buyers. They are also very good at convincing existing buyers to make a purchase again.
Opting for Mobile Ads is surely one of the best decisions that an advertiser can make in today's time. Very soon, the Mobile Ad Spending Plan of businesses will surpass the budget of Desktop Ads.
5) Banner Ads
You must be seeing many ads running at the top, bottom or sides of any site- All such types of Google Advertising come in the category of Banner Ads. Google Display Network channelizes them but advertisers can also buy them independently.
They are similar to Display advertisements and are very good in increasing brand awareness and optimizing bottom of the sales-funnel deals.
Banner Ads allow you to target your audiences based on their interests, keywords that they use to search for something on Google and so on.
You should never be excessive with such ads. Make a proper strategy to run banner ads. Unwarranted pop-ups and videos sometimes turn obstructive that can create a negative impact as well.
So, make a proper strategy and use simple format to channelize banner ads.
6) Email Online Ads
With such types of Google Advertising, you can target Gmail Inboxes of your target audiences.
Such ads also look much like some other email and have a compelling subject line that can convince the reader to tap on the mail and land on some landing pages where you want them to take some actions. You can use them in your regular Email Campaigns by automating them with the help of tools like MailChimp.
Such advertisements more often than not include a big sized static picture with an insignificant measure of content. Emails are one of the best ways to channelize promotional content and around 75% of people like seeing promotional content in their emails.
Ads via Google Display Network can be used in Email Ads and they are for sure going to offer good value. The upsides of such ads include their ability to target prospects in view of their interests, keywords, subjects, remarketing records and so on.
7) Video Ads
They are again one of the very popular types of Google Advertising that are highly relevant and result driven nowadays. These ads feature a video instead of any standard image. They comprise a commercial approach and advertise some products and services via promotional video content. How To and Educational videos are also preferably used in Video Ads.
Videos are the best methods through which your clients prefer utilizing content. All social media channels now offer the opportunity to run video ads on them. As per stats, by the end of 2019, online video activity will represent 80% of online buyers. Around 65% of people make their purchase decisions after seeing a powerful video ad.
You can use such ads on different sites, blogs and portals as well. They are best in ensuring better engagement than image-based Search Ads.
8) YouTube Ads
You must be skipping some Ads that pop up when you watch through a video on YouTube. All such ads are known as YouTube Ads.
Three types of YouTube Ads are-
TrueView In-Stream Ads – Such ads keep running before or amid a YouTube Video that you can skip after 5 seconds
TrueView Discovery Ads – Such YouTube Ads show up close by different videos in YouTube Search or Google Display network
Bumper Ads – They are six-second videos that play before a video and you are not allowed to skip those
True View YouTube Ads work on PPC model.
You will be paying for bumper ads on Paid per Impression basis.
Such ads are one of the most fruitful types of Google Advertising. YouTube has around 1,300,000,000 clients. Every single day, approximately around 5 billion videos are viewed on Youtube. –All this makes it the best place to advertise your products and services.
YouTube is also the second most well-known Search Engine on the web that empowers advertisers to target the widest varieties of existing and potential customers.