If you have been on the Internet for as long as we have then you probably know about social media. However, there are many people who are still not accustomed to the idea of having such a tool that is not just used for communication but for other purposes as well.
Can you imagine a world without the use of social media? Well, even if you do, that would be a pretty boring world, to be honest. Have you ever thought where would we be without the use of social media?
From waking up in the morning to going for our siesta in the nighttime, we open up our social media account countless times. So, there is no doubt about the fact that it is a very important and integral part of our system. So, why not get to know a little bit more about it?
Social media platforms are all around us. From Facebook to YouTube, these social media platforms are just the best ways to make sure that our lives get a little bit easier. So, don't you think that we should give proper importance to these platforms that do so much for us?
Well, this is the reason why we are here to discuss social media and a lot more. If you want to know about social media, then this is the right place for you, my friend.
Definition
If you want to have a clear idea about the use of social media, then you need to know about every aspect of social media. So, what exactly do you think social media is? Well, social media can be defined as a proper way of communicating online with people from all over the world.
Ever since the existence of the World Wide Web, we have been surrounded by these platforms for social media. It has just happened a few years back that social media has experienced a very quick rise as well.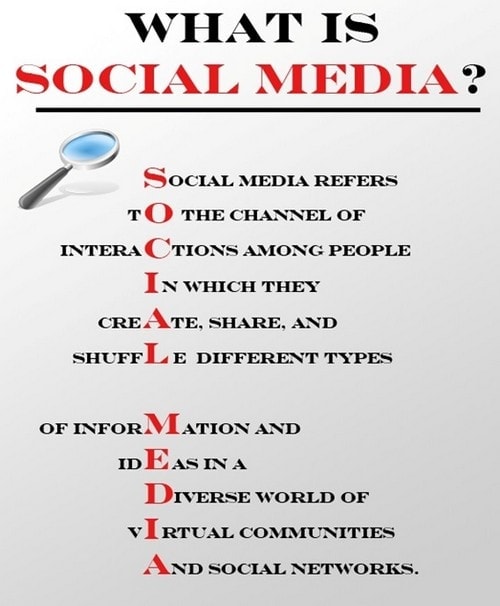 When it comes to popularity and numbers, there is no doubt about the fact that Social media is currently number one. There is a reason why social media is important to people.
The name social media has been provided to it because it helps people in being connected with each other through a social connection. This connection can be established with the help of a commentary, conversations, and some other annotations that are meant for increasing the interactions between the users as well.
When it comes to the use of social media, there is no doubt about the fact that it has helped us in a lot of different ways. Let us provide you with an example. When it comes to publishing the content on the web platforms, do you remember how difficult it used to be without social media?
Well, now it can be as simple as it can with the help of social media. The users that do not have the technical knowledge can also take the help of this platform to create amazing content and then publish it.
Some of these content pieces that are created can be owned such as the blogs and the hosted communities. Apart from that, there are some rented content pieces as well such as the social networking profiles and some other third-party communities to. Users are also able to comment and contribute their thoughts without directly doing anything and all of that is possible due to social media.
What more can anyone want right? With this simple platform, people can now reach anyone anywhere with just the click of a button. If that is not simple, then we don't know what will be simple, people.
Understand All That You Need To About Social Media
For the business, the social media aspect will be slightly different than the others. There are a lot of opportunities and responsibilities that come forth in the business world due to the rise of social media in the web world.
A large amount of consumer data that is available on the different platforms of social media can easily be used by the web and online marketers in the best way possible. This is one of the main reasons why online marketers are very happy about the rise and success of social media. However, this is just the tip of the iceberg.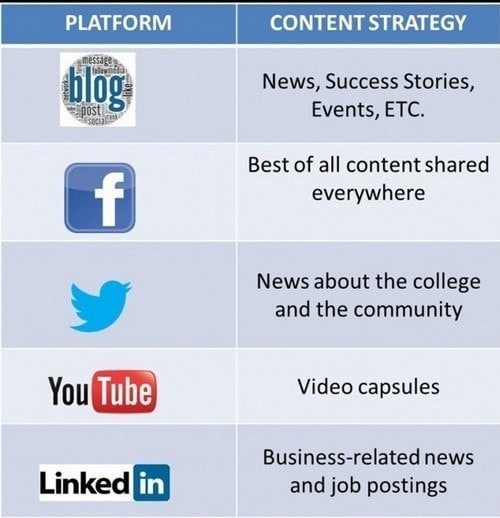 The best thing about social media is that it can be used to build a proper and lasting friendship and business relationship between the businesses and the customers that they have. If you have a business and want to create relationships with your customers, there is no better place than social media. Increasing the number of customers has also become a lot easier when you have social media to help you out with every single thing. So, why wouldn't businesses want to leverage the benefits that come along with the use of social media, right?
We will be discussing it in the next part of the article as well. So, stay tuned if you want to know why your business will require the help of social media in order to gain that success that it deserves.
Why Would Your Company Need The Help Of Social Media?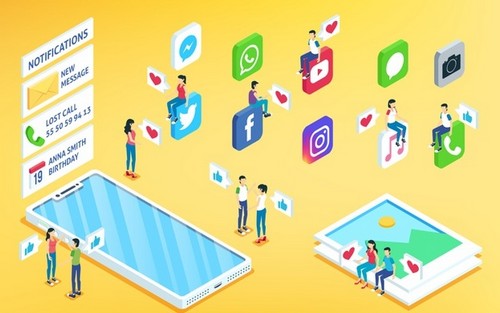 From small businesses that focus more on the local areas to the large online corporations, there is no doubt that social media will be a tool of help for every single one. The customers that take the products and the services from any company take the help of the online methods in order to do so. In that case, it can be said that the most loyal and engaging customers that you might find will all be online.
These customers are interacting in the best way with the businesses on the different social media channels that are available through the internet world. Every single one of these customers has just a single goal and that is to find information about companies.
With the help of social media interactions and recommendations, the companies will be able to properly provide information about their brands and businesses to these customers. What more could they possibly want?
If you have a company that is available online, then there is a chance that people might be talking about it already on the online forums and other sites. If you want to be a part of the conversation, then you need to be present in the world of social media.
However, if you fail to do so, then there are chances that your competitors will not leave this opportunity and take away the customers that you have.
You need to make sure that you are adding value to the products and the services that you offer. Social media can be a proper way of doing that. You will be able to make proper connections with the customers and that will create a proper reputation for your company as well. So, why wouldn't you want to take the help of social media to gain success, right?
Since most of the experiences that customers have with the brands is online, the rise of social media is definitely going to be a great help in enabling the brands to create proper and lasting happy memories for the clients and customers that they have.
Should You Be Investing In Social Media?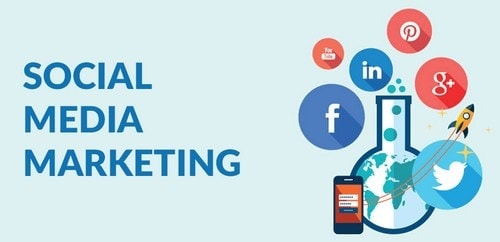 There is no doubt about the fact that social media is certainly a very important part of our world. From communications to business, everything solely depends on this particular method. But now the question that arises here is that whether investing in the social media platforms will be a good idea or not.
The answer to that question would be a straight YES. If you want to make sure that your brand is properly known on the Internet, then social media is the only way to do so. Sure, there are other direct methods such as print media and so much more. However, these methods do not provide you with the same results that social media does. Plus, social media is not that expensive as the others too.
So, why wouldn't you want to take the help of this platform?
For effective use of Social Media, it is important to know the different types of Social Media that you can use to optimize your presence on different social platforms as well as on the web. So, let us have a look at those as well-
Types of Social Media
Social Networks: Facebook, Twitter, LinkedIn
Media Sharing Networks: Instagram, Snapchat, YouTube
Discussion Forums: Reddit, Quora, Digg
Bookmarking and Content Curation Networks: Pinterest, Flipboard
Consumer Review Networks: Yelp, Zomato, TripAdvisor
Blogging and Publishing Networks: WordPress, Tumblr, Medium
Social Shopping Networks: Polyvore, Etsy, Fancy
Interest-based Networks: Goodreads, Houzz, Last.fm
Social Media Marketing, Optimization & Advertising
Different Social Media Channels and their ubiquitous existence let businesses appreciate optimized existence on the web that further translates into lead generations, conversions, and sales. In today's time, the use of Social Media to promote and advertise businesses is one of the most important parts of business success.
Integration of Social Media and SEO gives the immense opportunity of optimizing businesses in the relevant market. Social Media is predominantly used for B2B, B2C, etc. lead generations and conversions. Different types of Social Media Advertising options are also available for you. Let us have a look at some of those-
Types of Facebook Ads
Photo Ads
Video Ads
Carousel
Slideshow
Canvas
Instagram Ad Types
LinkedIn Ad Types
Display Ads
Sponsored InMail
Sponsored content
Text Ads
Dynamic Ads
Ad Types on Twitter
Promoted Tweets
Promoted Account
Promoted Trends
Snapchat Ad Types
Snap Ads
Sponsored Geofilters (for larger companies) or on-demand Geofilters (for smaller brands)
Sponsored lenses
Pinterest Ad types
Awareness campaigns
Engagement campaigns
Traffic campaigns
So, these are some of the advertising options that Social Media provides to businesses, so they can optimize their reach, awareness, brand building, and profits.
Wrap Up!
Social Media deals with all these marketing, optimization, and advertising practices on Social Media.
We hope that this post helped you understand all about social media definitions and the use of it for different purposes. With the help of social media, not only will you be able to have proper communication but do great things for your business as well.
Social Media is going to be your prime weapon in the marketing arsenal to connect, convince, and convert a number of relevant audiences.
Want to know more about the implications of Social media for your business? Write to us about your business in comments, and our experts will guide you in the process.
Liked this post? Check out the complete series on social media marketing