Well, if you are in the world of the Internet, then you must be quite familiar with the term social media promotion. One of the most important things that surround us these days is the Internet. Social media is a very big part of the internet universe.
I mean, there is not a day when you go without checking into your Facebook account, right? There are seldom any tasks on the web that do not require the support of social media these days. So, it wouldn't be an understatement to say that social media has been an integral part of our lives.
Also, with the help of social media, businesses are learning to give their brands a new identity altogether. This is how social media promotion works. Do you wish to know more? Well, in that case, you need to read on ahead to find out more.
What Exactly Are Social Media Promotions?
When it comes to the exact definition of social media promotions, they can be defined as trending and powerful promotional tools that can be used for upgrading the business and make it reach a whole new level in the digital world. Organic and paid use of different Social Media Channels to reach to the most relevant audiences and converting them into customers is one of the prime features of Social Media Promotions.
There are many different sites such as Twitter, Facebook, YouTube, and many more options that help people share their brand news and content on the internet for the sake of promotion. With the help of these promotional sites, you will be able to reach many people at a time in a fast and efficient way.
Even the stats say so as according to the survey at Hubspot, about 92% of the businessmen dedicate their success to social media promotion. It is considered to be a very important part of the business for sure.
There will be no questions if we say that social media has been a great promoter for brands and businesses all over the world. However, there are many people who aren't even familiar with the concept of social media promotions.
It is such a sad thing to know the most people don't know the importance of having social media for the business. For that reason, it is really important to educate people on the importance of having social media and social media promotions for the success of the business.
This is exactly what this article is all about. Here you will get to know the importance of having social media promotions as tools for the success of the business. Let us get with it then.
Why Are Social Media Promotions Important?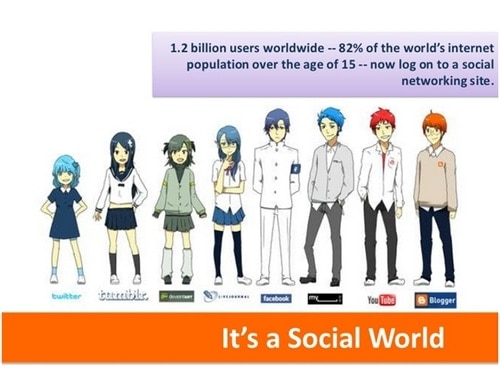 There is no doubt about the fact that people are using social media for many different reasons and the number of people on these social networking sites is increasing as well. So, it might not be such a bad idea to promote a business of social media with the aim of attracting customers, right?
You may choose to make social media promotion an exclusive for the promotion of the business in the online world or not. However, it cannot be denied that social media promotions are certainly very critical in online branding. Still not convinced? Well, the reasons mentioned below are surely going to change your mind.
Benefits of Social Media Promotions
1) Building The Brand
It is without any doubt true that it can be a difficult job to build a brand on the world of web. But then, if you use the power of social media in an effective manner, then there are chances that you will be able to get in the game and that too without many costs as well.
When you promote the business on social media, it will provide your brand with some great recognition. People will start to notice the brand that you have. So, having a profile on social media channels will for sure multifold your returns in the limited possible time.
2) Boosting SEO
One of the most important factors for a successful business online would have to be SEO. To improve the search engine ranking of any website is the dream of the website owner. So, do you think social media promotions would have any effects on the SEO of the brand?
Well, of course, it would. Having a solid presence in the social media platforms will be a great way of driving the traffic into your website. After all, the more people look at your brand on social media, the more inclined they will be to visit the website that you have. The entire thing is dependent on the level of commitment and engagement that you show in social media. Also, the plus side is that you don't even have to spend a lot of money for that.
3) Lead Generation
It is really important for the business to generate leads if it wants to be successful. We think that you already know that social media can be a great way of having conversations with people. If you share a post that will boost up the capabilities and the effectiveness of the brand, then the audience will be able to see and express their ultimate interest in the business that you have.
So, social media can be used for generating the lead which can be a great thing for the business. With the help of social media promotions, you can get people to look at your brand and take an interest in the business as well. You can also run paid ad campaigns while attempting Social Media Promotions. This will let your brand reach in front of the most relevant audiences and soon you will be able to increase your customer base.
4) Driving Traffic Into The Website
Another hidden highlight of the social media promotion is that your business will come into the limelight which means that you will also have an increased number of followers. You do know what that results in, right? Yes, you will have more traffic for the website and ultimately your business will boost.
In case you share your posts on the internet, then you will be able to capture the people's attention. That way, more and more people will come to the website which is always good news for the business.
Different Reasons to run Social Media Promotions are –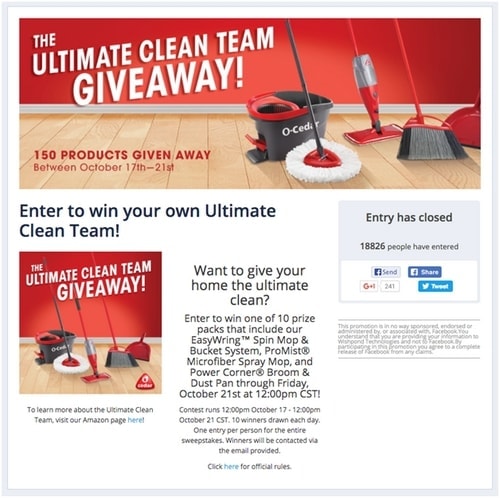 A) Grow Social Media Fan-base
For ensuring this, markers can try Sweepstakes, Coupon Promotion or Instagram Hashtag options
B) Brand awareness
For such Social Media Promotions, you can opt for a Referral, Instagram Hashtag or photo promotion options
C) User-generated content
For this, different things that you can try are Photo, Essay, Instagram Hashtag, Video promotion and so on
D) Get Sales
To get sales, you can start utilizing a Coupon, Vote Promotion or Referral options
E) Get Feedback/Customer Insight
For this, Vote promotion is considered the most effective option
Techniques to do Social Media Promotion
Facebook Sweepstakes
Instagram Hashtag Contest
Referral Promotion
Photo Contest
Coupons
Prizes for Special Day Promotions such as Easter, Mother's Day, Wedding Season Promotions
Have a Precise and powerful headline
Use third-party applications
Try to coincide your event with any event or holiday
Optimization for mobile
Send emails to Contest Winner
Opt for follow up strategy
Promote Your Social Accounts in Newsletters & Email Signatures
Run Targeted Ads
Wrapping Up!
So, if you want to have the desired number of followers for the website and if you want to increase the traffic of the website then social media promotion is an effective, affordable, and efficient way to achieve that goal.
There are many other benefits that come along with the use of social media promotion for promoting the brand. We hope that this article helped in convincing you about social media promotions and their importance.
In case of any doubt or query about Social Media Marketing and best-suited Strategy for your business. Write to us in comments.
Liked this post? Check out the complete series on social media marketing