The content strategy revolves around an ongoing cycle of converting business goals and objectives into an arrangement that utilizes content as an essential method for accomplishing those objectives.
Content strategy dives further into the "creation, distribution, and administration of valuable and usable content. Here, content can be defined as a set of facts or information that exists and requires transmission via an adequate channel or a medium for putting these facts into use.
This post will take you deep into the world of these strategies and how they should be used to optimize brand or business presence on the web-
What is Content Strategy?
Content strategies are certain steps that are taken, and plans that are made, which are aimed at completing a business and sales objective.
It is crucial to have a well-researched marketing strategy because one cannot give the audience or consumers business jargon to buy an idea, product, or service. There is supposed to be a way to translate this information into a form that reaches the audience and influences them to make purchase decisions.
The type of content put out by B2B and B2C companies will be different.
Still, the larger goal is to increase sales, be of service to the consumers, and establish a particular brand as superior in the market and belong to the awareness level at the top of the consumer's mind.
Thus, many content strategists help businesses build a plan to use container formats and build communications with consumers.
It is essential in today's world to make the communication so full-proof that it reaches the audience you want. This is because there is an abundance of content and advertisements in the industry, so to make an impact, one has to cut through the clutter with a novelty hint.
Content Strategy Definition in the Context of Business and Marketing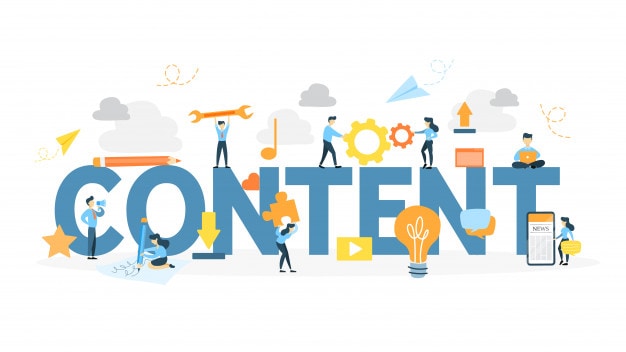 When considered in the context of business and marketing, Content Strategy is a set of information that a business organization puts out in a particular form for it to reach its target audience.
This will help enhance sales and increase brand remembrance in the minds of the audience— carefully planning out where, how, why, and what is to be put out in the form of a campaign to reach the target audience in the market.
Why Businesses need Content Strategy
One might argue the necessity for a Content Strategy team or the whole concept when marketers and in-house advertising agencies exist already.
However, today is the age of the internet. Everything is in its bountiful. There are way too many advertisements and communications that are being made. At a time like that, there is a high probability of content and data becoming redundant, such that it would not have any effect on the consumer.
This can be daunting for a brand if their communication methods are ineffective in gaining new consumers and keeping the older ones intact. Therefore, one requires a planned-out Content strategy for this purpose.
1. To go in the right directions
One would be directionless without a cohesive content strategy because then, one would have no idea how to go further. The necessity of well-executed content lies in building the brand and establishing it in peoples' minds.
2. To have all the associated members and channels in the loop
Having good content helps the company keep its customers, shareholders, partners, and employees in the loop, such that there can be no gap between them. The competitor companies usually tap on to this gap to wage their brand ware. Establishing a reliable way for communication is one of the jobs that content strategy helps maintain.
3. Empowers a brand in the meeting, connecting, influencing, and converting consumers
It is a challenging task, but the rewards are quite fructifying. This is because adequately curated content placed in media platforms can also indicate consumers' media habits and decision-making process while making a purchase. In one way, it adds up to the data pile belonging to understanding consumer behaviorisms.
Thus, in the current times, one should not negate the utility and necessity of content and strategize it if they want to make it big and keep expanding their market.
Let us have a look at some of the questions whose answers will help you have an optimized content strategy-
Key Questions whose Answers are Integral to a Solid Content Strategy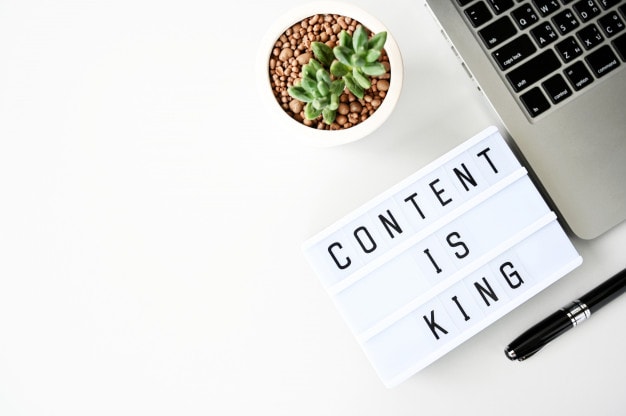 1. Who is going to read your content?
You need to know the target audience for your content. You should also be aware of the number of audiences you are going to create content for. Your strategy should be customized as per your different types of target audiences.
2. What problem will your content solve for the readers?
You should know the kind of problem your audiences have, and accordingly, you should come up with content pieces that can resolve those issues in an effective, constructive, and productive manner.
It should cater to your existing as well as potential users. With this help, you will make you ushered in by more qualified users of your service or product.
3. What is your USP?
Rivals or other players in the market probably have a comparative item as yours, which implies your potential clients need to understand what makes you superior or more deserving, or, at any rate, unique. Your content should prove why you are worth listening to, and this will automatically optimize your chance of being worth to opt for.
4. What type of content will you center around?
You need to know about the right type of content that will work best with your audiences. Blogs, articles, videos, infographics, etc., are different content forms, and you need to choose the one that can let you best communicate your message.
5. What channels are the best for publishing your content?
You should also be aware of the different channels you can publish your content. Such channels can be your site, blog, social media platforms, guest posts, and so forth.
An effective content strategy needs to know who can create what kind of content, where those pieces can be published, and the right time to go live with the content.
What are the Steps to make a powerful Content Strategy?
There are certain things a company or a brand must consider while building its Content Strategy. They are as follows:
1. Have goals
Having a specific business objective or a sales problem to be solved can be featured under what is considered to be a short-term goal. In the long run, they aim to expand the business and reach more audiences and not just target specific demographics.
Have goals of building brand equity in the market and making a mark in the audiences' mind. Therefore, you can spread awareness of your brand, increase sales, or evaluate the consumer and your company's gaps.
Having goals in mind will help you find the kind of content that would illustrate achieving them.
2. Know your audience
Before you put out the questionnaires, surveys, or any other content format, research about your audience. Do not just try to gather demographic data but understand their psychographics as well, what they want, and what they aspire.
Knowing them in such personal and unique terms can help create just the content that would touch their sentiment. Find out what engages them or how they consume their media if you think of using social media or conventional media to place the strategized content.
You should define your content's target audience, which is nothing but being aware of your buyer persona. It will help you produce more engaging, relevant, and useful content your audiences will prefer to read and convert for.
3. Focus on your niche
Do not try to do too many things at once. Focus on what you will be working on, rather than attempting to solve many problems at once.
Be detailed on the niche you are trying for because it will establish you with a strong foothold in that category when it goes right.
This will also assure your consumers about your knowledge of that particular area.
4. Do a content audit
For a results-driven content strategy, you should venture out and create different content pieces based upon your content audit.
For instance, you have been publishing weekly blog posts for the last two years; you can try making an ebook using those blogs. This way, you can offer the information in another format and target more audiences.
Your content audit will let you review your content marketing efforts and their results in a fixed period. You can then find out what you can do now to optimize your reach, leads, and conversions.
5. Choose a content management system
You need to have a proper system that can empower and optimize your creation, managing, and tracking your content. Such a system is understood as a CMS or content management system.
Such systems assist you in content creation, its publication, and analytics. Some of the most popular CMS are WordPress, HubSpot CMS, etc. They help you in planning, producing, publishing, and measuring your content.
6. Know tools to find content ideas
There is a wide range of tools to brainstorm the best content ideas for your site, business, or brand. Let us go through some of those tools here and now-
a. HubSpot's Website Grader
It is one of the best tools to know where you are with your content marketing campaigns.
It will assist you in your blogging and social media marketing endeavors, as it grades key areas of your marketing and then gives you a complete report so you can adeptly optimize those areas of your campaign. It will not only help you in discovering new content ideas but will also help you in making your site more SEO-friendly.
b. Blog About
Again a perfect tool that lets you have some common headline formats with blanks where you may try to fill in different subjects that are popping up in your head.
It is quite useful to put your general ideas into contexts that can easily appeal to your audiences. You can also add your headlines to its "Notebook" for your future usages.
c. HubSpot's Blog Ideas Generator
This tool is highly useful in letting you have blog post ideas for an entire year. For this, you need to enter general topics or terms related to your niche, industry, or interest, and it will let you have some of the best content ideas at your disposal.
d. Feedly
Utilizing Feedly RSS feed is one of the best ways to track some of the most trendy topics in your niche and find content ideas simultaneously.
e. BuzzSumo
This one is again one of the phenomenal tools for discovering popular content and content ideas. It can also tell you about the popularity of content pieces on the web. This way, it lets you choose those content ideas that are going to be fruitful for you.
f. Blog Post Headline Analyzer
This CoSchedule tool will help you in analyzing the headlines and titles of your blogs. Opt for this to get feedback regarding length, grammar, word choice, and keyword search volume.
It will be of great use when you have an idea in mind, as you can use it to run a few title options to find out how you could make it more useful and optimized.
7. Measure your results
Conducting campaigns and strategies without analyzing the final results can be diminishing to the whole effort that has been put in.
The company's brand should set aside time and resources to navigate and analyze how well or bad their content did when it was placed somewhere, in a particular format.
This will help know the efficacy and the mistakes not to make in future ventures. Different metrics can help one do so.
8. Listen to your consumers
It has been rightfully said that the Consumer is God, and therefore, knowing and understanding what they want is the key to make the actual content.
Understanding consumer behavior is crucial to establishing a brand that thrives on the feedback given by its customers.
Where can Content Strategy be used?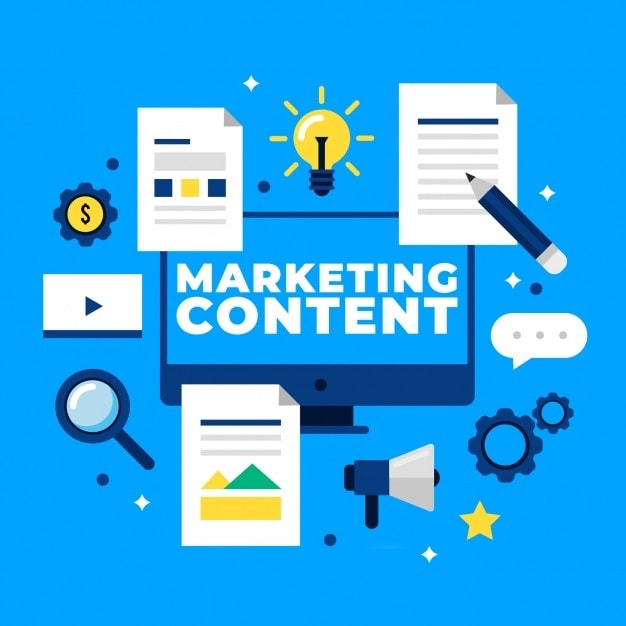 There are way too many areas where content strategizing policies have been set up to ensure effective communication and building connections. It has become an irreplaceable part of Digital marketing, which has been a blessing due to the advent of technology and the changing media habits of people.
Following are some details about some sectors where Content strategy can be and is utilized.
1. SEO
SEO or Search Engine Optimisation is a tool that helps build organic traffic for a brand and their website, which allows them to gain more recognition and eventually, increment in their sales data. SEO can help build an online presence. Nowadays, SEO and Content Strategy go together, and it is a befitting pair.
Search engines intend to give the people the most relevant data they are looking for, making them satisfied. Thus, SEO-friendly content will help make it to the search engine home page for people, lower the customer acquisition costs, and still help achieve their target audience.
Strategizing the content with good use of keywords and their proper placement is how the SEO of a site and brand can be enhanced, leading to more recognition and increased sales.
The content can also be organized in clusters under a particular umbrella of topics, which will create ease of navigation for the audience. The technical aspects of generating the domains and links can be a little confusing. Still, content strategy is the necessary step you can customize and take towards enhancing your online presence.
The sales funnel follows in the order of awareness, desire, trial, repeat, and loyalty. It is long for consumers to reach if the brand is not hassling up the process by reaching them sooner with their effective communication.
2. Customer support
Once the consumers have reached the level of repeat or loyalty in purchasing a particular product, they might have grievances or feedback to give. They may have issues that, if the company does not deal with cautiousness and promptness, might lose the customer to the competitor brand. Therefore, an effective customer support cell should be installed.
So, what content strategy helps achieve at a period like this is to cater to the people's needs and issues post-purchase. The content can be in the form of how to fix something or what to do when this is not happening.
So, when people face an issue after making the purchase, they will know where to go and who to go to. The fact that some content is catering to a particular issue an individual customer faces might make the customer feel privileged and, therefore, helps build trust for the brand.
There is targeted content in the form of frequently asked questions that can be put in the websites to help solve very targeted problems. This, too, is a form of increasing visibility for the website of a brand.
3. Sales Enablement
These are highly targeted content developed to attract the people, get their attention, and subconsciously influence them to purchase. If more consumers buy the product or service, it generates sales, and it helps solve some problems that customers may be facing.
This content is being put out; it has to be done strategically. Advertisements can be done, but it has to reach the audience and to do that, research must be done to investigate people's media habits – which media they consume the most, around what time of the day they use media, etc.
If this kind of communication is done at times like these, there is a certainty that it will reach the target audience it aims at because it is a risky affair. People have a very short attention span, and the content has a small window to make an impact.
Thus, it has to be done in a top-notch way.
4. Marketing
The creation of a content marketing strategy is important. It gives a clue about why a particular content has to be curated in how it is done.
It helps find the efficacy of previously held campaigns, make comparisons, and still leave room for improvement. Documenting such data helps legitimize the expenditures made and the net worth a company might be at.
The audience has to be shown their problems, and if not that, they should be shown in what way, a particular something can benefit them somehow.
Thus, the placed content should make them reconsider the existing options and why they should switch over to the brand that has put this content.
Difference between Content Strategy and Content Marketing
Content Strategy is the Constructive methodology adopted to make content and transmit it into suitable media platforms. It is received by the audience and calls them to action, to purchase certain goods or services.
On the other hand, content marketing is a marketing strategy that many companies have picked up to maintain the content's productive distribution to their audience. It can be done through different kinds of promotion or endorsement activities.
Conclusion
Thus, from the discussion above, it is evident that the content's effective governance is crucial to making a mark in peoples' minds.
Many ways exist through which effective content can be passed on from brands to the audiences. Strategizing the content might require a content strategist, who paints the road map for taking steps towards achieving a set goal, primarily through content.
Content Strategy is a unique way to build recognition in recent times.
What is your content strategy definition? How important do you consider it for the successful optimization of a brand?
Liked this post? Check out the complete series on Blogging