M-Commerce or Mobile Commerce is one of the most integral parts of commercial sectors nowadays.
If stats are there to believe, then more than 30% of US e-commerce sales are occurring via m-commerce.
Let us unfold the important details and applications of m-commerce in a more in-depth fashion and understand how it is important for business owners.
Introduction to M-Commerce
Mobile commerce or more commonly known as m-commerce is one of the leading industries when we talk about business these days, and there is no doubt that every single person today is trying to adopt this form of business for sure.
M-Commerce enables businesses and users to sell and buy products and services via mobile devices. You can perform commercial activities via mobile devices by using the internet.
But why do you think m-commerce is enjoying such popularity amongst the people?
Well, mobile commerce allows the customers and the potential prospects to have products and search for services along with comparing their prices to make payments effortlessly and in an easy manner.
The truth of the matter here is that you will be able to get more and more information about the target customers that you have with the help of the amazing m-commerce sites. Also, making buying decisions has become a lot easier with the help of this format for sure.
What is m-Commerce?
It is the day and age of mobile phones, and most people these days have smartphones for sure. All the commercial transactions are being created with the help of mobile phones and devices out there. But why do you think they are using mobile phones?
This is one of the ways with which their lives become a little bit easier to handle for sure. So, you don't have to carry your laptop around to make some sort of purchase from the internet.
With the help of m-commerce, the customers will be able to pay you no matter where they are with the help of the codes and the passwords as well.
M-commerce empowers businesses to reach to the palms and pockets of their existing as well as potential customers.
Doesn't that sound like something amazing?
We are pretty sure that you want to try it out for the best of the results.
If you are thinking like that, then you are just like the rest of the people who want to try out amazing mobile commerce trends to get ahead in the sector of business.
Here is a video by Marketing91 What is M-Commerce
Now the time has come to delve into different types of m-commerce for you-
Types of M-Commerce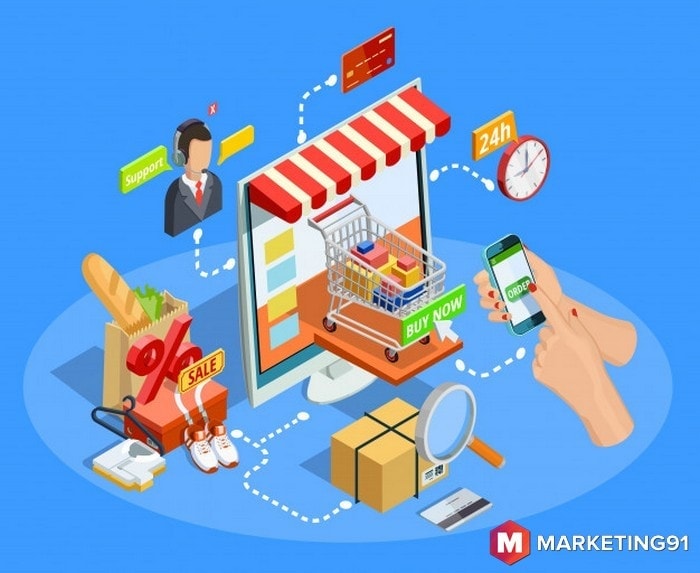 Generally, mobile commerce can be divided into three different types-
#1. Shopping M-Commerce
When you use your mobile phone and internet to do shopping, it is considered as Shopping M-commerce. It is one of the most predominant types of m-commerce that is constantly increasing with the increase in the numbers of mobile users across the world.
All the business sites to social media pages and applications are mobile-optimized these days just to enjoy the amazing benefits of M-commerce.
#2. Payments M-Commerce
Use of digital means for making payments is also quite popular these days. It is Payments M-commerce.
Users are using it to pay their bills, buy and purchase goods and services. So, using your mobile apps and the internet to make payments is understood as Payments M-Commerce.
#3. Banking M-Commerce
Thanks to mobile commerce banking have become highly alleviated nowadays. You can easily use the app of the bank of your phone to do different baking-related activities.
All sorts of important banking-related services are easily accessible on mobiles that make this type of M-commerce highly useful.
After knowing about the different types of M-commerce, let us now go through some of the applications of m-commerce-
Important Applications of M-Commerce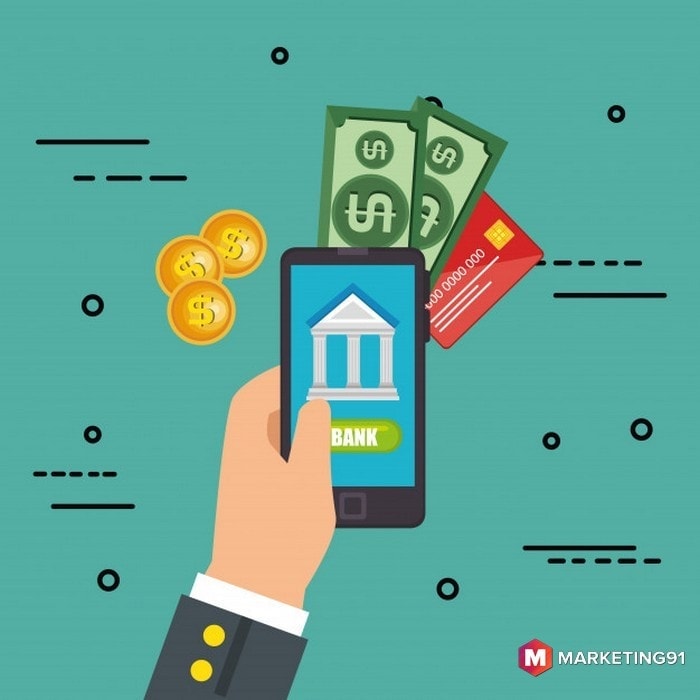 Online shopping via mobile devices
Purchase and download of mobile content
Access to banking services
Access to global information
Effective marketing and advertising
Effective targeting and widening reach to the palms and pockets of customers
In addition to these applications, m-commerce also has some significant advantages that we should also pay heed to-
Notable Advantages of M-Commerce
An easy and convenient way of targeting more audiences
Wide variety of payment options
Easy to carry and awesome mobile to do multitask from wherever you want
A lesser requirement of electricity
Multiple options of widening the reach and targeting more audiences
Let us now have a look upon some of the key performance indicators of Mobile Commerce-
Key Performance Indicators of M-Commerce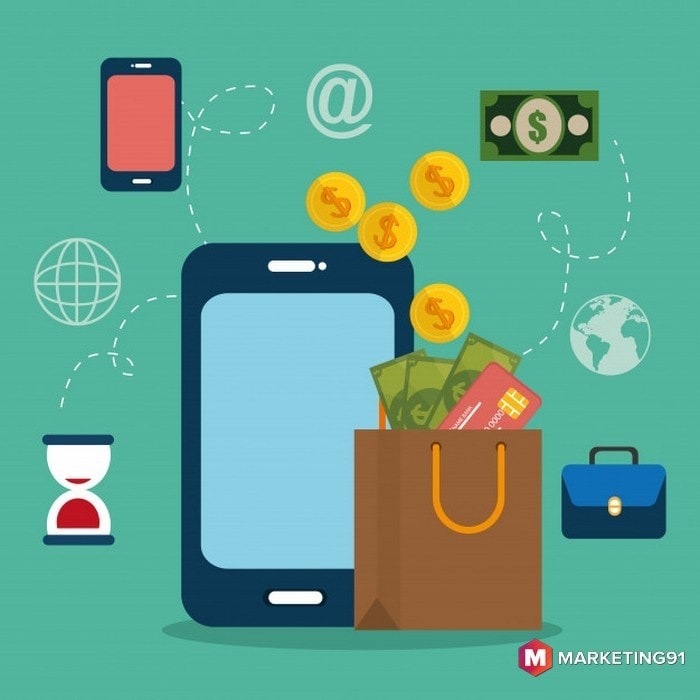 We can say this definitely without any doubt that people from all over the world are trying to embrace the amazing mobile commerce trends and if you are, then, you are definitely like the other retailers as well.
The reason behind doing that is to make sure that the engagement for the online store is increased and more income is generated in the best way. Most people have their primary focus on the fact that their visitors can access their sites in the best way.
However, does this provide the insight on the customers and what is it that is making them engage with the website? The answer to that question would be a No.
Well, the role of the retailer is to find out all the factors which will help in boosting customer engagement and also provide more and more outcome for the business.
The industry is filled to the brim with several KPIs, and you don't really have to be overwhelmed due to that. In fact, we are here to provide you with some of the best m-commerce KPIs which will be able to help you out for sure.
#1. SMS Supporting Reporting
It is one of the most important KPIs of M-commerce, and you should never be ignoring your SMS subscribers because when someone subscribes to your messages, they are more likely to make a purchase from you.
For effective m-commerce campaigns, it is important that you grow your SMS databases. Your loyal users will always like to get important mobile alerts, and if you do so, your chances of enjoying better sales will always increase.
#2. Mobile Add To Cart Rate
This is one of the most important metrics that you don't want to ignore at all costs. If you ignore this factor, then there is a chance that you will not be able to see the actions that are being taken by the customers that you have.
This can increase the difficulties as you will not be able to know all about customer behavior as well. So, you need to make sure that you properly monitor all the mATCR that your customers are having.
In that way, you can minimize that the people have when they are adding the items to their cart on your site.
#3. Average Page Load Time
This one is, again, a very significant m-commerce KPI that helps in optimizing the performance of your mobile marketing and advertising campaigns.
It also plays a pivotal role in deciding the conversion rate of your campaigns. If your page loads slow, you will witness the increase in churn rate as well, that is why paying heed to this KPI of M-commerce is highly important for you.
#4. Average Ordering Value
Another one of the most important metrics that you need to take seriously is this one for sure. It is really important that you always have a track on the order value at an average with some period.
Then you also need to compare all the results and that tool with the conversion rate that you have. In that case, the volume of the sales will not be able to create any problem for you.
#5. Mobile Cart Conversion Rate
Here is another important factor that you need to keep in mind when you want to know all about the mobile commerce business that you have. The conversion rate for the mobile cart that you have will help in providing a bit more ROI for the business.
In case the MCC is poor, then there is a chance that the checkout process of your business needs to have some sort of improvement, and that is something that you always need to keep in mind.
#6. Total Mobile Traffic Tracking
If you want to make some improvements to the e-commerce site that you have, then the mobile traffic is something that you need to keep an eye on.
The main idea here is to help in making certain decisions of the purchase and since there has been an increase in the traffic of m-commerce, monitoring the data is important if you want to have the best results.
Here is a video by Marketing91 on M-Commerce.
Tips for using M-Commerce Effectively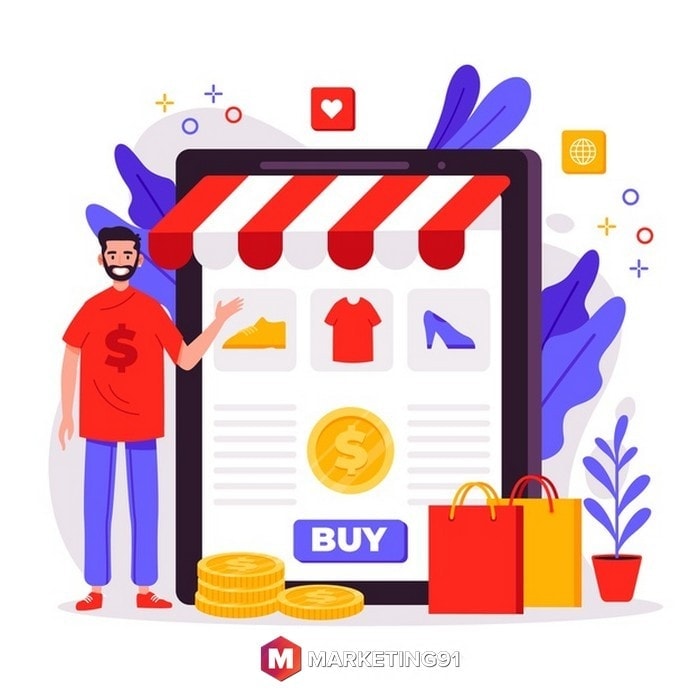 1) Have a proper and uncluttered shopping cart for e-commerce
2) The right use of Social Media and Website Optimization of mobile users
3) Mobile oriented Email Marketing Campaigns
4) Proper tracking of m-commerce analytics
5) Automation of point of customer contact, service, distribution, etc. via m-commerce
6) Use of SMS Marketing and mobile digital wallet marketing
In case you want to integrate mobile commerce with your marketing campaign, there are few tools that can help you in that as well. So, now we will have a look upon those tools here and now-
Tools to integrate M-Commerce with Marketing Campaign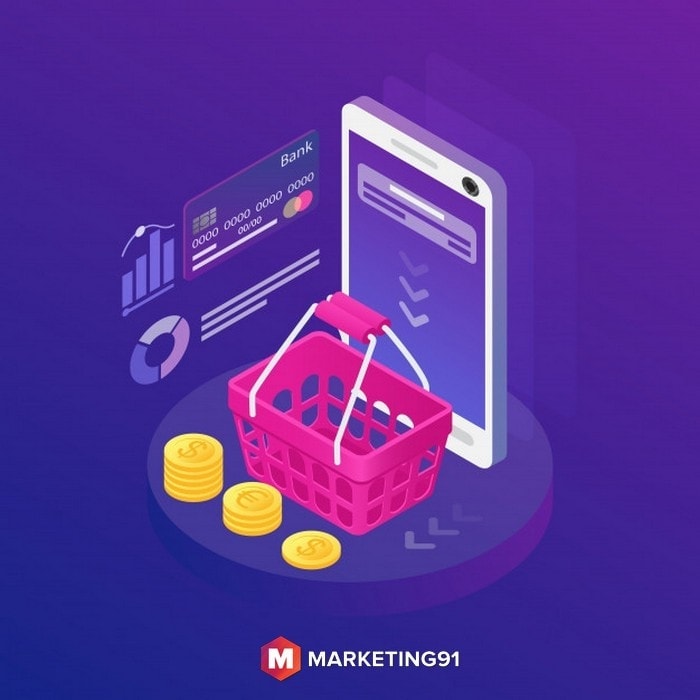 #1. mFoundry
This will let your customers use their mobile phones as cash or credit cards. Starbucks made this app for its target stores, and it helps them with Loyalty Program Tracking and Mobile Wallet  Solutions.
#2. Bango
With the help of this tool, consumers can make payment for their purchased products from e-stores. It is quite effective in opening up the online payment options to the mobile mass market.
#3. iBeacons
This m-commerce tool can help in detecting users around any particular area with the help of BLE technology, which is known as Bluetooth Low Energy technology. By detecting users in a particular location, businesses can send important information as per the users' interests.
Conclusion
There are many different benefits of having mobile commerce for the business, and there are many reasons why people all over the world are trying to adopt this amazing technique for their businesses.
There is seamless communication between the marketers and the customers with the help mobile commerce, and there is also an improvement in the sales process too.
So, why wouldn't you want to be a part of the trend? It would definitely be a good idea to be a part of the mobile commerce world.
In case of any doubts or query about the m-commerce, feel free to ask us in the comments below.
Liked this post? Check out the complete series on E-Commerce