There are a lot of ways to monetize the traffic of any website and the most popular method used by most of the website owners and bloggers is display advertising. The most popular advertising program that can help you earn money using your online web properties is Google AdSense.
One of the reasons for the popularity of AdSense is the huge number of advertisers and publishers available on this platform by Google. So AdSense can be trusted and it provides security to advertisers and publishers as well.
What is Google AdSense?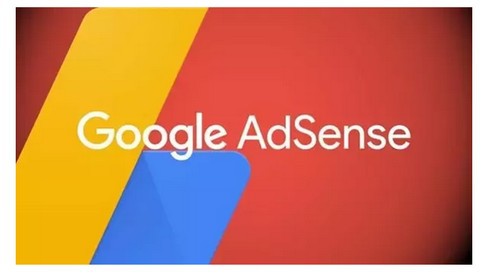 AdSense is an advertising or CPC (cost-per-click) program service by Google. AdSense allows publishers who want to put ads (targeted text, images or videos) on their websites and earn money when the visitors of site views or clicks on the ads.
Google AdSense serves advertisements which are personalized to every user based on their search history, location, device and other data collected by Google.
All the advertisements under AdSense are administered and managed by Google and these ads generate revenue on either a per-click or per-impression basis. It can be used on website of any size (website should be approved by AdSense first) and it is supported in multiple languages all over the world.
Also, the majority of the Google's revenue is generated through AdSense only. For displaying ads with AdSense for content, publishers receive 68% of the revenue and for AdSense for search, publishers receive 51% of the revenue recognized by Google.
Currently, Google offers a number of different AdSense programs for every type of content such as AdSense for content, search, mobile, feeds, domains and for videos.
Let's now see why AdSense is used by bloggers a lot
Why do bloggers use Google Adsense?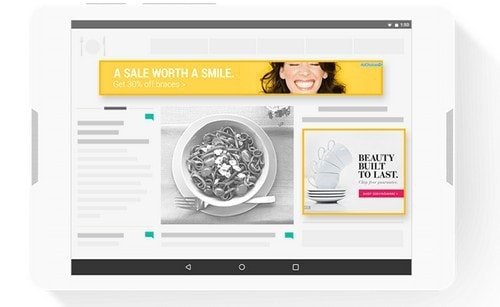 Many website owners are using AdSense to monetize their web properties and content. AdSense is particularly very important for small site owners and bloggers who don't have enough resources to get direct advertisers to earn money through their content. AdSense is free to join so even small bloggers can apply for its approval.
AdSense is a very popular platform and almost 2 million people are using AdSense now. Usually, the advertisements by AdSense are less intrusive and are relevant to the content of the website on which they are displayed.
AdSense is the first choice to place banner ads for most of the bloggers and website owners is because AdSense serves high quality and content relevant ads. Also, all ads displayed by AdSense are responsive and only highest paying ads to go live so you will be paid maximum every time.
The earnings from AdSense depends a lot on the competition present in the niche. The commission per click can range anywhere between $0.10 to $20. Niches such as insurance and loans pay the highest amount while a majority of the niches gives less than $1 to publishers. The earnings through ads depend on a lot of other things also such as the location of ads, audience interests, size and type of ads etc. Different combinations of ads can maximize the earnings a lot.
There are alternatives to AdSense also available but they are not as good as AdSense is. Most of the other ad networks pay very less to publishers and their quality of ads is also not very good.
Google AdSense is the main source of income for most of the professional bloggers and some are even living only on the AdSense income but to earn a good amount, you will need a lot of traffic.
Though there are many other reasons as well of not using AdSense, this method of monetization is best for most of the bloggers. Let's now briefly understand how it works…
How does Google AdSense work?
AdSense is the easiest way for any blogger to earn money with their sites. Though AdSense has some very strict rules and approval of AdSense is not that easy to get. But once you get the approval even for one site, you can use the ads on any site you own.
Those who want to display ads through AdSense have to use another platform by Google, knows as Google AdWords.
Now, to display ads on the websites, the process is very simple. You just have to create a free account and place a small snippet of Javascript code given by AdSense in the website pages for which you want AdSense approval. This is an important step as Google verifies if the site is owned by you or not so place the code carefully. Websites following AdSense guidelines are approved generally within one to three days.
Once your application gets approved by AdSense, you can start placing the ads in your content. Ads will start to show within a day of your approval. You can start by placing one ad unit above the fold, one in the sidebar and one at the end of your post. Also, if you have a long post, put one or two ad units in the middle also to increase earnings.
Next, set up the payment information so that you can receive the payment once you reach the payment threshold of $100. Google also verifies the postal address by sending a code so fill all the details correctly.
AdSense bots then crawl your site to serve content relevant ads so that your earnings can be maximized.
And remember one thing, don't ever try to cheat Google by clicking on your own ads or asking your friends/family to click on your ads. Google is very smart now and their algorithms identify these things very accurately.
Conclusion
The beauty of AdSense is that AdSense allows publishers to monetize their traffic from any country and even if the niche of the website is obscure, AdSense will monetize your content for you.
Multiple ad formats, reliable and monthly payment (after a threshold), flexibility to use AdSense with other monetization methods such as affiliate and massive advertisers base, makes the AdSense very easy to use by bloggers.
Liked this post? Check out the complete series on Blogging