Content Distribution is one of those digital marketing buzzwords that is thrown around quite often these days, without anyone who is using it having any idea what is usually meant – possessing a vague idea of what the term entails at the very best.
In today's marketing jargon, Content Distribution has become one of those terms that are loosely thrown around to impress your colleagues or your boss, without attaching any specifics about what sort of activity or activities it entails the performance of.
This article aims at clearing the doubts and mystery that surrounds the whole idea and concept of Content Distribution and to provide a broad understanding of how it works. This is important as – in this age of intense rivalry and competition among both firms and individuals – even high-quality content bears the risk of getting lost.
In other words, content is the major force behind all the activities we perform online and the only avenue through which we may reach newer audiences. Different content distribution platforms and methods help us in this regard.
Simply spoken, Content Distribution is the promotion of online content to audiences through different media channels using different formats. This entails several considerations which can be enumerated as follows:
Choice of content to promote
Choice of media channel
Choice of media format
Types of Content that can be Distributed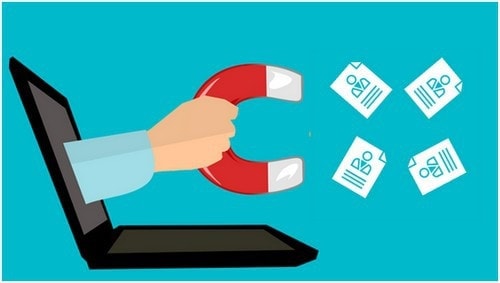 The most important consideration in a Content Distribution exercise is to understand that not every content sells and that not all videos appeal to everyone.
In that event, it is not only important to identify which type of content will be distributed, but also to identify the merit behind each piece of content being distributed, without any sort of favor. Generally speaking, the type of content that can be distributed by the owner span blog posts, case studies, podcasts, infographics, etc.
The type and variety of content to be distributed vary greatly with the industry to which the club belongs.
Different Types of Content Distribution Channels
To make things more complicated, the content distribution may either be paid, earned or owned. Which type of content distribution activity belongs to which group depends largely on the channel that is chosen for the distribution.
For example, if a YouTuber promotes his channel on his own blog, then that activity falls under-owned content distribution. We will now discuss the three groups of content distribution in some detail.
1) Owned Content Distribution
This activity includes activities that entail distribution of content through channels that are owned by or belong to the owner or creator of the content. This includes but is not limited to email, newsletters, social media, micro websites, and blogs.
2) Earned Content Distribution
Earned content distribution is a stark contrast with owned content distribution. Where the latter entails promotion of one's own content through various channels that one owns, the former entails the promotion of created content by others free of charge.
This usually happens in the case of famous content creators or in the case of creators who have created their own niche. Many famous newspapers, magazines, TV channels and radio channels showcase their work and the content generated by them for free, in order to boost their own popularity based on their work.
3) Paid Content Distribution
This is the third and perhaps the most common method of content distribution among young bloggers who are just starting out or people who really want to grow their business fast and have the necessary cash to spare to promote the content generated by them on various platforms and using different media channels which are neither owned by them, nor are they interested in promoting the content generated by these start-ups.
The payment may be made in different ways, depending on the model followed by the publisher of the content and – more importantly – by the distributor of the content, since they do the actual hard work of not only promoting the content but also devising strategies to ensure that the content proves to be a crowd-puller.
Often, payment is charged and paid on the cost per click basis. In this model, the owner of the content has to pay a certain amount every time a person clicks on his or her content to view it.
Another popular method for Youtubers is to be paid by posting advertisements on the videos they host on their channels. In this model, the YouTuber receives a payment if the viewer has viewed the ad completely without skipping and without turning the video off. This model is also becoming popular in the content distribution scenario.
Benefits of Content Distribution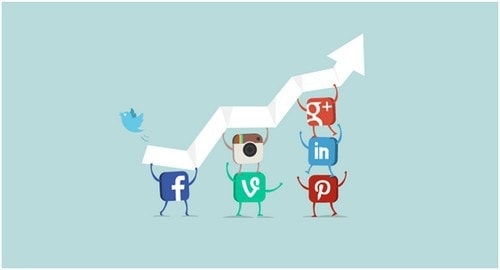 There are a number of benefits to content distribution and we will summarise them below to provide a sense as to how important content distribution as an exercise is.
1) More Shares
One of the greatest and the most logical beneficial outcomes stemming from content distribution of any time is the broadening of your coverage. All three kinds of content distribution – whether owned, earned or paid – have a role to play here.
However, more often than not, paid content distribution is the most common content distribution avenue that is taken up by the creators of the content. Since shares are a mainstay of social media, paid content distribution is often the only way to go as you very well can't on Facebook.
However, there are instances where the social media giants have themselves tied up with content creators to distribute their content for free with an eye towards expanding their own relatability to the general audience or for some other mutual benefit.  Even with all this in mind, paid content distribution is the way to go in ninety-nine percent of cases.
Paying for placement of advertisements of your blog and the content it offers on social media or other trusted mainstream media handles will certainly result in higher traffic stemming from the increased media coverage. And as the number of shares increases, a virtuous circle of driving back traffic to your page or website or blog and then sharing the content from there on again to social media outlets begins.
2) More Traffic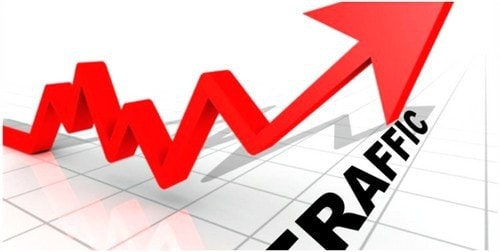 Earned or paid content distribution methods result in the most generation of online traffic to the blog, website or other content creation platform you own. There are dedicated media outlets who deal in such things – whose sole business comprises making sure that the content created by their clients achieves the target traffic.
They make sure of this by evaluating your content and understanding the niche to which it pertains. Consequently they can now identify your target audience and make sure that your content finds its way to that specific niche of the internet audience.
Oftentimes, the media outlets will have a large audience base that is ready to follow new content pertaining to the niche in which they are interested. With both paid and earned content distribution, you can tap into that ready audience base and cut yourself a big slice of the internet traffic cake.
3) Increased Awareness
One of the key benefits of content distribution is that the exposure of your branded content is increased significantly. Using paid content distribution to place your content with media outlets has benefits that we have already discussed above.
However, in addition to that, this exercise has the added benefit of allowing your target audience to frequently share your content with new readers, thereby enabling them to be introduced to your work and to discover your blog and the content that you have to offer.
Content distribution puts you in the driver's seat and allows you to call the shots of who and when will discover your content. This is necessary if you want to grow fast and big. Organic growth is generally unreliable and no matter what engagement you do or how many times your tweak your blogging strategy, you just will not achieve the desired results.
In that scenario, using content distribution increases the chances of discovery and generation of traffic concerning your brand and the content you disseminate. There are hits and misses. It's all bullseyes.
4) More Conversions
Let's get this out of the way – conversions are the sole and primary objective of content creation and its subsequent distribution. Bearing in mind that the content you create is not up to the mark as far as conversion is concerned, do not despair.
When it comes down to it, everything is about perception. With the right amount of shares, syndication, and placement on media outlets, the general perception among the audience about your content will be drastically different than what it would have been had all these not come into play.
In many cases, media outlets you use will themselves provide links to high-value content, thereby driving conversions even higher.
5) Save Time
One of the key luxuries that we lack ion modern life is time – neither we nor our audience has as much of it as needed or desired. There is always that extra amount of work that needs to be done and that extra assignment that needs to be handed in – in that event, time is a resource we cannot afford to waste.
As a blogger or other content creator, you have your work cut out for you even before you start on the process of the actual work – you need to create (write the content or shoot the video), edit the content and then post it, optimise it for different screen sizes and then wait for the feedback and evaluate it. Furthermore, these days you are also expected to engage and interact with your audience. All this means that you will be hard pressed for time.
The benefit that stems from using the service of a paid content distributor is that you do not need to devote time separately to each social networking platform for the distribution of your content and thereby waste your creative time and create a backlog in your work process.
Instead, you can produce or update your content on these content distribution platforms and then leave it to them to make sure that the content you updated finds its way to the audience relevant to your niche on different social media platforms such as Facebook, Twitter and Google Plus. As a result of this, you are left with more time on your hands to plan and proceed with the creation of newer content. This is one strategy that pays off big time.
6) Reduce Costs and Increase the Return on your Investment
Although we have largely talked about paid content distribution and its benefits up to now, there are a lot of benefits to be gleaned from free content distribution as well.
There are several free content distribution platforms (and these are different from owned or earned content distribution methods) through which you can distribute your content.
However, these come with a catch – these free content distribution platforms require you to engage with other content creators who operate in your niche and share long and short content, photos, videos and links for free with them.
Although this takes a little more time and effort than paid content distribution channels, this is worth it considering that there are absolutely no monetary costs involved – meaning that the return on your investment on your blog or channel will be much greater than it would have been in case of paid content creation platforms.
Conclusion
If we have said it once, we have said it a thousand times – becoming a content creator is about much more than having the talent or being a good writer or photographer or videographer.
It's about having sufficient marketing skill to take advantage of search engine optimizations and content distribution mechanisms and the necessary technical acumen to play to the needs of search engine algorithms.
Being an online professional is hard work – but this is where and how you get started and if you keep your head about yourself and put in the work that is needed, then success is not far.
Liked this post? Check out the complete series on Blogging