Instagram has been based on its followers, friends, and family members. It is an app in social media that helps its users to upload videos, photos, engage with other users, add captions, explore and edit filters. Users have first to create an account with a profile.
Benefits of Instagram are huge for business marketing, as Instagram is a highly engaging platform. It offers to post captivating images and videos. These features can be used to demonstrate any product or service in a very interesting manner.
They have the option of making their profile private so that only their followers can see their post. It is available on iOS and Android devices like iPhone, iPad and phones and tablets. The most liked photo on Insta with more than 50 million likes is a picture of an egg.
Instagram has come a long way since its inception and with time has been unanimously declared one of the top ten most popular apps in the world.
It has given life to photography which was on a serious decline before its advent. It encourages originality as well as creativity, and its users are quick to share their photos and life history through this platform.
The world is changing at a very fast pace with most individual using social media portals. It is now considered trendy to post on Insta and to show others you are cool with it. Instagram is a powerful tool that has been used for both personal and professional use.
It offers professional opportunities and advancements so that the user can start a free account for promoting his brand and his business. More than one million advertisers drive business results on Instagram.
1) Instagram has an engaged audience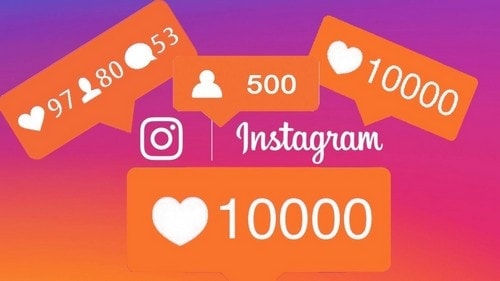 Until and unless a portal has an engaged audience, it will not be able to survive in these competitive times. In terms of popularity, it has created a viable base that is no longer dependent on anyone for recognition.
An important benefit of Instagram is that its audiences are more engaged in activities than any other portal. 68% of the users connect with brands, and this high rate makes it feel like a boon for business entities and advertisers.
Insta has become the favourite place to build an engaged community on social media. Visitors spend a lot of time interacting with users and viewing site content, and this helps in driving traffic to your website very effectively.
2) Connect with customers across several channels
An important benefit of using Instagram is that it allows a user to connect with other users across several channels. Suppose you have displayed content, for instance, a video or a photo and another user browsing your site click on it.
He will then start following you and later reconnect with you through another site. Instagram has been successful in becoming a bridge between customers and brands. As your followers increase, you gain more clients if you are in business.
3) Instagram and creativity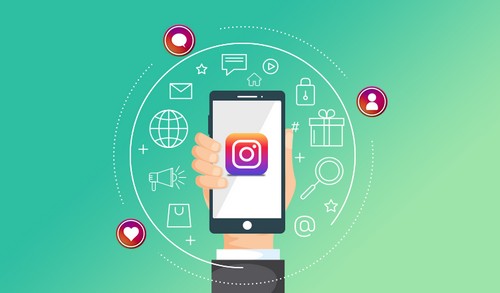 Instagram has helped people to bring out their creative genius to the forefront. It is a favourite amongst creative individuals who are looking to showcase their talent on an engaged portal.
Newsfeeds is an integral part of Instagram as the portal is a haven for visually appealing and high-quality videos and photos.
Business entities are jumping at the chance of showing their creativity by using the portal to showcase their products and services. An important benefit of Instagram is that the individuals are highly active on the platform and are eager to upload their photos and videos so that they can get likes and acknowledgement from others.
4) Instagram can make money for you
Instagram has a large number of followers, and this exposure is bound to attract an excessive amount of users. Business houses and several brands are on the look-out for people who have a large number of followers to their account so that they can reach a large number of probable customers.
They hire such people to endorse their products and services by talking about them in their Instagram account. As they already have a follower base, it becomes quite easy to influence them to your mode of thinking. The account holder becomes an endorser or an advertiser.
An important benefit of an Instagram account is that it can open doors of further opportunities for you to make money.
5) Instagram makes you an important influencer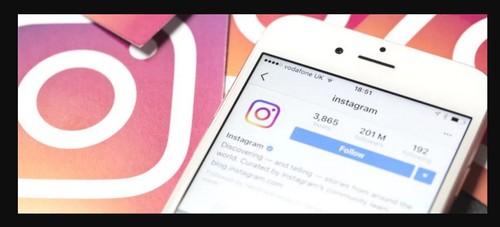 Benefits of Instagram from the point of an account holder are that it allows him to become an important influencer. As you have a large number of followers whatever you say matters. You can reach demographic areas that seemed unlikely at the onset.
Your popularity exceeds boundaries as more and more people view and like your posts. Being an avid influencer opens several possibilities and new doors of opportunities for you.
6) Instagram offers stories
An important benefit of Instagram is that it allows its users to post customizable videos and photos on its portal that has the longevity of just twenty-four hours. It simply vanishes through auto-delete. It is a unique feature that displays stories atop the main newsfeeds of the user.
It has also added, "featured stories" that will allow others to view the stories even after the stipulated twenty-four hours. Remember stories include several creative elements that can work in your favours like writing tools, drawings, filter options, and the ability to include hashtags and locations.
7) Instagram improves your traffic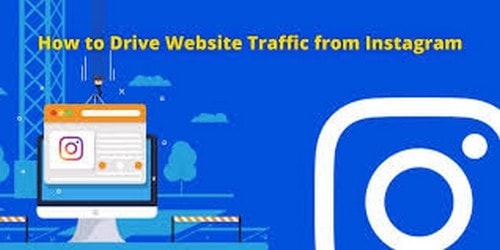 When you have posted some exciting URLs and posts on your Instagram account, you can expect your followers to click on them so that they can visit the site or page you are promoting. Groups who have similar interests also take an interest in your posts and updates.
An important benefit of an Instagram account is that it increases your user base and improves your traffic. Even your business could gain clients because they will be equating the success of your products and services with the number of your followers.
It is an easy assumption to make that as you are famous the products you are endorsing will also be of top quality.
8) Instagram is a timeline of your memories
Instagram has proved itself as a hub of inspiration and one if it's important benefits are that it can become a timeline of your memories. You can keep your account popular by posting regular updates.
It will remind you of your trips and adventures over the years, and you can look at it fondly.
9) Instagram can inspire change
Being famous on Instagram gives you additional power over your followers. You have the tool to create a favourable or discouraging attitude by writing a few lines in your account.
An important benefit of the Instagram account is that it can easily inspire change. Celebrities and well-known personalities have started a trend of hashtags that are, in most cases, picked up by media outlets.
When the mainstream media gets involved, it connects with a wider audience reach. Users have the power to fight for environmental or social causes and thus inspire a much-needed change.
10) Instagram makes you famous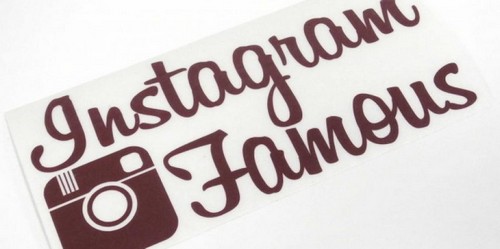 Who does not like fame and popularity? At least more than 75% of the people in the world are running towards it and not against it. An important benefit of Instagram is that it has the power to make you famous. Think big and start your account with some good content and mesmerizing photos.
You can add videos that you think have the power to generate good content.
This is a gradual process, and once you get into the rhythm, it will become easier to direct traffic towards your account. Instagram will make you famous because of your unlimited followers.
It will increase your social value and also help you in generating money for your causes.
11) Instagram offers ads
Like several other portals, Instagram offers the option of payment through business accounts for content promotion. It offers ads so that they can generate money. As its audience is very receptive and engaged the response to the advertisements is huge.
An important benefit of Instagram is that this powerful tool helps its users to convert followers into customers. As per the recently published statistics, one-third of the Instagram user base purchase online using this app.
12) Instagram builds trust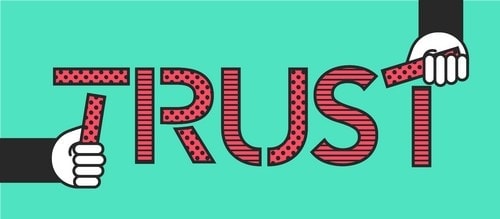 Instagram is an important medium to post your thoughts and photos. User has the option of making his point clear in a few succinct words.
An important benefit of Instagram is that it builds trust between an account holder and his followers. When you share important information with your followers, you are automatically building a connection that will become a viable relationship with time.
Instagram believes in making connections and encourages people to do so on its photo and video-sharing app. The platform has broadened its horizons to include advertisers of all kinds on its site.
Instagram has been immensely successful in tapping inside the image-based and creative life of the new generation.
As it is free to download, people have been clamouring to add it to their mobile. Remember, Instagram offers opportunities to know and target your audience because of easy reach hence make sure to use it for your own advantage.
Here is a video by Marketing91 on Instagram marketing.
Liked this post? Check out the complete series on social media marketing