One of the fastest emergent retail industries in the world is e-commerce that is expected to hit figures of more than 4 trillion US Dollars by the year 2020. Advancement of science and technology along with the easy availability of internet connection has made a direct impact on the mindset of consumers.
Most of them are simply not interested in going to the shopping malls and looking at various products for hours and wasting valuable time. Today's generation wants to browse at their own comfort, not by the rules of retail outlets which are open for fixed hours.
E-commerce is considered a powerful tool that has helped commerce to flourish via online medium. Nearly 1.2 million transactions occur on an everyday basis across several e-commerce portals.
It has been successful in bringing about both the buyer and seller on a common platform without the services of the middleman. E-commerce includes B2B, B2C and C2C model of business. Besides buying and selling via the internet it also entails activities like internet banking, online booking of tickets, payment gateways, online gambling, and online auctions.
One of the main reasons for its popularity is because of its convenience as the online sector is open 24*7. It is also faster and cheaper as the companies are able to cut on several costs.
1) Low costs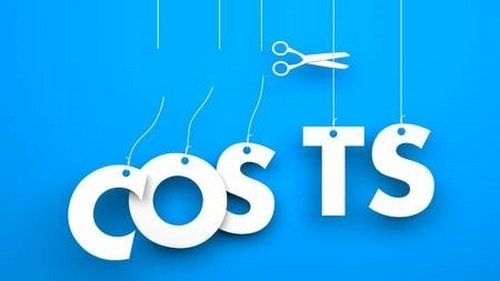 An important benefits of ecommerce is that starting a website is anytime less expensive than a physical outlet. You do not have to furnish your outlet, no need to pay rent and hire several employees to work in it. The cost of marketing and promotional strategies is also low.
One of its main Benefits Of Ecommerce is the absence of middleman that reduces the cost price to a greater degree. As a direct link is established between buyer and seller the portal is able to create an effective supply chain.
Moreover, the online portal is computerized and automated saving a crucial amount of money. Yes, you will need to shed a small amount if you are interested in a customized website but you already have a customer base that is a compulsive online shopper.
2) Flexibility and speed
An individual or a company can easily open an online store within a few days whereas a physical outlet needs space, commercial leasing procedure as well as ample construction and decoration time for its opening. It is possible to change displays and product offerings within minutes in an e-commerce site whereas you need proper planning and ample time and manpower to do so in physical stores.
In terms of flexibility and speed e-commerce sites beat retail outlets by a long margin and this feature is considered one of the main benefits of ecommerce. The entrepreneur is able to handle all the operations from the comfort of his home without renting office space.
He just needs an internet connection and a device to handle all the transactions effectively.
3) Speeds up the buying process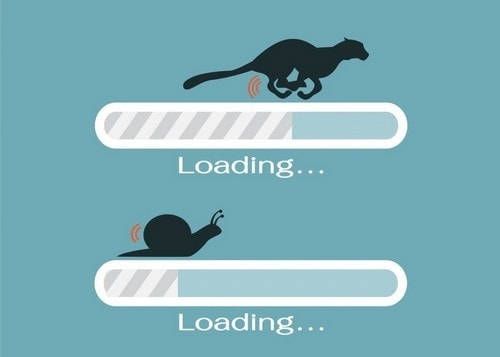 Earlier a customer had to pre-plan his shopping trip even if he wanted to buy a specific thing. It would mean rearranging his schedule and going to the outlet to make the purchase. One of the main benefits of ecommerce is that it speeds up the buying process.
A visit to the outlet which is very far from your home and will waste nearly two to three hours of your time is no longer necessary. Just sit back in the comfort of your home or even your office, search for the product and make a purchase.
Moreover, the online stores are open 24*7 hence you can use it as per your convenience. E-commerce helps the customer to buy a particular product easily without wasting his time by giving him access to a wide range of choices. You are also saving traveling time as the product is being delivered at the destination of your choice.
4) A comprehensive description of products
Customers are on the look-out for a comprehensive description of the products they want to buy and it is one of the major benefits of ecommerce. An e-commerce portal offers its customers a product catalog that has data sheets featuring all the useful information about its products and services.
The characteristics, its usefulness, and specifications are listed in a detailed manner.  Even the colors of some of the products like mobile phones are mentioned so that you can make a choice according to personal preference. The customers can read about the ingredients of edible products and collect background information which is not possible in retail outlets or physical stores.
Armed with the knowledge at their fingertips it becomes easier for the consumers to buy products they desire. The online websites also include the ratings and the customer feedback which tell the customers about the likeability of a product in the market.
The portal offers warranty information along with other relevant terms and conditions pertinent to the product that later prove useful for a consumer.
5) Keep an eye on buyer's habit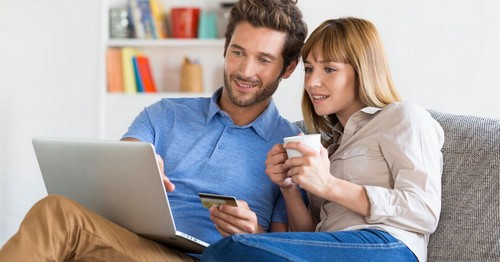 Information about the likes and dislikes of a customer is very important and an online store is able to record and analyze the frequency with which the buyer has purchased items or viewed other items in his portal. This is not possible in physical stores. One of the benefits of ecommerce is that the traders can keep a direct and indirect eye on the behavior of its customers and customize its offerings to suit their individuality.
The past browsing history is utilized to tempt consumers with related or same products. The online portals keep a ready stock of the items that are being pursued and purchased to satisfy its customers.
6) Easy availability through search engines
There is a huge difference between the physical and online stores if you are looking for benefits of ecommerce. The first thrives because of its branding and the second on the large traffic from search engines.
With the advent of the internet, the consumer has become more street smart and advanced. He realizes the importance of online shopping and has been using search engines to find products and services at his convenience. A physical store is in most cases limited to a single area whereas the search engines allow the worldwide audience in its portal.
In order to utilize the concept of search engines remember more often than not the consumers appear only on the first page hence make it as visible as you can so that they are tempted to visit the next pages. This enables the portal to get maximum customers, revenues and coverage for its business.
7) Technology at its best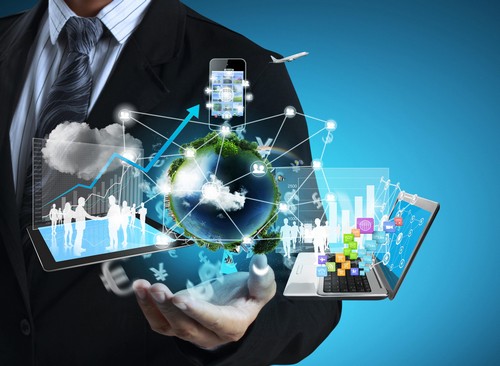 An important benefit of ecommerce is that it is using technology for its own advantage. As the systems are computerized it becomes easy to maintain its working order without the tension of getting tired or becoming slow by the end of the day.
Technology helps to make viable comparisons of the products and their rates and specifications which is not possible in physical outlets hence the use of technology make online portals accurate, effective and efficient in their dealings with their customers.
8) Reduce the cost of managing inventory
If you are looking for one of the benefits of ecommerce then it can easily save time and reduce its inventory cost when compared with physical stores. The online portal offers features and facilities that automate several responsibilities.
It introduces a web-based system through which the website can automate and manage inventory by itself and thus reduce the operating cost.
9) Encourages impulse to buy
An online site has information on the buying habits of its customers. It knows that there are several products that the consumer is interested in buying but is unable to do so. One of the benefits of e-commerce portal is that it can keep its eyes on these potential targets and offer several schemes and discounts that prompt the customers to make an impulse buy.
The website makes its products more attractive with color options and images so that the customer is tempted to make a purchase.
10) Retarget your customers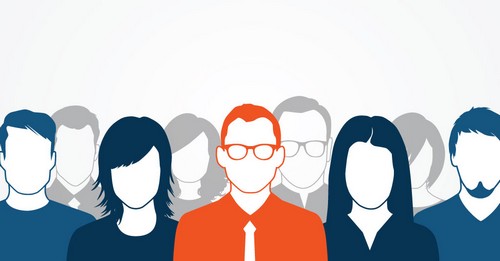 If you are looking for benefits of e-commerce then one of the main ones is its ability to retarget its customers. The portal has information about the individuals that visit its site and has made purchases.
It uses this information through several techniques to maintain the interest of the consumers like sharing a coupon and sending emails for cross-selling purposes. It is possible when a customer visits a certain page in a particular time period.
11) Availability of reviews
Online sites encourage reviews from its customers to know about customer satisfaction and what problems they are facing while using the products and services. One of the benefits of e-commerce is the availability of these reviews on its online sites so that potential customers can read about it and understand whether the product is suitable for their particular needs.
Earlier we did not have such a facility for physical stores and had to rely on our acquaintances who had used the products to get viable information about it. Now a customer can sit in the privacy of his home and can read the reviews and make a decision according to his needs without asking friends and relatives about the product.
12) Quick and affordable marketing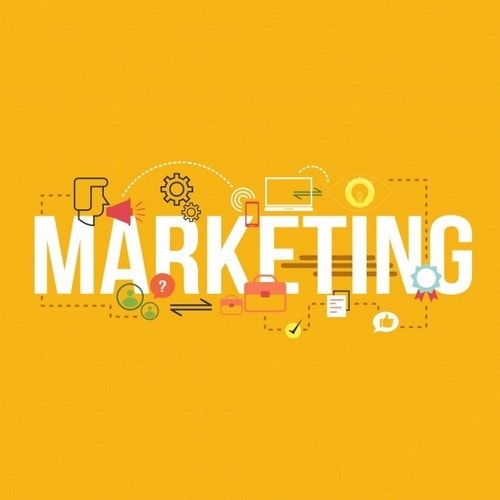 Physical stores spend crore of rupees on its promotional policies and hence their product cost, as well as the ultimate cost, is higher. If compared online websites use online marketing to promote its products and it is way cheaper than the offline marketing costs of retail outlets.
If you are looking for benefits of ecommerce then quick and affordable marketing options are one of them. A portal has the option of tying up with other portals, launching marketing videos, taking help of social networking sites, DIY infographics, and digital marketing to promote the products at a very low cost.
13) No geographical limitations
A physical store is located in a particular place and in most cases the people who live nearby come and visit it. One of the benefits of e-commerce stores is that it is not bound by geographical boundaries.
A customer can access the portal from anywhere in the world with the help of an internet connection and a device to operate it. The platform is available 24*7 to all its customers in any part of the world and offers information where it is able to send the products and within how many days.
You can also keep track of your product and know about its availability in any store.
14) Offers eco-friendly services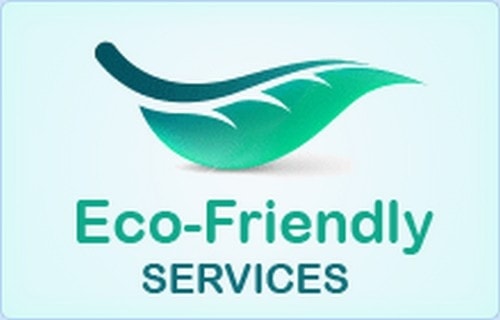 An important benefit of e-commerce portal is that it reduces paper waste when compared with physical stores. When we visit a store product purchase involves receiving of coupons, receipts, and bills whereas online stores are computerized and do not offer paper receipts.
15) Bigger profit margin
The actual cost of setting up an e-commerce store and running it is minimal compared to the physical outlets. Moreover, you also save on marketing, labor, and overhead costs. This gives the portal an additional advantage as it is able to sell its products at a reasonable rate.
When compared these rates are anytime lower than the rates levied by the physical outlets. The online stores are open day and night and are able to sell products at a greater pace.
Customers are flocking to online sites to purchase the required items instead of the retail outlets. Higher sales figures and reduced costs have helped the portals to gain a bigger profit margin and have turned out to be an important benefit of an e-commerce site.
16) Scalability

In a physical outlet if there is a surge of customers it becomes very difficult to handle them as you have a limited staff. An important benefit of e-commerce is the scalability factor. You can sell a product to one or thousands of customers at the same time without any problem.
There is no limit to the number of clients you can handle on your website as it is fully computerized and is able to tackle all the operations successfully without any problem.
17) Effective customer service
If you are looking for benefits of e-commerce then effective customer service is one of them. You can call it any time of the day and night as it is open 24*7. Online platforms have paid special attention to the customer services as they want to help the customers in their queries.
The websites offer regular updates on their sites in relation to product information or related services. Quick delivery of the products is another point in its favor and the portals also offer information to the customer so that they can keep a track of their products online.
The popularity of e-commerce platforms is on the rise as more and more people are leaning towards this mode of the electronic transaction as well as online retail. It has taken nearly a decade to see the explosive growth in the online sector.
Although at the onset people were skeptical of its success the facts and figures have proved everyone wrong as it is considered one of the most successful ventures of the current decade.
Liked this post? Check out the complete series on E-Commerce