The main purpose of having a website or a blog is to earn money. Hence, it is necessary to know the different monetization techniques for earning online from the blog.
Making money from the blog/website is not a myth and it's doable by anyone if they know what works the best for their blogging niche.
There are many different ways to monetize a blog or a website and the most popular ways of web monetizing are by implementing PPC (Pay per click) and CPM/CPI (Cost per impression) advertising.
In this article, we will be further going to discuss the various monetization techniques used by many bloggers.
How to do Website Monetization?
If your website attracts a lot of traffic, then only you can think about monetizing your blog/website.
If there is no traffic, which means no one is visiting your website and then money can be made?
Website Monetization is a bit difficult task until you start making a regular flow of income from your website.
Making money on the blog does not happen over-night and however, it will help create a range of passive income for a long period of time.
Different Website Monetization Techniques:
1) Google Adsense:
This is the most common blog monetization technique used by of the most bloggers and the website owners in the world.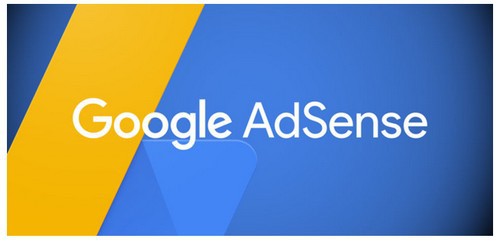 In this method, the blogger can make money by displaying contextual advertisements (banner, text, gif, flash ads) along with the blog content.
Adsense is the largest online contextual ad network enabling online publishers and blog owners to monetize their website or blog.
They display their advertiser ads on your blog based on your content and share the revenue generated over the period of time.
The process of joining them is very simple as completing the application form and pasting the HTML code on your blog. Once approved, create different ad units and paste the HTML codes on your blog pages.
They will take care of all factors and there is no action required from your side. It is the simplest way of website monetization technique with high earnings online.
2) Affiliate Marketing:
This is a performance-based business model where the individual makes money as a commission for promoting other merchant products or services.
When the affiliate made a successful sale, he/she does earn nice revenue as a commission. If you have a blog with targeted traffic, you can utilize this website monetization technique.
Some of the best affiliate programs are Amazon Associates, ShareASale, Clickbank etc. The process is also very simple. Just create an account by filling their application form.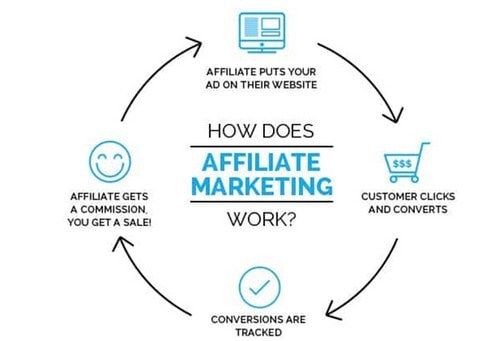 Then wait for some time to get approved and after approval, log in to your account dashboard to find the suitable products to sell.
You will then find an affiliate tracking URL and just copy the code to paste it into your blog. When your visitors/readers clicked the URL and placed an order, you are all set.
Tip: With affiliate monetization, you will need targeted traffic as random visitors will not buy anything from your links and you will not be able to earn anything from your site.
3) Sell AD Space:
If your blog attracts thousands of visitors every day, then you come forward to sell ad spaces directly to advertisers in your niche.
This process is very simple. Just create a page in your blog and name it as "Advertise with us".
Put some traffic stats such as Alexa Rank, Google Analytics traffic stats of last 6 months, Social influence, and followers, different ad spots, their location and the price.
Also, place a contact form for interested advertisers to contact you directly if they are willing to advertise with you.
4) Sell Digital Products:
When comes to determine the best website monetization techniques, selling own products will be the best among the rest of the methods.
You can sell any products and I personally recommend selling digital online products such as eBook, Tutorial CD/DVDs, courses, PDFs etc.
Create a blog focusing on the product, write descriptive articles about the advantages and uses of the products.
Depending on the niche of your choice, the earning possibilities are endless.
5) Display Advertisements:
It works similar to Google Adsense program but operates in a bit different way. In the contextual method, the banner will be different on each page load, but here every time the same banner will be displayed.
It's not necessary to be the banner only, you can also try text link ads by signing with popular ad networks such as Infolinks.
They will automatically change the keyword rich text into anchor link so it does makes visitors to click the link to make revenue for you.
6) Start a consulting service:
If you have been in a field for years serving vast areas of experience, then you may consider starting a consulting service.
This is the most lucrative website monetization technique because you can easily market your knowledge across the globe with your website.
The best example would be Neil Patel (Digital Marketing Service), with his great knowledge in SEO and digital marketing, he helped thousands of businesses to increase their market potential.
He owns a website neilpatel.com, where he just earn by selling his own consulting packages and thus makes thousands of dollars.
There is no need for him to put Google Adsense, Affiliate Marketing monetization method etc. So, also think about this way of earning for the long term.
7) Sell Courses:
You can create your own courses on any subject of which you are having sound knowledge and create a blog to sell your course.
You can even record as an audio or video file and put them on your blog as downloadable files. By properly marketing your courses, one can earn a lot.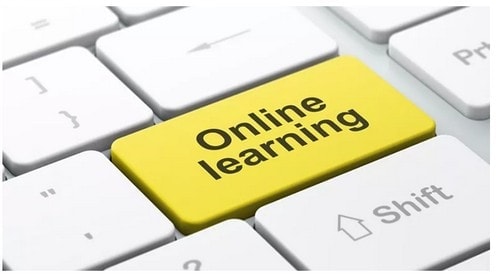 8) Accept Guest Post:
Most people may not be aware of this method of website monetization technique.
Once you have done with building a steady flow of potential traffic to your blog, you can start working on this idea.
Many brands such as ListVerse, About.com, and Huffington Post are making millions of dollars by accepting the guest post and publishing them to make money.
You can decide the various categories to allow other authors to write for you. Simply create a page called "Contribute to us", "write for us" or "submit guest post" to invite authors and writers.
Conclusion:
Making money online has been an evergreen trend over time and it never becomes exhausted.
If you have a blog and if you are ready to put some efforts, then surely there are many ways you can easily make money by monetizing your blog.
All the above-mentioned website monetization techniques need regular efforts and work. Instead of focusing towards earning money, concentrate on delivering value to the community and money will follow.
Liked this post? Check out the complete series on Blogging