When you are talking about creating and formatting in a blog post, then you need to use targeted keywords and make the content interesting to read.
It becomes extremely important to pay complete attention while creating any content for your webpage, as there are several things that you don't want to miss out.
Use of keywords in subheadings is one of the important parts that make it easier for users as well as search engines to comprehend your content.
Subheadings play a key role in optimizing the content in the best possible manner. Specifically known as the H2, H3, H4, etc. tags, many people think that the subheadings can be disregarded and used in any way you want.
But the fact is subheadings should be used efficiently to enhance the quality of the content so that the content performance can be better.
Today we will be talking about how you can use the header to get a better rank in Google. If used properly, these subheadings can help your webpage in getting a better search engine ranking.
First thing first, let us start why subheadings are considered important in SEO.
Understanding the motive of the Subheading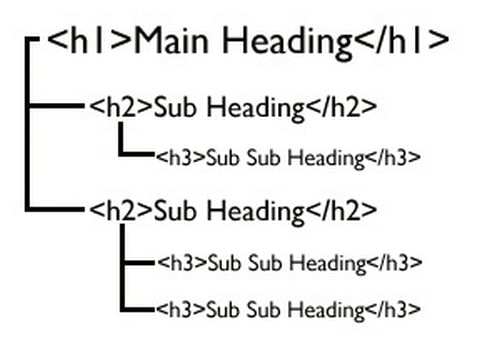 If you are using subheaders, then you have to understand the essence of every heading like H1 H2, H3, etc.
The code has to be placed in the editor of the text so that the visual presentation can be available. You should use the headings correctly so that the readers will be able to expect what they will be reading in the following segment.
In case of any article or book writing the headings will give the privilege of the web presence and content presentation to the readers, and it is for them to understand whether the content is worth engaging in or not.
It has been recorded that the site visitors read about 60% of the content before they bounce off the webpage, and about 10% of the people do not even care to scroll at all.
This is because the attention span of the readers is lessening day by day and it is important for you to give very catchy subheadings so that you can keep them glued to your webpage.
Using keywords in subheadings increase the relevance of your content in front of the readers, plus it also influences Search Engines to consider your copy as the best-suited one to the search query of readers.
Why use keywords in Subheadings
Subheadings with keywords show a proper and more relevant text structure
Keywords in subheaders are also important in increasing the accessibility of your content
When you use keywords in subheadings, you improve the SEO of your content
Let us learn how can you use keywords in subheadings to get a better ranking on search engine –
How to use keywords in Subheadings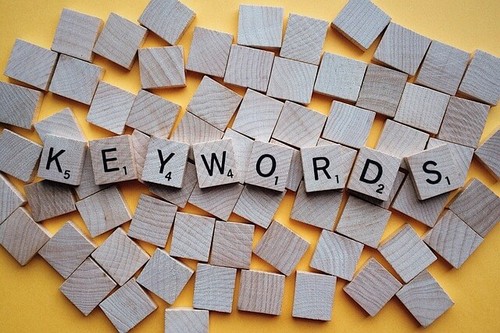 1) How to Use keywords in subheadings with H1 tags
H1 tags are primarily used for the title of the content and inserting your primary keyword in that is a must. H1 tags play a major role in deciding the search engine ranking of your webpage; hence, they should be used correctly.
It is never advised to use them in a WordPress blog as it will confuse SERP tools and affect your webpage's ranking adversely.
So, using H1 tags in your subheadings is not advised at all. Even in some of the cases, it is suggested that H1 tag should be used by the development team to bring out the perfect relevance and it is best recommended that you should not use it as a writer.
2) Use of keywords in subheadings with H2 tags
H2 tags provide a proper structure to your webpage; hence, correct use of them becomes a must. These are meant to navigate users through your content.
Use your primary and secondary keywords in them, and you will notice a hike in your overall search engine ranking.
Header 2 is one of the most commonly used subheadings types, and it is one of the major performing factors regarding how well the readers will take your content.
It will play a magnanimous role in deciding how the content performance may happen online, and it can be used by the writer. It is important to use keywords correctly in your subheadings in an organic fashion.
Also, remember that one to two subheadings with each of the secondary keyword is an important optimization practice so that the Google search engine ranking can be good.
H2 tags guide the readers where to go to find particular information about a topic.
3) Use of keywords in subheadings with H3 tags
Just like H2 tags, these also provide your content a proper structure; hence, they are equally important and demand a proper insertion of keywords.
Since these are used throughout the content, proper keyword usage in these will help your webpage in getting a better search engine ranking.
It is one of the most critical tags that can be used for organizing the content perfectly so that it can guide the readers through every segment without confusing them. H3 is like the brother to the H2 content, and it can be organized most efficiently.
Now let us understand the concept of subheadings with an example-
Example to understand how to Use Keywords in Subheadings
Let us assume your focus keyword is Career in SEO-
H1: How to make a Career in SEO
H2: Why to make a Career in SEO

H3: SEO is the base of Online Marketing
H3: Better Career Opportunities across the globe
H3: Better Salary Packages
H3: Freelancing Opportunities

H2: Steps to make an SEO Career

H3: Know what SEO is
H3: Types of SEO
H3: On-Site SEO
H3: Off-Site SEO
In the same manner, other subheadings like H4, H5, H6 can also be used as per their relevance and usability in the post. When you use keywords in Subheadings organically, it increases the visibility and relevancy of your post, and hence improves the rankings.
Let us now understand how your post structure should incorporate subheadings-
Key Strategies to help you with the subheaders
So you can use your keywords in different subheadings, as mentioned above.
Let us now understand a few tips that are necessary while creating your subheadings to ensure a better search engine ranking –
No stuffing of Keywords in Subheadings
Overstuffing of keywords must be there neither in the subheadings nor in the entire content
When it comes to learning how to use keywords in subheadings, it is important to understand here that over-stuffing of the keyword is strict no in subheaders as well.
Only organic use of keywords is suggested either in content, headings, or subheadings.
Attract and Impress with your Subheaders
Create compelling subheadings that will attract readers and impress them at the same time
What are the first things that you should consider is to take care of the subheadings so that the readers can be impressed? Content is indeed King, but to take it to that level is a whole new ball game.
Think of the tools like headline analyzer to help you create better headlines.
Impressive and relevant way to use keywords in subheadings that pull in readers to dive deep into your content is considered an important practice here.
Short subheadings are good
Subheadings must not be large in length, and they should be limited to a few words (5-8). This is the one practice that will enhance your web page's SEO value.
Do not stretch the headlines beyond five words because people lose interest quickly. Always make sure that the headlines are catchy and engaging so that the visibility of your website can be increased instead of annoying the readers.
Organic insertion of Keywords
Properly insert your focused keyword in your subheadings, as SERP tools always check them before ranking any webpage.
The subheadings should always have the main keyword so that the person knows what he or she is reading about. It helps in making the Reader feel attracted towards the content because he or she will be able to find the relevance to the article.
At least 2 Subheadings in 500 Words   
There must be at least two subheaders in 500 words content.
If you are writing a 500-word long blog post, make sure that there are at least two subheaders so that the segmentation can be correct.
Make sure that you do not put 5 to 6 subheaders because that will only create subheader stuffing.
H2 Should be your 1st and last Subheadings
Your content should be introduced and concluded with the H2 header.
Always insert the H2 in the first subheader as well as the last subheader to optimize it properly.
Including H2 header should always be there because it is the one factor that can make or break content and increase the visibility of the same.
H3 after H2 Subheadings
H3 headers should only be used after H2 headers.
It is suggested to use the H3 subheadings brilliantly so that the H2 subheading can be broken down into segments and the people can have easy readability over the same.
If you do not have enough secondary keywords, and you have already used your keywords in subheadings organically then opting to use keyword in subheadings with H3 tags is not essential.
However, in all the cases, organic use of keywords as per relevance and without stuffing is always preferred.
Wrapping it Up!
We know that if you are a novice, then it is quite common to be confused regarding the use of H1 H2 and H3 tags but now that you know about the intricacies of the same why not start the segmentation right away?
Aforementioned were a few important tips that you should consider while creating your content.
Use your keywords properly in subheadings as mentioned above and follow these tips to ensure a better search engine ranking of your webpage.
Liked this post? Check out these detailed articles on
Topic of SEO
Alternatively, check out the Marketing91 Academy, which provides you access to 10+ marketing courses and 100s of Case studies.