Digital Marketing is the use of various digital mediums to reach out to your prospective customers. The reach of digital marketing is tremendous- almost every individual today has a device with internet connectivity.
The way how people research products or services online and make purchase decisions has completely. In fact, it can be safe to say that offline marketing has overtaken digital marketing in many geographies.
To understand the objectives of digital marketing in depth, let us first understand some of the major digital marketing methods widely used today.
Different Methods of Digital Marketing
1) Search Engine Optimization (SEO)
Search Engine Optimization, more commonly known as SEO, is one of the most used digital marketing techniques. It is optimizing your online presence- particularly your website for search engines.
This is done so that when any person in searching for your business or any relevant keywords in any search engine, your website ranks at the top. It is generally divided into two parts- on-page SEO which deals with optimizing your webpages for the search engines and off-page SEO which includes backlinks (other websites pointing to your website), social signals, etc.
When somebody wants to know about a particular thing, say for example, 'computer repair shops in San Francisco', the first thing he'll do is to search for this on Google or any other search engine. You can understand the importance of SEO from this very thing.
If you have properly optimized your web page and if it ranks on the first page of search results for this very keyword, you can just estimate the amount of business especially inquiries or walk-ins that you might expect. However, do note that SEO is a time taking the process and the rankings of your web pages may not change overnight.
2) Social Media Marketing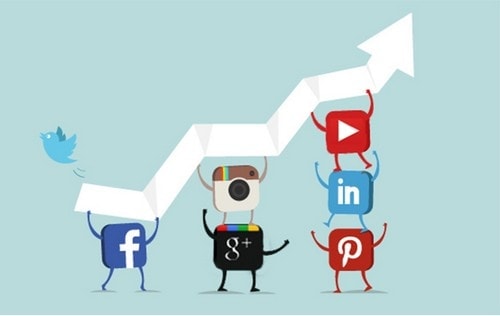 This is another most common way of online marketing. In this, you utilize social networks like Facebook. Instagram, Twitter, etc. to reach out to your prospective customers. Almost all internet users have their own accounts on at least one social network. So you have a very vast pool of users to target for your business.
The advantage of this medium is that any person with basic internet skills can manage basic social media marketing like making company profiles on these networks, posting regularly, engaging with followers and loyal customers, etc. Slightly complex things like running paid advertisements on these platforms might require expert knowledge.
Another advantage of this channel, especially while running paid advertisements on these networks is that you can target people of a particular geography, age, gender, and even people having specific interests. This helps you reach out to an extremely targeted audience at a click of a button.
3) Paid Advertising
Paid Advertising is one of the quickest ways to reach our to your desired target audience and market your products or services. You just need to make an ad, select the target audience based on location, demographics, interest, etc., assign campaign budget and you are good to go.
One of the most famous paid advertising platforms in Google Adwords. You can use Google Adwords to show advertisements on search pages, their partner publishers, Youtube, etc. Facebook, Twitter, Linkedin, Quora, and many other social networks offer paid advertising.
You can also do direct paid advertisements or collaborations by getting in touch with influencers, bloggers, etc. in the domain of your interest.
4) Affiliate Marketing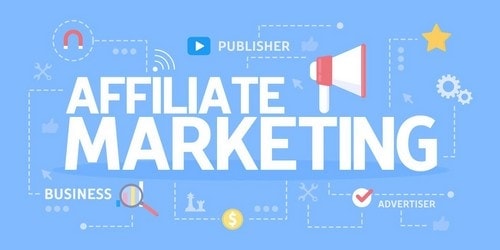 Affiliate Marketing is simply third-party affiliates doing marketing of your products or services for a certainly fixed commission. The commission can be a certain fixed percentage on the total revenue generated via affiliates or a fixed cost for every sale.
This is a very good medium which can generate decent growth in sales for you provided you use the correct approach. Since a third party affiliate is doing promotions in exchange for a fixed cost per sale, the chances of the marketing spend happening without customer acquisition or sale is nil.
They key to this medium is to have a great product or service, offering lucrative payouts to the affiliates and finding the correct affiliates.
5) Email Marketing
This is another very effective digital marketing method. In this, direct emails are used to reach out to prospective customers. Email marketing can be done internally or by an external agency if you have an email database of your existing customers.
You can even find email databases from various vendors and do cold email campaigns to such database, however, it may not give desired results as these people have not opted to receive emails from you.
The major challenge in email marketing is to make sure the emails sent to land in the customer's mail inbox (rather than going in Spam folder where people hardly notice them). The key is to use solid creative email content and subject line to get maximum email open rate.
Apart from the above listed digital marketing mediums, there are many more techniques like Online Public Relations, Content Marketing, etc., which can be used to meet your objectives of digital marketing.
4 Main Objectives of Digital Marketing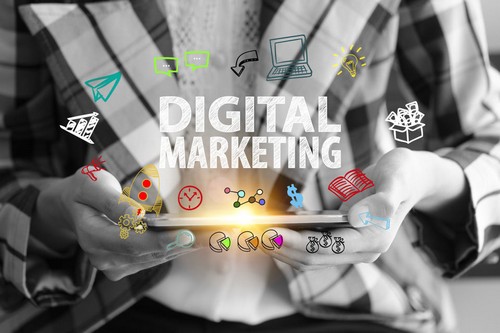 The objectives of digital marketing may be completely different for different type of businesses. For example, if you are an online apparel brand doing direct sales of your products on your website, the goals of digital marketing for you may be completely different compared to a company which is in the business of selling cars.
The difference is that the customer can decide and make the complete purchase online in the first case. However, in the second case, the online medium only acts as a first contact point where the customer can just see the product or raise an inquiry, but the actual purchase happens offline.
Below are some of the major objectives of digital marketing for various types of business-
1) Increase direct sales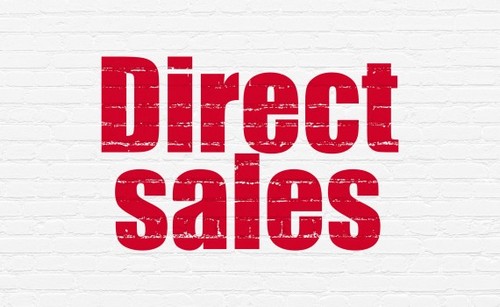 This is one of the primary objectives of digital marketing. Since you would be utilizing resources- time and money on digital marketing, you would definitely expect direct sales coming in as a result of the same. If you have an online portal where you sell products or services, it is pretty straight forward.
You can run digital marketing campaigns, due to which, customers can land on your website, browse your offerings and make purchase online itself.  Direct sales generated via your digital marketing campaigns can be used to determine return on your investment- how much revenue was generated directly for every dollar spent in digital marketing.
However, do note that not all campaigns will result in direct sales. There would be assisted conversions and engagement/ brand awareness happening, as a result of your campaigns which may draw direct or indirect customers to you in the future.
Example: You own an online store selling dry fruits. You can run targeted digital marketing campaigns on social media networks like Facebook to get visitors to your website which may purchase your products by paying online and then you can deliver them the products via courier.
2) Maintain a continuous flow of new leads
If you have your own website selling products, you can expect direct sales. However, if you run an offline business like a car dealership, you can use digital marketing to generate leads online which can be then taken up offline.
Having a continuous lead pipeline is essential so that your sales guys have sufficient prospective customers to work with. Digital marketing helps you generate highly qualified leads at a fractional cost- depending on which medium you use. You can also expect increased customer walk-ins to your store as a result of your marketing campaigns.
Example: You are a car dealer selling new & used cars in your showroom. You can run paid advertisements on social media or search engines, as well as run email marketing campaigns to generate leads. These leads can then be contacted by your business development or sales representatives to finally convert them to paying customers.
3) Reduce the cost of acquiring new customers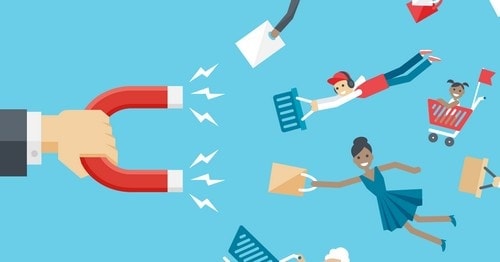 In most of the businesses, the cost of acquiring new customers is generally quite high. Companies do such high spends on acquiring new customers thinking that they would turn into loyal brand followers and do repeat purchases which will induce profits.
However, markets are now flooded with hundreds and thousands of product options which makes it difficult to keep loyal customers- even though you have the best in class products. Hence, it is extremely necessary to keep a close eye on the cost of acquiring new customers so that it happens moderately without overspending.
One of the ideal ways to reduce the cost of acquiring new customers is to use digital marketing. It helps you reach out to a large pool of extremely targeted audience much faster as compared to traditional marketing and even at lower costs.
Let us understand this with an example. Consider you run an FMCG company and want to do product promotions in a specific city or town. Traditionally, you will book newspapers ads, hoardings, set up kiosks or stalls to market your products.
The cost of this would be very high. Alternately, you can run paid ads on social networks or search engines targeting people from certain localities of this town. The second option is the best since you can do promotions at a click on your button in a jiffy and also save a lot on manpower hiring, hoarding/newspaper ad costs, logistics, etc.- thereby reducing your cost of acquiring new customers.
4) Keep the customer engaged in your brand
In any business, just acquiring new customers and expecting him to do repeat purchases further on doesn't work. You need to make sure the customer is connected to your brand and/or products, and digital marketing comes in very handy in such cases.
Digital marketing mediums like social media marketing are the best medium for such campaigns. You can run specific retargeting campaigns using Adwords or Facebook/Instagram only for your existing customers or people who have previously been your website visitor, showing them their new products, offers, etc.
Due to this, he would be shown your ads while browsing social media or any blogs or other websites. This helps the customer remain engaged with your brand and increases the chances of subsequent purchases.
Let us illustrate with an example. Consider you own an online store selling apparel. A particular customer has come to your website, browsed a few products but haven't purchased anything.
Showing him retargeting ads with the same products which he browsed and had a look at on your website, increases the chances of a purchase.
Conclusion
We have tried to cover almost all the major objectives of digital marketing in this article. As mentioned earlier in this article, the objectives may be different depending on the type of business.
Needless to mention, digital marketing is one of the crucial mediums of marketing your products and services. It offers you the ability to reach out to a large population at minimal cost with extremely detailed targeting.
Make sure you do not shy away from digital marketing as it has the capacity to transform your business for better!
Liked this post? Check out the complete series on Digital Marketing