Online marketing optimizes the reach, leads, conversions, and sales of businesses/brands on the web by using different digital marketing channels and strategies.
An online marketing strategy is used for advertising or promoting a product, service, individual, or brand to a target market via Search Engine Marketing, Social Media, SEO, Pay per Click PPC, inbound marketing, email marketing, and other forms of digital marketing strategy.
As per a recent study, Google gets 77000+ searches every second. In addition, there are more than 3.2 billion social media users every day. – And because of such powerful omnipresence, Digital Marketing has become so crucial for brands and businesses around the world.
Let us delve into the world of online marketing and understand what it is, its key components, and how it can optimize the reach, leads, and sales of brands. So, without any further ado, let us get started-
Definition of Online Marketing or Digital Marketing
Online marketing is defined as a marketing component that tends to utilize the internet and online digital technologies like desktop computers, phones, and other platforms and digital media to promote and advertise several services and products.
The possibilities of the online market are numerous. It involves a lot of strategies and planning to make sure that your business grows. In simple words, digital marketing is marketing on the internet used for driving traffic or boosting visibility via a number of online means.
What is an online marketing strategy?
If discussed in detail, an online marketing strategy revolves around web-based channels used to put out a message about a particular company, brand, product, or services of a business or brand.
Several methods and techniques are used for online marketing. These include social media, email, SEO, advertising, Google AdWords, and many more.
The basic objective of online marketing is to reach out to the required and the potential audience through these channels (mentioned above). They spend most of their time searching, reading, shopping, and socializing.
The online market has a huge difference from traditional marketing and has many benefits like the cost prices have decreased and have become easier to measure.
Why Online Marketing is Important?
There are a couple of reasons why online marketing is important for a brand or a company. Here are a few reasons mentioned –
Helps to attract customers on the web and optimize brand presence in a conversion/profit-driven manner
Gets the brand or the company better visibility into the general public and reaches out to larger people in a targeted manner
Improves the local presence of the brand via local Search and Social Media campaigns
Online marketing increases the ranking of the brand's website in Google or other Search Engine Ranking pages
Improves the traffic, authority, and presence of the website
Optimizes in-store traffic of the brands as well
Types of Online Marketing
Another way to understand the importance of online marketing is to understand how it is prevalent in our daily lives. It is surprising to see how customers are marketed every day.
There are certain components through which online marketing can be done –
1. Search engine Optimization

SEO is said to be the art and the science of getting high rankings for the pages on search engines like Google.
Search Engine Optimization is a major part of online marketing because search is the only way users or customers can navigate the web. This is the most powerful practice, as it lets Google show the most relevant information.
a. One-page SEO
This refers to the practice of optimizing web pages to get a higher ranking and get more traffic on the website. In this practice, both the content, as well as the HTML code of one page, can be optimized.
b. Off-stage SEO
In this practice, all the actions that will further impact the website's ranking are taken outside the website.
2. Search Engine Marketing (SEM)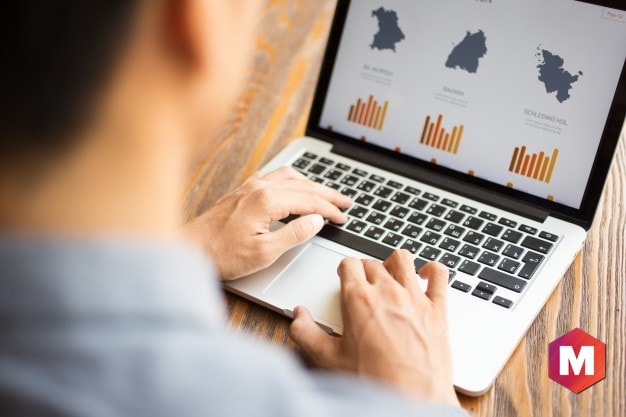 SEM is a digital marketing or online marketing strategy used to increase the website's visibility on the search engine page.
Search engine marketing (SEM) has become a major part of increasing online marketing in today's age. The majority of customers or visitors on a particular website find their way by finding answers to several search engine queries.
3. Content Marketing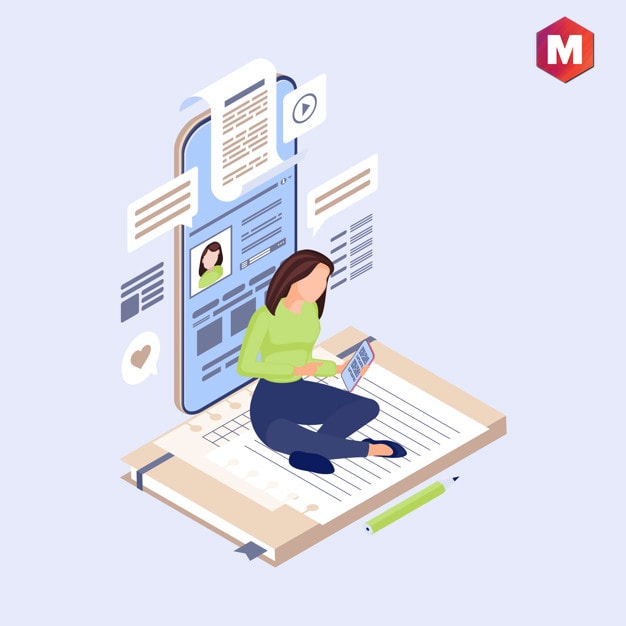 It mainly focuses on creating, publishing, and distributing the content to a large audience.
As one of the key components of digital marketing, content marketing plays an important role in online marketing as it helps companies or brands get attention from people and helps generate leads.
It also expands the base of the customers and the traffic on their website.
Why content marketing? – as mentioned above that content marketing is an important aspect or component of online marketing, the question arises – why is vintner marketing important? There are a lot of important factors as to why is content marketing important. Here are a few reasons mentioned–
The basic strategy of every business is content.
Helps and nurtures the prospects of the business concerning the online content
Return on investment (ROI) is very attractive.
Helps in gaining a good ranking for the website on the search engine
It is cost-effective
In today's age, the buyers are more for the content.
4. Social Media Marketing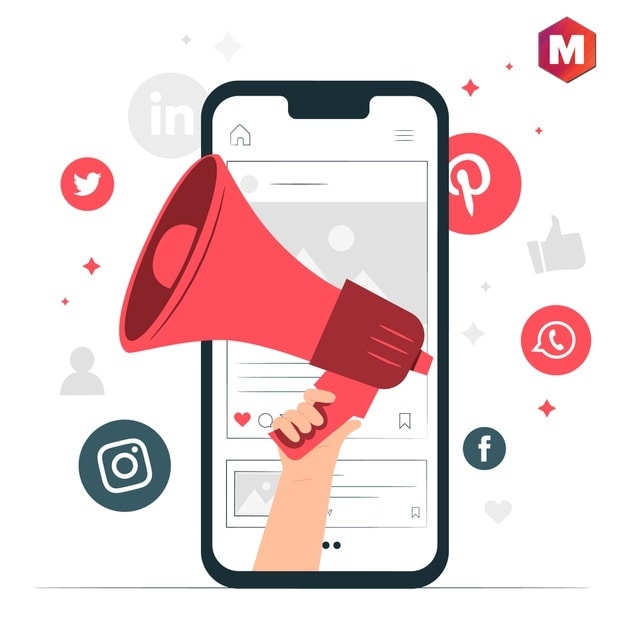 Social media plays a critical role in bringing up online marketing. In today's age, the whole internet is driven by people browsing social media sites.
Seeing the extreme involvement of people on social media, businesses have started marketing their products or services through it. Social media provides these brands with the right engagement they need and exposes people to these brands' marketing efforts.
To increase marketing, brands also ask several influencers to promote their products so that it helps them to attract new people to their website. Different social media platforms that play a crucial role in optimized Social Media Marketing & Advertising are Facebook, Instagram, Twitter, LinkedIn, YouTube, Snapchat, etc.
5. Pay-per-click Advertising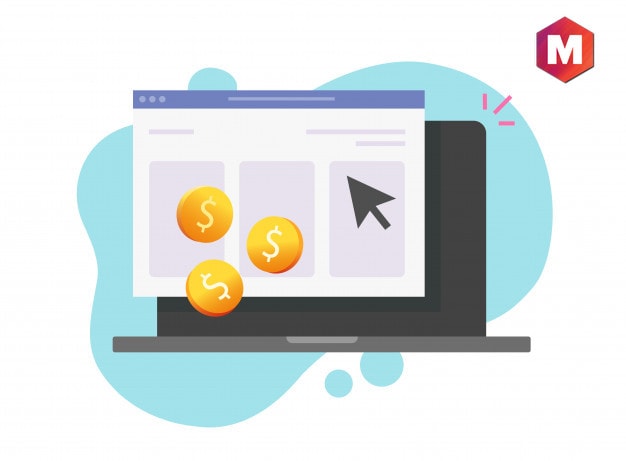 PPC is a model for online or digital marketing where the advertisers pay a certain amount of fee every time their ads are clicked.
In other words, it is a simple way to buy visitors who are potential customers, to the brand's website. One of the most popular forms of PPC is Search engine advertising.
Google AdWords in PPC
It is an advertising platform owned by Google. In this application, the advertisers bid to display their advertisements, product listings, services, web or video users.
It displays the ads on the search engines results and non-search websites. It is an important component of online marketing as these advertisements help in diverting the audience to the website.
6. Affiliate Marketing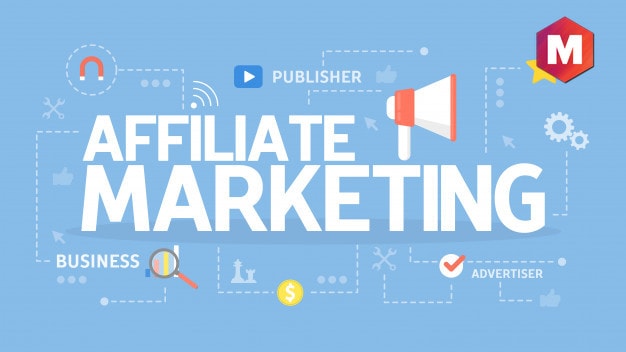 Affiliate marketing, also known as performance-based marketing, is a kind of marketing where your performance can be evaluated through specific intervals, or a particular goal that has to be achieved within time.
The internet is filled with opportunities for online businesses, and one of these opportunities is 'affiliate marketing'. If one is a successful marketer and has built a good following of the people or the customers, affiliate marketing fits just right for them.
You cannot expect a fast result in any marketing. If you are not properly monitoring and strategizing your goals, you will not get the desired results. Your job does not end by only organizing your approach. You need to monitor your affiliate links regularly and analyze the performance.
7. Email Marketing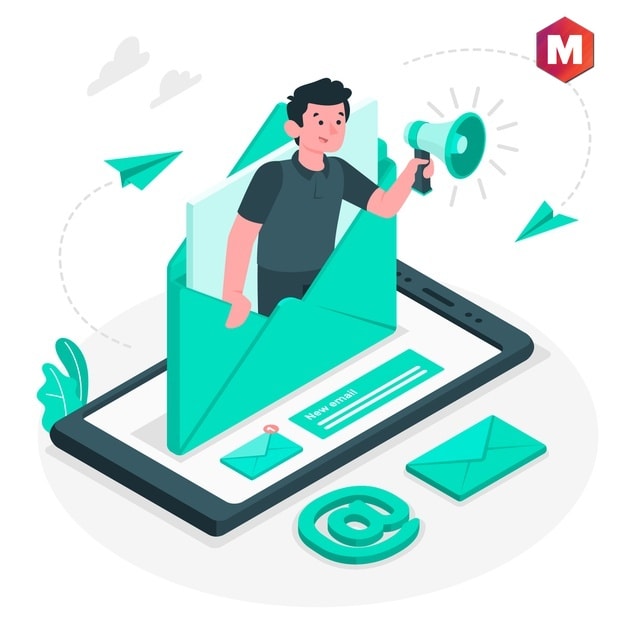 Email marketing too plays a critical role in online marketing and increasing the business. Email marketing is an act where the brand or the company sends commercial messages to a group of people using email services.
In the broadest sense, any mail sent to current or potential buyers or customers is considered to be email marketing. The companies usually send advertisements, solicit sales, request business, product information, etc.
The purpose of email marketing is to boost the conversation between the company and the buyers or customers that further increases the brand/company's revenue.
8. Inbound Marketing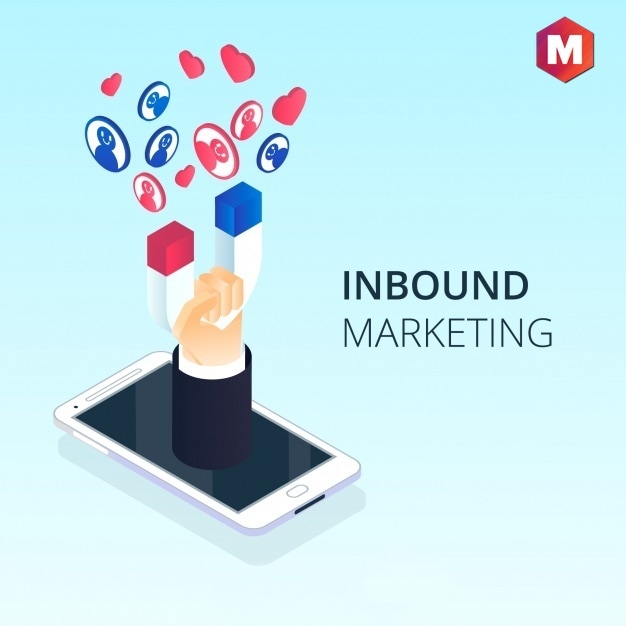 It is a compilation of content marketing, social media marketing, and search engine optimization. When a brand or a company uses all these tactics to attract customers to the product or the company's services, it refers to inbound marketing.
As all of these components are into one, it helps in the organization's good growth and helps in forming good connections. It also helps in solving the problems related to the product or customers very easily.
9. Conversion Rate Optimization (CRO)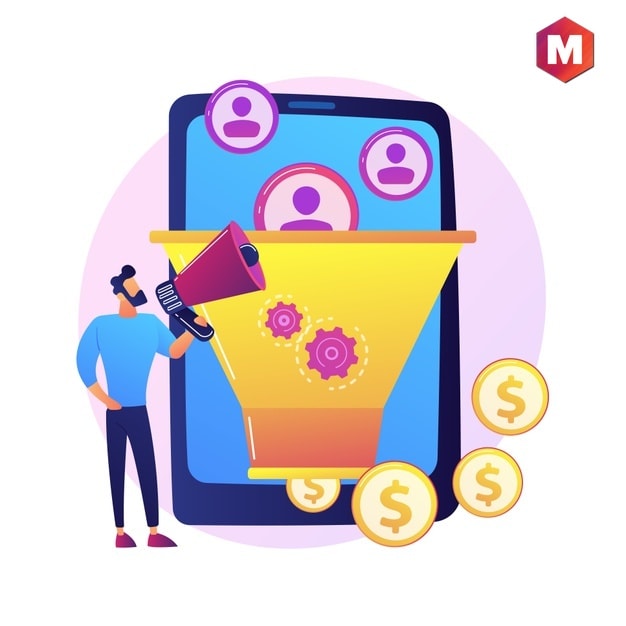 also called CRO, is a process of increasing the percentage of the visitors or the buyers to the website that seems to be potential customers.
Conversion rate Optimization is very important for online marketing because it allows the company to lower the customer acquisition cost by increasing value from the website's visitors.
If the company optimizes the conversion rate, it increases the revenue according to every visitor, grows the business, and attracts more of them.
10. Growth Hacking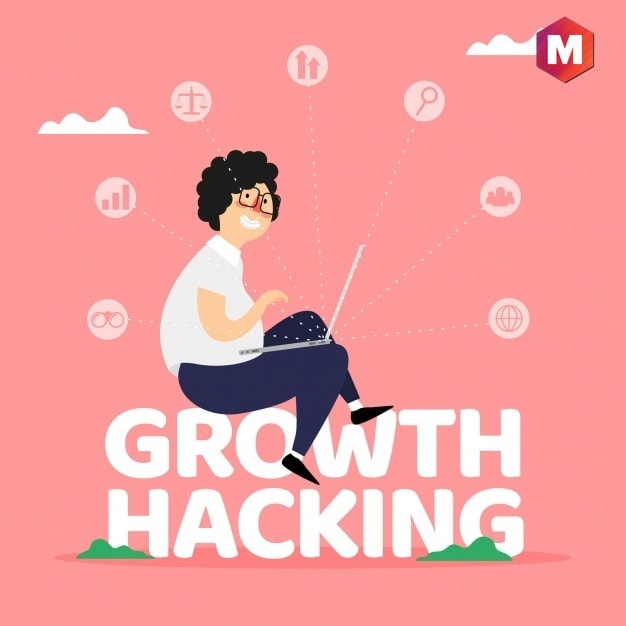 This is a component that solely focuses on the growth of the business. It is a new field and has many methods to grow the business and attract customers.
Social media is one of the best growth hackers that companies use to increase their growth and reach out to a larger audience.
Now, after knowing about all the key components of a successful digital marketing campaign, it is important to know how to gain Google's trust, as it is the most significant factor behind the better ranking of online marketing campaigns. So, let us understand this as well.
Here is a video by Marketing91 on Online Marketing.
How to gain Google's trust for online marketing?
Before you start, you need to understand how Google evaluates your website.
There are around 200 factors, or more, on which Google evaluates and ranks the company's websites. All of these factors are built to aim towards one particular goal, and that is to provide the users with a good and better experience.
This one goal is a vast one and comprises smaller things, but a company's aim should be clear and have the right focus to achieve every chance of success.
Companies should always know how to build the brand. It is all about achieving a better ranking in SEO for getting more exposure, good revenue, and attracting customers.
The indexed age or the site age, authority, and the content of your website should be on point as it carries the trust that you need from Google.
1. Indexed Age
This refers to the process where the search engine ads content related to the web to the index. This is done by 'crawling' the webpages for metadata, keywords, and signals that tell the search engine were to rank the content of the website.
It takes around four days to 4 weeks for a website to get indexed by google. To get it sooner, you need to have good content for Google to trust your website. There are two factors where the age of your website depends
The time when Google found the website
The time between Google finding your website and the present time
2. Authority
if the company or the brand's website tends to link with other websites, especially those who have a good brand authority, helps in gaining the trust of Google.
Therefore, the company needs to make the domain information trustworthy. Authority is an important factor to gain the trust of Google.
3. Content
The content that your website has, holds the maximum possibility of Google's trust on your website. The information provided by the company makes your domain more effective and tends to attract people as well as making Google trust the website.
There are many websites whose content is not approved by Google, and the ranking of that particular website goes down. This is because some websites tend to duplicate the content, and doing this can make Google put a penalty on the website and vanish its visibility.
Therefore, the content should be trustworthy.
Here are a few things you need to remember while mentioning the content on your website –
a. Register the domain for a long period
This helps in Google trusting your website. It indicates to Google that the website is in the game for a long period, and the company's website is here to stay.
b. Make the information public
This tells Google that there is nothing for the website to hide, and the website is legitimate and not spam. This will let Google trust the information and let the website get a good ranking on the search engine.
c. Always remember to add the contact information to your website
This gives Google an assurance about how the website is ready to serve the public, and this will further let you gain the trust of Google, in return, providing a good ranking that will further help in attracting potential customers.
Conclusion!
The highly dynamic and ever-changing online marketing has become inevitable for the survival and success of contemporary business models.
Knowing the right strategies of digital marketing will help you optimize your online presence in a conversion-driven manner. You can also enroll in Digital Marketing Courses to learn and master the latest Digital Marketing Trends and practices.
In case you want to ask M91 experts about the right digital marketing strategies for your business, feel free to share your queries in the comments below.
Liked this post? Check out the complete series on Digital Marketing