The Amazon sales rank is a number which is given to an item on the basis of its popularity in a certain category. Amazon sales rank also referred to as Amazon bestseller ranking (BSR) or Best Seller List (BSL). This number shows how well a certain product is selling comparatively to other similar products in the same category. For example, if a product has #1 rank that means it is the most purchased product in that category.
In this way, a seller can know how well products other than his own are selling on Amazon. For instance, if the ranking of your product is 10 on Amazon that means there are 9 other products which are doing better business than your own product in the same category. However, while calculating your sales rank only products in the same category should be taken into consideration. Hence, for each category of products, there will be a product with the #1 rank.
One product on Amazon can have more than one sales ranking. For example, a product can have rank #352 in electronics main category and rank #50 in Mobile accessories subcategory.
Calculation of Amazon's sales rank
It has always been a mystery that how Amazon calculate sales rank because Amazon itself has never revealed its method to calculate Amazon's sales rank and people have been given various theories about how to calculate Amazon's sales rank. However, it is apparent that only sales volume effects the sales ranking of a product and other figures like retail price and reviews have nothing to do with Amazon's sales ranking. But which time frame is taken into consideration for calculating sales volume is unclear?
There are theories on the internet which say the sales of last 12 hours are taken into consideration to calculate Amazon's sales rank and there are other theories which say that total sale of a product in last 24 hours are taken into consideration to calculate sales rank. According to our us, sales volume of quite a larger time frame is taken into consideration to calculate the Amazon's sales rank of a product, because if Sales rank is calculated on the basis of sales of last 24 or 12 hours then the products which aren't sold in that time duration must have same Amazon's sales rank.
But this doesn't happen on Amazon. If a particular product doesn't get sold than its ranking falls steadily over the course of several weeks, which proves that Amazon takes quite long history into consideration to calculate Amazon's sales ranking or Amazon's best sellers ranking. However, we can't say clearly how much weight (influence of sales on the best sellers rank calculation) is given to the old purchases while calculating Amazon's sales ranking. On the basis of this assumption, we can say that new purchases have more weight than the old purchases of a product.
Hence, we can say that a purchase made 1 week ago has less worth than a purchase made a few minutes ago. Let us understand this by taking an example. Product X was sold at the beginning of the week, and the same number units of products Y were sold at the end of the week. In this case, product Y has better Amazon's sales ranking than product X, because in case of product X sales were more recent.
After calculating the sales rank of products of the same category. A list is prepared by adding all sort of products of a category in descending order. The position of a product in the best seller list is kept as per their sales rank.
Fluctuations in Amazon's sales ranking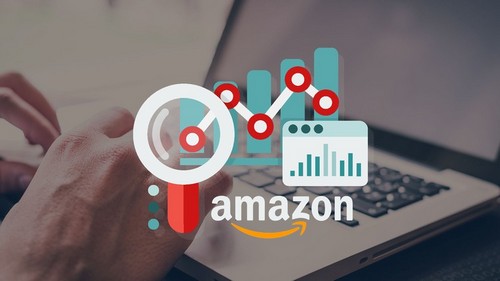 However, there is no understandable explanation for the large changes in the sales rank of Amazon's products from one day to another. One should also know that Amazon's sales rank is not updated in real time. Usually, the update in Amazon's top 10,000 of a category takes place on an hourly basis and the ranks of products in the range 10,000 to 100,000 is re-calculated on a daily basis.
The rank of products over 100,000 range is calculated every month. Therefore, it is understandable that one or two recent sales of your product will not show the immediate improvement in the sales rank of the product in the category pertinent to your product.
One sale of your product can significantly influence the best sellers ranking (BSR). You must have seen seller wondering on how their product listing changed from 100,000 to 10,000 in one day. For products with ranking 100,000+ being sold every few days, then only one sale can make a drastic improvement in the ranking of the product and if the product doesn't get sold in ensuing days then fall in the ranking can be observed.
Why Amazon's sales rank is important and how it can be used?
Amazon's sales ranking can be used for various purposes and it is not only important for Amazon's sellers only.
Read article ahead to learn more about it.
1) Research of products with high demand
A best seller ranking can help you to identify new products in the line of goods which has less risk of loss on investment. If you want to select a new product that can have high sales on Amazon then one thing that will strike your mind is whether the product will create enough demand on Amazon. With the help Amazon's sales rank, one can find about the demand for a product on Amazon.
If a product has better sales rank that means it is getting more sales on Amazon. Mostly, new sellers look for products whose sales rank is lower than 5000.
2) Competitors Benchmarking
Amazon sellers can take the benefit of Amazon's sales rank and gather important information. Competitors monitoring and comparison with the toughest competitors can be done with the help of Amazon's sellers rank. If you observe that product similar to your products have a better ranking than you can improve your product to enhance its sales. Therefore, Amazon's seller keeps track of best sellers ranking to have knowledge about how their own and competitors' products are working to optimize Amazon's listing.
Followings are the few tricks that you can use to enhance your sales of the product on Amazon.
I) Use Amazon SEO to improve keyword ranking.
ii) Use solid keywords research to enhance the visibility of your product.
iii) Keep track of your PPC campaign and optimize it on a regular basis to enhance sales.
Liked this post? Check out the complete series on E-Commerce