Before you start creating or even start planning your website, you have to identify why you are making that website and what is the purpose of a website. Purpose of a website can be different for everyone. Some businesses have a website to increase their business, reach their customers and target audience, establish themselves in the online space and ultimately increase their revenues.
Similarly, bloggers start websites as blogs in which they share useful information with their readers. Some do it because of their passion while some do it just to earn some money. If you have just started your startup then your purpose with your website will to get yourself and your startup some online visibility, get some customers and market your product in your industry.
Some people just use websites to build their audience, to collect leads and generate sales while some use it for non-profit purposes. So, with a website, there are tons of possibilities and anyone can use their website to fulfill any of their purposes.
Now, a website is one of the most powerful tools for communication if used effectively. Websites are not limited in any way and making a website is a necessary step nowadays for the growth of any business or person. And the website can be the biggest asset for anybody who knows how to use it to define your purpose before starting any website.
How to identify the purpose of a website?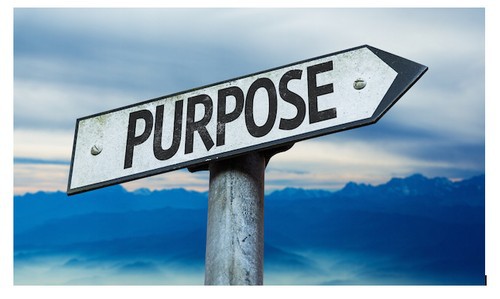 The first step will be to know the objective with your website. What are you going to create? A professional website or a blog or an eCommerce store or what? Or you just want to share your knowledge and passion with others and earn some passive income in return (blogging). All this must be decided by you even before you choose a domain for your website. Without any particular purpose, you will waste your time and it will be of no use either to you or to others.
Examples of different types of websites is mentioned below. This will help you determine the purpose of a website. Ask yourself, "What type of website do you want and what will be the purpose of your website"
1) Information website
Sites like Wikipedia, WebMD and others are information based websites. The purpose of the websites in these cases is to provide a lot of information to the reader. WebMD focuses on medical issues. Wikipedia focuses on many different categories. Ehow focuses on "How to do something". The basic purpose of these websites is to pass on information.
2) Professional websites
A plumber, carpenter, electrician, store owner, art collector can all have their own professional websites.  They are kind of Information websites themselves but are smaller business based.
The purpose of a website in these cases is to pass on basic information of the business to the customer. Lets suppose you hear about an interior designer in town through a friend. But the friend does not have the address or contact number of the interior designer. You can simply go to google, type the name and location and this website comes up. This website gives all information of who the interior designer is, his contact and location, his clients as well as services he provides. Basically, an information website gives basic information about the company.
3) Interactive websites (Forums, Blogs)
I really admire the bloggers and readers found on passion based websites like the ones dedicated to cars, laptops, smartphones or others. In such websites, the writer generally writes with passion about even the smallest aspects of the product or service being discussed. Example – Gamespot is one of the leading websites about PC games and all other games and we see many reviews being published regularly as well as people giving their feedback. Similarly, Rotten tomatoes is a website which talks about movies and takes feedback from the crowd as well.
4) Blogging website
Marketing91 is itself a blog. A blog is generally run by a very small group of people and involves daily publishing or continous publishing on a focused topic. There are huge blogs being run on wordpress such as "makeuseof" or other technical blogs. Such blogs can be built on a very small subject or for a combination of categories. These blogs are like information websites but in this case, the information can become dated. Blogs are like journals – The content is time based. Websites are like Textbooks – content is generally evergreen.
5) E-commerce website
Many small businessmen have lately realized that they can do a lot of business by shifting their stores online instead of keeping it just offline. As a result, besides the big players, 1000's of businesses have started their own E-commerce stores. Ecommerce websites are booming and the purpose of an E-commerce website is to sell the products to customers via the website itself.
6) Lead generation website
There are many single page or focused websites which have the sole purpose of lead generations. An authors website has the sole purpose of promoting a single book and collecting emails of people who might be interested in it. Similarly, there are lead generation websites made for insurance, loans or banking and finance products so that the leads are captured by the websites and the data is sold to banks and corporates who can use the data to pitch new customers in need of products.
7) Teaching websites
Websites like Khan Academy, Udemy have the sole purpose of teaching their students various courses through online means. These websites have a combination of videos and text which can help students learn a course in the comfort of their home or office.
8) Social Media Sites
The purpose of social media sites is to make it easy for everyone to connect with friends, family members, co-workers and sometimes even with strangers. Social media sites now are used for both commercial and personal use. FaceBook is the biggest example in this category. The purpose of FaceBook is to connect everyone with their knowns, but they also have a goal to earn money while doing the same.
If you will know why you have created your website and what is the purpose of it… you can easily build your reputation in both online and offline areas. As once you are clear about the purpose of your website, you can easily explain it to others and make them understand.
And if you are still struggling in finding the purpose of a website, start with thinking of a problem you can solve and then take the next step of fixing that problem with the help of a website. You will have to define your website purpose according to your target audience and potential customers. Even if you are not aiming for generating money, you will still have to get readers to visit your website as, without visitors, a website is of no use to anyone.
Website Objectives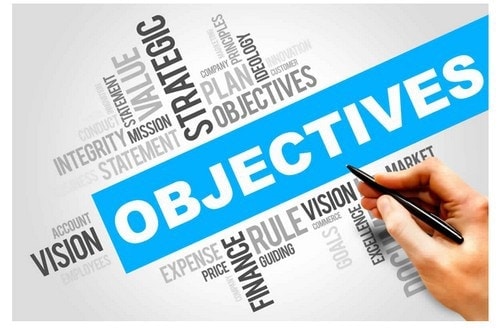 When you start any website, you will have to decide what you want to achieve with it. Clear objectives will help you in staying focused in the long term also and it will also help you in differentiating your website from other similar sites. Specific, measurable and actionable goals are necessary to make any website successful.
The purpose of a website and the websites objectives can also be one of the following
Generating Website traffic: Now this is something which is very important for every site as without traffic there is no use of even having a website in the first place. But some websites need a lot of traffic to be operational while some don't need a lot of traffic such as gaming or entertainment or news websites relies on very high traffic while service based or business based websites can manage even with very less targeted traffic.
Getting more Sales: This objective will be based on the type of website. For eCommerce or online stores, sales are necessary to run the business. Some websites just convert visitors into leads and then those leads into sales.
Brand building: Nowadays building a brand is a requirement for long-term as only then you can establish yourself in any industry. Building a brand also helps in acquiring new customers and making existing customers loyal. You will have to make sure that your visitors are having a good time on your website
Selling products: With an E-commerce website, you will be able to sell more products with a lot of convenience to the customer.
Always set realistic objectives and don't spend your resources on unnecessary things. Make sure to measure your success also as only then you will know the results of all your hard work and that will also motivate you in long term.
So that is how the whole purpose and the objective thing works.
Liked this post? Check out the complete series on Digital Marketing