Google AdSense is one of the most popular ad network available for website owners and bloggers to monetize their content and earn good money. AdSense offers the best and often the best payout to publishers as compared to other ad networks.
Due to its popularity, both publishers and advertisers trust AdSense and almost 2 million people are now a part of AdSense. It also offers a high CTR (click-through-rate) for web pages.
AdSense also attracts many scammers and a lot of bloggers have tried to play and cheat with AdSense in the past. That is why AdSense has some very strict rules and it is not that easy to get AdSense approval nowadays.
But we all know that nothing is impossible and if you follow some basic guidelines by AdSense, you can get the approval easily. Also, I have applied for it many times in the past and AdSense have rejected my application many times but I have learned one thing, if your website/blog follow some basic things (which I have shared below) then it is not that difficult to get the approval.
I have shared one trick also that you can use if AdSense is rejecting your application and you don't know what to do. But keep in mind that there is no way you can cheat AdSense. You just have to be patient.
Get your blog ready before applying for AdSense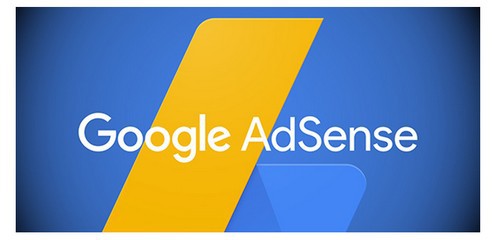 AdSense usually take one to three days to approve an application and if you haven't received any reply from the AdSense team within three days then it's very unlikely to get the approval. To get the approval easily, you just have to make sure that your blog is in accordance with the requirements and guidelines set up by the AdSense.
Let's now see some things which can get your AdSense approval easily in the first attempt.
1) High-Quality Content :
The most important thing to get Google Adsense approval is to have original and quality content. Don't ignore this as this is the biggest reason why most of the AdSense applications are rejected.
Google wants high-quality content so that they can provide the best user experience to their visitors and that's why the quality of content plays a very important role. Try to keep the posts longer than 600 words and format them properly. And don't even try to copy even a single paragraph from anywhere as Google keeps a record of every website and they can easily find out if your content is copied or original.
2) Have a good number of posts :
Now, there is no definite answer to this question, "What is the minimum number of posts one should have before applying for AdSense?" but to be on the safer side, you should have at least 10 high-quality posts.
Now, I have received the AdSense approval with just one post (I have shared the trick also in this article) but there are blogs with 100+ posts and AdSense is still rejecting them. So that is why having high-quality and original content is always recommended.
3) Setup some necessary pages :
Now many new bloggers skip this step and then they think, why their AdSense application was not approved! Some pages like About Us page, Privacy policy, Contact, Terms of service pages are must before applying for AdSense.
It is a requirement by AdSense and this shows that you are legit and you are following all the rules and guidelines of AdSense.
For the privacy policy and terms of service page, you can either write by yourself using any free template (which are available online) or you can use any free online privacy policy generator. For the about page, simply describe what your blog is all about. Don't use any online template for this. AdSense team manually reviews all applications so good about page will make them trust you.
Now, for the contact us page, you can either just put up your email for your readers to contact you or you can embed a simple contact form. Also, include your social media handles as your visitors can contact you through Facebook or Twitter also.
4) Proper and clean Navigation :
This is also very important as without proper navigation, your users will not be able to completely and easily navigate your site and as Google crawls every site based on the navigation, it will also have some problems. That is why AdSense have this in their guidelines and they want proper navigation in every site. Focus on your blog user experience.
5) Domain age :
Now it is mentioned that in some countries, like in India and China, the website must be at least six months old before applying for AdSense. This is the official statement:
In some locations, including China and India, we require publishers to have owned their sites for 6 months. We've taken this step to ensure the quality of our advertising network and protect the interests of our advertisers and existing publishers.
But this is not fixed and if you have followed all the other things, then you can get the approval even with only one-month-old domain.
6) Original or Stock Images :
Some bloggers do the mistake of using the copyrighted images in their blog posts. Copyrighted images must not be used and this can also result in your application rejection. Use only stock images or copyright/royalty free images. You can get stock images from sites like Pixabay, Unsplash, Pexels
And if you think stock images are not a good fit for your blog then use Canva or any other image editor and edit the images so that you can own your images or hire a graphic designer for this. Just don't make the mistake of taking images from Google search and using them directly in your blog posts.
7) Have a good design of your blog :
When you visit any website, what do you notice first, content or it's overall design? It's blog design, always.
The design of your blog will be the face of your content and it will impact your online presence in either a positive way or a negative way. So try to keep your blog design clean and professional. Use simple colors, nice logo, readable fonts, proper navigation and optimize its speed properly.
If you are on WordPress, use any premium theme as free themes do not provide all the functionalities and don't put too many widgets/ads in your sidebar. Google is focusing a lot on the user experience now so it's better to keep the design of your blog user-friendly. If you don't know how to design properly, then hire any freelancer/agency to do it for you.
8) Top Level Domains :
Apply only with your root domain like example.com and not with any of your subdomain like blog.example.com. Though, if you have your blog hosted on Blogger, then you can apply with the subdomain also, but this is applicable only with Blogger and not with any other subdomains.
Domains are very cheap now and you can get any .com domain in just $2 for the first year from GoDaddy or other domain registrars. So own your domain before applying.
Now, these are the main points which must be followed to get AdSense approval fast and in the first attempt. With these, make sure you are not using any other ad network while applying for AdSense. AdSense allows you to use other ad networks and monetization methods while using AdSense, but it's better to remove other ads before applying. You can put them back once you get the approval.
Also, while AdSense allows you to monetize your content even if your content is based on a not very popular niche, they do not approve content related to pornography, adult materials, pirated/copied content, hacking tutorials and other illegal content.
And if by chance, your application gets rejected then don't re-apply too often. Give it some time and make the necessary changes properly before re-applying for AdSense.
Some things which can get your AdSense application rejected
Here are some of the most common things which results in the rejection of AdSense application:
1) Bad quality content :
If your blog is not providing any value to the visitors then there is no way that your application will be accepted. Copied content and/or low-quality/poorly-written content will surely get your application rejected. And if you have like 600 or 800 words articles, then have at least 10-20 articles before applying for AdSense.
2) No About, Contact or Privacy Policy page :
These pages are a must before applying for AdSense and these make a blog looks professional. Make sure to provide a link to these articles from either in the top navigation or in the footer. These should be visible to the users. Privacy policy page is very important for AdSense.
3) Bad navigation :
Now, this looks very simple but most bloggers skip this step and their application gets rejected. Navigation is very important for both users and for search engines. Include all your main categories, pages and everything in your navigation. And don't make it too complicated.
4) Bad design of the blog :
Poorly designed blogs are very easily rejected as they result in bad user experience. Have a good and neat design in place before applying for AdSense.
Now, let's see what you can do if your AdSense application is rejected multiple times.
Trick to get AdSense approval even if your application is rejected multiple times
But don't lose hope. If you have tried multiple times and your AdSense application is not getting approved, then you can try my trick and most probably, my trick can get you approval very fast.
Note: There are AdSense accounts available for sale also. But don't buy any AdSense account from anywhere. This is not legal and can get your account permanently suspended.
Now, this trick requires some extra work but if you really want to have AdSense, then this method is worth the efforts.
What you have to do is, build a very professional looking website and post one very high-quality in-depth article on that website and then apply for AdSense approval. AdSense teams trust company websites and to get approval for them is not very difficult.
Just buy any domain, install a premium theme and look for themes with demos. Most of the themes now come with pre-built demos which you can install in just one click. Just install any of the demos and give it a professional look. Follow all the above-mentioned points and after that publish one or two very high-quality blog posts. Now, I posted just one post of more than 7,000 words but you can try with 3,000 words post also.
And remember to replace all the dummy text which comes with the demo to text which looks legit. If you don't have time to do all this, then just hire anybody from Fiverr to get a site developed and you can get the article too from Fiverr.
This method is not very complicated as compared to other methods available to get AdSense approval and it's better to apply for AdSense from legal ways than to buy an account from someone else. Remember to make all the basic pages as well and don't try to skip any step.
This has worked for me and for some other people with which I have shared this trick. So that is why I am sharing this with you all as well.
Conclusion
Getting AdSense approval is not that hard and if you will correctly follow all the above-mentioned tips, you will surely get the AdSense approval in your first attempt. Blogs having high-quality content, original images, proper optimization with a proper design, get the approval very fast.
Also, before applying, read all the guidelines of AdSense, so you can work on them easily. And even if you don't get AdSense approval, there are many other ways available also to make money using your blog without AdSense.
Liked this post? Check out the complete series on Blogging