Deciding on a targeting strategy is the next step in carrying out segmentation. Where segmentation segments the complete market, targeting only observes the individual segment. Targeting then makes plans to get customers within that segment. In essence, targeting is a subset of segmentation.
A basic example of a targeting strategy is when a company segments a market based on demography. For example – Giny and Johnny want a demographic audience of kids and mothers. The targeting strategy will then target moms and kids who can afford Giny and Johnny brands and areas where the presence of residential families is higher. So within the demographic segment, targeting is doing its own job and clearing the distractions for the marketer.
What is a Targeting Strategy?
A targeting strategy is a strategic marketing approach where a business identifies potential customers within a specific market segment and orchestrates its marketing efforts toward them. This strategy involves analyzing each segment's attractiveness and potential profitability and then focusing resources on the most promising segment.
It aims to reach consumers who are most likely to buy the product or service, thus saving marketing costs and enhancing business efficiency. As a niche marketing strategy, targeting involves reducing the broad market into smaller segments and then designing marketing plans that meet the needs of each segment.
Importance of Targeting Strategy
Targeting strategies can be broadly divided into three types: undifferentiated marketing, differentiated marketing, and concentrated marketing. Each strategy has its unique approach and is used based on the marketer's objectives and the nature of the target market. Some of the key reasons behind the importance of targeting strategies are:
Cost Effectiveness: Targeting strategies are more cost-effective as they focus on specific consumers and offer better targeting of the message.
Increased Customer Loyalty: By targeting a specific group of customers, companies can create a better customer experience leading to higher brand loyalty.
Increased Market Share: By focusing their efforts on attractive market segments, businesses can increase their market share in the targeted segment.
Increased Profitability: A well-executed targeting strategy can lead to increased profits as businesses are able to focus on a segment where they can reach higher margins.
How to Implement a Targeting Strategy
So how do we implement the targeting strategy and what are the prerequisites for it?
1) The target market must be valuable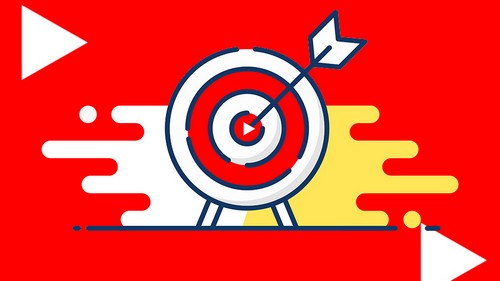 Value is a massive term and hence any market that is segmented carries a massive value. But from within the segmented market, we have to find out the most valuable targets.
In the above example of Giny and Johnny, a showroom will probably be established in an area that has a lot of residential colonies. This showroom will add value because of the number of walk-ins expected in it.
2) Customer preference decides the targeting strategy
This same point can be explained when you try to establish a hotel. You want to establish a premium hotel in the city of your choice. But within that city, which area do you target? If it's a premium hotel, then you have to target the area which is the most premium.
Your decisions will be made on the preference of customers. So you need to make a targeting strategy that includes customer preference and is based on it.
3) Lifetime value
How long is the product going to be associated with the customer? In the case of automobiles, the product might be with the customer for a year or even a decade. That's how long you are going to be associated with a customer and that's the customer lifetime value.
So in such a case, there might be customers who are active customers of competition or dormant customers within our reach. Even these customers can be targeted. For example – customers who don't need automobiles, our customers who are using competition products. These are our target markets too.
4) Gap analysis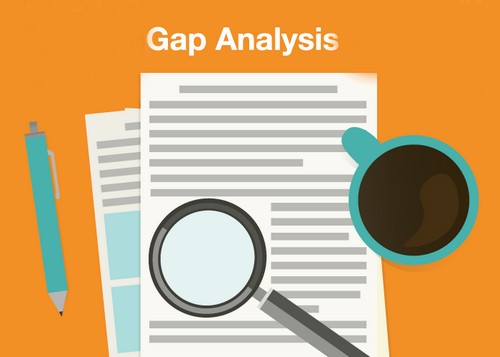 In gap analysis, you try to find out gaps in the current market scenario and you then implement plans and strategies to acquire customers who fall within that gap. For example – there is hardly anyone using environment-friendly automobiles nowadays. So looking at that segment, I launched a targeting strategy that targets people who are environment-friendly and can become my customers.
For this, my targeting strategy needs to include events and exhibitions on the topic of going green where most of my target customers will be. So to make a targeting strategy, you need good market information so that you can conduct your own gap analysis.
Further to the above steps, there are 3 more ways to further refine the target market strategy. You can divide the segment on the basis of three different types of targeting strategies.
Types of Targeting Strategy
Concentrated target marketing – A very well-defined population in a micro niche can be defined as a concentrated target market.
Undifferentiated target marketing – Mass marketing, used by most B2C companies, can also be called undifferentiated target marketing
Differentiated target marketing – When you use positioning and differentiate your product from the competition, it can be called a differentiated marketing strategy.
All the above links are different types of market targeting strategies and they give complete information on how a company can carry out the task of targeting their customers.
Overall, within a segment, your target market might change from time to time. Your segment may be geographical, but your current target market might be only graded A cities. Thus your targeting strategy covers only those areas.
In a matter of two years, you might expand to grade b cities as well. Now your targeting strategy has changed as per the needs of the organization. Having a flexible targeting strategy helps the company enormously to keep acquiring customers.
Advantages of Targeting Strategies
By using targeted marketing strategies, you can divide an entire market into different segments and get the following advantages:
Enhanced customer retention
Efficient use of resources
Greater return on investment
Effective and relevant communication
Higher competitive advantage
Disadvantages
Some of the cons of targeting strategies are:
Risk of over-specialization
Increased marketing costs
Difficulty in reaching a larger market
Potential alienation of other segments
Limitations on business growth
FAQs
1) What are the popular targeting strategies?
4 types of targeting strategies you can use are:
Mass marketing, also known as undifferentiated marketing, is a strategy that treats the market as a homogeneous group, delivering the same marketing message to everyone and aiming for a wide reach.
Segmented marketing or differentiated marketing, on the other hand, acknowledges the differences within the market, categorizes them into distinct segments, and delivers customized marketing messages to each one.
Concentrated marketing, frequently referred to as niche marketing, targets a specific, well-defined segment of the market with a specific product or service offering, focusing all marketing efforts on satisfying that segment's needs.
Micromarketing takes marketing personalization to the extreme, tailoring products, services, and marketing messages to suit the needs and preferences of individual customers or very small geographic areas.
2) Why brands should use a targeting strategy?
Targeting strategies allow brands to reach out to the right customers or segments of customers. Through market segmentation, companies can identify their target market and create a tailored message that resonates with them. This will help improve customer retention rates, increase ROI on marketing campaigns, and provide a competitive advantage over other brands in the marketplace.
Liked this post? Check out the complete series on Targeting