What is lead generation?
For running a successful business, it is essential to incorporate the strategy that can widen the reach, meet the prospects, connect with them to convince and convert for the favorable outcomes. The process of expanding the scope and meeting with prospects or potential customers is understood as lead generation.
So, all in all, lead generation is the process of finding prospects or potential customers that are likely to become your future customers or buyers. In this post, we will be diving deep into the world of Lead Generation and understand how you can generate leads for your business.
Let me first introduce you to the world of Lead Generation
Introduction to Lead Generation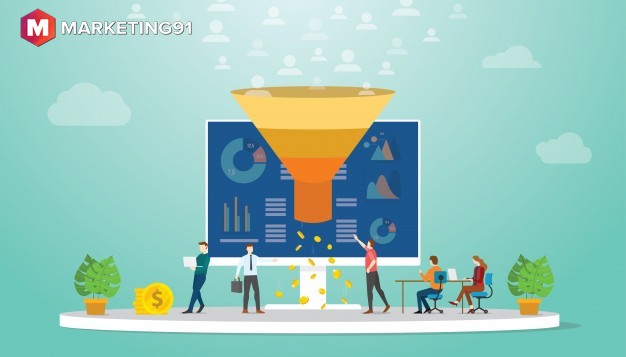 In recent years, marketing has gained tremendous momentum.
Every organization, every company has specific traditional as well as digital marketing strategies to widen the reach and connect with more and more numbers of audiences.
Such strategies have various aspects involved to help attract a wider audience. Digital marketing is the process of marketing your product through the use of the internet. In the same manner, offline tactics also enable you to target a specific type of audience and convert them into leads.
These leads create a sales pipeline, incurring revenue, and profit for the company.
One of the most critical aspects of marketing is lead generation.
Lead generation is the process of creating attention towards your company's product or service. This attention can then be converted into sales.
Lead generation isn't a piece of cake. It includes a variety of factors to think about, including target audience, budget, marketing techniques, etc. This article aims to provide shed light on all the key traits of Lead Generation.
Concept of Lead Generation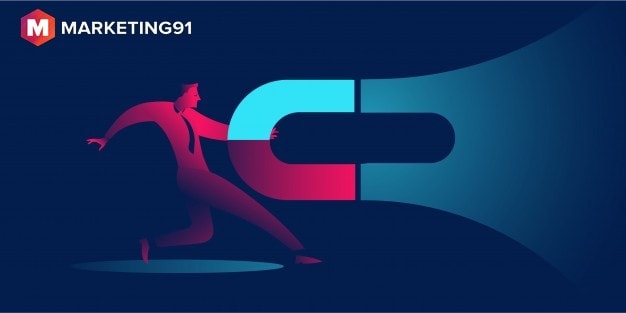 As mentioned above, lead generation is an essential aspect of marketing.
In simple words, a lead is a person who has an interest in your product or service. This interest plays a vital role in creating a sales pipeline. Usually, a company establishes a lead after establishing proper communication with the client.
A company needs to provide information such as the nature of the product, its use, bonuses, offers, etc. to the lead. Most of the leads get converted to sales due to this method.
Due to advancements in the field of technology, the buying process has changed. It is no longer restricted to the conventional method of selling. Moreover, there are a lot many competitors for a particular type of product or service.
Hence, it is essential to make your presence felt.
Lead generation is the process that not only brings in sales; it also enhances the popularity of a company.
A lead generation policy depends on the type of company, type of product marketed, etc.
It also depends on the budget and the kind of audience that you are looking to target. The main aim here is to devise a lead generation policy that works best for your company.
Types of Lead Generation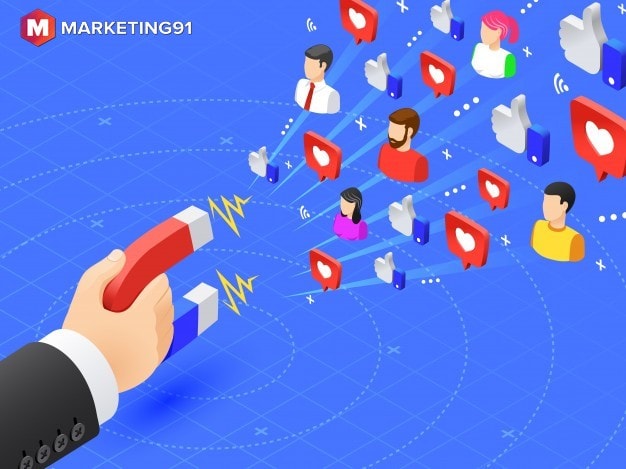 Lead generation encompasses two channels of approach. Both these channels are meant to generate leads for your company.
But specific essential differences are necessary to keep in mind. The decision between these two approaches will decide the backbone of your lead generation policy.
1) Outbound Lead Generation 
The outbound lead generation channel is a more personal and proactive approach.
The first step involves choosing a lead by buying a list of leads. The company then contacts those leads directly or buying sending them emails. To target a wider audience, a company makes use of media such as television, radio, billboards, etc.
Outbound lead generation is all about your decided budget and the maximum amount of marketing that you can do. In this method, a lead gets interrupted rather than created. Communications is a one-way street, and the main aim is to develop leads through extensive marketing.
In this approach, the company holds the authority to decide how to market its services and products. Usually, the methods of marketing include emails, direct calls, billboards, conferences, etc.
Some of the critical highlights of outbound lead generation are-
It Interrupts leads
In outbound lead generation communication is one-way
The primary motive of outbound lead generation is to sell, and the marketing intent is explicit
In this, the budget is the main factor
In outbound, businesses decide when and how to engage with targets
Channels of engagement in outbound lead generation include cold calls, print media, direct mails, billboards and conferences
Outbound lead generation is generic and targeted at the masses
2) Inbound Lead Generation 
Inbound lead generation has recently gained momentum owing to technological advancement. Previously, companies believed in a proactive approach.
But now, blogs, online content, social media platforms, etc. have come to the forefront of lead generation. In inbound lead generation, you can create a blog, a website, or use various SEO (Search Engine Optimization) techniques to boost your product sales.
The main aim here is to include relevant keywords in your content and make it more interesting to read. These days, it is all about what sets you apart from the rest. By delivering authentic and exciting online content, you are attracting a wider audience towards yourself.
In this technique, companies focus more on creating more awareness about the product rather than on the budget. The methods to market a product are usually restricted to the online domain. This domain includes social media platforms, videography, blogs, websites, etc.
Key highlights of Inbound Lead Generation are-
Attracts leads
Communication is two-way
The primary motive is to educate; the marketing intent is subtle
Content is king
The audience decides when and how to engage with the business
Efforts are concentrated around the digital domain; content extends across text, images, video, and audio
Personalised for specific audience segments/demographics
Types of Leads for Lead Generation Marketing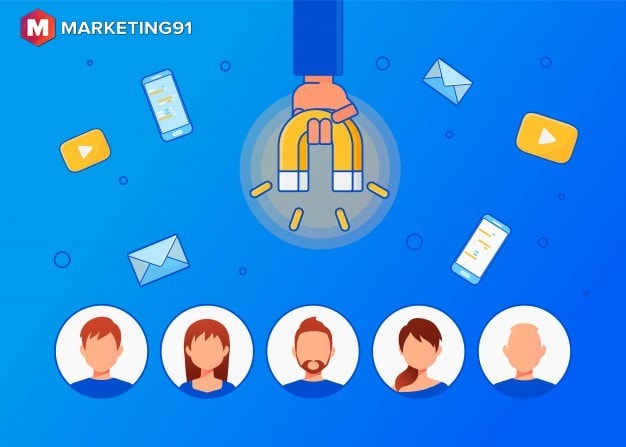 After understanding the two main approaches of lead generation, it is crucial to understand the different types of leads available. These types mainly depend on the amount of interest shown by the person in the product.
The types of leads are as follows-
1) Marketing Qualified Lead (MQL)
An MQL is higher up on the leads ladder. This lead usually covers activities like downloading the instruction manual or the e-book of your company.
This is an essential indication of the lead's interest in buying the product.
But it cannot be said for sure whether this lead would be converted into a sales leads since the interest can be variable.
Usually, when an MQL is generated, the marketing team hands over the lea to the sales team.
2. Sales Qualified Lead (SQL)
The lead ladder consists of various vital phases.
A Sales Qualified lead is positioned above an MQL. When an MQL signs up for a demo or free trial, it can be indicative of sales-ready behavior.
At this point, an MQL is converted into SQL.
3. Product Qualified Lead (PQL)
Such leads are understood as the contacts that have used your free version or product trail and can be your paying customer.
It also considers your subscribers who are ready to pay a fixed amount of money in exchange for more information or service.
Steps involved in the Lead Generation Process
The process of generating leads in today's time is mainly based upon the online lead generation strategies, and we will primarily be covering those steps here. So, without delaying any further, let us get started right away-
1) You need to have an online presence your targets can find you, so having a website, social media page or blog will be useful here
2) You should have some CTAs or Calls to Action on your website or blog in the form of a button, image or message upon which your visitors can click to perform the desired action
3) Your CTA should take your visitors to a landing page where you can offer them some value in exchange for some key information
4) On your landing page, your visitors should fill a form and hence they will become your lead
Ways to Generate Leads Online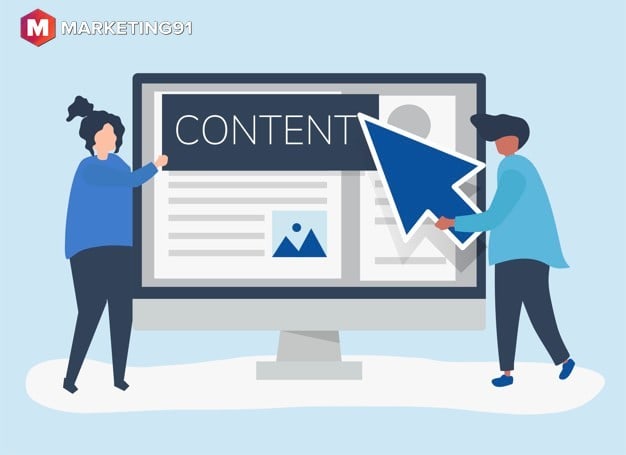 Every company employs several methodologies to generate essential leads.
As online marketing is gaining momentum, more and more platforms have come to the forefront. Let us take a look at some of those techniques that a company can use to target an audience and generate effective leads-
1. Content
Content is one of the most important and useful methods of lead generation. In this competitive world, innovative and interesting content is all that matters. Every blog or website that a company owns must contain authentic content to attract a wider audience.
But it is important to ensure that your content is reader-friendly and easy to understand. Adding important keywords to your content can enhance your presence in the online community.
2. Social media
Social media platforms like Facebook, twitters, Instagram, etc. house a considerable chunk of the population. Social media platforms can be essential sources for lead generation.
Although these platforms are more important in creating a buzz about your company, they can also help in creating successful leads. By creating your presence on all social media platforms, you can enhance your communication with potential clients.
3. Emails
Emails or email marketing is an integral part of every company's marketing campaign. Emails are a more proactive and personalized form of marketing. Emails play a fundamental role in creating awareness among the audience about a company's services and products. In case you are organizing an event, you can easily create a buzz through emails.
4. Video advertisements
It is a common understanding that most of the people prefer video advertisements over written content. The reason being that videos can cover a tremendous amount of information within a few minutes.
Such ads have a more significant potential of targeting a wider audience, educating the potential leads, and drive them to successful sales. A company can also decide on the platforms where it can display its product advertisements.
5. Ads and Retargeting
Online ads are the key technologies that can help in widening your reach and meeting with the right prospects that are ready to opt for your products and services. Also, retargeting is a technique that retargets those visitors who had once visited your site but did not make the purchase.
In addition to these ways, referral marketing, product trials are some of the other ways that can help in lead generation.
Important aspects of lead generation management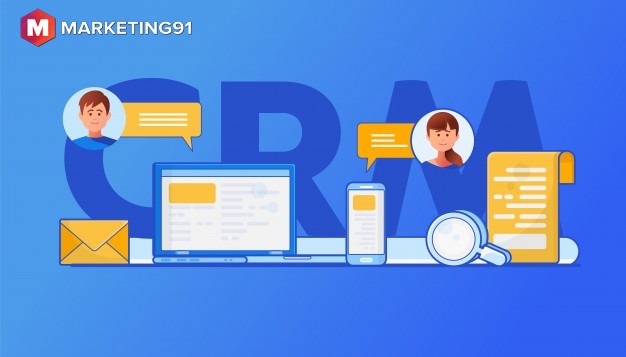 The most crucial event in digital marketing is what happens after you have generated a lead.
Lead management is an integral part of the lead generation process. It encompasses various essential things to keep in mind once the lead has been generated.
Nurturing a lead and establishing a stable relationship with the client is essential. This builds trust that can lead to the successful completion of a sale. Lead management helps you in forming a bond with the client. Besides, it also enables you to manage the clientele.
If you are a well-established firm, the number of leads generated is quite high. Managing such leads can be tedious at times. And if not maintained well, it can create chaos in the marketing process.
Lead management, as the name suggests, helps you manage your leads. The critical elements of lead management are as follows-
1) Customer relationship management or CRM software
Companies tend to use multiple software for effective Lead Management.
One such software is CRM or Customer Relationship management. In this software, every lead gets its profile.
This profile includes details such as the demographics of the client, chronological order of the conversations that occurred between the company and the client, etc. It all systematizes all the data that the client shared with the company.
2) Nurturing a lead
Nurturing a lead includes maintaining consistent communication with the client.
This communication plays a key role in converting a potential client into a sure-shot lead. But it is vital to ensure that this communication doesn't turn intrusive.
For effective communication, you can make use of personalized emails.
With every interaction, you get an insight into your client's requirements. This will increase your chances of generating a successful lead.
3) Qualifying a lead
This element is useful for companies that create a large number of leads.
Tracking and understanding the progress of every lead is tedious and difficult. In such a situation, you can use lead scoring technology.
A company can decide various parameters for qualifying or scoring a lead. As logic suggests, the higher the score, the stronger is the lead. This gives you a clear status of every lead.
Points to research in Lead Generation Strategies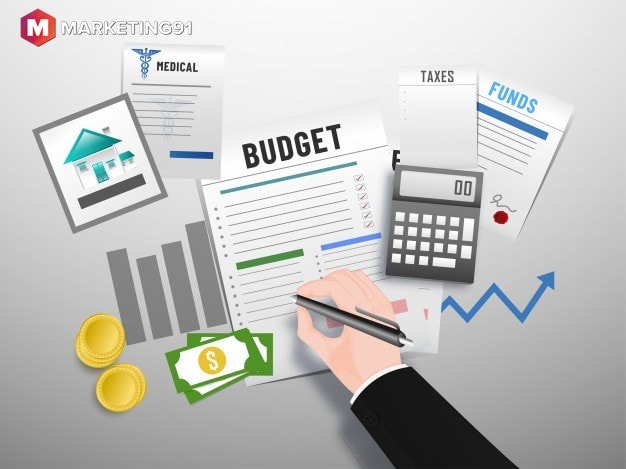 As mentioned before, lead generation is not an easy process.
A company lead generation policy depends on various aspects, including a budget, main priorities, challenges that it is currently facing, and the tactics that they can use.
All these factors together help in formulating a lead generation process.
Proper research must be done to understand where a company is lacking. This research will also tell you which tactics work best for your firm. Let us take a look at some of these aspects-
1. Budget
These days, many companies are investing more and widening their lead generation budget. A budget defines how much you are spending on lead generation. It provides systematic data on the money invested in every lead generation technique.
A larger budget helps you adopt more technologies for marketing. It can also help you spend more on the methods that are most useful for sales. Budget research can also make a company understand which investments are unnecessary and need to be removed.
2. Tactics
A company employs various marketing techniques to generate leads. In this case, proper research must be done to understand the techniques that your company is using.
This research must also contain every technique's contribution to lead generation. Based on this research, you can quickly eliminate the tactics that are least promising or have more significant investment involved.
3. Priorities
Based on the research done on the tactics and the budget of your company, you can easily make a priority list. By removing the unnecessary methodologies and adding new ones, you can improvise your lead generation policy.
This will significantly help in improving a company's sales.
Tips for Effective Lead Generation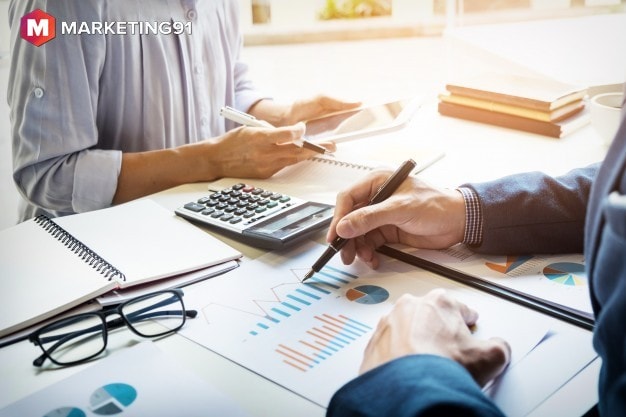 1) Using the right Lead Generation Tool
Different tools that can help you in lead generation are-
CTA Templates
Lead Generation Software Tools
Visitor Tracking Tools
Form Scrapping Tool
2) Creating different offers and content for different stages of the buyer's journey
You need to be aware of different offers for the different phases of the customer's journey. Different types of content that you can use for lead generation purpose are-
Ebooks
Courses
Trials
Demos
Contests
Cheat Sheets
Checklists
Email Series
Email Subscriptions
Guides
Kits
Original Data and Research
Podcasts
Slide Share Presentations
Templates
Events
Tools
Free Apps
Whitepapers
Webinars
3) Your offers and content should have consistent messaging, and they should deliver the right message
4) You must link your Call to Action to the dedicated landing page
5) You need to use Social Media Channels for generating lead adeptly
6) Your sales team also need to be dexterous to create the right leads
Along with these tips, you also need to be aware of the essential metrics that decide the success of the lead generation campaign. Those key metrics are as follows-
Metrics that help you gauge the success of Lead Generation Campaign
Cost per Lead which is total campaign costs of leads
Marketing % of contribution to sales pipeline
Quantity of Sales Qualified Leads
Cost per Inquiry
Inquiry to Marketing Qualified Lead
MQL to Sales Accepted Lead
SAL to Sales Qualified Lead
SQL to Opportunity which is the conversion of SQL to opportunity
Quality of SQLs which is the percentage of SQLs not rejected by sales
Wrapping it up!
Marketing has gained prominence owing to the advancement in the field of technology. The inclusion of digital marketing has made it an elaborate process. It encompasses a variety of aspects to understand.
Lead generation is one such important factor in digital marketing. Lead generation is the process of attracting an audience towards a company's product or service.
Lead generation makes your presence felt in the market and also drives a broader audience towards your company. In this competitive world, using conventional selling tactics isn't wise.
Lead generation incorporates a wide variety of techniques to target a particular type of audience.
Once a lead is generated, a company is required to track its progress. Similarly, you need to create and maintain a relationship with the client. All this can be achieved by lead management.
There are numerous ways to create a lead. You can make use of social media platforms, blogs, emails, etc. But deciding the marketing technique solely depends on the nature of your company, the products that you are offering, and the audience that you want to target.
On the concluding note, we hope that you would have understood how important lead generation strategy is for today's business.
Still, having any doubts about the effectiveness of lead generation in converting more prospects and boosting sales? Feel free to ask your queries to us to find out the right Lead Generation strategy for your business.
Liked this post? Check out these detailed articles on
Topic of Digital Marketing
Alternatively, check out the Marketing91 Academy, which provides you access to 10+ marketing courses and 100s of Case studies.