Many of our articles talk about Market segmentation. If you have not read the previous articles, you can begin with the beginners guide to Market segmentation. One of the questions which comes to mind is what are the criterias for market segmentation? Sure market segmentation has its own advantages, but what criteria's are to be applied? This article talks about 2 criterias for market segmentation.
1) Needs of customers
2) Profiling the customer
The first thing you need to segment a market is a demand pattern. You cannot launch a product without studying the products demand in the market. Or you can at least forecast the likely demand and the market size for the product.
Once you have the demand pattern, you need to analyse the needs wants and demands of the customers. This study will indicate how uniform or diverse is the demand of the product.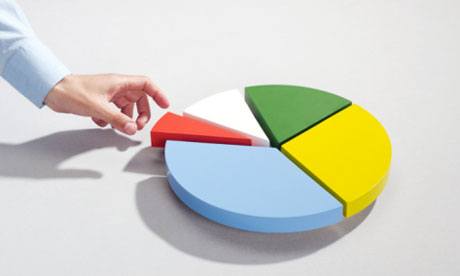 Example – if you take an umbrella, the demand suddenly rises when there is rain but it drops drastically when the rainfall stops. So as per the demand (need based) pattern, it is a seasonal product. Similarly, you can analyse demand patterns for Automobile usage, visits to fancy restaurants or any other business that you want to.
Generally, any firm will face three type of demand patterns. Determining which type of demand pattern your firm falls in is one the criterias of Market segmentation.
Homogenous demand – Soap, Shampoo, detergent, food are types of Homogenous demand. Be it rain, sun or snow, soaps and shampoos will always be in demand. So is your product the homogenous demand type?
Clustered demand – The difference between a fancy restaurant vs pizza hut is the perfect example of clustered demand. Some consumers will prefer a fast food chain for dinner whereas others will choose a fancy restaurant.
Diffused demand – Ever looked at the cosmetic market? If a lady walks up in front of you without make up, you have above a 1000 options to give to that single lady because you don't know what she will like and there are so many options. Look at lipsticks or eye liner shades. When the choices by customers vary a lot, then this is known as diffused demand.
So once your determine the type of demand pattern, you know what type is the purchase behavior of customer or the market. Now you need to carry out profiling of the customer. Depending on the demand pattern you can decide to go for various type of segmentation.
You can go for demographic, geographic, psychographic, behavioral, benefit or lifestyle segmentation. Now, any type of segmentation you do, you will have to profile the customer. Profiling can vary on the type of segment.
Demographic will profile the customer based on their age, sex, earning, statistics etc.
Geographic will profile customers based on the location they stay in.
Psychographic will target customers based on their values, attitudes and lifestyles. So on and So forth.
So, the second criteria of segmentation is to profile the customer so that you understand him better. Once the demand pattern and the profiling of the customer is ready, you are ready with the market segment which you should target and this targeting can ultimately help you with positioning.
Here is a video by Marketing91 on Market Segmentation.
Liked this post? Check out the complete series on Segmentation