Lifestyle segmentation is a method of categorizing a market's potential buyers into distinct groups of individuals who share similar lifestyles.
For example, an activewear market can be segmented by lifestyle into categories such as "fitness enthusiasts", "professional athletes", and "outdoor adventurers".
To better understand their target audience and customize their marketing and products, companies often use customer lifestyle segmentation. It is a business technique that involves dividing a market of possible or current buyers into smaller groups based on variables related to the lifestyle of the buyers such as their purchasing habits.
What Is Lifestyle Segmentation?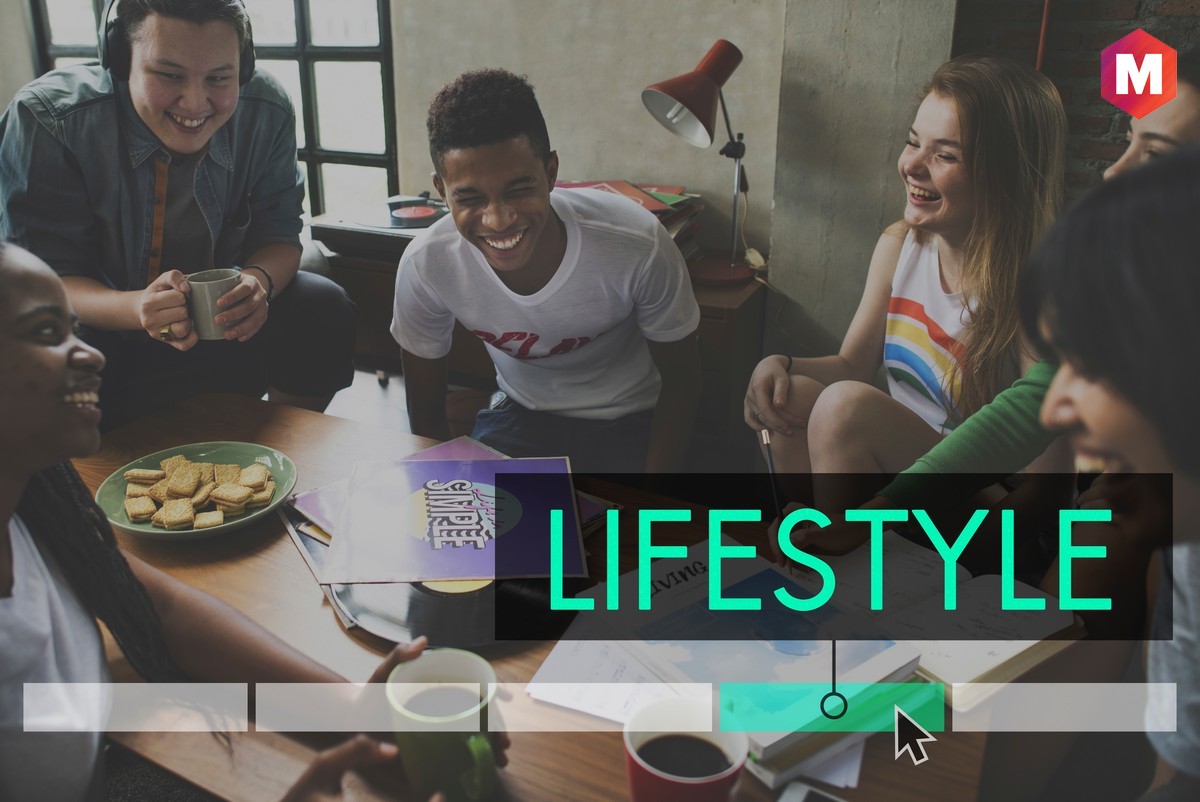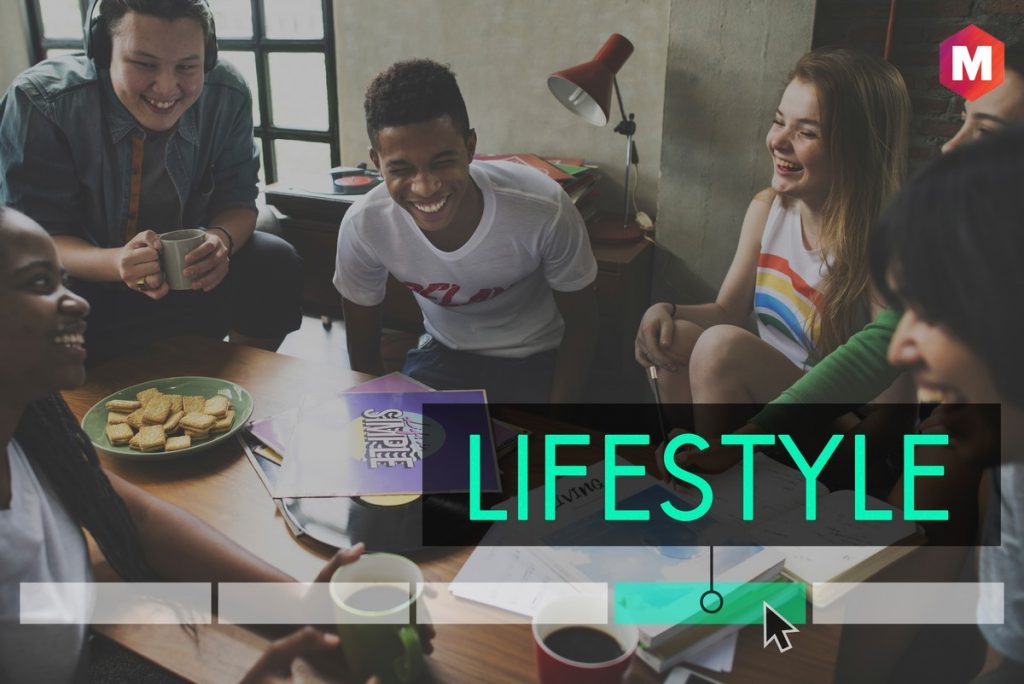 Lifestyle segmentation is a marketing technique that entails categorizing customer data based on their buying patterns, preferences, dislikes, daily routines, and other lifestyle factors. Using these segments, marketers create customer personas and advertising campaigns that align more closely with their customers' needs and desires.
Almost every aspect of your life and behavior is influenced by your personality type. Companies can tailor their offerings to meet the unique needs of various customer segments by studying how different lifestyles impact their purchasing decisions. It can also blend psychographic and demographic segmentation strategies while targeting impulsive shoppers.
Lifestyle Segmentation Examples
The food delivery company might use its customer data to categorize customers based on their lifestyles, such as "busy professionals", "college students", and "athletic types".
Automobile brands could potentially establish lifestyle groups, such as "drivers who prioritize the environment", "owners of high-end vehicles", and "people searching for family-friendly cars.".
A beauty brand could divide its customers into groups based on their age, skin type, and lifestyle habits.
What's the purpose of Consumer Lifestyle Segmentation?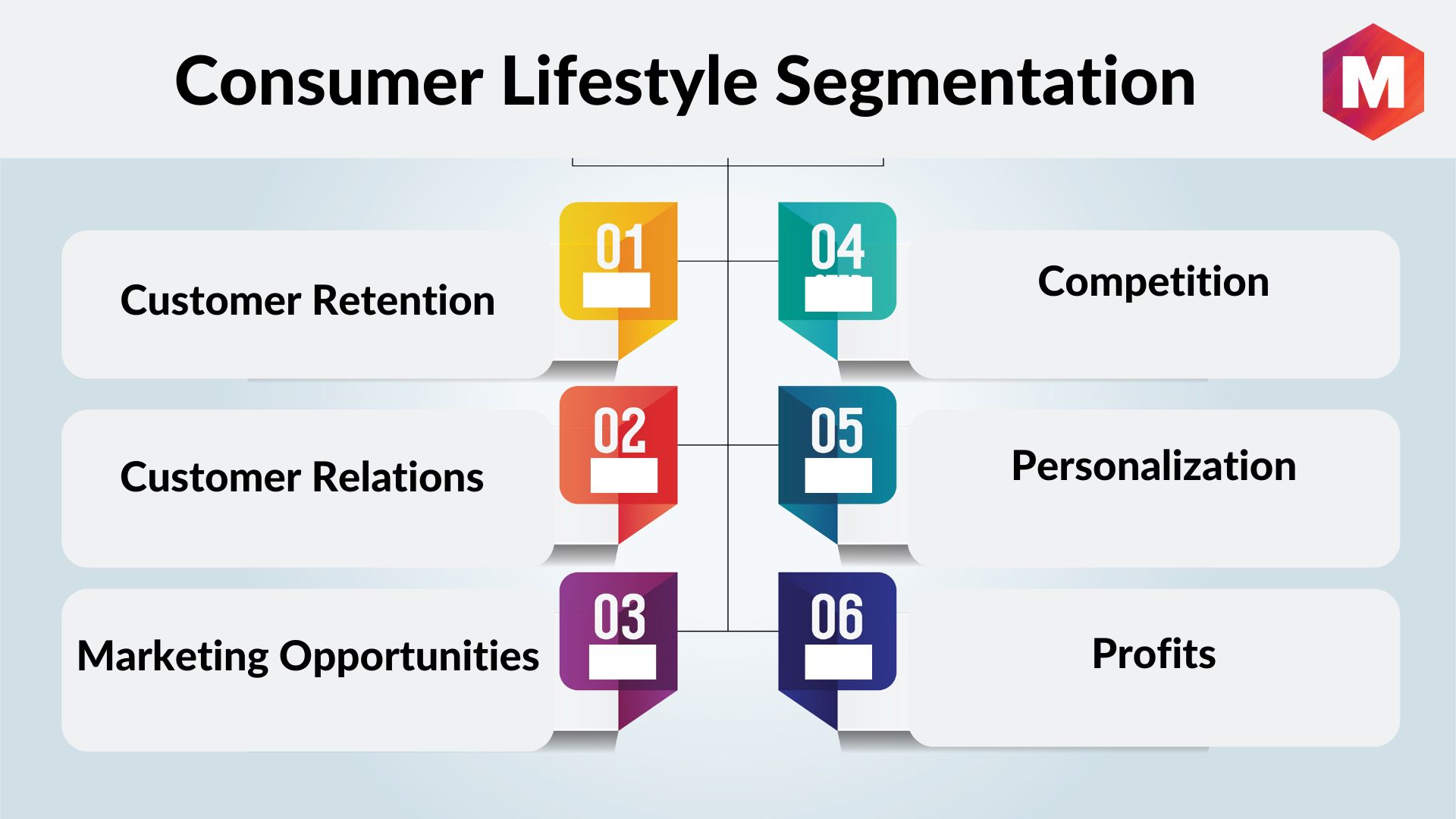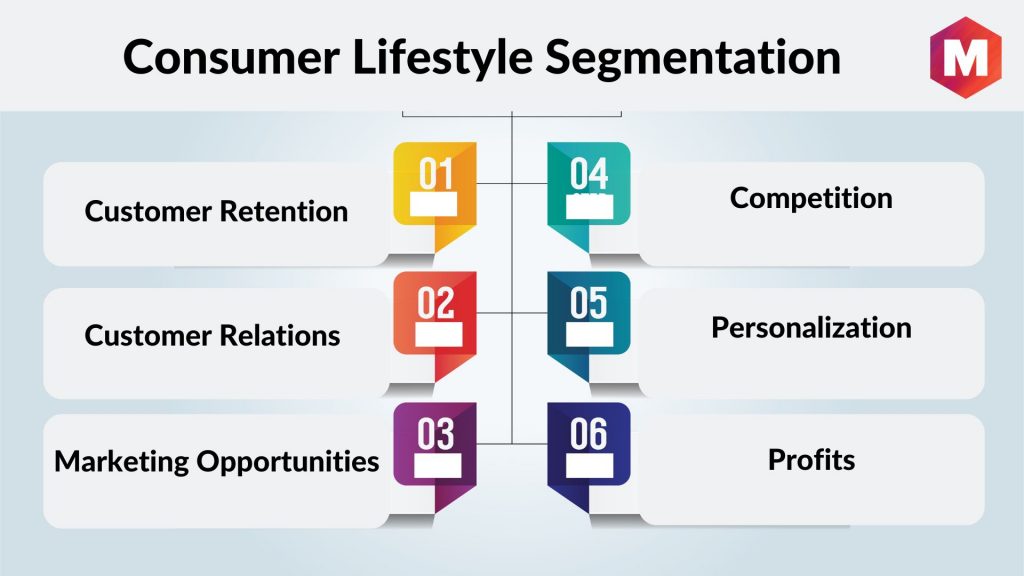 1) Customer retention
Marketers can use lifestyle to understand changes in their customers' lifestyles and adapt their advertising to keep their products relevant. Gathering data on customer lifestyles regularly can help marketers stay flexible and better serve their existing customers.
2) Customer relations
It is useful when companies analyze the needs of individual customers to provide them with personalized offers and better service. This can greatly improve customer relationships, resulting in increased sales and better retention.
3) Marketing opportunities
Using this segmentation is one of the most effective methods for discovering new marketing opportunities. It provides marketers with insight into customer habits and helps them identify any overlooked customer dynamics.
4) Competition
Companies in competitive markets find it particularly important. This method helps them understand their customers better and target them in unique ways. Companies can specialize their products or services and reduce competition by uncovering underserved market niches through lifestyle segmentations.
5) Personalization
In marketing and e-commerce, it's crucial to prioritize personalization since customers anticipate companies to cater to their preferences by providing tailored recommendations and offers that meet their needs. This provides you with actionable insights that you can use to more effectively target individual customers.
6) Profits
Marketers can use lifestyle segmentation to improve the effectiveness of their campaigns and increase profits. This method provides actionable insights that can make products more appealing and lead to increased sales and customer retention.
Types of Customer Profiles in Lifestyle Segmentation
You can segment your market based on major lifestyle profiles –
Innovators – These consumers are proactive and enjoy a diverse lifestyle. They prefer high-end or unique products that meet their desire for luxury and have the means to afford them.
Thinkers – These consumers are mature and reflective. They are practical, responsible, well-informed, and well-educated. They have the money to buy whatever they want, but they only make purchase decisions after gathering all the necessary information. They usually target products that are durable and offer good value.
Achievers – These consumers are focused on achieving their goals and have busy lives that revolve around their family, work, and place of worship. They like to use well-known and respected products that enable them to save time.
Experiencers – These consumers are enthusiastic and impulsive, and enjoy expressing themselves through sports and social activities. They tend to spend a lot on outdoor recreation products, fashion, and entertainment.
Believers – Traditionalists have strong beliefs about family, religion, and their country. They tend to prefer established brands, especially those that are American.
Strivers – These consumers enjoy having a luxurious lifestyle and equate it with success, but they may not have sufficient funds to support it. They tend to be frequent and unplanned shoppers.
Makers – These individuals enjoy working on projects such as construction, car repairs, or cooking, and prefer practical products over luxury goods. They are do-it-yourself types.
Survivors – These buyers have limited resources and are hesitant to try new things. They prioritize security and stability over novelty. They prefer to stick with established products rather than trendy ones, making them highly cautious consumers.
How Lifestyle Segmentation Works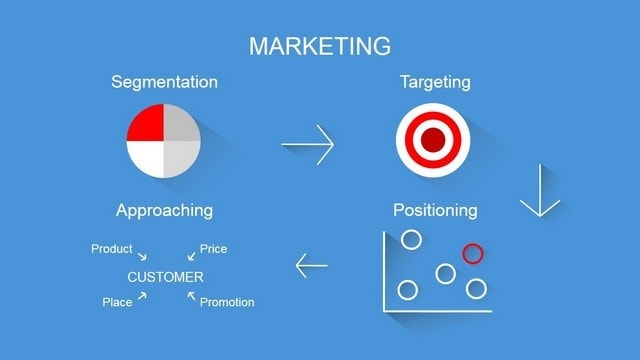 To begin lifestyle segmentation, different lifestyle parameters and grounds of psychographic segmentation must be identified to segment target customers. These parameters consist of socioeconomic status, age, gender, family size, and structure, interests, values, attitudes, beliefs, and roles.
Marketers can use the defined parameters to create customer profiles, which will aid in identifying potential customers and comprehending the preferences of the target market segment.
By utilizing customer profiles, marketers can develop targeted messages, products, and services that cater to specific needs, thereby gaining a better understanding of their target audience and creating effective marketing strategies.
How to Integrate Lifestyle Segmentation into Marketing Campaigns
Identify the segmentation dimensions – To use a segmentation strategy, marketers first need to decide how to divide their customers based on five main criteria: activities, opinions, location, interests, and demographics.
Gather customer data – Marketers collect information on each customer group by using their company's existing data or conducting surveys to gain new insights, after determining how to segment their customer base.
Predict profitability – Marketers can determine their most profitable customers by analyzing data on the preferences and habits of each group. They can then develop a marketing campaign that meets the needs of these specific groups.
Benefits of Lifestyle Segmentation
Offers an edge over the competition – Understanding the lifestyle habits and preferences of your key customers can enable you to offer them unique benefits and cater to their specific needs and desires, which may give you an advantage over your competitors and help you carve out a niche in the market for targeted lifestyle segments.
Identifying new market opportunities – By understanding your customers' lifestyles and spending habits, you have the opportunity to create new products or expand into new areas that will appeal to them, ultimately increasing your customer base and profits.
Retaining customers – Retaining current customers is just as crucial as gaining new ones. However, shifts in lifestyle can lead customers to switch away from a product or service. By regularly keeping track of changes in your customers' lifestyles, you can increase the chances of retaining them and decrease the likelihood of losing them to competitors or passing trends.
When Is It Appropriate to Use Lifestyle Segmentation?
Using lifestyle segmentation is crucial, particularly in the following situations –
High Involvement Purchasing is at Stake
Lifestyle segmentation helps businesses understand the reasons behind consumer purchases, making it easier for them to influence consumer behavior.
Customer Retention is Critical 
Businesses can use market segmentation based on lifestyle to keep track of their customers' changing preferences. This helps them to adjust their products and messaging accordingly and continue to offer customers what they want.
Market Expansion is a Goal
To expand into new markets, it's a good idea to identify the factors that motivate consumers to buy. By using lifestyle segmentation, companies can pinpoint the beliefs that influence consumer purchasing behavior. This knowledge can be used to develop new products and improve marketing materials, ultimately expanding their appeal.
What to do after Lifestyle Segmentation?
After dividing your audiences into groups based on their lifestyle beliefs and activities, it's time to test and analyze them accordingly.
After segmenting, if you perform testing, you may be interested in exploring topics such as product and category usage trends, consumer target profiling, analysis of unexplored areas, assessment of product attributes and drivers, communication strategy, corporate social responsibility strategy, and browsing patterns across different channels.
After analyzing the testing results, you can use the data in various ways such as marketing campaigns, strategy development, targeting, value chain analysis, and more.
Tips for Implementing Lifestyle Segmentation in Your Work
When you do a lifestyle segment, the following tips will help you in creating the most effective market segments for your business –
Determine if lifestyle segmentation is suitable for your company – It's important to consider the costs and benefits before committing extensive time and financial resources from your marketing team to segmentation.
Understand your goals – To choose the best approach for lifestyle segmentation, identify your team's main goals first. These could include retaining customers or expanding your market. Keep in mind that different approaches offer different benefits.
Test your model – Once you finish the segmentation process, it can be beneficial to validate your ideas by testing them with actual customers. You can accomplish this through focus groups, surveys, or small-scale test campaigns.
Optimize your data operations – To develop a successful marketing strategy, it's crucial to obtain comprehensive data on your customers and their purchasing habits. Ensure that your business has reliable software applications that offer detailed analytics and a robust, secure database architecture that facilitates access to important data about consumer interests.
Conclusion!
In the end, it is clear that lifestyle segmentation is a powerful marketing tool that helps identify customers with similar habits and preferences. By using it, businesses can tailor their messaging to better connect with their customer base and increase customer loyalty. Additionally, it allows businesses to identify any gaps in their customer's needs and opportunities for further growth.
Liked this post? Check out the complete series on Segmentation