Demographic segmentation is the identification of a specific audience segment for a brand or organization based on factors such as age, gender, marital status, family size, income, education, race, occupation, nationality, or religion. It refers to a brand targeting a specific subset of the market rather than addressing the entire market or a broad customer base to be more conversion-driven.
For example, a company might choose to focus its marketing efforts on young adults between the ages of 18 to 24 who earn more than $50,000 annually to create marketing strategies that are better suited and more effective for this particular demographic.
What is Demographic Segmentation?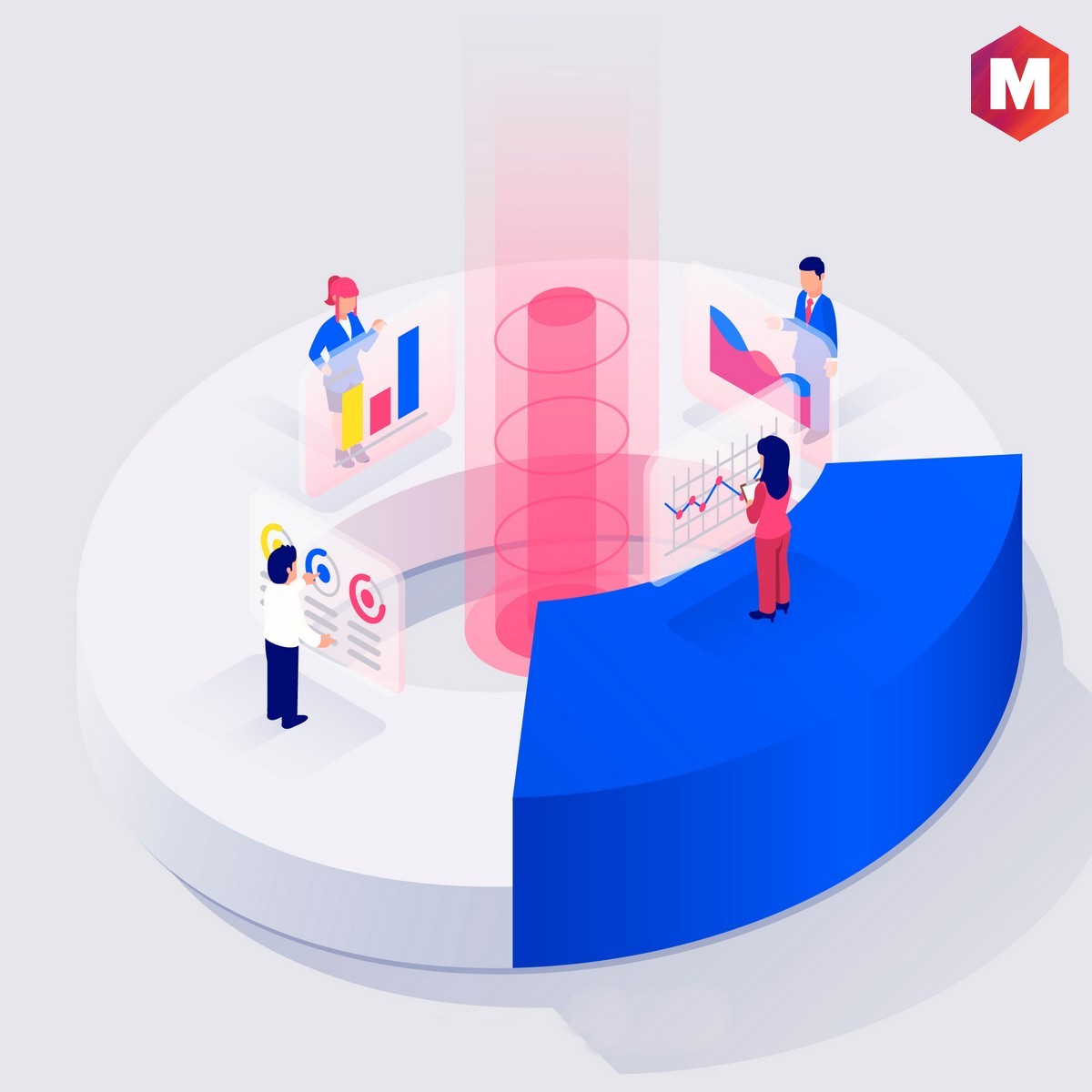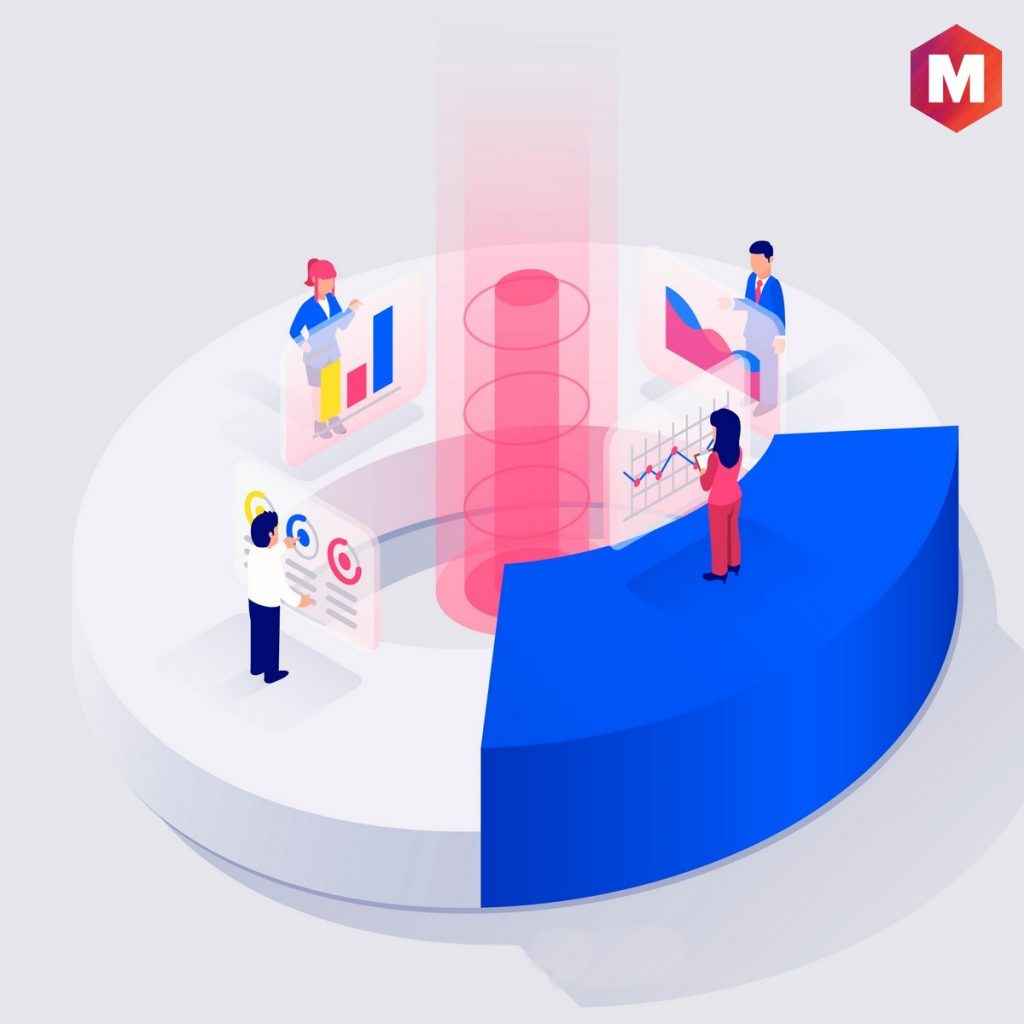 Demographic segmentation is a process of using demographic parameters like age, gender, income, and others to divide a target market into subgroups. Through its utilization, you'd have a deeper comprehension of customer behavior, which might enhance performance.
The term "demographic segmentation" is comprised of two words: "demos" and "graphy." "Demo" is of Greek origin and means "people," while "graphy" is of English origin and means "the study of." Hence, the phrase "the study of people" can be referred to by using these two words together.
In marketing, demographic segmentation involves grouping people who share certain characteristics into a specific market for a product or service. Understanding demographics is crucial for analyzing the market. Businesses must keep pace with the constantly evolving market to introduce new products, implement changes, or offer new services.
Demographic Segmentation Examples
Some of the examples of demographic segmentation that will help you in understanding what is demographic segmentation in marketing better are-
A company that sells toys may target young children and their parents by using age segmentation strategies.
A cosmetics brand might focus its efforts on young women aged 18-25.
A car manufacturer may focus its attention on middle-aged men with an annual income of $50,000 or above.
Why is demographic segmentation important?
Demographic segmentation is a useful tool for targeting specific groups of people. It's hard to effectively communicate with an audience if you don't know anything about them. Some of the reasons behind its importance are-
1) Better-informed product development
Understanding the demographics of your product or service users is crucial for enhancing your offering. By identifying certain characteristics, such as the income of your buyers, you can adjust your pricing and materials accordingly. A demographic segmentation example of this can be a business that knows that a certain demographic prefers affordable prices, and that's why it adjusts its strategy to meet its needs.
2) Better targeting
Targeting involves delivering customized content to a specific audience based on a set of data criteria. This means using segments that have been created, such as demographics, and putting them into action. An example would be a fashion retailer segmenting its audience according to age, gender, and income to better customize its content for each group.
3) Build long-lasting customer relationships
Using targeted and personalized marketing to connect with your customers on a human level can increase their loyalty to your brand. They will feel understood and supported, which can lead to long-term business relationships.
4) Improve your products and services
Understanding your target audience can help to improve your products and services. By developing loyal customer relationships, you can gain a deeper perspective of their preferences and create programs that cater to their needs. For example, if you know that a majority of your clients prefer a specific fitness program, you can prioritize its development.
5) Optimize your marketing strategies
By using demographic segmentation, you can tailor your marketing strategies to a more specific audience. This approach provides more focus for your future advertising plans and helps you optimize your resources, time, and budget.
Types of Demographic Segmentation
Demographic segmentation based on age – Age is a crucial factor in demographic segmentation. A generation refers to individuals who were born during a specific period and shared similar experiences, possibly with some regional variations. For example, Gen Z, born between 1996 and 2010, has grown up very differently than millennials (born 1981-1996). This makes them a very different market segment.
Demographic segmentation based on gender – Market researchers acknowledge that men and women perceive the market differently, resulting in gender-specific products. Product manufacturers understand and cater to specific gender needs for items such as perfumes, clothing, shoes, and cars.
Income-based demographic segmentation – Product pricing is influenced by income, which is an important factor. When setting the price for their products, most manufacturers consider the demographic segment. Some manufacturers target only the affluent population by designing luxury cars, technology, clothing, and other products specifically for them.
Demographic segmentation based on religion, race, and nationality – It is also understood as cultural background demographic segmentation. Understanding the cultural backgrounds of your target demographic is crucial because factors such as religion, race, and nationality can significantly impact consumer behavior. For example, if you are selling halal food, targeting Muslim customers would be the most effective approach.
Segmentation vs. targeting – what's the difference?
Market segmentation doesn't mean targeting individual customers, rather it involves creating groups based on common traits. By using demographic segmentation, you can group your customers and determine the most effective way to promote your products or services to them.
After dividing your market into segments, you can then focus on targeting one of those segments. Targeting involves analyzing a pre-defined market segment and figuring out how to effectively reach them.
The STP approach, which stands for Segmentation, Targeting, and Positioning, is used to effectively market to consumers by combining these three practices.
We begin by using market segmentation techniques to divide the audience into groups.
After that, we select the segments that we want to focus on and target.
We utilize this information to determine how to position ourselves and develop a marketing strategy that will be most impactful in targeting our desired audience.
Advantages and Disadvantages of Demographic Segmentation
Advantages –
Some of the key demographic segmentation benefits are –
Easy to find – Demographics are widely available, making it easy to identify target audiences.
Reliability – This type of segmentation is reliable and allows you to create accurate customer profiles.
Cost-effective – It's generally a cost-effective approach since it requires minimal resources to collect the data and develop marketing strategies.
More relevant content – Demographic segmentation allows you to create more relevant and personalized campaigns that are tailored to the target segment.
Identify potential market – To identify the target market, organizations focus on demographic segmentation, which means targeting people who are most likely to buy their product.
Marketing – Organizations use demographic customer segmentation to improve their marketing strategies by targeting particular customer groups.
Disadvantages –
Assumptions – Demographic segmentation assumes that consumers belonging to the same demographic group are likely to have similar needs.
Constant changes – Behavior can't be assumed to stay the same over time. Marketers need to update their demographic data regularly since the population is constantly shifting. Census data gets refreshed every year, so it's imperative to gather up-to-date information for an accurate understanding.
Demographic Segmentation Variables and Examples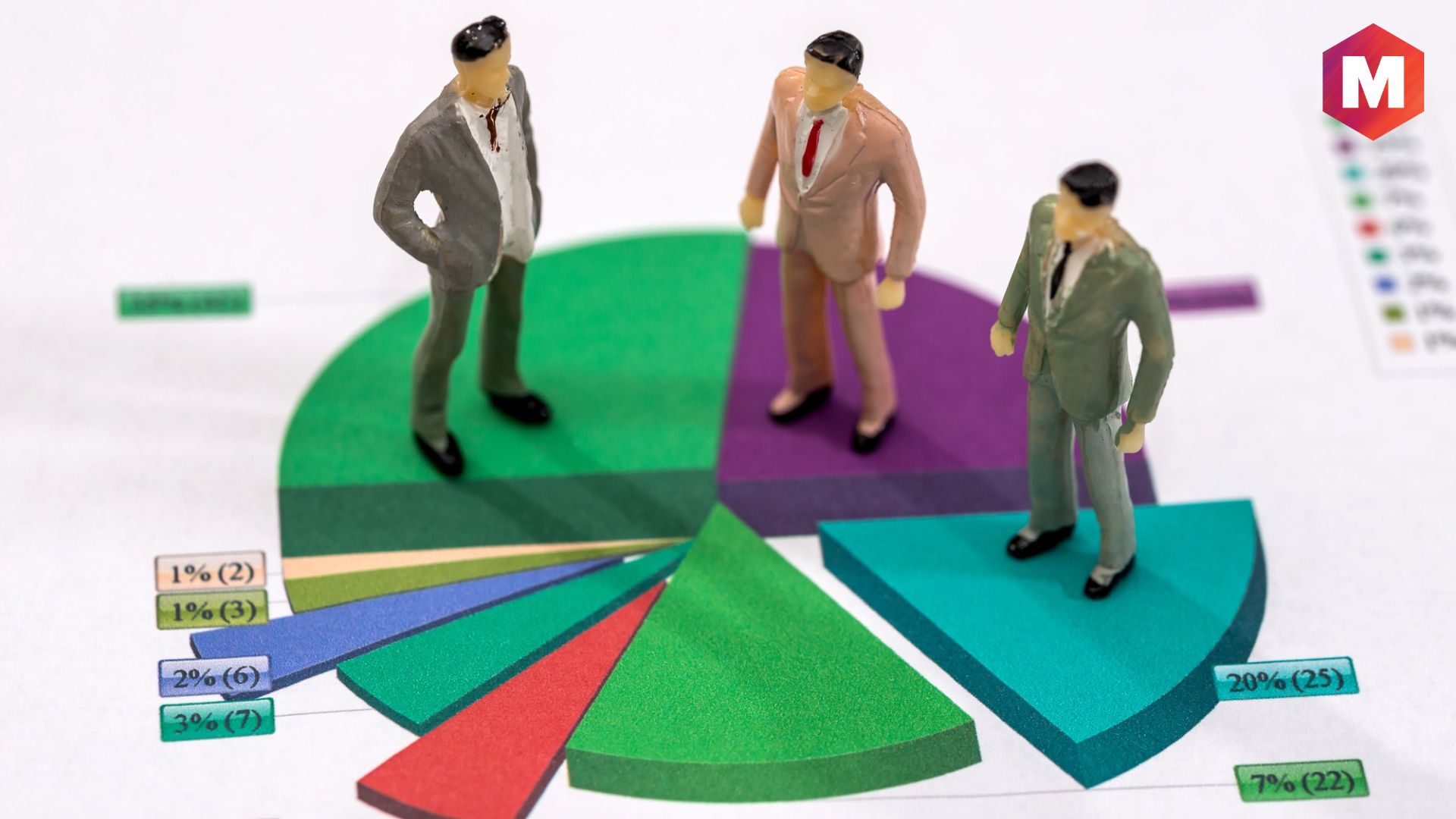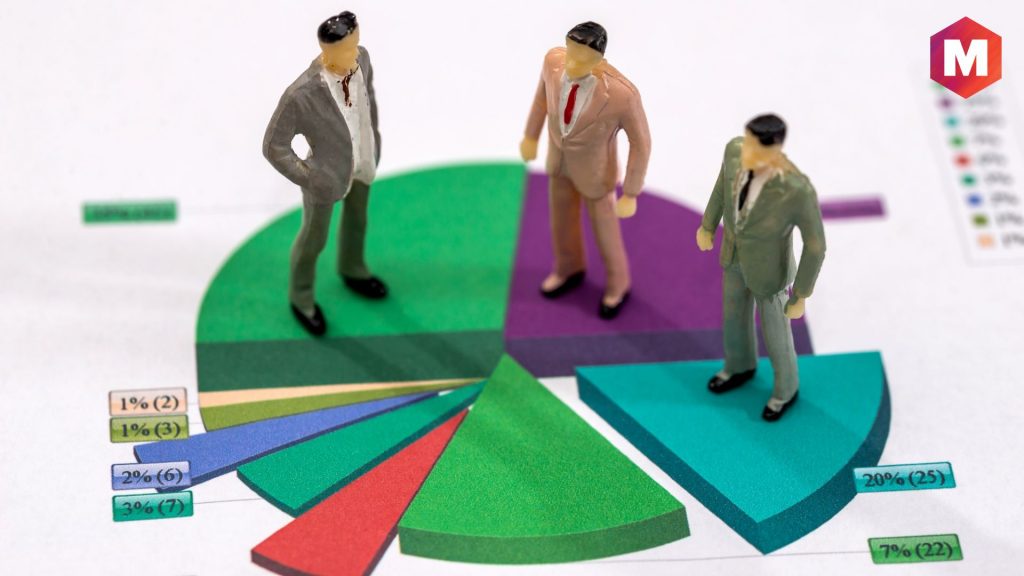 Some of the demographic segmentation factors are –
1) Age
Age is one of the common demographic segmentation variables in consumer behavior because people's preferences change as they age. Most marketing campaigns are aimed at specific age groups.
For example, a toy manufacturing company might target children between the ages of 5-12.
The categorization of age is also based on generations such as baby boomers, Gen X, millennials, Gen Z, and Gen Alpha. Each of these groups comprises individuals who were born around the same time and had similar upbringings, resulting in comparable traits and thought patterns among them.
2) Gender
In general, men and women have different preferences, aversions, requirements, and ways of thinking. For example, the majority of men do not use makeup, while most women do not wear boxers. It's important to consider the fact that women are generally the main grocery shoppers for households and are more likely to donate to charities. These factors should be considered when creating a market or advertising campaign.
For example, a clothing brand for women might promote its products on social media platforms such as Instagram and Facebook with the help of female influencers.
3) Income and occupation
Targeting people who can't afford your product or service is pointless. Income targeting helps you understand how much your audience can spend. By knowing their income range, you can access data about their spending habits at both the high and low ends. Many businesses use this information to offer different levels of their product based on income.
For example, a furniture retailer might offer mid-range and high-end products to appeal to different income levels. Targeting occupations is crucial because specific resources are designed for different industries and job positions. For instance, a legal firm might target lawyers with their services.
4) Ethnicity and religion
International business and global advertising have led to increased segmentation based on ethnicity, race, nationality, and religion. These segments have different cultures with conflicting interests, preferences, attitudes, and beliefs, which may affect their response to marketing and buying habits.
Domino's and McDonald's advertise globally, but they also customize their campaigns for each country to cater to local customs, religions, nationalities, etc. This results in completely different messages for each country.
5) Family structure
Changes in family dynamics can impact their needs and want, influencing buying habits and the sales process. Therefore, family makeup can play a crucial role in segmentation.
Individuals who are not married tend to focus on their own needs, while couples who are recently married are more likely to prioritize each other and their household. Similarly, families with multiple children have different priorities than those who have just welcomed their first child.
Families with more members may prioritize affordable household products over couples with a similar income and no children.
Where to find demographic segmentation data?
You may already have some information about your current and potential customers that can be segmented. The information used to create a clearer picture of the audience may come directly from the users themselves (e.g. their name, date of birth, and address) or from a third-party marketing data service that uses data from browser cookies, digital applications, and online platforms.
1) Public Records
Collecting demographic segmentation data is typically easy because it can be obtained from public resources. Many developed countries and international organizations have reliable demographic resources available like –
2) Private surveys
Marketers often collect demographic data about their consumers and prospects through surveys. The surveys may contain questions about demographics that are added to a questionnaire for other reasons, like getting feedback after purchase or following up with a contact center.
Demographic segmentation FAQs
1) What is the demographic segmentation definition?
Demographic segmentation in marketing is a method of categorizing customers and prospects based on specific characteristics that may be valuable to a business in identifying potential markets.
2) What are the 5 main different segments for demographics?
Five primary demographic segments include age, gender, occupation, cultural background, and family status.
3) Can demographic segmentation affect customer loyalty?
Demographic segmentation has a positive impact on customer loyalty. By segmenting customers based on demographics, businesses can create targeted marketing plans that resonate with their most important customers. This, in turn, helps customers feel connected to the brand and increases the likelihood that they will remain loyal to the company over time.
4) What are the other types of market segmentations apart from demographic segmentation?
All the other types of market segmentation are psychographic, behavioral, firmographic, and, geographic segmentation.
Topic of Segmentation
Alternatively, check out the Marketing91 Academy, which provides you access to 10+ marketing courses and 100s of Case studies.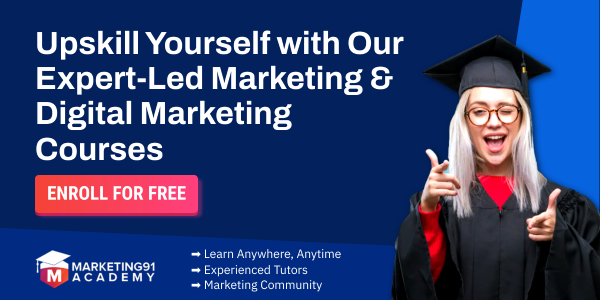 Liked this post? Check out these detailed articles on