Geodemographic segmentation is a market analysis technique that categorizes consumers into specific groups based on their shared demographic and geographic traits. It is a powerful tool that can assist marketers in identifying and targeting various customer segments within their target markets.
An example of geodemographic segmentation is by grouping individuals who reside in the same area code and have comparable income and education levels into a single segment.
It is a statistical method used in marketing to group individuals based on their characteristics. By comparing multiple traits, the method determines whether these individuals belong to different groups, with the assumption that differences within a group should be smaller than differences between groups. All in all, it does target market segmentation based on demographic and geographic segments.
What is Geodemographic Segmentation?
Geodemographic segmentation is a method that involves using clustering or classification techniques to group population characteristics together. This helps to create neighborhoods or areas that are statistically similar and can be used to identify segments of potential customers based on their location.
To put it in simpler terms, it uses geodemographic information to split groups of people who are diverse into smaller groups. It can assist in target marketing by identifying the most effective marketing message and strategies, designing hyper-targeted ads, attracting and converting quality leads, differentiating from competitors, and identifying niche market opportunities.
What is geodemographics?
Geodemographics is a field that uses spatial information to segment and study the population's socioeconomic characteristics based on geographic areas. So, it refers to demographic segmentation in a particular location.
The geodemographic profiles generated can help identify and locate distinct lifestyle groups across multiple neighborhoods. It utilizes information about people's residential areas to obtain insights into their identities and inclinations.
Principles
Two simple principles form the basis of this combination of demographic and location-based segments are –
Individuals who reside in the same neighborhood tend to share more common characteristics compared to two individuals chosen randomly.
Neighborhoods can be grouped based on the demographics of their residents. This means that neighborhoods that are far apart can still belong to the same category if they have similar types of people living in them.
What is the difference between geodemography and demography?
The study of human populations and their evolution is called demography. Geodemography is a scientific field that combines geography and demography. Geodemographics aims to comprehend how settlements and cities develop, and how neighborhoods are created.
What is geodemographic data?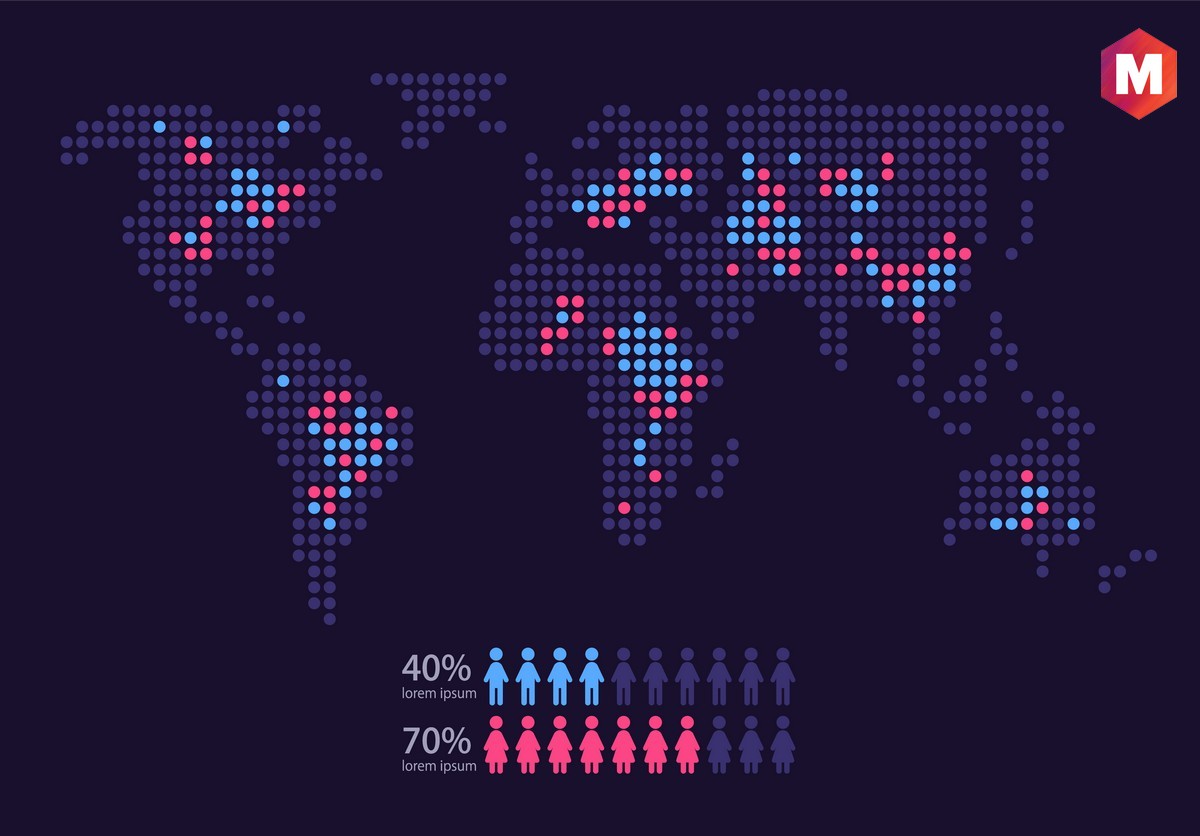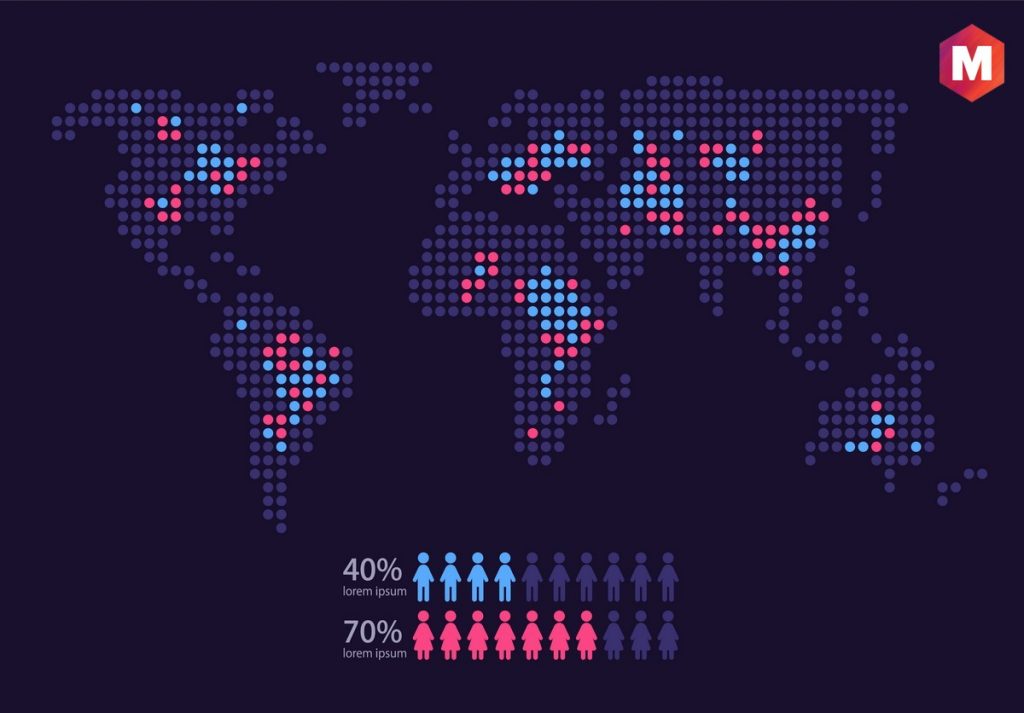 Geodemographic data is a combination of geographic and demographic information that describes the lifestyle of households. Geographic data includes details about zip codes, cities, countries, climates, and whether the area is urban or rural.
While on the other side, demographic data pertains to characteristics such as age, gender, education, income, social status, family situation, ethnicity, and more of a particular area's population.
Clustering Algorithms Techniques of Geodemographic Segmentation
Using various algorithms can produce different results, and there isn't a single ideal method for choosing the best algorithm. Furthermore, no algorithm guarantees complete accuracy. K-means clustering is a commonly utilized algorithm in this segmentation.
Most commercial geodemographic systems currently rely on the k-means algorithm. However, larger, multidimensional databases may be better served by clustering techniques such as –
Artificial neural networks
Genetic algorithms
Fuzzy logic, etc
Neural networks possess the ability to process non-linear relationships, are resilient to disturbances, and possess a great degree of automation. They also do not make assumptions about the data's nature or distribution, and they offer valuable assistance in solving geographical issues that were previously unsolvable.
The Self-Organizing Map (SOM) is a well-known and efficient neural network method used for unsupervised clustering. The authors Spielman and Thill (2008) utilized the SOM method to cluster census data related to New York City, which they deemed as a more adaptable alternative to the k-means method for achieving geodemographic results.
Fuzzy logic can be used to measure how similar an individual polygon is to each of the regions. This is done through fuzzy clustering, which allows an object to be a part of multiple clusters at once.
Fuzzy clustering is different from binary logic where an object can only belong to one cluster. With fuzzy clustering, a spatial unit can belong to multiple clusters with different membership values. This is achieved by expanding beyond the binary yes-no definition used in binary logic.
The Fuzzy C-Means algorithm and the Gustafson-Kessel algorithm are commonly used in studies that involve geodemographic analysis and fuzzy logic, as noted by Feng and Flowerdew in 1999.
What are the advantages of geodemographic data?
Geodemographic data is useful in creating geodemographic profiles and identifying target markets. This is particularly advantageous in areas such as marketing, retail planning, and site selection analysis.
Geodemographic data can be used to target customers, understand their lifestyle choices, identify similar markets, and provide relevant products and services for a specific location. This helps anticipate future trends and choose optimal site selection to get the best return on investment.
In addition, personas are created to represent various types of customers, aiding the marketing department in obtaining a better understanding of their audience's decision-making process and consumption habits. Consequently, marketers can efficiently sell to specific groups that share similar preferences, leading to increased sales.
Systems
Geodemographic segmentation systems that are well-known include –
Claritas Prizm (US)
CanaCode Lifestyles (Canada)
PSYTE HD (Canada)
Tapestry (US)
CAMEO (UK)
ACORN (UK)
MOSAIC (UK) system.
New systems are being developed that focus on specific groups of people. For instance, Segmentos focuses on the geodemographic lifestyles of Hispanic individuals in the United States, while MOSAIC and ACORN determine ethnicity based on resident names using Onomastics.
Example of Geodemographic Segmentation Tool Korem
Korem offers segmentation solutions such as CAMEO Segmentation from Precisely for the United States and PRIZM Segmentation from Environics Analytics for Canada. These solutions help identify socio-economic profiles.
It will help you gain a deeper understanding of your customers by providing information about their common demographics, behavior patterns, geographic location, and optimal targeting strategies using effective consumer classification systems.
You can use these systems to analyze the socio-economic and geodemographic characteristics of different neighborhoods across the globe. Using this information will enable you to identify the most profitable population segments to target with your marketing campaigns and improve the overall cost efficiency of your marketing strategy.
Geodemographic vs Geographic Segmentation
Geographic segmentation involves dividing a population into distinct regions or areas based on factors like location, climate, and terrain.
On the contrary, geodemographic segmentation is a method of categorizing a population into distinct areas or regions based on their socioeconomic and demographic attributes, such as age, gender, household size, education level, and income.
Conclusion!
Geodemographic segmentation is a powerful tool that can help marketers tailor their strategies to meet the needs of specific audiences.
Analyzing the demographic and geographic characteristics of customers can help businesses create more effective marketing campaigns. By tailoring the content to suit the specific needs of each group, businesses can improve customer engagement and drive sales.
Liked this post? Check out the complete series on Segmentation