When it comes to causes of urbanization, the two primary reasons that occur in mind are the natural population increase and rural to urban migration.
Along with these two, there are many other causes of urbanization. In this post, we will dive deep into these causes and understand how they affect all varieties of arrangements, settlements, and adjustments from small villages to towns to cities that have channelized the growth of cities and megacities with 10+ million people.
So, without any further ado, let us, deep-dive, into the world of causes of Urbanization here and now-
What is Urbanization?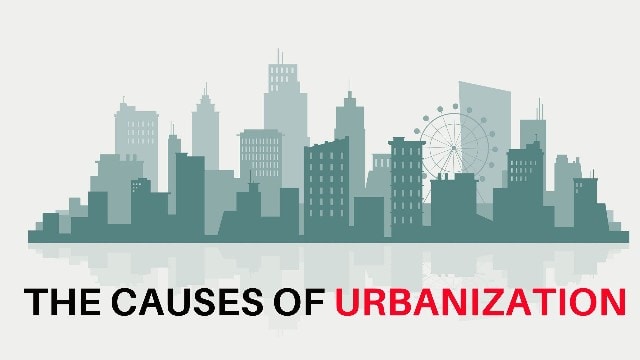 In the 1800s, rural areas were more populated and preferred.
Cities and the urban regions incorporated less than 5% of the world population. However, due to revolution and industrialization, people started migrating towards urban areas.
By the year 2000, 47% of the total population started residing in urban areas. It is predicted that by 2030, urban areas would accommodate 65% of the entire human population. Invariably, this would lead to overcrowding and a shortage of resources.
Urbanization is not a problem limited to any particular nation. But usually, it is known to cause hindrances in developing nations. All the countries of the world have been facing this issue for some time now. Urbanization is the process of people moving out from rural areas to cities and urban areas.
There are many reasons for this migration. But the reasons for urbanization vary depending on the nation.  The most common ones include- A search for better economic conditions, better education, healthcare, better sanitation, comfortable housing, versatile transportation, and immense business opportunities.
Due to urbanization in developing nations, the enormous slums of unemployed people are getting created.
The creation of slums leads to various other problems, including lack of availability of area for infrastructural development, lack of proper management, etc. Hence, urbanization leads to a marathon of issues in a nation.
In this article, we shall attempt to deal with the concept of urbanization and the various causes behind it. The reasons can be classified as follows:
Causes of Urbanization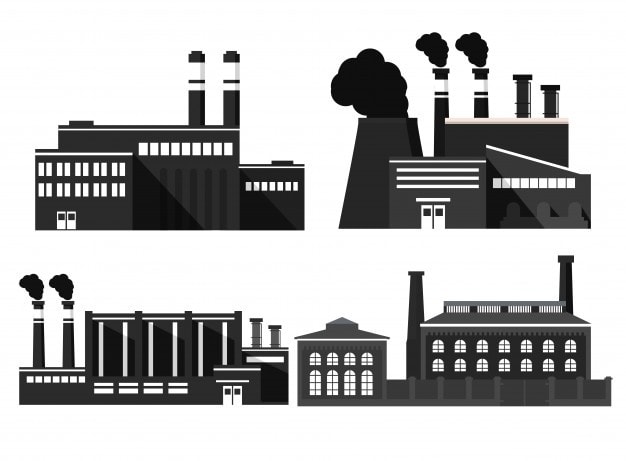 1. Industrialization
Industrialization is one of the leading causes of urbanization.
The modern society of today is built on an urban lifestyle. People are moving from an agrarian society to non-agricultural jobs, which are industrial and corporate. The reason being that such jobs provide a better income, consistently.
Most people have moved from rural to urban areas in the hope of finding better employment opportunities with growing businesses. Since most people, in the beginning, we're able to see well-paying jobs outside; this trend was encouraged into the future.
Industrialization leads to large-scale migration of people from rural areas to urban areas. However, the area and the resources available in urban settlement are limited. It creates a dent in urban development.
2. Commercialization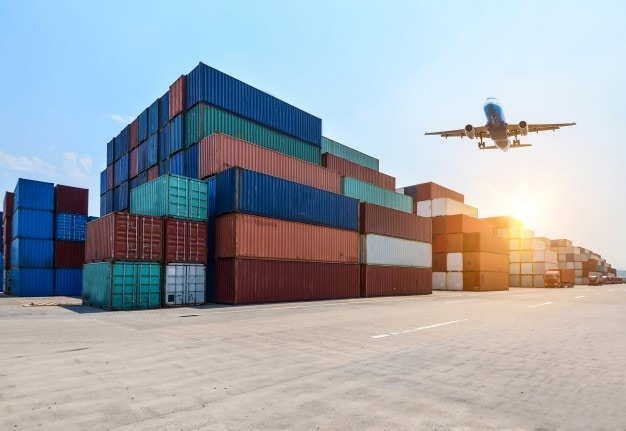 Trade has been one of the primary reasons behind urbanization.
The export and import of goods and services is a prosperous business venture. The modern society has a constant need for the distribution and spread of products, services, and other commercial transactions.
It has encouraged people to build many marketing institutions and modern exchange methods. Naturally, this has led to the rapid growth of towns and cities. People hold the belief that commercialization and trading in cities offer much better opportunities than rural areas. The reason being that the standard of living in urban areas is high.
Moreover, the technology requires for useful trade is only available in urban areas. Hence, the migration rate increased. Industrialization and commercialization clubbed together are the two significant reasons for urbanization.
3. Political causes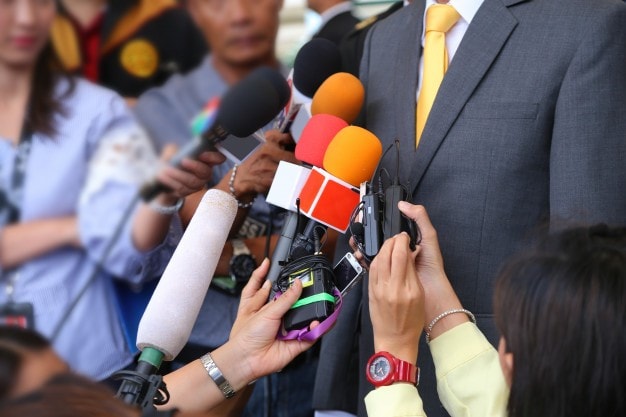 Political instability and disruption lead to a chaotic situation in rural areas.
Under these circumstances, people are forced to leave their homes and migrate to rural settlements. The reason behind migration is to get food, shelter, and clothing.
If a large number of people suddenly migrate to urban areas, it causes the population saturation in cities. It also creates a dent in the limited resources available. Naturally, vast slums are developed on the outskirts of these cities. And slums give rise to a new set of problems.
4. Social Benefits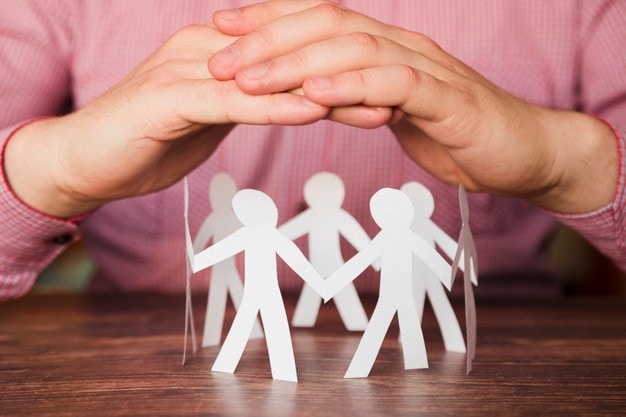 People find much better amenities in cities and towns.
There are better facilities such as the likes of housing, sanitation, education, healthcare, living standards, and recreation. Such things act as an incentive for people to move into urban areas from rural regions.
It has been right in so far that people have found better living conditions in cities and towns. More and more people today are encouraged to make a move from backward regions to more developed ones.
5. Social causes
It is observed that young people living in rural areas have the desire to get the taste of urban life. They have the urge to lead a life of richness and indulge in youthful activities.
Hence, they migrate to urban areas. Again, due to lack of employment, such people either experience immense poverty or resort to illicit activities. Naturally, the crime rate in urban areas increases and causes a hindrance in urban development.
6. Degradation of the environment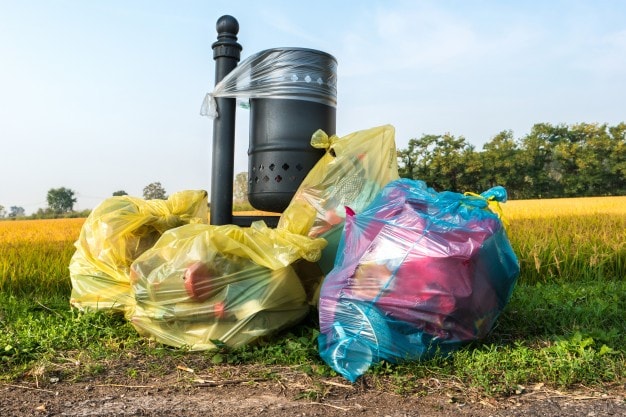 Industrialization leads to rampant deforestation, mining activity, and expansion of industries. Naturally, the land of farming families is destroyed.
In most cases, these families aren't compensated for the loss of property. Sometimes, the mining companies provide small funds to the families to help those migrated to urban areas. But there is no guarantee of getting employed in cities.
Under such circumstances, the farming families are forced to settle in cities and towns. Due to a lack of work, these families suffer from poverty. Hence, degradation of the environment not only destroys the rural environment but also encourages poverty in the country.
7. Employment Opportunities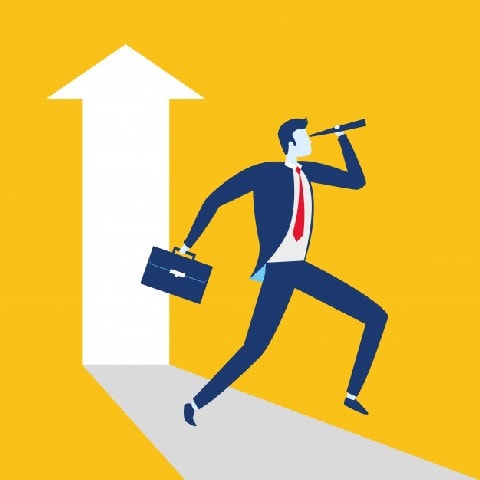 There are several employment opportunities in urban areas. These are a compelling factor for rural folks who want better means of livelihood for their sustenance.
People often migrate into cities and metropolitan regions while looking for jobs that pay well. It is particularly true of developmental areas such as education, public health, transport, sport, business, and recreation.
These jobs pay well and have several added benefits. More of such jobs are continuously being generated in cities and urging a move from rural to an urban lifestyle.
8. Modernization and Changed Lifestyle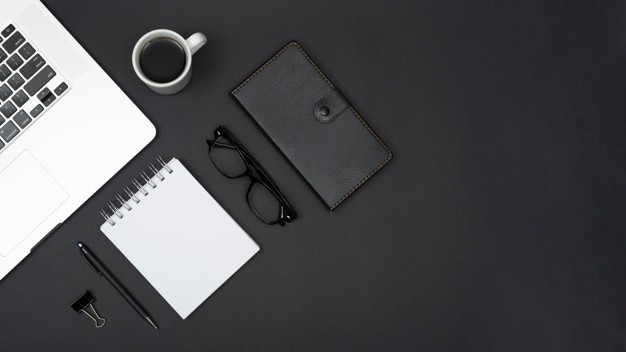 Urban areas have several modern technologies and facilities to offer.
Cities have become highly tech-savvy with sophisticated communication, medical facilities, infrastructure, enlightenment, dressing code, social amenities, and liberalization. People entertain the idea that they shall have much better lives in urban places.
9. Rural-Urban Transformation | Causes of Urbanization
Most localities are taking up an urban form of life. Minerals are discovered, and natural resources are exploited for commercial reasons.
This turns rural areas into growing cities. An increase in productivity causes economic growth and creates employment opportunities. Wherever these two exist, there is a natural inflow of people.
10. Education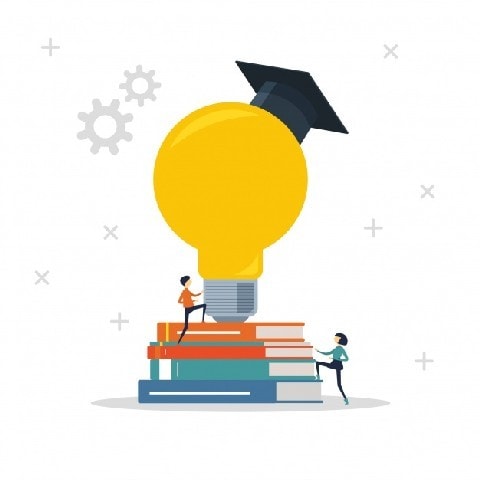 Better education facilities, opportunities to study in reputed universities and colleges and better quality of education attract young people towards urban settlements.
Their mindset suggests that acquiring a better quality of education will increase their employability. It will ensure a safe and secure future. Hence, the need for education is one of the various reasons for increased urbanization.
Positive effects of Urbanization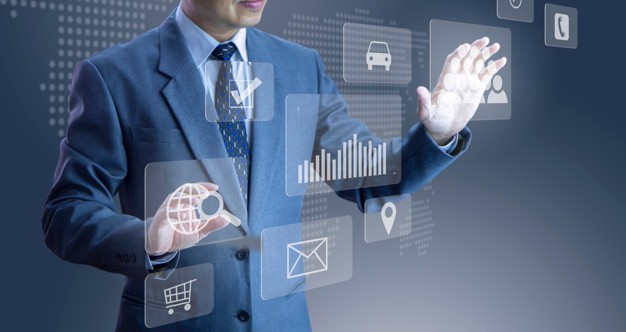 Every coin has two sides. Hence, it doesn't come as a surprise that urbanization also has a specific positive impact on the development of the nation. Let us take a look at some of these effects-
1. Improved standards of living
Urbanizations lead to the creation of employment, better job opportunities, availability of technological facilities, improvement in infrastructural facilities, etc.
The quality of education also improves, and people are provided with better medical facilities and healthcare requirements. There are better communication and transportation facilities in urban areas. Naturally, the living standards of the population improve.
They become financially stable enough to avail all these facilities with better quality. It leads to an increase in the Human Development Index or the HDI of the urban settlement.
2. Improved market potential
City life generates the market potential of the population. Their shopping potential increases manifold. It leads to the development of malls and shopping complexes.
These malls cater to various needs, including entertainment, food, recreation, cultural activities, and many more. But most of these shopping complexes are owned by national and international companies. These significantly interfere in the growth of small independent businesses.
3. Availability of better services
Due to advancements in the field of technology in urban areas, they can provide a variety of services to the people. These services are not available in rural areas.
Proper medical care, education, transportation, etc. are more developed in urban areas. Even recreational facilities are more advanced in urban settlements.
Negative Effects of Urbanization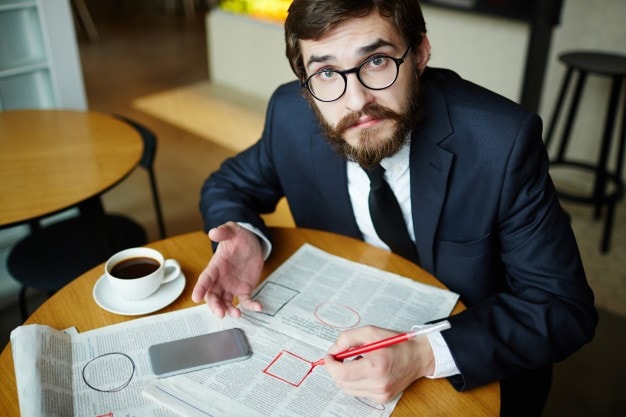 1. Housing Problems
An increase in the number of people within any area results in the problem of accommodation. The population has also significantly increased in the last few years.
Because of this population pressure, urban areas face a scarcity of housing facilities.
It occurs because the expansion of housing and public utilities has been insufficient. Building material is also expensive, which cannot be afforded by everybody.
2. Overcrowding
Since there is a lack of housing facilities, many people are forced to share small living spaces.
Congestion has significantly increased with the influx of rural population into urban areas. It increases pressure on land and resources, creating a scarcity of basic amenities.
3. Unemployment
Although the primary reason for urbanization was ample job opportunities, the situation has dramatically reversed now.
Since several people flock to cities in search of jobs, employing every one of them becomes difficult. Moreover, jobs have become highly specialized- not everyone can meet all the job requirements of a profile.
4. Water Scarcity
Where the population has increased, resources have remained minimal.
One major crisis that big cities face today is water scarcity. Dry summer seasons are even worse where water is available for only some hours during the day.
5. Sanitation Problems
There are too many people inhabiting a small region in urban cities. This results in inadequate sewage facilities.
Municipalities and local governments have found it particularly hard to take care of all the waste generated in a city. Most of this is dumped into water bodies, which results in pollution and health hazards.
6. A rise in the crime rate
Due to the increase in migration towards urban areas, cities experience various problems due to lack of resources, poverty, unemployment, overcrowding, and many more.
These economic problems give rise to many social issues. These issues include vandalism, increase in crime rate, drug abuse, etc. An economic backdrop in the city leads to many social crimes like kidnapping, rape, murder, theft, robbery, hijacking, etc.
Such an open crime rate disturbs the peace and stability of cities and towns. The increase in the price of urbanization will only cause a significant boost in the crime rate.
Solutions for the Issues of Urbanization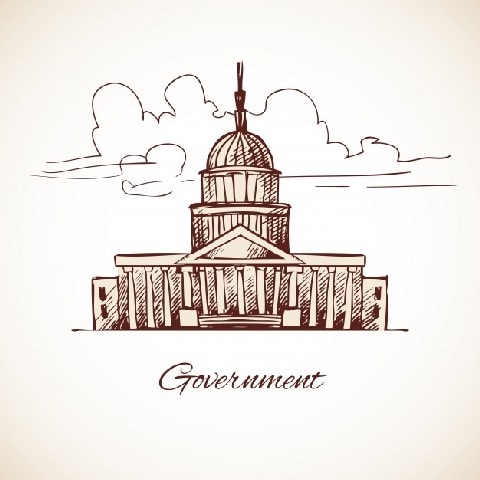 The government needs to take more initiative in managing urban lifestyle. There should be better urban planning, financing, and institutional reforms
Governmental transfers and land utilization should be considered in line with a large number of workers migrating into cities.
There should be laws for sustainable and environmentally friendly. Smarter growth techniques need to develop for conserving natural ecosystems.
Tourism promotion, as well as sustainable use of natural resources, should be made the founding base for creating more job opportunities.
Stakeholders in urban regions can provide counseling and campaigns for active health clinics as well as family planning. It is needed to keep the population growth in check.
Social management, along with public governance, needs to be improved. More job opportunities need to be created for people who remain unemployed.
Final Thoughts
Urbanization has increased dramatically in the past few decades.
The issue of urbanization affects developing nations more than in developed countries.
There are many reasons responsible for the increase in mind. These reasons include commercialization, industrialization, political instability in rural areas, better facilities in urban areas, etc.
People also migrate to cities for acquiring education, availing better medical facilities, and seeking better employment opportunities. There has been a rapid decrease in the rural population as more and more people shift to urban regions and townships. Although initially, this was a sign of growth and development, things are no longer the same.
Urbanisation has certain essential benefits.
But it also comes with a lot of negatives and downsides. If not managed properly, these disadvantages will prove to be detrimental to the cities and the country as a whole.
Governments and the general public need to manage and address this issue for sustainable growth and development of the planet.
Now, we hope you would have understood different causes of urbanization and how they have been affecting the societies around the world. Did we miss any of the reasons that you consider significant for the urbanisation in your community? Share your thoughts with us in the comments.