In your regular lives, you must have experienced many of the times that you started liking something, imitating someone or opting for any new product or service just because you had seen it a lot. Or you would have generated a preference or inclination towards those people with whom you are surrounded with often. It is merely due to the familiarity of those aspects. It is commonly known as the "mere exposure effect" or also the "familiarity principle."
In this post, we will understand why we start thinking positively for a person or thing to which we are exposed repeatedly, or we have some familiarity. So, without any further ado, let us get started with the concepts and psychologies associated with the Mere Exposure Effect.
What is the Mere Exposure Effect?
The mere exposure effect is a phenomenon wherein people begin to develop preferences for things just because they are more familiar with them.
The mere-exposure effect is based on the fact that repeated exposure to particular things will generate and augment a sense of familiarity. Thus, it is also popularly known as the familiarity effect.
The effect applies to various things, elements, or people — for instance, music, art, writing or words, and faces, among others.
A key element in mere exposure effect is that you begin to like something or some item more just because you have a familiarity with it. There is not substantial reason attached to it.
How was it discovered and how does it happen?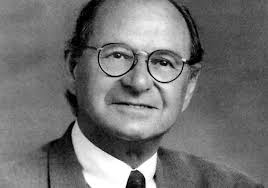 Robert Zajonc initially coined the mere exposure effect.
He explored the mere exposure effect by showing numerous participants, several representations. These included faces of strangers, foreign characters, and even Chinese words and characters. Some of the participants of this experiment had seen these representations before, and some were viewing it for the first time.
During the experiment, Robert Zajonc asked the participants to rate those images on a scale of pleasantness. For the people who had seen the photos before, they were observed to have given a higher rating than the ones who had not.
Further studies and surveys have shown that this is observed when people are stimulated using images, people, colors, and such which have previously encouraged them; they have a higher favorability towards them. Therefore, people tend to develop a liking for things to which they are exposed repeatedly to the mere-exposure effect.
The mere-exposure effect is also seen in animals. It was shown by playing two frequencies to different groups of unhatched chicks. After hatching, the group of chicks chose the rates (tone), which they were represented to in their pre-natal stage.
The effect is noticed to reach its peak after about 10 to 20 exposures and then steadily starts to decline after this.
Why Mere-exposure effect is it substantial?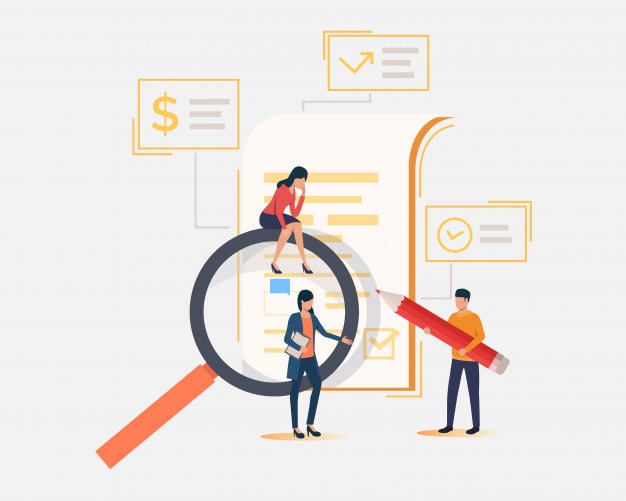 Through his research, Zajonc suggested that to make a choice; it does not necessarily require cognition. It notes that liking something is a good enough reason for deciding upon it. The decisions made by individuals require little to even no cognitive process.
Thus it has been noticed that people tend to post-rationalize their choices as well.
Let us look at a few examples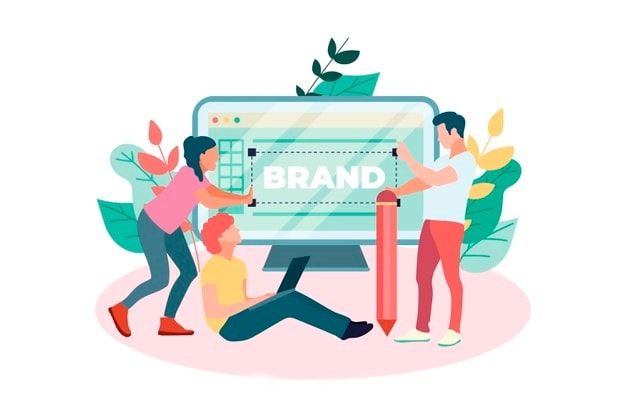 Brands have a significant influence over us.
Moreover, just the presence of the brand or hearing its name is enough for us to react positively towards it whenever we are exposed to it next. However, further research suggests that over-exposure can lead to a decline in interest.
Thus, the mere exposure effect is in full effect when the company or the brand is relatively new or unfamiliar to the audience.
It has been observed with financial traders as well. They have been found to invest in domestic securities just because they know about them and are familiar with them. It holds even when there are better or also similar alternatives present in the market.
Mere Exposure Effect and its influence in Advertising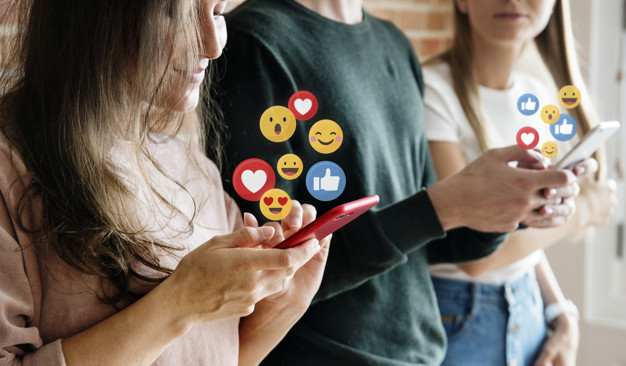 The mere-exposure effect has a crucial role to play in advertising and marketing.
By advertising a company several times to the audience develops a sense of familiarity with them about the brands. The mere-exposure effect, in turn, leads to a level of trust in the brands. It is also regardless of the fact whether they have learned something new about the brand or not.
As the customers hear the name of the brand repeatedly, they begin to think that it must be trustworthy and competent.
For instance, in one of the surveys conducted to prove the presence and effectiveness of the mere-exposure effect in advertising, a group of students between the ages of 18 to 24 years was considered. They were asked to read an article on mere exposure effect on their computers.
As they were reading, the top of the screen of the computers displayed various popup ads. After they were done with the reading, they were asked a few questions regarding the advertisements. It was observed that they had a more positive response towards the ones which had appeared more frequently as compared to the others.
However, as discussed earlier, over-exposure can lead to a decline in interest. It applies to advertise as well. Thus, when a company or a brand is relatively new or unfamiliar to the audience, the mere exposure effect is beneficial. The increase in exposure can lead to a decrease in favorability.
All these factors show the power of the mere-exposure effect. The level of favorability is augmented significantly owing to the familiarity with the brand. When they choose products, be it in an online store or a physical store, just because of the awareness regarding a brand, they can go ahead and opt for it.
Here is a video by Marketing91 on Mere Exposure Effect.
Its Limitations
The mere exposure effect is not observed to have much of an impact on children.
It is because children prefer new things instead of the ones with which they have grown familiar.
So, in the cases you are planning to target kids, you must opt for something unique and exciting than believing that it will help you in generating more leads and conversions.
Subliminal Exposure
It has also been noticed that the mere-exposure effect is much stronger when people are subliminally subjected to images or words. If the people are exposed to something at a subconscious level, the preference level to it increases sharply.
Therefore, even if you do not recollect seeing something a lot before, you will still end up preferring it more.
Applications in decision-making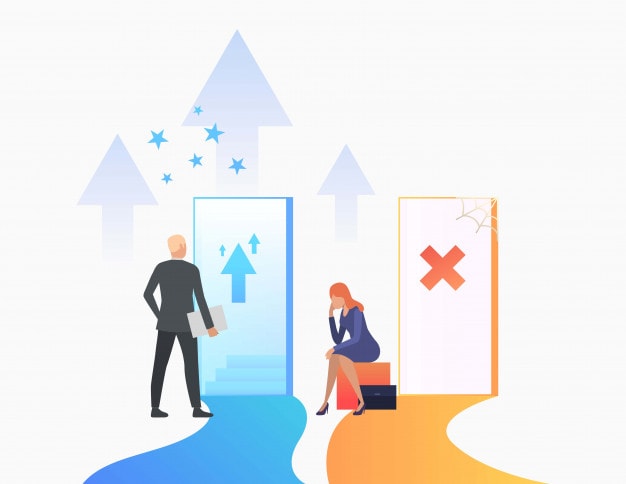 The mere-exposure effect has also been observed to have a significant impact on decision-making. There is a range of decisions that people end up making because they have a greater familiarity with one of the options they have in front of them. It is true even if the alternative is a much better option.
For instance, say you are deciding upon a college in which you want to study. Say there is a school that you love, but you have not heard of it. You have gone through all the details and its brochures, and it seems like the ideal school.
However, there is another college that you have come across a few times, and it is not as good. You may end up choosing the secondary school because it might give you a feeling of safety despite it not being good enough.
There are numerous instances wherein people end up making decisions basis on what they find to be more familiar to them due to the association of comfortability with it. It may stem from a false understanding that originates from awareness, but this is the power of the mere-exposure effect.
Interpersonal Relations
The mere-exposure effect also influences the way we interact with people we know or even strangers. Frequent exposure to other people can lead to a sense of increased trust. They then cease to be just strangers. It is said that proximity boosts the levels of attraction, as well.
If a person is a stranger, even if there is daily exposure to them in some of the other manner can lead to a developed sense of familiarity with them yet if you have never met them personally. The mere-exposure effect creates a sense of trust and even a potential bond in some cases.
Wrapping up the Mere-Exposure!
In conclusion, as far as the familiarity principle or the mere exposure effect goes, the exposure of people subliminally has a more significant impact on them. They end up liking something, such as a picture or a word, in a much more profound manner.
The fact proves that one can be familiar with something despite having no real awareness of seeing it before. Thus, the effect is a potent phenomenon and is even more effective when registered subliminally.
The mere-exposure effect can also help someone become an influential person. It is surprising how much simply just being around people can do for that. If you are looking to become more social or to have some influence in your social groups, you can probably make use of the effect, and thus, the familiarity principle.
In an advertising or marketing oriented sector, the mere-exposure effect has a crucial role to play. It is one of the main reasons why companies or businesses pay hefty amounts of money to put up logos or symbols on their products or services. It helps with making their audiences familiar with their services or products, and thus, their brand.
How important do you find the Mere Exposure Effect in advertising and business management?
Have you ever implemented the Mere Exposure Effect in your business model and what have been its impacts in targeting and converting more prospects? Share your point of view with us in the comments below.