An adequate system of price setting is fundamental for any independent venture to survive in this competitive world. Adding overall revenues and advertising techniques, pricing policies make a connection among clients and an organization's accounts. While numerous techniques and innovative strategies for pricing are accessible to retailers, leader pricing, otherwise called loss leader pricing, includes selling things with decreased overall revenue with the expectation that less price will pull in extra clients to a store.
For instance, a product costs 1k in its making and then is sold at a lesser price, i.e., 6k. It is sold at a loss of 1k. This type of pricing is known as leader pricing when a product is sold at a price less than its cost.
The theory behind Loss Leader Pricings Strategy Overview
The idea driving loss leader theory is elementary: A retailer forcefully showcases prices for merchandise that are much lower than the actual cost of that product.
Now and again, the store may offer the loss leader product for not as much as its expense. The price decrease pulls in clients to the stores, who explicitly wish to exploit the lesser price. While they're in the store, they purchase more products.
These coincidental purchases finance the loss gathered on the set-apart things which they were selling at a lower price, and, in principle, the store sees more deals and profits in light of the expanded sales started by the product with a lower price.
Leader pricing can be a segment of more significant showcasing systems. Numerous retailers use this as a way to pull in new clients, offering a precarious rebate on a mainstream thing to acquaint clients with their store. After the price comes back to ordinary, a portion of these new clients may keep on shopping at the store.
Different occasions, retailers use loss leader pricing to build status of low prices, ceaselessly promoting loss leader pricing to strengthen the idea that they offer great prices.
The practical utilization of Leader Pricing Strategy In a Business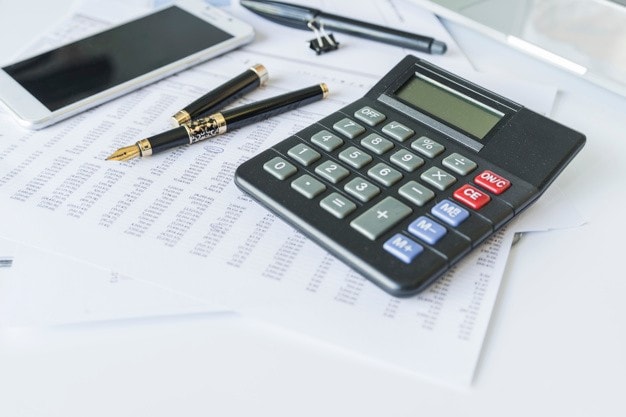 Various kinds of organizations utilize this pricing system for multiple purposes:
Some organizations use it to sell another product. It saves their cost of gaining new clients through different mediums like commercials.
Some organizations utilize this pricing to clean up their stock. The lower price is more in demand; thus, it gets simpler to sell these products at a comparatively more significant rate.
Retailers utilize this pricing technique to pull in more clients. Yet, since they would prefer not to make a loss, they increase the price of some other products to make up for the loss incurred by product marked as a loss leader.
Legal Concerns in Leader Pricing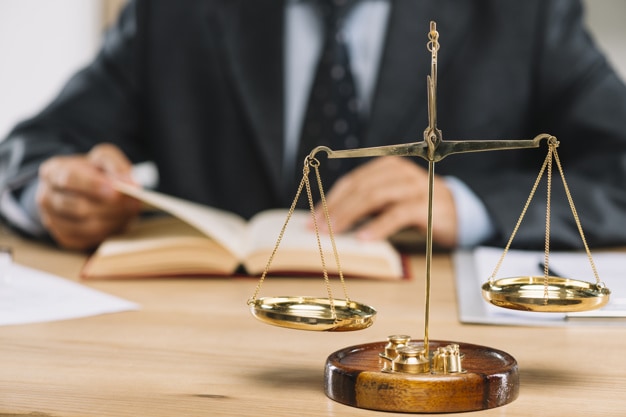 In numerous nations, this pricing system isn't lawful as it makes a reaction with the providers and the merchants who offer different products at a more significant expense.
Subsequently, they structure entryways against this low priced product and quit stocking it as it doesn't provide them with any profit and makes a boundary for the rest of the products lined up for purchase.
Albeit no restriction on the act of leader pricing exists on the government level. However, still, you should counsel your state's division of the business to decide whether the training is prohibited or limited in your country.
Furthermore, you ought to be prepared to convey the product at the promoted price, except if you sell out of it. Conscious inability to stock a publicized loss leader or selling it at a more significant expense than expanded is a misrepresentation. Your state laws may likewise expect you to give IOUs to clients who wish to buy the limited thing if it's out of stock.
Follow-the-leader Pricings Vs. Loss Leader Pricings
Among contender based pricing procedures is follow-the-leader pricing and loss leader pricing, just as going rate pricing. Rate pricing a product includes pricing is dependent on its immediate rivals.
Loss leader pricing includes selling a product requiring little to no effort, generally at a loss, to pick up a piece of the overall industry. Stores may utilize loss leader pricing for specific products around the special seasons to get customers to visit its stores, with the expectation they'll likewise buy higher-edge products.
Pros of Leader Pricing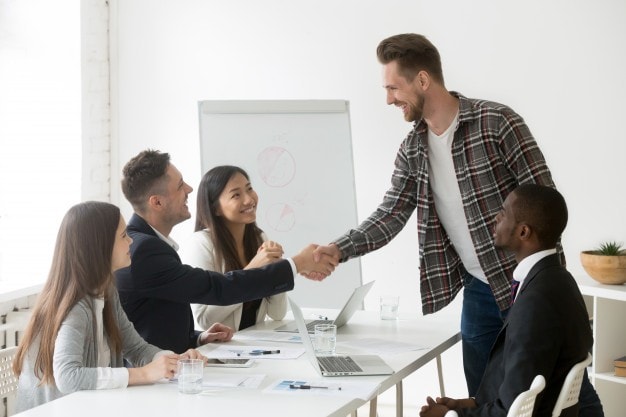 1) Helps you establish your market  
At the point when you're merely beginning, it very well may be difficult to persuade individuals to test your products, mainly if the market is as of now immersed with rivalry.
Remember that individuals are animals of propensity, and it's genuinely challenging to make them change from a contender to you. Fortunately, this type of strategy lets developing brands carry clients with these arrangements.
2) You can promote the product
It's critical to pick the loss leaders and the complementary products deliberately. If you comprehend what is a loss leader procedure, at that point, you should know which products deserve to be among the list of loss leaders and which of them do not.
For instance, on the off chance that you are a web-based garments retailer and you need to get a head start for your sale of overcoats, you can concentrate on small items which do not cost much, such as shawls, sweaters, hand covers and transform them into the product with less price. Thus, you will draw in clients to the online site.
3) You can attract new customers
Utilizing the loss leader technique is an extraordinary thought if you need to carry some new clients to your organization. Numerous individuals are dazzled when they see low prices for things they'd prefer to purchase.
Also, in a troublesome economy, clients may welcome the way that you are reducing expenses, and the prices are of their interest. This method will be beneficial for you and also a great deal over the long haul since you may arrive at a significant benefit at last.
Cons associated with loss-leader strategy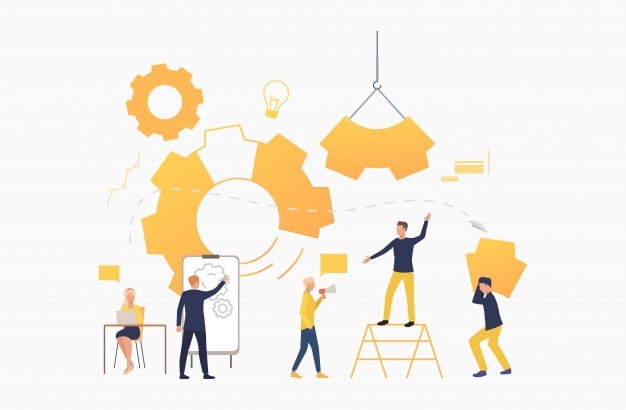 1) It can bring down what you perceive of a brand
Even though limits may appear to be a good thought, it is a risky methodology to depend just on them. It has been demonstrated that they can bring the brand down as effectively as they can support it.
The customers might think that the principal purpose behind this profound rebate is the low quality of the product. Hence, if you exploit this strategy, you can cause individuals to commit a mistake in identifying a modest product with an inferior quality product. When things aren't crystal clear, clients will not prefer to pay for a product with low quality.
2) It lets the customer wait till you put up a sale 
If a company doesn't have the foggiest idea of how to utilize the loss leader procedure effectively, they may wind up persuading their clients that it's smarter to sit tight for a discount on certain things than get them at their maximum price using leader pricing.
Numerous entrepreneurs whine that individuals hold up until November first to purchase their Halloween treat or until season end to get another BBQ for themselves. Never let limits transform into a desire for your clients, rather than an exemption. The distinction is, clients, don't feel that kind of zeal when they catch wind of a price cut from your company.
3) Products should be stocked up
When you choose to transform something into a loss leader product, it's significant for you to load up on it. There should be sufficient products present in your storehouse if you need; however, many individuals as could be allowed to have an advantage of the offer.
One model would be the KFC, where they offered coupons to customers when they ran out of chicken. It made the customers very angry and spoilt the image of the brand.
4) Loss can be expected
It's essential to figure out accurately how to use the loss leader procedure. On the off chance that you don't put it up carefully, you can mark the product too low.
For this situation, you can never recuperate the cash you lose because of that product, which happens to be the loss leader. Remember that the loss leader is critical to generate higher deals. If it's not driving the case, at that point, you just got yourself into a loss, which is terrible for your brand image.
Leader Pricing Wrap Up!
The loss leader pricing system has many fascinating applications about the present market and usage of leader pricing strategy.
We've examined models going from crisp nourishment to new tech and even how large companies like Walmart and Amazon get on the strategy every once in a while.
Like all apparatuses, loss leadership can be valuable or destructive to a brand contingent upon how it is utilized. Be that as it may, binds profound limits to a prizes program can assist brands with getting a large portion of their uncommon ideas by keeping up the view of brand quality.
While it's dependent upon you to make sense if this system works for your image, you'll never know until you attempt — the mix of imaginative limiting and a prizes program very well can make you the leader.
How useful do you consider the leader pricing system? Share your views about leader pricing with us in the comments.
Liked this post? Check out the complete series on Pricing