A business card is often called a multipurpose tool because it fulfills various roles successfully. It meets the basic need of its organization by becoming its first marketing device.
It has the contact information of the company and the person giving you the card so that it can convey brand recognition. A business card is generally 2 * 3.5 inches in size and one of the strongest tools associated with a business entity.
It is a reflection of the owner as well as the organization and considering its small size no mean fleet. How can you project an overall professional image via the small space in a business card is the beauty of it.
It is very important to keep your onus on the design of the card and its wordings because it is an integral part of your collateral package. A business card is an opportunity to make a positive impression on others.
People look at it and see it as a part of your professionalism and hence it becomes doubly important to pay attention in its making. Business cards are exchanged during a face-to-face meet and thus have the power to create a strong connection between two people.
1) Base it on your business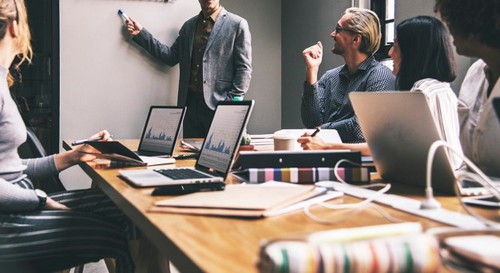 A business card is a true expression of your entity hence base it on your business if you are looking for ways to design a business card. When a person hands over his business card to another person he opens the channel of communication.
It is important to decide beforehand the things you want to communicate with others. Your words and design must leave a positive impression that will urge him to read the card at least.
Until and unless it makes an impact most people tend to place it in their pocket and forget about it afterward. Make sure to give precious minutes on the layout of the card as it is your brand identity that will serve you faithfully in the times to come.
2) Choose the shape of the business card
Choose the shape beforehand if you are looking for ways to design a business card. Do you want a traditional card that is rectangular in shape or do you want to experiment a bit to show your versatility and your modern approach to your customers and clients?
The printing technology has undergone various changes with time and now you have the option of exploring different shapes that were not possible earlier. Consider a non-traditional shape for an immediate impact because it will grab the attention of the cardholder instantly.
Die-cutting is an alternative printing technique that has become very popular in recent times. It allows printing in bulk and cutting in any shape you desire.
If you want to maintain the traditional look you can just round the corners, but if want to experiment you can use any shape you desire by clever cutting.
Some cards have themes and design to highlight the picture of an employee and some have creative shapes that convey fun but every one of them is meant to create a powerful impact and impression. Keep in mind that the card fits a wallet whatever shape it takes.
3) Choose the size of the business card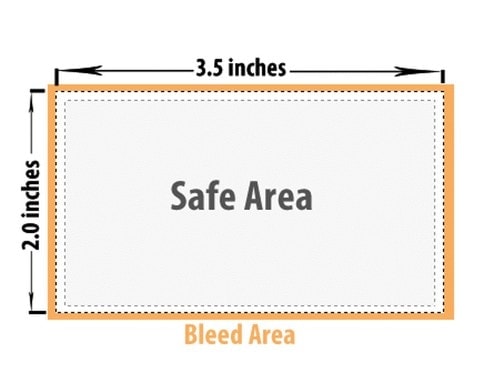 Choose the card size wisely if you are looking for ways to design a business card. Sometimes the size depends on a particular country where the general size is the most popular one. For instance, the Oceania standard size is 3.54 * 2.165 inches, European is 3.3 * 2.165 inches and North American is 3.5 * 2 inches.
In most Asian countries the standard size is 2 * 3.5 inches. While designing it is vital to keep the trim line 3 mm from the edge of the card, safety line 3 mm from the trim line and that makes it 6 mm from the edge of the bleed area towards the inside of the actual safe area for writing.
Never let anything fall outside it as it might be subject to cutting mistakes.
4) Adding logo and graphics to the business card
Make sure that your card is visually appealing if you are looking for ways to design a business card. The first thing you should do is put your onus on the logo which must occupy the center stage.
In the traditional card, only one side of it was used but as times have changed people have started utilizing both sides of the card. One of the sides is now dedicated to the logo and the other one to contact information.
Sometimes people tend to have a small logo on the other side also along with the contact information. The additional space can be filled with the help of graphics. It is actually dependent upon individual preferences.
If your logo is in text or is simple in design you can add imagery graphics to give it a colorful look. Colors and graphics have the ability to enhance your brand personality.
5) Adding text to the business card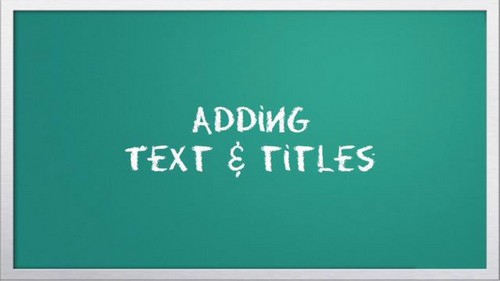 Curiosity and interest are the two sides of the same coin as one cannot survive without the other. Remember to think in such terms if you are looking for ways to design a business card.
When a person becomes curious about a card and it picks up his interest only then will he make an effort to read it. Yes, you have added the graphics and now is the time for text.
Contact information is an integral part of a business entity and it is upon an individual how he wants to place them on the card. The most common things that are included are a name, company name, job title, phone number, email, website URL and social media if it is relevant to your business.
Some people tend to add the slogan to give the card a personal identity but it is completely optional and dependent upon the individual.
6) Choose the typography of the business card
Once you have decided on the various aspects of a card you need to choose the typography so as to make it as per your wishes. You do not want to look at a card and see everything placed haphazardly.
It looks cluttered so keep enough space between the lines to give it an organized look if you are going to design a business card. Make sure the texts are at least 8 pts.
Vary and increase the size of lines which are important for instance you can increase it for your name so that it stands out. Font size has a direct impact on the brand identity so choose between modern, elegant or classic styles in accordance to your own preference.
Choose text and background colors that gel together nicely or you can opt for contrasts as it gives it a distinct look. Yes, being artistic is good but legibility is of utmost importance hence prefer the latter over the former every time.
7) Special finish in the business card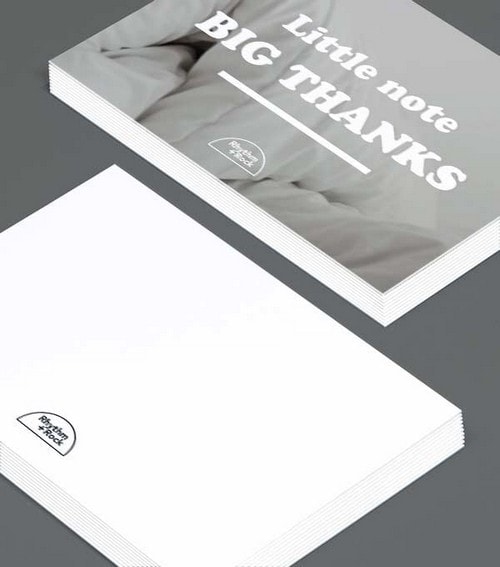 Consider special finishes if you are looking for ways to design a business card. There are several printers in the market that create special effects as an effective design strategy for a lasting impression.
Embossing is used to draw attention to either certain words, design or logo whereas Foil Stamping works effectively for texts and images. You can use Letterpressing technique to heighten the words and Spot UV coating to give a glossy look to word, phrase, logo or graphics.
Make sure that whatever technique you have chosen enhances the look of the business card.
8) Choose unusual material of the business card
The most common business cards are printed on the available card stock that includes photo quality standard paper. Platinum, steel and silver paper is also available for card printing.
If you are looking for ways to design a business card that will look unique and create an instant impact you can opt for different material like slate, wood, metal and transparent plastic. Remember that a business card needs to be something that is easy to carry and keep in the pocket hence choose wisely.
With technology at its height, individuals are also opting for Digital Medium to share business cards. It is considered as email signature and is gaining more popularity day-by-day.
9) Sometimes less is more
You are looking to design a business card that is memorable and personalized. Well and good because it becomes imperative to create a card that can easily grab the attention of others.
Some people want to include everything possible in their card whereas the mindset of some individuals is completely different. They believe in less is more as it will give credence to the actual facts.
The key is actually in maintaining a perfect balance between words, text, font size and color so that everything looks perfectly placed.
10) Professional designer for the business card
If you are looking to create something different choose a professional designer to design a business card. He has the ability to take all your considerations and create something that you can approve of.
There are several professional firms available you just need to search for one that can easily work in accordance with your wishes. Once you have got hold of him, communicate your instructions in a precise and clear manner so that the professional designer can turn your vision into a fact.
11) Finalize your design of the business card
You have chosen every aspect of your business card diligently and now is the time to finalize it if you are looking for ways to design a business card. Make sure to double check that everything is in its proper place and the look of the card works for you.
Is it a visual treat or are the colors clashing, does it look neat and orderly with every word clear or does it look unorganised, is the logo placed at its proper place or you need to make some changes and is the text legible so that you can easily discern it are some important questions that you must keep in mind.
Once you have assured yourself that everything is as it should be, then finalize the design and give the ok for printing. Ask the printer to send a copy of the finished product first before printing others to look and confirm the design.
12) Never leave your home without the business card
If you have completed the design of a business card and it has been printed to your satisfaction then remember never to leave your home without one. A business card is a tool to generate further business and increase your credibility in professional circles.
Keep them fresh and protected in a cardholder and make sure you carry an ample amount every day especially if you are attending events, business functions, and meetings. A business card is a good way towards creating new opportunities from casual meetings.
Remember you can build an instant rapport with the help of this professional tool hence use it wisely to enhance your productivity. A business card has universal appeal and is accepted as a true identity of the organization and its owner.
The textures, words, finish, and color has the ability to give it a true meaning so that it can convey the actual image in a few words. It is an apt opportunity for marketing because it includes name, title, company name, address, contact number, email and website in exact order.
Even today in the age of electronics, digital and social media, a business card has been able to maintain its strong footing because it is considered a physical representation of the card owner.
It is a reminder of your company, values, brand, personality and yourself. The business card has the ability to leave a long-lasting impression on a person so that he can become one of your customers instead of a passing stranger.
If you have been able to hit the nail with its design the card will definitely become your professional image in the competitive market.
Liked this post? Check out the complete series on Marketing