In the fast-paced world of B2B marketing, recent trends are hard to ignore; B2B buyers are leaning more heavily on these marketing efforts than in previous years. Specifically, a 2022 Demand Gen Report indicates that a significant 55% of US B2B buyers are relying more on B2B marketing now than they did just one year ago.
The key to successful B2B marketing is understanding that different B2B channels can be leveraged to reach different audiences. With digital marketing, the sky's the limit in terms of targeting options and messaging strategies. For example, social media marketing campaigns can be used to build relationships with potential customers while email campaigns can effectively nurture leads through the sales funnel.
Content marketing also plays an important role in B2B marketing. A well-crafted content strategy can help to establish credibility and build trust with potential customers, while also educating them about a brand's products or services. From blog posts to video tutorials, content marketing is an invaluable way to engage with buyers and keep them coming back for more.
In this article, we'll discuss what B2B marketing is, the strategies and examples you should consider when creating your campaigns, as well as top trends to watch out for in 2023.
What is B2B Marketing?
B2B marketing is the practice of businesses marketing their products or services to other businesses. It is a strategic approach where one business, as a supplier, marketer, or solution provider, targets potential business clients rather than individual consumers.
When businesses or service providers sell their products or services to any other business customers, they use business-to-business marketing as an effective marketing strategy for optimizing the presence of the business in front of its target audiences, building relationships, boosting lead generation, and increasing sales.
For example, software-as-a-service provides the license and subscription of software to many businesses. Other examples could be security solutions, office supplies, financial services, and tools that are offered by businesses to other business buyers.
The strategy for B2B marketing puts the person with the decision-making power at the center and focuses on regulating their buying decisions across the sales funnel. From understanding the buyer's journey to creating buyer personas and designing b2b marketing content, decision makers need to incorporate different b2b strategies to increase brand awareness in the target market.
Key Takeaways!
B2B marketing, short for Business-to-Business marketing, is a tactic followed by companies to sell products or services to other businesses.
It's a strategic approach focusing on building relationships and influencing decision-makers in the business realm.
Through B2B marketing, brands aim to optimize their presence, foster lead generation, and drive sales amongst their target business audience.
Importance of B2B Marketing
B2B marketing refers to the various practices used to reach out to potential buyers for professional services. It is essential for businesses that are serious about being successful in their industries. Some of the key reasons why B2B marketing efforts are important for the marketing team as well as the sales team are listed below-
1. Widened Distribution Span
B2 B's marketing strategy enables businesses to stretch their reach and bring more customers under its jurisdiction. They don't have to restrict themselves from venturing out to the corners of the world. Using the internet, they can reach all kinds of customers without any issues.
2. Reduced Cost of Products and Services
B2B strategy requires businesses to get to know the interests and needs of the client they are going to target. This increases the investment volume to a large extent. In addition, businesses must know their local suppliers and their customers. For this, interviews or surveys can be conducted.
3. Zero-Cost Marketing Techniques
Advertising now has moved beyond television and newspapers. With the help of the internet, you can target your audience worldwide. This is the age of innovation and creativity, so you need to make sure that the content is catchy. Advertising on social media platforms is the entire game.
4. Creates Space for Innovation
With e-commerce, businesses can market their products or services in a wide variety of ways. It further allows them to maintain a stable and sound market image. Virtual banking, online shopping, online business transactions, etc., all get eased up due to e-commerce.
5. Lower Operating Cost
Initially, the operating costs were way too high. Using new technologies, advertising, product or service expansion, etc., requires vast amounts of investments to be made. In the short run, it may be expensive, but the benefits that the businesses get in the long haul outweigh the costs.
How to Create a B2B Marketing Strategy
Step 1: Identify your Target Audience
Understanding your target audience is the first and most crucial step in crafting a B2B marketing strategy. You need to know who your customers are, what they want, and what motivates their purchasing decisions. This could involve market research, surveys, or data analysis.
Step 2: Define your Unique Selling Proposition (USP)
Your USP is what sets you apart from your competitors. It's the reason why customers should choose your business over others. It might be a unique product feature, superior customer service, or an unbeatable price. Be clear about what makes your business special.
Step 3: Develop your Marketing Message
Your marketing message should communicate your USP clearly and compellingly. It's not just about listing features and benefits. It's about telling a story that resonates with your target audience and motivates them to take action.
Step 4: Choose the Right Marketing Channels
Not all marketing channels are equally effective for all businesses. You need to choose the ones that best reach your target audience and communicate your marketing message. This might mean online advertising, social media marketing, email marketing, content marketing, or a combination of several methods.
Step 5: Measure and Adjust Your Strategy
Finally, it's essential to track the results of your marketing efforts and adjust your strategy as needed. Use tools like Google Analytics to measure website traffic, conversion rates, and other key metrics. Use this data to refine your marketing strategy and make it even more effective.
B2B Marketing vs B2C Marketing
The difference between B2B marketing and B2C marketing occurs mainly in terms of their audiences, in B2B marketing, the target audience is another business while in B2C or business to consumer, the target audience is the paying customer.
B2B marketing and B2C marketing also differ in the ways the communication occurs, as B2B marketing pays attention to building relationships and B2C marketing pays heed to offering quick solutions.
B2B marketing strategies are designed in a manner that they can prove a return on investment for a business customer while B2C marketing strategies pay heed to creating engaging content to convert the target audience.
Let us have a look at some of the other differences between B2B marketing and B2C marketing in the comparison table below-
Basis for Difference
B2B Marketing
B2C Marketing
Meaning
The marketing of goods and services between two business entities is B2B marketing.
A type of marketing in which a business sells its products and services to the consumer is B2C marketing
Customer
An organization, business, company, or number of businesses
End-user
Focus on
Building Relationship with the target business
Selling product or service to the end-user
Quantity of merchandise
Large
Small
Relationship
Supplier - Manufacturer
Manufacturer - Wholesaler
Wholesaler - Retailer

Retailer - Consumer
Relationship goals
Long term
Short term
Buying and Selling cycle
Lengthy


Short
Buying Decision
Well planned and rational as per the requirements
Emotional as per the need or desire of the user
Brand Value Creation
Trust and Mutual Relationship
Advertising and Promotion
15 B2B Marketing Strategies for 2023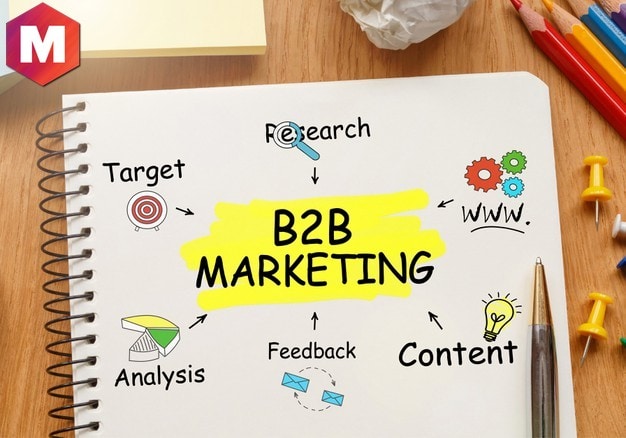 1. Research and Analysis
In B2B marketing, businesses need to start with the research. Research goes into everything from industry to brand, and it is the cornerstone when it comes to a rational and sound decision making process.
Research allows you to find out the industry insights, and know your client, their needs, and preferences to provide them tailor-made solutions. Market research provides you with ample scope to improve your performance.
2. Niche Marketing
Niche targeting is a crucial step for B2B marketing to ensure faster growth. Targeting a particular industry area of which they have complete knowledge allows them to rise above players most efficiently.
The use of niche marketing in B2B marketing is associated with promoting and selling a product or service to a specialized segment of a market. It is one of the powerful advertising strategies that try to optimize brand presence in a unique target market.
3. Improved Website Performance
In this day and age, an organization's website is nothing short of an asset for effective B2B marketing. The website determines the businesses' visibility and allows them to convey their message to the visitors.
Your website should be such that your clients can find it without going too deep. It should be treated as an essential business tool as the popularity of the business pins entirely on it. In other words, the performance of a website determines the performance of a business.
4. Search Engine Optimization
On-site SEO is the kind of practice that focuses on keywords. These keywords do the work of getting your content across to your clients; whatever services or products you provide should be reflected by the kind of keywords you are using.
On the other hand, off-site SEO refers to the kind of practice that takes place outside your website. For example, your business can provide guest articles to get the backlink in return. This will increase your business's presence immensely.
The technical SEO practices in B2B marketing revolve around on-site SEO (Keyword research, relevant content, headlines, titles, inbound links, meta descriptions, alt tag images, etc.) and off-site SEO (shareable content, influencer outreach, review marketing, social media, guest blogging, etc) practices to optimize the presence of the business in the search engines and different digital channels.
7. Effective Advertising
You can find endless channels to advertise your product or service. There are industry websites, social media, Google ads, and retargeting cookies that keep track of your target customers through the web and advertise your products to them accordingly.
Paid search advertising is also one of the powerful forms of advertising that can be incorporated into B2B marketing practices to optimize the reach of one business in front of other businesses.
8. Referral Marketing Strategy
How referral marketing strategy works has considerably changed over the years. Now, the best businesses are those that follow the trend.
Studies have shown a novel result that more than 81.5% of the referrals were made by those who weren't in the business' client base.
9. Customer Relationship Management and Lead Nurturing
Customer Relationship Management System is a software that organizations tend to use. They depend on it for organizing, recording, and maintaining their client data and information.
Lead Nurturing hinges on your website and email marketing strategy for forming strong and long-lasting relationships with your clients. Your email marketing strategy should be driven by analytics as it will help you to nurture your clients well.
10. Digital Marketing
Without a digital presence, businesses can never rise through the ranks. Being active digitally through a website, paid ads, SEO, etc., will help them establish their mark.
It is vital for both B2B and B2C organizations. A B2B digital marketing strategy should start by defining the target customer. This should be followed by the creation of a website, optimization of digital presence, and finally running pay-per-click campaigns.
11. Content Marketing
Your leads are all over the internet. All you need to do is look for people who are searching for your website and offer them the content they are looking for. This way, you can convert into your potential customers.
A content marketing strategy should aim at informing and educating the buyer about your business. This is what makes your content compelling.
12. Social Media Channels
Everyone now prefers to make their purchases online, be it businesses or regular buyers. Designing a social media strategy is the key not only for any business online.
Marketing on social networks can at first put a lot of stress on B2B companies as their sales cycle tends to be protracted. This is not the case with B2C businesses.
Even LinkedIn has gained prominence around the world as one of the first social networks for B2B businesses. Plus, nowadays, Facebook, Twitter, and Instagram- all play a crucial role in B2B marketing and advertising.
13. Email Marketing
The fact is that email is used by 93% of the business to business marketers. It is an effective marketing tactic to reach other businesses and customers. Moreover, it helps in converting subscribers into leads who can then be easily turned into customers.
All you need to do is type out engaging subject lines and use only one CTA in every email. Send out cold emails as it is functional. Also, the design of the email should be effectively created.
14. B2B Influencer Marketing
Using influencer B2B marketing practices helps align the thoughts and ideas of industry experts and thought leaders with the vision of a business.
When businesses use industry influencers for promoting a business, it optimizes the credibility of the business and hence, it automatically optimizes the conversions of the business.
15. Inbound Marketing
The inbound B2B marketing practices are used for aligning the marketing efforts of your business with the latest decision making process of your buyer. It goes through awareness, consideration, and decision-making processes.
Inbound B2B marketing generates leads by attracting, converting, closing, and delighting customers via personalized campaigns. Sales automation strategies with the help of marketing automation software are one of the common ways of using inbound b2b marketing.
A vast majority of companies and their marketing teams rely heavily on outbound marketing techniques as well, such as email campaigns, direct mail, and telemarketing, to target prospects and generate leads.
Examples of B2B Marketing Campaigns
1. STR Software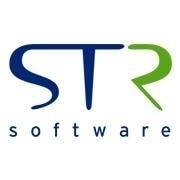 STR Software is a B2B company and is a part of the Enterprise Resource Planning Industry.
The Content Marketing Strategy:
Mainly aimed at providing educational content
Built gated content to get the information from their leads.
Targeted and nurtured leads using this data.
Leveraged email automation to send their content.
Advertised their university using their website.
The Outcome:
Increased conversion rate
More organic traffic
Website traffic increased by 54%
Pageviews increased by 67%
2. Simply Business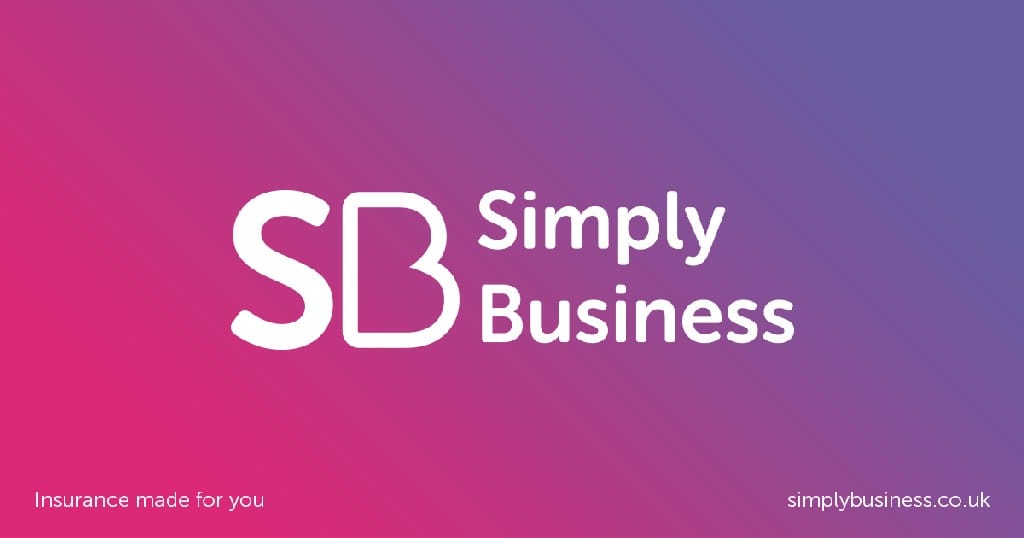 It is an insurance broker that is renowned and famous in the United Kingdom.
The Content Marketing Strategy:
Instead of selling insurance, it is aimed at marketing its content.
 Increased email productivity
WordPress
Social media
Google Ads
The Outcome:
A higher rank on the SERP
More organic traffic
3. Salesforce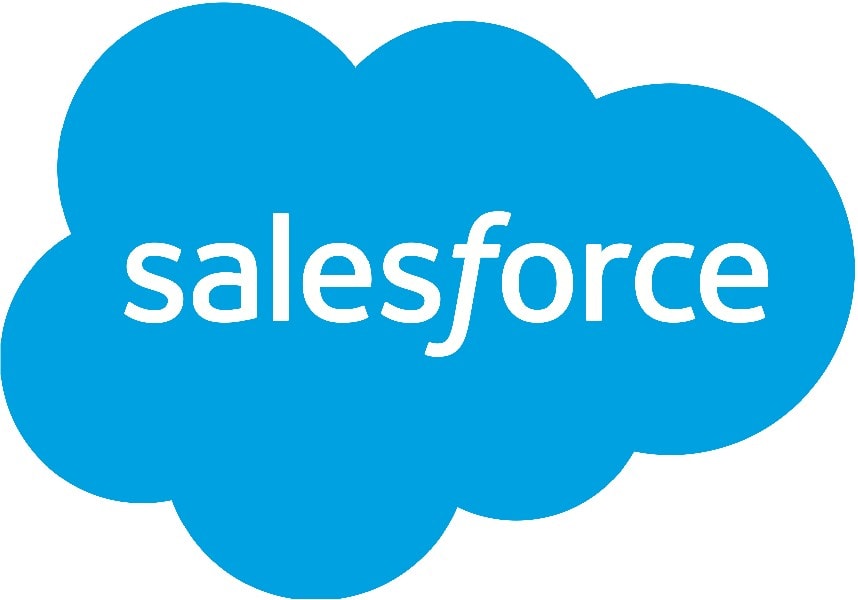 It is the largest dealer of Customer Relationship Management in the world.
The Content Marketing Strategy:
Engaging sales and marketing videos.
Created the world's first stop-motion presentation.
Used Prezi for building customer success.
All this was done to increase their paid traffic and search.
The Outcome:
Traffic increased by 80%
10000 eBook downloads
6500 newsletter signups
4. SAP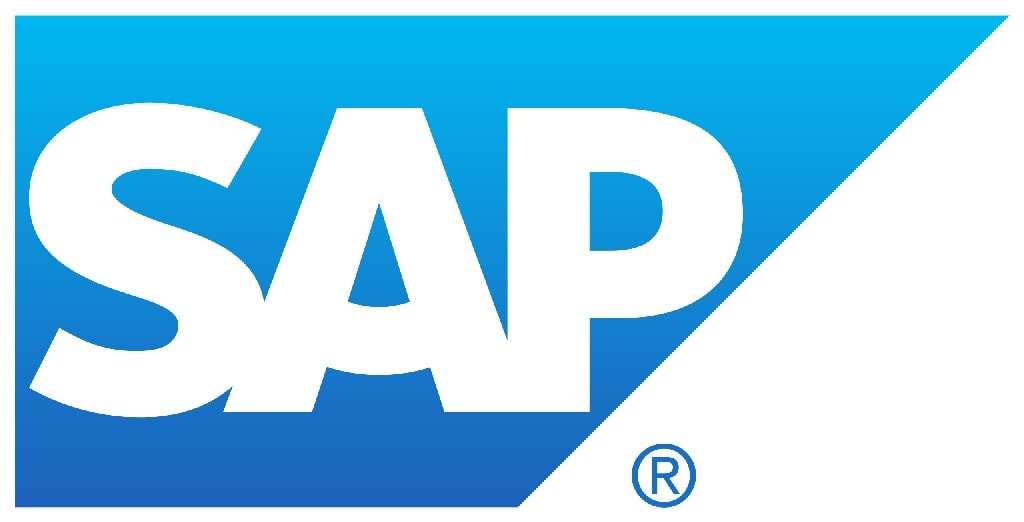 SAP has successfully established itself as one of the world's most excellent software providers and developers.
The Content Marketing Strategy:
It tailored its content marketing strategy for almost 19 different customer segments.
Delivered tailor-made messages that focused on different topics according to the industry.
Provided content based on the solution and explained their product benefits.
It used the appropriate content for each of the targeted customer segments. It included tweets, blogs, virtual events, emails, live events, etc.
So, it can be said that its strategy circled segmentation.
The Outcome:
Marketing ops equal to $3,675,000
Marketing growth equal to $50,037,709
5. LeadPages

It is a kind of B2B business focusing on developing templates for landing pages as well as providing testing services.
The Content Marketing Strategy:
Created a marketing blog for generating leads.
Used A/B testing for developing content and effectively stopped the leads from leaking out.
Provided educational content like eBooks, courses, case studies, etc.
As a part of their educational marketing, they introduced and organized webinars every week.
Launched their podcast, which is hosted by none other than Tim Paige.
Their marketing strategy mainly focused on competing and outperforming their competitor HubSpot.
The Outcome:
Their customer base increased by 35000 customers.
They were able to achieve this within three years.
In 2015, their overall revenue increased to more than $16 million.
What are Some Best Business-to-Business Marketing Practices?
As a B2B business, your main goal is to be the best in generating value. Adopt the following pillars to establish your business's image in the industry.
1. Keep It Human
One thing to keep in mind is that even though your business is B2B, it does not mean that you are supplying your services to some buildings. There is a human element to what you are doing, and it should not be ignored.
A great strategy is to not only the companies but also to those who are running them. You are not dealing with robots, so try to make your marketing as human as possible.
2. Aim At Targeting
Don't just start marketing your content to almost anyone. It would help if you had a proper targeting strategy that starts with you defining and segmenting your customers. This is a necessary step if you don't want to waste your resources.
Make use of key messages to communicate with your target audience. Try to offer as many personalized services as possible.
3. Thought Leadership
This is a kind of content marketing that is considered extremely useful by the top-level decision-making body within an organization.
4. Revolve Around the Context
A business must cater to the needs of its customers by making its content more personalized. But more importantly, the content should be administered in such a way that it suits the context of the site where it is being displayed.
For instance, longer videos work wonders on YouTube, but they may not work equally well on other social media platforms.
Tweaks should be made to the content to fit different platforms.
5. Leverage Multiple Channels
Don't just rely on one channel to spread your message and create brand awareness.
Leverage multiple channels like social media posts, video advertising, blogs, articles, etc., in addition to traditional media outlets like newspapers or radio stations.
6. Focus On Brand Identity and Positioning
Your content should be able to convey your company's brand identity in a way that resonates with everyone who sees it. Your message should not only increase brand awareness but also boost customer loyalty towards your product or service.
You should develop a strategy that focuses on how you want to position your brand in the marketplace and make sure that it is consistent across all channels.
7. Utilize Local Businesses
If you want to reach out to local customers, make use of referral programs and discounts for local businesses.
This can be a great way to create buzz around your product or service and increase brand awareness in the local market.
8. Adapt Content to Company Size
The content you produce should be adjusted according to the size of your company. Smaller companies can benefit from more personalized content while larger ones can opt for an analytical approach to their content and focus on facts, figures, and data.
No matter what strategy you choose, one thing is certain: quality content is the key to increasing brand awareness and creating a positive brand identity. The right content strategy can have a major impact on your business's success, so make sure you create one that works for you.
9. Utilize Content Analysis Tools
Using content analysis tools can help you measure how effective your content strategy is in terms of increasing brand awareness. Tools like Google Analytics can provide you with valuable insights into how visitors are responding to your content and also display the keywords they use when searching for related topics.
These analytics can help you improve the effectiveness of your content and ensure that it is creating brand loyalty amongst its audience. With careful analysis, you'll be able to make better decisions on which pieces of content to focus on and which ones to discard.
10. Create a Brand Positioning Strategy
Your content should also reflect your brand's positioning in the marketplace and the market segment you are targeting. Content should be tailored to highlight how your company stands out from the rest, emphasizing its unique qualities and services that differentiate it from competitors.
Creating a brand positioning strategy will help you establish your company's place in the market and attract customers who are interested in its offerings. Leverage multiple channels such as social media posts, emails, blog articles, press releases, etc. to reach out to prospects and promote your brand identity.
Here is a video by Marketing91 on B2B Marketing.
B2B Marketing Trends in 2023
As the business-to-business market continues to evolve, marketing efforts need to keep up with the changing times. Here are some of the top B2B marketing trends you should look out for in 2023:
Account-Based Marketing (ABM) Expansion
Personalization and Hyper-Segmentation
Increased Use of AI and Machine Learning
Rise of Voice Search Optimization
Integration of Virtual Reality (VR) and Augmented Reality (AR)
Emphasis on Customer Experience and Loyalty
Enhanced Use of Chatbots for Customer Interaction
Growth in Video Marketing
Adoption of Content Clustering
Surge in Influencer Marketing, etc
Conclusion!
These are some of the essential points that are worth highlighting while concluding the post-
B2B marketing enables a business owner to reach out to another business owner. Therefore, adding the human touch to your campaign can help you in forming strong bonds.
The fundamental measures to take as a part of your B2B strategy are defining your goal and audience, choosing marketing channels, getting started with content marketing campaigns, and consistently checking the optimization.
Social media, blogs, email, whitepapers, and video, among others, are some of the most widely used marketing tools.
B2B marketing should be engaging, participating, focused, and around the relevant context. Thought leadership is also a treasured part of this.
Businesses must have their LinkedIn accounts as this social media platform stands out as one of the greatest marketing tools.
FAQs
Q. What are the popular B2B marketing tactics and content formats that B2B marketers should use?
A. Popular B2B marketing tactics and content formats include social media, blogs, email campaigns, industry events, whitepapers, case studies, podcasts, and videos. Additionally, tools such as influencer marketing platforms and virtual/augmented reality can be leveraged to create engaging content for the audience.
Q. What is the most important element of a successful B2B marketing strategy?
A. The most important element of a successful B2B marketing strategy is understanding the needs and goals of your target audience. Knowing who you want to target, what content resonates with them, and how best to reach out to them are all essential components of any effective marketing campaign. Additionally, businesses should also focus on creating meaningful relationships with their customers as this will help them build trust and loyalty.
Q. How can B2B marketing use data, artificial intelligence, and marketing automation?
A. B2B marketing can use data, artificial intelligence, and marketing automation to track customer behavior, analyze the effectiveness of campaigns, segment audiences for targeted messaging, and automate mundane tasks like sending email blasts or optimizing the buying process. Additionally, these tools can be used to personalize content and create personalized experiences for customers to increase engagement. They also change a longer sales cycle into a shorter one, and traditional customers into loyal patrons. Sales teams can use them to optimize B2B campaigns in a marketing funnel and
Q. What are account-based marketing efforts?
A. Account-based marketing (ABM) is a strategy that focuses on targeting individual accounts instead of large groups of prospects. ABM tailors content and messaging for a few key accounts to create more meaningful relationships with customers. ABM can be an incredibly powerful tool for B2B marketers, as it allows them to focus their efforts on high-value accounts while still maintaining strong relationships with all of their customers.*
Liked this post? Check out the complete series on Marketing