With the growing economic challenges, increases the demand for sustainable business.
A sustainable business is the ideal requirement of a modern-day environment. People often misunderstand the actual motto behind any business; it's not just profit-making, taking care of the environment, and society should be the top priority of every business.
All the top brands like; Nike, Adidas, Nestle, etc. are tilted towards sustainable business. Let us understand this topic in a broader sense –
What defines a sustainable business?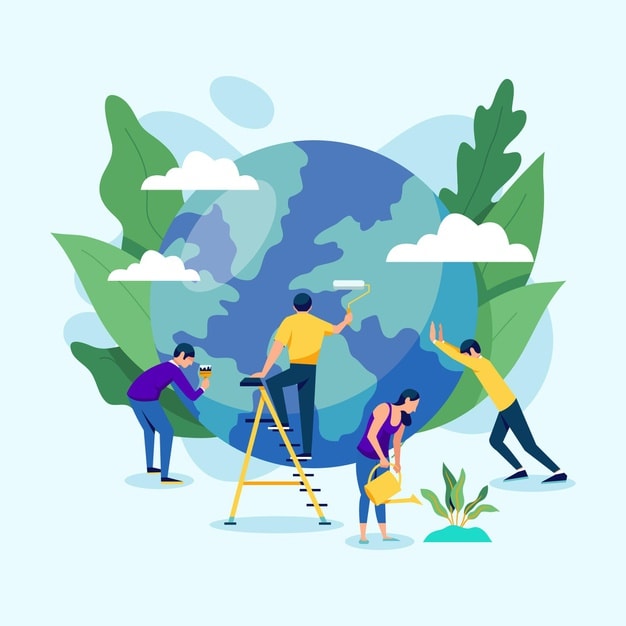 In short, a sustainable business ensures no harm to the environment and society.
The impact of business on the environment and society can never be under-estimated. Moreover, today the success of the business also depends upon its sustainable approach.
An ideal business should lay a positive impact on society and the environment. Social injustice, environmental degradation, and in-equality are the significant adverse effects if a business fails to adopt a sustainable approach.
In a sustainable business, company leaders centre on offering long-term value to all the stakeholders. Let us understand business sustainability definitions from the viewpoints of stakeholders-
Definitions of Sustainability of a Business from a Stakeholder Perspective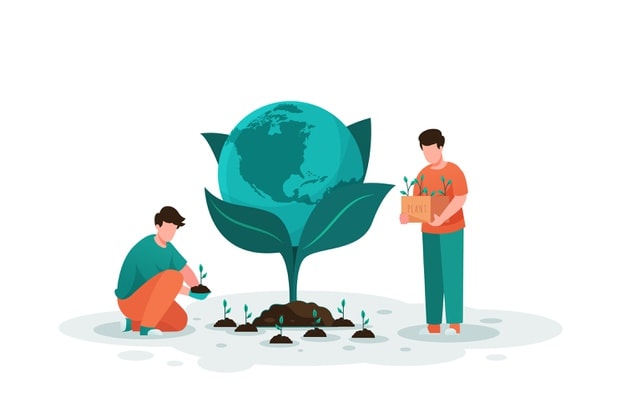 From the point of views of stakeholders, a sustainable business model implies different meanings. Let us have a look upon the definitions of business sustainability that different stakeholder suggest-
1. Employees' Definition of Sustainable Business
I can rely on being seriously employed with a company that has proper planning and arrangement for career growth and a secure future. I'm not only remembered for that planning; instead, I am also an integral part of all the strategy making and implementation procedures. I'm not just considered as the human capital but am the partner of the company's business model.
2. Customers' Definition of Sustainable Business
According to the customer, a sustainable business is a company that will sustain itself in the market for a good time. Customers want to believe that business will remain by their items and administrations as long as possible. Customers want to be secure while making plans with a business.
3. Investors' Definition of Sustainable Business
Investors consider a sustainable business as a business that gives them a long term dependable ROI. Investors are keen on getting more than a quick buck. They believe a sustainable business is one that can help them in building their portfolio for many years to come.
4. Community's Definition of Sustainable Business
The community finds a business sustainable if it comprises stewardship. If a business supervises all the arrangements, dealings, market presence and takes the right decision as per the inclinations of a community, then community finds that a sustainable business. Such businesses also assist in the long term sustainability of the business.
As the essence of CSR (Corporate Social Responsibility) increases, increases the number of sustainable companies in all the industry. Let us understand why this is important –
Why go for sustainability in business?
Going off-trend is never suggested for any type of business in any industry, and the trend today is sustainability. Hence from this perspective, businesses need to adopt a sustainable approach.
Moreover, the investors these days are keeping the Environmental, Social, and Governance (ESG) factors in mind while investing; hence sustainable business becomes more important. According to data; companies with better ESG scores get more investment and hold the minimum cost of debt and equity.
Doing good for the environment and society is never wrong. According to a psychological point of view, going with a sustainable approach in business fills the employees with positivity which further increases efficiency.
Let's ignore everything for once and just focus on the future; the only sustainable approach can ensure the future of our business. Why should we care about our planet? So as to secure our future. Hence the importance of sustainable business is lucid. Long-term sustainability is directly proportional to long-term success.
However, the present situation of our environment is not good, but the people are educating themselves about adopting an environment-friendly approach. A business not following a sustainable approach may lose such a customer base. All-in-all it is our prime duty to save our nature to ensure a future for us and our upcoming generation; therefore, we need to adopt a sustainable approach in our businesses.
Five Principles of a Sustainable Business
Anticipate change in your industry and niche, so you can figure out how to welcome those challenges without hampering the growth of your business. Being versatile and resilient are the keys to sustainable business models.
You should know everything about your business, be it the purpose, motivation, core strengths, USPs, and everything about your customers, clients, and competitors. It will enable you to incorporate a mechanism that can sustain your business with the change of market dynamics.
To run a sustainable business, you should share what you know. This will add value to the lives of other people, and hence you will wipe out all the impediments related to your business from their lives. Sharing is caring, and it paves the path of a loyal fan base.
Figure out how to concentrate on the different opportunities that come your way. You should approach every day with positive thinking to see approaches to add more values, optimize performance, and enhance credibility.
Finally, to run a sustainable business, you should own your success, and accordingly, you should construct a plan to work upon that every single day with the same amount of dedication, perseverance, and accountability.
How to create a sustainable approach for any business?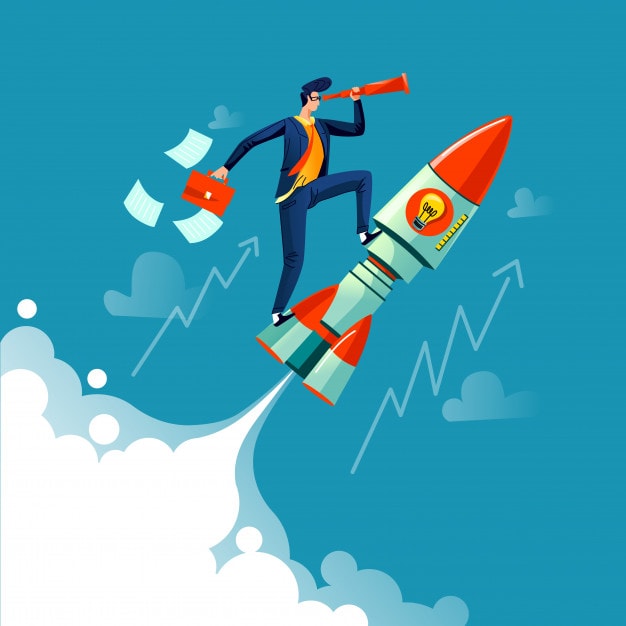 Once the essence of sustainable business is clear, the next question that pops-up is how to get there. There is no hard and fast rule towards sustainability; instead, it's a long-term process. Businesses need to frame a long-term strategy for sustainability and stick to it. Here are some tips towards a sustainable approach for any business –
1. Have a clear vision
Having a vision towards sustainability is first and the foremost tip towards sustainable business. Your business should stand on this vision. Undoubtedly, your business depends entirely on your beliefs. For starters, it is easy, but you can always go back and recheck your vision, fix it and stick to it.
2. Create value
Two businesses of the same industry using the same technology may or may not create the same value. One business may stick to environmental-friendly, whereas others may cause degradation to it. Every business's primary purpose is to create value for its customers; it can never be fulfilled without a sustainable approach towards business.
3. Focus on bringing change to your domain
You can't control the movement on the entire earth, but you surely control the movement in a specific area/domain. If your domain is fabric, then focus on creating more renewable products and minimum wastage, if your domain is motor industry then focus on creating less carbon-emission products and so on. Just focus on excelling in your area and you will end up inspiring so many.
4. Educate and aware
Educating 100s is never easy but educating one is easier than former. Focus on creating awareness through different mediums. Educate people to adopt a sustainable approach to business. You can start with your employees and extend this chain.
Encouraging others towards sustainability is not that difficult; there are so many ways to achieve that. A business can always go for offering rewards to those customers who adopt a sustainable approach and make an eco-friendly purchase.
5. Be a constant re-inventor
Just like in a profit-making approach, you have to evolve continuously for sustainable business. As the climate keeps on changing, so the requirements of sustainability. Be a good monitor and evaluate your business's progress continually. Fix if something's wrong.
Adaptability is something that should never be ignored by any business. Climate keeps on changing with time and so the challenges. Businesses need to be vigilant enough and adapt to even the slightest change.
6. Communicate with others
Businesses should communicate with each other to achieve a sustainable approach in business. Sharing ideas will not only help in the collection of ideas but also improve the implementation.
7. Creating conditions
This may sound strange, but it can be super useful in the long-run. This is more of a group task where business leaders can come together and set a condition in their domain to increase sustainability.
An individual business leader can do this for their employees as well as customers. This is a unique yet practical approach towards reaching a goal faster.
8. Don't take this responsibility as a burden
This happens a lot; whenever responsibility is posed on any individual or business, they start taking it as a burden which further reduces their efficiency. Sustainability is our responsibility but burdening ourselves under it will reduce our chances to achieve it.
There's a plethora of reporting been done regularly regarding sustainable business. Some businesses only aim towards achieving that sustainability certificate and lose their approach afterwards. Be truly responsible for nature and act accordingly.
Let us now have a look upon some of the sustainable business ideas for you-
Best Sustainable Business Ideas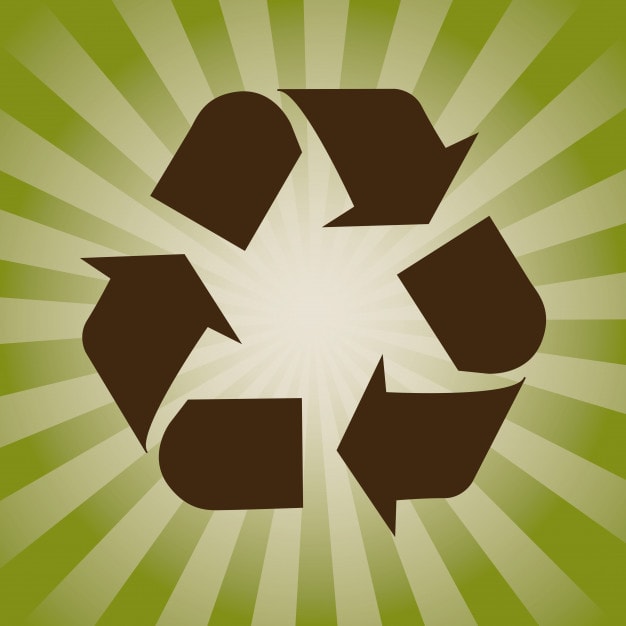 Everyone needs ideas to do something; here are the best ideas for sustainable business –
1. Recyclable shoes
Shoes are part of one's daily life, and Adidas picked up this value-creating opportunity and created 100% recyclable running shoes. Every shoe has a lifespan and once that is reached, one can send them back to Adidas for recycling. This is a great initiative and an inspiration for the entire fabric industry.
2. Eco-friendly packing in E-commerce
"Better packaging company" is an Australian packaging company that designs eco-friendly packaging for e-commerce stores. With the growing popularity of E-commerce increases the responsibility for creating eco-friendly packaging.
3. Compostable wrap for grocery
Purchasing groceries in polythene bags has been our tradition for decades. Drake's supermarket is an independent Australian grocer which took the initiative to create a compostable wrap for grocery. Moreover, this new wrap is shrinkable, which adds-up to its features.
4. AI-platform for cloth selection
You bought a pair of tees from an e-commerce store, but it's loose, now what? If there's no replacement policy, this product will be dumped as waste. Metail's MeModel platform goes on enquiring for a few measurements from the customer and then presents the best size and style that fits the customer.
5. Reusable Containers Takeaway
Startup Returner took this initiative to replace single-use containers with reusable crockeries. This is a takeaway order initiative; where the customers have to pay a certain amount for crockery, they can use that and return that to the company and get their deposits back.
6. Eco-friendly leather from pear cactus
Desserto leather provides a range of eco-friendly leather which is durable yet soft. This company showed that plant-based leather could be a perfect alternative to animal-based leather.
7. Trade-in platform for baby clothes
Upchoose is an e-commerce startup that sells organic baby clothes. As the child grows and size doesn't fit, parents can return the set and get next at a discount. This is an excellent approach to sustainability.
8. Wrapping food with banana leaves
Food wrapping has been done in plastic for decades, but Rimping supermarket came with this initiative of wrapping food items with banana leaves. This is undoubtedly a great alternative to plastic wrapping and a superior approach towards sustainability.
9. CO2 turned into Vodka
This is interesting and highly effective for sustainability. Air Co. is a New-York based company that uses solar energy to transform co2 into drinkable Vodka. What can be a better use of co2 than this? Interesting, isn't it?
10. Rewards for sustainable shoppers
Our mind's efficiency increases if we chase a reward. This is psychology which has been used by Koin-Rewards to reward the traders who complete a responsible purchase. This is a great initiative to encourage people towards sustainability.
11. Software Development
Choosing a software development business model for designing tools that can help businesses or people with their environmental activities or initiatives can also be one of the most useful sustainable business ideas for you. You can also try making such applications as well.
12. Green Venture Capitalist
With this sustainable business idea, you can try to be an empowering force that helps other people in getting their business ideas to start functioning efficiently.
13. Solar Panel Installation
This one is again a trendy and eco-friend business model that will, for sure, enjoy sustainability. You may offer services for installing solar panels for sustainable energy in different businesses as well as homes.
14. Organic Nutritionist
By being an organic nutritionist, you can be let people eat clean that is better for their well being, enthusiasm, and happy earth. Seeing the need for a healthy lifestyle to survive in the future, organic nutritionists is for sure one of the most helpful sustainable business ideas.
15. Energy Auditing and Green Consulting
By opting for this sustainable business idea, you can start a business of working with different businesses and people, so they can adeptly implement strategies for reducing their carbon footprint.
Final Thoughts about Sustainable Business!
Sustainable business is the requirement of the modern era; falling behind the line means loss.
Saving the mother earth is our responsibility, and our business approach can impact our environment a lot. Businesses should follow the tips mentioned above and ideas to adopt a sustainable approach towards their business.
Stick to corporate social responsibility and do well for the environment and society.
Do you also have some sustainable business ideas? Share with us in the comment section.
Liked this post? Check out the complete series on Strategy