Sustainable marketing is using and promoting the environment to sustainable and socially responsible products, brand values, and practices. Businesses do not implement sustainable marketing for a specific period or specific product, but they implement it organization-wide. It is also used for a time-sensitive cause and can be promoted as a USP of business.
The rise of sustainable marketing can be traced back to the criticism that marketing has received from many customers. Most of the marketing claims are deceptive and turn out to be high-pressure sales instead of marketing.
These ads were said to be unsustainable towards marketing and fuelled materialism. The demand increase was artificial, and it was more of a push marketing rather than pull marketing.
The customers prefer a better quality of life, making the world a better place. Strong ethics is desirable for every company, be it small or big. Therefore in such cases, there was a need for ethical and sustainable marketing.
The desire of customers to positively impact the business world directly translates to sustainability in the business world. It is a key strategy and is increasingly becoming important to all business owners, executives, and managers. Sustainable business goals have become common in every business.
Sustainability as a business strategy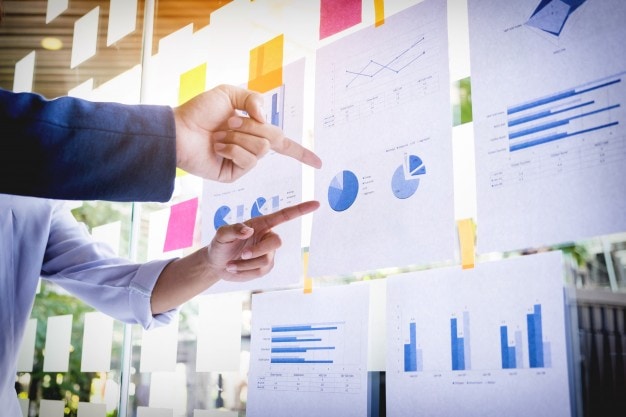 Almost every business takes input from raw material and converts it into the final product. In appeasing the customers, businesses have gone way too far in procuring raw materials, thereby depleting the resources.
The environment has suffered badly because of business strategies in the 60s, 70s, and 80s. It was in the 90s that people became sensitive towards the environment. Businesses picked up the sentimentality, and thereby sustainable business strategies were formed. These business strategies or the ability of an organization to persist over time so that it nurtures, replenishes, and protects the resources.
Although the concept looks new, it has been around for decades. This concept of sustainability in business was developed by the world commission on environment and development in 1983.
This commission of sustainability on business as a business strategy was by Mr. Gro Brundtland, the then Norwegian Prime minister, known as Brundtland commission. After about four years, the commission concluded that both the governments of respective countries and industries have to practice environmental sustainability. Sustainability, since then, has been driven as one of the core values of the business. Reports from Harvard business review found that the companies who practice ethically sustainable business practices have better risk management procedures, more innovation opportunities, and improved financial performance.
This is included but is not limited to better profits, more cost-saving, and improved business processes and logistics efficiencies. This not only has impacted the environment positively but also improved and increased customer loyalty.
Such businesses are found to have more loyal customers than the businesses who practice little or no sustainability in their business. The government also recognizes such businesses for their efforts towards sustainable development.
Many studies have also shown that customers don't mind spending more on sustainably produced products than cheaper but environmentally harmful products.
Importance of sustainable marketing
Sustainable marketing is the big picture of the business. If the business focuses on short-term goals and short-term profitability, then sustainable marketing should not be implemented.
However, if the business plans to stay in the market for a long time, sustainable marketing is the way to go ahead. Every business has an impact on the environment – be it small or large. Even if the environmental impact is negligible from that one business, it is crucial to consider that many businesses are at work, which damages the environment.
These little damages result in larger, more catastrophic, and long-lasting damage to the environment. The consequences of such negligence are bad for the business and the people, and the planet. In such a case, the business should focus on self profitability and planet profitability, saving the environment, giving back to the community, or ensuring that a certain percentage of resources are given back to the environment.
With the help of sustainable marketing, the business will survive and meet all the challenges and give back to the community. Businesses have to realize that their relationship with customers and the environment is not only to take, but they share a give-and-take relation with them.
Unless business intends not to lose profitability to competition, they should not focus on sustainable marketing.
Principles of sustainable marketing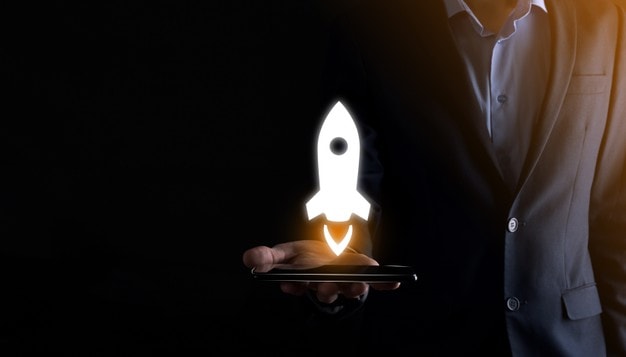 1. Consumer-focused marketing:
Every company should prioritize its customers and organize its activities around the needs of their customers. Rather than creating a need for a product in the market depending on your offering, companies should work their way around to satisfy the customer's need by giving them what they want. This will result in pull marketing rather than push sales.
Companies must understand what their customers want and what their perspective is. This will create permanent and long-lasting relations with customers rather than a simple one time buy and sell relation. When businesses focus on customers, then customers focus on businesses.
2. Customer value marketing:
Customer value marketing is creating value in the company and its products to the customer. Instead of merely giving low prices and offers, the company should create value in its offerings.
When there is value in the product, customers don't mind paying more. For example, in 2007 and 2008, Apple was considered a pioneer in consumer electronics, focusing on mobile phones and tablets.
Apple was able to create value in their products, which attracted most of the customers. In 2020, with the launch of the new iPhone 12, iPhone 12 mini, iPhone 12 Pro, and iPhone 12 pro max Apple has come a long way.
There is competition, and more options are available for customers. It is by creating value that Apple was able to reach and make itself a trillion-dollar company.
3. Innovative marketing
The company should continuously improve its existing products and offerings and try to find innovative ways to satisfy customer needs. Continuous improvement is the key to excellent and successful sustainable marketing.
Customers require innovation in new products. It is up to a company to innovate the products to be appealing, sustainable, and affordable to the customers. Innovation does not have to be in the product always. Changing the packaging, flavor, type of the product, or offering a low-cost alternative can also be considered as innovation.
For example, Coca-Cola has been a market leader in the soft drink industry for a very long time. All these decades, Coca-Cola did not change its original flavor but changed its advertising strategies, which helped them get more sales. Everybody knows that drinking soft drinks is not good for your health, resulting in long-term damage.
Therefore Coca-Cola never advertises their products as a soft drink but presents them as an experience to their customers. Thus, innovation does not necessarily have to be in the product, but it can also be how you present the product to customers.
4. Sense of mission marketing
The company should define the mission in broad social terms rather than using narrow product terms. This will also help to serve the employees in a better way.
When the companies have a sense of mission in their marketing strategies, it conveys a sense of seriousness to their customers. It also conveys the message that the company is interested in profitability from the market and is equally keen to give back something to the community.
This sense is more important than having a better profit margin. This works in long-term sustainable growth for the organization.
5. Societal marketing
This principle of sustainable marketing focuses primarily on the company, customer, and social interest. Societal marketing has become important because it creates the company's presence amongst social classes and helps to establish the organization as a solution provider rather than a money maker.
The triple bottom line in business
For many decades, profitability has been the only bottom line of every business. The motive of every business was to get maximum profitability for their business. Most of the strategies, steps, products, offerings, and the business's entire vision and mission was based on profitability.
However, John Elkington was the one who developed a triple bottom line for every business. This approach is about finding different opportunities that will help the business to build a sustainable competitive advantage. These advantages fall across three important areas of an organization:
Financial, environmental, and social. The net effect of all these three areas with a result in sustainability. Focusing on the finances of the business is as important as the environment and social focus. The business cannot alone thrive on profitability anymore. It is but the combination of all these three bottom lines which will help the business in the long run.
On the other hand, the business cannot stay in the market for long if it focuses only on the environment. It has to focus on profitability, as well. Similarly, focusing only on social needs and societal challenges is not desirable for a business. Every business has to focus on all these three elements equally to result in a long-term success strategy for the business.
Crucial aspects of sustainable marketing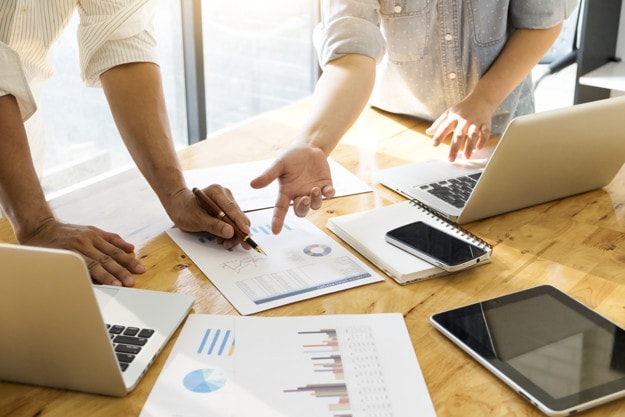 1. Long-term planning
Environment issues have increased tremendously in the last few years. Melting of polar ice caps, reducing trees, reducing animals are all leading to an environmental disaster.
Such things need to be tackled on priority early with small and baby steps by everyone, including businesses. Although the timeframe is significantly less, if every business decides to tackle these issues, they would be reduced substantially. Therefore every business needs to have an objective and clear timeframe to address the environmental concerns.
For example, Lego has its mission to have its Lego bricks sustainable by the year 2030. This announcement was made in the 2018 plan, which will make it a 12-year plan. Therefore it is a fact that the company should look at the long-term goals for sustainability.
2. Consistent planning
Sustainability should not be treated as a simple idea. It should be specific, time-bound, and should have approachable steps. Most of your offering aspects should be sustainable and should be responsibly procured in the environment.
For example, you may have a business producing bread. The raw materials required to make the bread, like wheat, starch, yeast, etc., are procured in an environmentally friendly way, and you have ensured that it happens accordingly. Although you are right in one part, what about the other part? How is your packaging procured? How is the logistics affecting the environment?
All these questions usually turn out when you start promoting your product as environmentally sustainable. Although the product is made from environmentally sustainable resources and tried to give back to the community, other aspects of your product like logistics and packaging do not use a sustainable way.
Therefore it is essential that you consistently plan sustainability thoroughly. For example, McDonald's recently replaced its plastic straws with paper ones. Although the method and the mode of straw that is used seems sustainable, it cannot be processed easily. This was confirmed by McDonald's itself. Therefore it is advised to look at the entire aspect of your planning and make it consistent throughout the product.
3. Responsible delivery of your plan
The core goal of sustainable marketing is to become a part of a company's marketing strategy and find a long-lasting and strong bond with the brand and, in turn, with the customers.
Conclusion:
Sustainable marketing is not only an important aspect, but it is a necessary one and the only way to move forward. Businesses should focus on sourcing their raw materials sustainably and should give back to the community in every way possible.
They must focus on the three bottom lines of business to grow the business. Sustainable marketing is not a short-term goal, but it is a long-term strategy that every business should implement to make themselves future-proof.
Liked this post? Check out the complete series on Strategy