In a business environment, planning and strategy are two words that you will come across frequently. It is very important to have a clear understanding of both strategies as well as planning to make use them effectively in business because they have their own strengths and purposes which aren't interchangeable. The type of business, customers, market or competition decides whether a plan should opt or a strategy is required.
In this article, you will learn about both strategy and planning with the help of different examples and the main differences between them.
What is Strategy?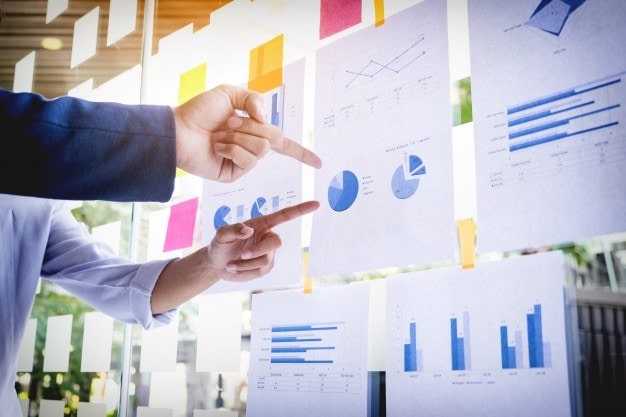 A strategy is a focused plan premeditated to achieve the objectives of the organization. It consists of both competitive moves as well as actions taken by the management of the company to achieve goals. Strategies are usually dynamic and flexible in nature that means one can changes in the strategy as per the requirement of the situation. One interesting fact about strategies is that while making a strategy practical experience counts more rather than having theoretical knowledge.
Therefore, we usually notice that in organizations well-experienced elderly people are made members because they have faced various situations in life and are well capable of designing an effective strategy. Moreover, in cricket sports, the retired player is usually made the coach of the team, because of the experience he has. With the help of his own experience, he can guide his team to prepare a strategy against a particular team.
The strategy requires a thorough study of managers on the sequence of actions, implementation timings, move or action, reactions of competitors, and result. In businesses, strategies are made for the growth and expansion of entities for merger, divestment, diversification, and acquisitions. Strategies are designed on the basis of current business situations and conditions, but no strategy can ever be perfect in this dynamic world. Therefore, it is wise to modify your strategy as per the requirement to get success.
What is Planning?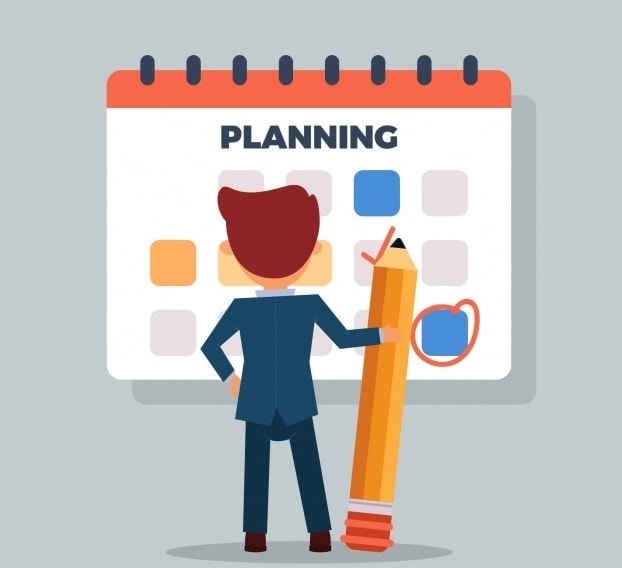 Planning is a more systematic process of thinking about the actions that are required to be taken in the future. Therefore, a plan is a sequence of steps which will be helpful in achieving the objectives of the organization. Planning is one of the most important five functions of management. The five important functions of management are planning, controlling, organizing, decision making, and motivating and leading. Planning is not only part business, but it is an integral part of many other workplaces such as schools, colleges, restaurant etc.
Well-Thought planning is required even in informal environments like home. You must have seen your parents making plans to save for your college fees or other big expenses in the future. that could be the first practical planning example that you have come across in your life. Other than that, we also have made plans to cover the huge syllabus in a limited time duration.
That could be counted as our first practical experience of planning. However, in business or informal environment planning requires good judgment skills for deciding what actions to be taken first and what should be a sequence of actions to avoid confusion later. Planning should be goal-oriented, for each goal alternative courses of action are thought and a best-suited plan is chosen to reach the destination successfully. However, no plan can ever be foolproof. There are chances that your plan might fail midway or it is not as effective as you thought it to be.
For this kind of scenarios, you should be ready with a list of alternative plans or complementary plans. A complementary plan is a plan which is designed to achieve goals within a limited period of time when an actual plan fails to provide outcome as expected. Therefore, a plan should be flexible in nature so that whenever any unexpected event occurs the plan can be modified. There are various steps involved in the planning process, which are mentioned below in their sequence.
Analyzing Opportunities -> Establishing goals -> Outlining the planning premises-> identifying alternative plans -> Evaluation of plan -> Selection -> Implementation-> Review
Difference between Strategy and Planning.
| Strategy | Planning |
| --- | --- |
| A strategy is a functional best plan selected to get desired results. | A plan is an action-design prepared after thorough thinking for actions which are going to take place in the future. |
| It is path-chosen for achieving desired goals. | It is a road-map to complete any task within the given time duration. |
| The strategy involves active actions. | A Plan involves thorough thinking. |
| A strategy is prepared on the basis of practical considerations. | A plan is prepared on the basis of assumptions. |
| A strategy is usually prepared for the long-term. | A plan can either be prepared for long-term or for short-term depends on the circumstances at a certain stage. |
| A strategy is competitive in nature. | A plan is preventive in nature. |
| A strategy is a subpart of the management decision- making process. | A plan is a part of management functions. |
| A strategy is most important for the success of any type of business. | A plan is also important, but it is not as important as strategy. |
In conclusion, we can say that planning and strategy both are important for an organization to attain its objectives. As you learned above that both planning and strategy have their own strengths and limitations and are equally important for business. Moreover, you should know that a strategy is a sub-part of planning.  A strategy is a vigorous plan to realize the objectives of the organization as well as to beat the competition.
Liked this post? Check out the complete series on Strategy