The process of comparing your business metrics to understand the performance of strategies and processes is called benchmarking. Benchmarking makes sure that the practices that are used for evaluation are best in the industry and the comparison is made against that.
It also helps to understand the current position of the organization compared to the best in the industry and help the management to decide a course of action to change or improvise current products or services. Constant improvement is the logic behind benchmarking.
9 Types of benchmarking :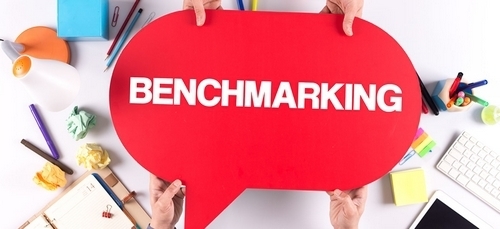 Following are the most common types of benchmarking.
1) Product benchmarking
The process in which a company buys the product of a competitor and tears it down to understand its features and performance is called product benchmarking. Another popular term for this is reverse engineering since the company breaks a product to understand and then makes a product. Product benchmarking can be a very good tool amongst all the different Types of Benchmarking.
The company can either change a product entirely based on the competitor or it can improve certain features and relaunch the product. Advantages of product benchmarking that the help in improvement of own products vis-a-vis competitors' products and if executed correctly they help to gain a sustainable competitive advantage in the long run. Readymade resources are available which have to be improvised and applied which in turn saves cost on research and development.
2) Process benchmarking
In this case, the question of how a certain company is performing better than others in certain cases or in its entirety is measured and compared with own company. The data may be collected by the process of interviews, surveys, market research, site visits, etc. The ultimate aim of process benchmarking is to replicate the processes of leaders to improve the results.
However, the company has to understand that while applying and following the processes of competition, all other factors should be similar and the processes need to be carried out in similar conditions, failing of which there may or may not result. Process benchmarking is a very common practice in the service industry.
The advantage of process benchmarking is an improvement in services of the organization which can be compared to the market leader, while the disadvantages include the processes can be difficult to follow and maintaining that standard would be challenging. In some cases, achieving those standards may be costly for the organization if it decides to improvise the existing processes completely according to the competition.
3) Competitive benchmarking
Competitive is one of the most popular types of benchmarking and is different from product match marking since in product benchmarking only a particular product is chosen for comparison wide and competitive benchmarking the entire product or process or service may be chosen with the direct head to head competitor.
The comparison name also includes studies of particular departments like finance, marketing, HR, research and development etc. The advantages of competitive benchmarking include a comparison of Apple to apple and it helps to know your competition in a better way, wise its challenges include it can be legally threatening for the company and understanding the competition might be difficult because of trade secrets. The competitors might provide misleading information which would not help to improve the processes in any way.
4) Functional benchmarking
Comparing results to an industry with which you do not compete directly is called functional benchmarking. The purpose to do this is to compare your results to the best in class practices and processes. A good example of this would be an airline company comparing their customer service two subsidy hotel customer service and no other airlines.
This is to let the customers know that customer service can be compared to something that is a benchmark in servicing. Advantages of this type of benchmarking are that they provide the information on industry trend and comparisons can be done quantitatively. On the other hand, their challenges are understanding corporate diversity and corporate colleges in different places can be a very exhaustive process and also common functions can be very difficult to find and understand.
5) Performance metrics
The numerical standard against which the processes of the client can be compared is called performance metrics. This is determined by analysis and details surveys are interviews in which the plants can identify the gaps in the performance and conduct own follow-up studies for determining better methods of improvement.
6) Generic benchmarking
Working and determining the mattresses such as cost per employee, profit per employee, revenue per employee or return on investment that provide a common basis of comparison irrespective of the industry is called generic benchmarking. Generic benchmarking is common in almost every industry and when it falls below a certain standard the management decides to take drastic measures.
In Sales, generic benchmarking is very common to determine cost and profit per employee. The advantages of generic benchmarking are that they are non-competitive and non-threatening and also have a broad and new perspective along with innovative processes. The challenges include that they can be difficult to identify best in class products or services and it takes a long time to plan and initiate generic benchmarking.
7) Internal benchmarking
A very common approach used by companies is internal benchmarking in which the compare the processes internally. The comparison may be between an employee of one department to the employee of other department or profits of one department vis-a-vis the profits of another department. It can also extend to one product line vis-a-vis another product line.
The idea is to keep the benchmarking inside the organization. While it is possible for large multinational and corporates to do internal benchmarking very easily on account of having a large number of employees and multiple divisions it is very difficult in case of small industries and startups.
8) Strategic benchmarking
This is used to develop the vision of a transformed organization to develop core competencies and help to give a sustained competitive advantage. Strategic benchmarking is important from the operational point of you of the organization. An important challenge with strategic benchmarking is that even a little deviation or a small error could affect the entire organization in an adverse way. For Startups, this is one of the popular Types of Benchmarking.
9) Global benchmarking
As the name suggests, the comparison is done with the corporates of different countries within the same or different industry. This comparison helps the organization to achieve a global benchmark and improve itself in terms of standards of many different organizations since the scale of comparison is different in different countries.
For example, Sprint, a telephone career in the US, will compare its services to Telenor, a telephone operator in Norway, to understand how could it serve the customers better and to achieve standards set by Telenor in Norway.
The above were all the different Types of Benchmarking a company can use so as to improve their processes, products and perform better then competitors.
Liked this post? Check out the complete series on Strategy