For a moment, think about a general whose nation is at war. He has to fight a battle with the enemy and win over the ground with the number of soldiers he has with him. Whenever a general goes at war, he collects Enemy movements beforehand through his spies or his observers. He then plans his own strategy as per the movement of the enemy.
A general does not send his soldiers blindly to the battlefield. Neither does he plan his own battles without considering the enemy. If he does so, he will suffer a painful defeat; and so it is in Business. If you are concentrating only on your own business, and ignoring the competition, you never know when he will cover the ground you were in. He will do that swiftly.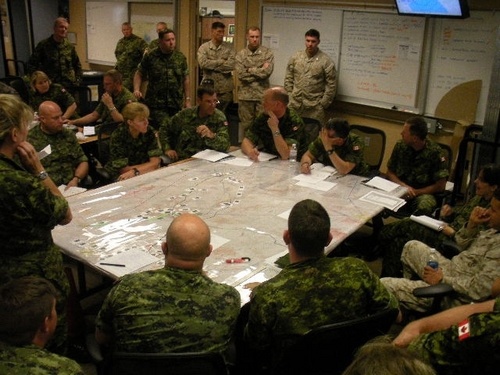 Competitive intelligence, as the name suggests, goes beyond the normal analysis of your competitors. You do not sit back and analyse the competition. Instead, you proactively collect intelligence on them. You use this intelligence to thwart the competitor in his plans and to implement plans of your own so as to beat them at their own game.
What is Competitive intelligence?
Competitive intelligence is the collection and analysis of information which is publicly available about the competition. Besides general information, competitive intelligence involves information beyond trade journals or industry gossip.
It involves the collection of all information which is available through local sources or through insider sources so that you know what your competitor is up to. It is a trademark of companies which become from small businesses to large business, that they keep a watchful and observant eye on their competition.
There are three types of Competitive Intelligence.
Defensive intelligence – This type of intelligence is covered mainly to ensure that you are not discovered off balance or off-hand. So it should not happen, that you are launching a new product, but you find out that another competitor has already launched before you.
And you find this out at the last moment!! Thus, to avoid such mishaps, you keep a defensive intelligence and analyse the competition when you are about to do something new.
Passive intelligence – Passive competitive intelligence is when you collect information from the market on competition, irrespective of whether it is going to come in use or not. It is a better form of Intelligence because this passive intelligence might come in use later.
So if you are going to launch a pricing or incentive scheme of your own, you knew what was the scheme launched by your competitors. This was because you had already collected and stored this information beforehand.
Offensive intelligence – Remember the general at war? That's offensive. When you want to be offensive, you collect the intelligence on your competition deliberately to thwart his plans and to implement some of your own.
But do remember, offensive intelligence is a drain on your own resources and should be used only when you have to act fast. But once a company becomes large, offensive marketing is your best bet. Because you always have to act against the competition, before competition acts against you.
Here is a video by Marketing91 on Competitive Intelligence.
Why is competitive intelligence useful?
There are many reasons collecting intelligence can be useful to a corporation (Especially to small business)
It gives you a good indication of what your competitor is up to.
It helps you shape your marketing tactics according to the existing competition.
Your sales team will have complete knowledge about competitors, helping them to convert their own customers.
Overall performance of the company will increase because you will always try to be better than your competitor.
Gathering competitive intelligence is important for businesses due to 4 reasons
Be aware of market dynamics and know when you are being outsmarted or if you are in fact outperforming the competition.
Have complete knowledge of the external business environment which can influence your marketing strategy as well as the long term view of the company.
Risk assessment by knowing the changes happening in the market and how they will influence your own business.
Opportunity analysis wherein a segment ignored by your competition can be immediately taken over by your products.
Summarising it all, many a times businesses lack the motivation to perform. If this is your case, go ahead and collect some competitive intelligence. This intelligence will boost you to perform better, or if you are already performing good, it will give you insights on how to grow your business better. In both cases, it is a win-win situation for you.
At all times, ensure that you are at least maintaining a passive intelligence. But if the time is right, go offensive and act in such a manner that your competitor is left in the dark, and you walk away with the market share.
Liked this post? Check out the complete series on Strategy