Organizations legitimize themselves by performing some function that is valued by society. A mission statement defines the basic reason for the existence of that organization. Such a statement reflects the corporate philosophy, identity, character, and image of an organization. It may be defined explicitly or could be deduced from the management's actions, decisions, or the chief executive's press statements. When explicitly defined it provides enlightenment to the insiders and outsiders on what the organization stand for. In order to be effective, the following characteristics of mission statement need to be present in an organization.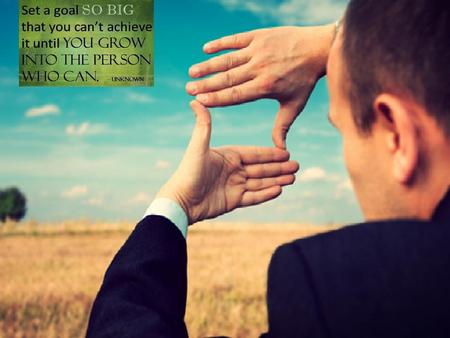 1. It should be feasible A mission should always aim high but it should not be an impossible statement. It should be realistic and achievable its followers must find it to be credible. But feasibility depends on the resources available to work towards a mission. In the sixties, the US National Aeronautics and Space Administration (NASA) had a mission to land on the moon. It was a feasible mission that was ultimately realized.
2. It should be precise. A mission statement should not be so narrow as to restrict the organization's activities nor should it be too broad to make itself meaningless. For instance, 'Manufacturing bicycles' is a narrow mission statement since it severely limits the organization's activities, while mobility business' is too broad a term, as it does not define the reasonable contour within which the organization could operate.
3. It should be clear. A mission should be clear enough to lead to action. It should not be a highsounding set of platitudes meant for publicity purposes. Many organizations do adopt such statements but probably they do so for emphasizing their identity and character. For example, Asian Paints stresses leadership through excellence', while India Today see itself as 'the complete news magazine'. The Administrative Staff College of India considers itself as 'the college for practicing managers' and Bajaj Auto believes in 'Providing, value for money, for years'. To be useful, a mission statement should be clear enough to lead to action. The ITC's stated corporate philosophy of aligning its organizational activities with national priorities helps it in choosing areas for diversification like the hotel, paper and agroindustry.
4. It should be motivating. A mission statement should be motivating for members of the organization and of society, and they should feel it worthwhile working for such an organization or being its customers. A bank, which lays great emphasis on customer service, is likely to motivate its employees to serve its customers well and to attract clients. Customer service, therefore is an important purpose for a banking institution.
5. It should be distinctive. A mission statement, which is indiscriminate, is likely to have little impact. If all scooter manufacturers defined their mission in a similar fashion, there would not be much of a difference among them. But if one defines it as providing scooters that would provide 'value for money, for years' it will create an important distinction in the public mind.
6. It should indicate major components of strategy. A mission statement along with the organizational purpose should indicate the major components of the strategy to be adopted. The chief executive of Indal expressed his intentions by saying that his company "begins its fifth decade of committed entrepreneurship with the promise of a highly diversified company retaining aluminum as its mainline business, but with an active presence in the chemical, electronics and industrial equipment business". This statement indicates that the company is likely to follow a combination of stability, growth and diversification strategies in the future.
7. It should indicate how objectives are to be accomplished. Besides indicating the broad strategies to be adopted a mission statement should also provide clues regarding the manner in which the objectives are to be accomplished. The Centre for Development of Telematics (CDOT) had set its first three yearsmission (198487) as developing, designing, and engineering a large digital exchange suitable for Indian conditions and its second mission (198790) as developing the technological prerequisites for an integrated systems digital network of the future. These mission statements specially deal with the objectives to be achieved within a given time period.
Liked this post? Check out the complete series on Strategy