A strategic marketing plan starts with a clearly defined business mission. Mintzberg defines a mission as follows:
"A business mission describes the organization's basic function in society, in terms of the products and services it produces for its customers".
A clear business mission should have each of the following elements:
A Purpose
Why does the business exist? Is it to create wealth for shareholders? Does it exist to satisfy the needs of all stakeholders (including employees, and society at large)?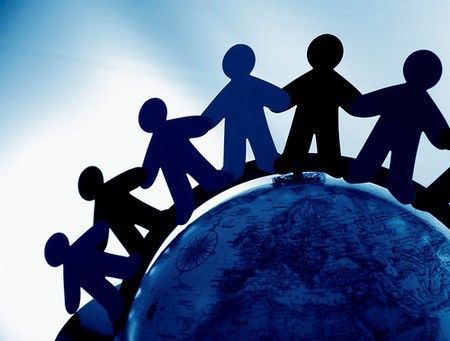 A Strategy and Strategic Scope
A mission statement provides the commercial logic for the business and so defines two things:
1) The products or services it offers (and therefore its competitive position)
2) The competences through which it tries to succeed and its method of competing
A business' strategic scope defines the boundaries of its operations. Management sets these.
For example, these boundaries may be set in terms of geography, market, business method, product etc. The decisions management make about strategic scope define the nature of the business.
Policies and Standards of Behavior
A mission needs to be translated into everyday actions. For example, if the business mission includes delivering "outstanding customer service", then policies and standards should be created and monitored that test delivery.
These might include monitoring the speed with which telephone calls are answered in the sales call center, the number of complaints received from customers, or the extent of positive customer feedback via questionnaires.
Values and Culture
The values of a business are the basic, often unstated, beliefs of the people who work in the business. These would include:
1) Business principles (e.g. social policy, commitments to customers)
2) Loyalty and commitment (e.g. are employees inspired to sacrifice their personal goals for the good of the business as a whole? And does the business demonstrate a high level of commitment and loyalty to its staff?)
3) Guidance on expected behavior – a strong sense of mission helps create a work environment where there is a common purpose
Some examples of mission statements
Mission and Vision of Samsung Electronics
Vision of SAMSUNG Electronics is "Leading the Digital Convergence Revolution" and their mission to carry out this vision is "Digital-e Company.There are two parts of being a "Digi-tal-e Company", and the first is clearly about being "Digital" producing not just digital products, but products that inspire digital integration across our entire company. The second part of being a "e" is to use e-Processes connecting R&D, production, and marketing to customers, partners, and the market-disciplined approach is the way we bring value to every part of our supply chain, including products data to and customer relationship through Enterprise Resource Planning (ERP).
Mission of Lands' End
Lands' End, a leading international direct merchant of traditionally styled, casual clothing for men, women, and children, as well as soft luggage and products for the home, offers products through regular mailings of its primary and specialty catalogs and via the Internet. It is known for providing products of exceptional quality at prices representing honest value, enhanced by a commitment to excellence in customer service.
Mission of Coca-Cola
Coca-Cola's mission is to maximize shareholder value over time. It creates value by a strategy guided by six beliefs:
Consumer demand drives everything it does.
Brand Coca-Cola is the core of its business
It will serve consumers a broad selection of nonalcoholic ready-to-drink beverages
It will do excellent job marketing
It will think and act locally
It will lead as a model corporate citizen.
Liked this post? Check out the complete series on Strategy