Growth strategy is a strategy to win increasing market shares so that the business is always on a growing trajectory. There are 4 main growth strategies that a business can use which include
Product development
Market Penetration
Market Development
Diversification
Growth strategy falls under the purview of strategic planning which charts out the roadmap for the future growth of the business.
It is a strategy that businesses use to make sure that their brand is known to more and more people, and they have success for their businesses.
Why Businesses need such Strategies?
The growth strategies for your business is not just a series of processes that you just start to boost the growth of the products and services that you have.
It is something that tells you how to run a company, manage your team, and do all the things that are necessary to make your company successful in the long run.
Now, this can be a long term thing, so you need to have some time in hand if you want to reap the benefits of having a proper and great growth strategy in the first place. So, we are going to tell you all about the growth strategy and how it works in the first place.
When it comes to talking about the growth strategies that tend to work a lot, then there is no doubt that there is a lot of effort that goes into it.
It is after the joint efforts of marketing, engineering, design, leadership, and product management that a proper strategy is created in the first place.
Whether the team of yours has just two founders or a skyscraper that is full of people, the hacking strategies of growth will only be able to work if everything goes according to the plan and your team works as one unit.
This is one of the most important things that you have to keep in mind. You need to make sure that there is a proper workflow that people know about.
Also, you need to make some intelligent decisions for the company so that you don't luck out later. These are some important factors that you just cannot forget for sure.
In short, there is just one thing to say that you cannot have a shortcut to ascertain the growth of your brand and you need to make sure that you are using all the efforts at the greatest advantage to creating the perfect plan so that your company can be successful in the first place.
If you want to make sure that the user base of your products and services can grow, then the company needs to have a proper method of working an implementing the strategies which can make your company and your product look more unique.
So, how about we start doing that? But then you do need to know what a growth strategy is first. So, how about we start with the definition of it?
What is Growth Strategy?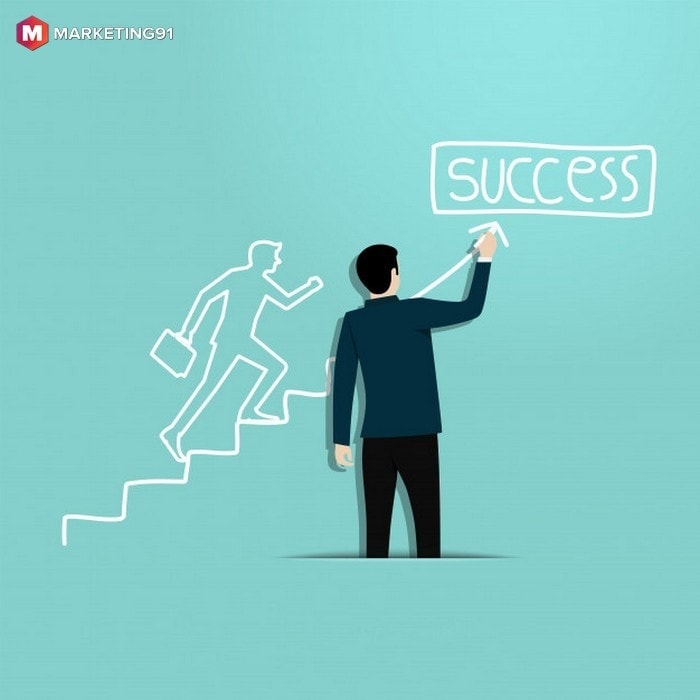 If you want to start knowing all about the growth of the company, then you need to start with the definition of the growth strategy.
To define the growth strategy, we can only say that it is a plan that needs action to achieve a higher and more established level in the market share than a company already has. Although it sounds simple to do, implementation is actually quite difficult and involves many different steps.
Now that you know a little bit more about this business strategy, it is time to focus on some other details that might be of some interest to you for sure.
Well, there are four different types of growth strategies that you need to know about. We are going to provide some details about these types in here.
Here is a video by Marketing91 on Growth Strategy.
Types of Growth Strategies for Business
Types of growth strategies are divided into two different categories. First one is internal growth strategy, and the second one is an external growth strategy. Let us start with internal growth strategies-
A. Internal Growth Strategies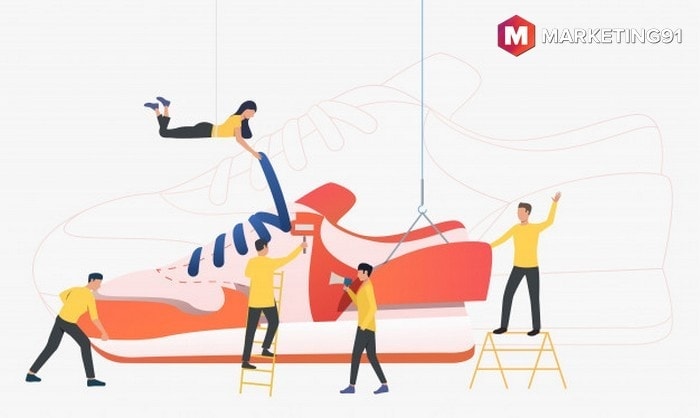 This is associated with internal operations and associated strategies. They are of four types-
1. Product Development
This is the first type of strategy for growth that you need to know about. In this strategy, a company will be able to grow the share of it in the market by developing and creating some of the collections of new products which would be able to serve the market without any difficulties for sure properly.
These are the products which would be able to solve some of the problems that customers have with a certain product or will be adding to the problem that the product is supposed to solve. This is one of the best ways to ensure that people are always interested in the product of the company.
2. Market Development
Now, this is another one of the things that you can do to make sure that your product is famous in the market. Yes, the market penetration strategy is another one of the most important types of growth strategies that are used by the people in the company.
In this particular strategy, the company aims to have some growth in the market share by making sure that there are some developments being made in the market or the segments of the market in the best way.
The expansion of the user base and the expansion of the usage of products by the user base are some of the most important techniques that are used in this particular strategy. These are certainly very useful to the companies as well.
3. Market Penetration
Well, this is the third strategy that we have in line for you, and it is also equally useful as the other ones. Companies from all over the world want to use this strategy to make sure that their market share is growing in the best way possible.
In this particular strategy, there will be the bundling of the products. Also, the lowering of prices and the advertising of the products are some of the techniques that are used in this strategy.
Many people tend to confuse it with the market development strategy, but then these are very different. This strategy is used for marketing purposes after the creation of the product is completed.
4. Diversification
This is the last type of growth strategies that we have, but this is certainly not the least because it is also very commonly used in different segments of the market.
The companies are using this strategy to expand their reach in the different market In this particular growth strategy; the company will be making an attempt to enter some of the new markets which are completely different from their own to make sure that their share in the market is increased as a whole.
Without the use of these growth strategies, you will not be able to succeed in the businesses that you have. Hence, it is important for companies to more and more about these amazing growth strategies for sure.
In addition to these, there are some powerful external growth strategies as well, so let us have a look upon those-
B. External Growth Strategies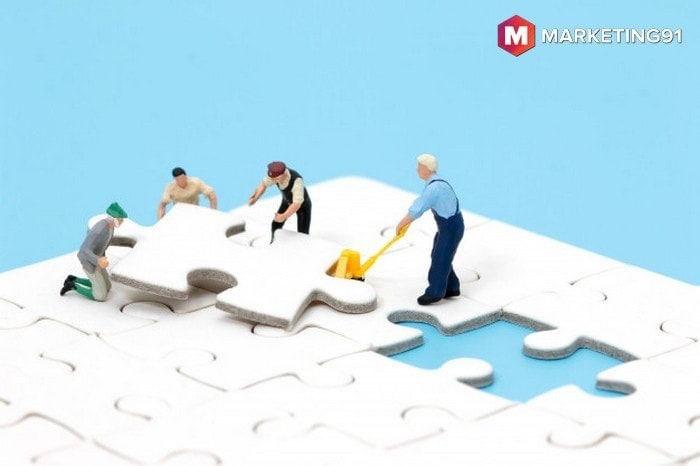 1. Joint Ventures
In this type of strategy, two or more companies establish a new organization or enterprise, and they participate by having a proper agreement. Companies participating in joint ventures participate in equity capital.
2. Mergers
In this type of strategy, two or more companies are merged into one by having a co-operative approach of a hostile approach.
When different business units that compete with each other in the same business line merge, it is a horizontal merger. While, when business units associated with different stages of production combine, it is vertical mergers.
We have already established the importance of having growth strategies for the businesses out there. Hence, we can say this without a doubt that you want to develop your very own growth strategy for sure.
However, if you have a small business, then it is not really going to be an easy task to have a growth strategy for your business.
There are some things that you need to consider. Well, we are going to help you out with that. We have some of the most important tips that are going to be a great help when you want to create your very own growth strategy for the business.
Steps in Developing a Strategy for Growth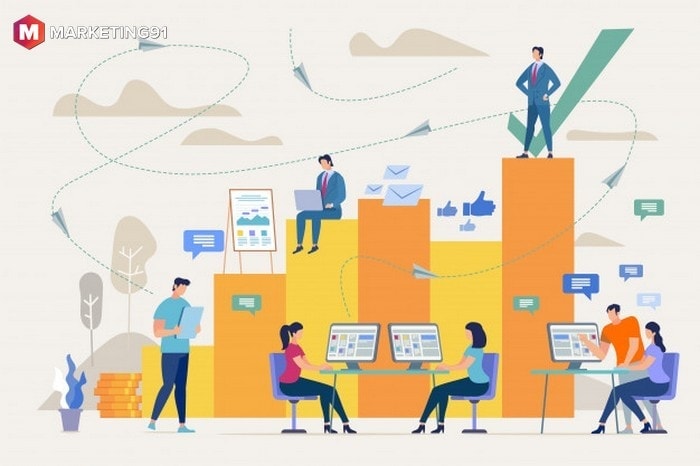 1. Know how to penetrate the market
For starters, you need to make sure that you can properly penetrate the market to create the best opportunities for yourself.
You can lower the prices of your goods and hope that it is going to do the trick for sure. This is one of the best ways to get the result.
2. Have competency to make favourable changes in the market
The next thing that you can do here is to make sure that you can make some changes in the market itself. You can provide your company products to customers who live in different cities.
This is also going to be a great help for sure. The companies that you market development as their strategy are the ones which can succeed.
3. Have the strategy to engage your customers constantly
You can provide new products to the different customers to ensure that they are always interested in the services that you have. This all depends on the condition of the market and how you are taking it.
Conclusion on Growth strategies
When it comes to growth strategies, there would be different ones for different companies.
However, to succeed in the business, one needs to know how to develop these in the first place. I hope this article helped you understand the key idiosyncrasies associated with the internal and external growth strategies important for businesses.
Have you ever tried any of the growth strategy mentioned in this post? Tell us in the comments below.
Liked this post? Check out the complete series on Strategy