What does happen when an organization's positive or negative activities cause effects on the well being or the existence of society? It causes some sorts of social impact; positive or negative, based upon the activities of the organization.
Generally, Social Impact is used in a positive sense for defining activities that constructively affect the surrounding community.
In this article, we will be diving deep into the world of Social Impact and understand its significance in today's time-
Introduction to Social Impacts 
We already have evidence about the fact that the youth these days is only interested in making a proper and positive impact on society through the career choices that they make.
With the help of the preaching process and the business models, they want to make sure that their message is properly spread across society in the best way for sure. Social media is responsible for exposing bad and good practices of the businesses, and the youth is responding to it in the best way.
Also, the political leaders and the government are supporting the movement as well.
But when it comes to the customers, there are seeking out certain options where the businesses can strive to provide more communities.
With the social impact projects and the business models which are present in the world these days, people need to know all about it.
What Exactly Is Social Impact?
For the people to understand more about social impact, we must have a little bit of discussion about it for sure. To be honest, to provide an actual definition of social impact is something that can be considered as a bit difficult for sure.
However, when we have to provide a basic idea, it can be said that social media impact can be defined; as a way in which the communities and the people in those communities are affected due to certain actions, projects, programs, and the activities.
On that note, we can also say that social impact is making a proper and positive contribution which the public sector and the organizations will be able to take to the local communities of the people.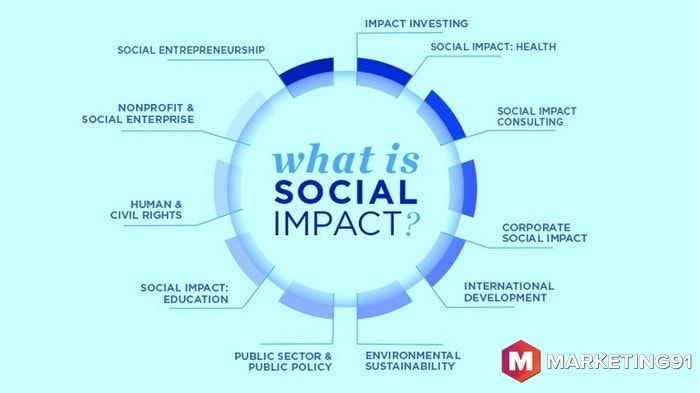 Different Sectors associated with Social Impact
#1. Social Entrepreneurship
New businesses, startups, and entrepreneurs may come up with the business ideas that not only offer a job but also address some social problems. Social Entrepreneurship deals with empowering the community around your business community or society.
#2. Nonprofit and Social Enterprise
Running organizations that are not just motivated to make profits but dedicated to empowering society by offering some positive changes via philanthropic works comes under this type of Social Impact.
#3. Human and Civil Rights
It will come in play when your actions or business activities are involved in protecting the human and civil rights.
#4. Social Impact of Education
Investing in education sectors is one of the most powerful ways of creating positive social impacts.
#5. Public Sectors and Public Policy
Coming with policies that are dedicated to the public and public sector enterprises will come under this sector.
#6. Social Impact of Health
Making choices that influence the health condition of your community, society, or surrounding will come under this sector.
#7. Impact Investing
Investing in those sectors that are going to influence society comes under this category positively. For example, investing in renewable energy resources is impact investing.
#8. Social Impact Consulting
Consulting other businesses and individuals about creating the right kind of influence on society come in this sector.
#9. Corporate Social Impact
How corporate choices influence the community, society, or the associated surroundings come under this kind of Social Impact.
#10. International Development
Making choices that are going to ensure well being in the global perspective comes under International Development.
#11. Environmental Sustainability
When your choices and business decisions positively influence the environment, it is termed as environment sustainability program for Social Impact.
Let us now have a look upon the Social Impact Theory given by Bibb Latane, a psychologist-
Social Impact Theory of Bibb Latane
As per the analysis of Bibb Latane, Social Impact is based upon three different variables, and they are-
Strength (S)
Immediacy (I)
Number of Sources (N)
Let us understand these in detail-
Strength (S) in Social Impact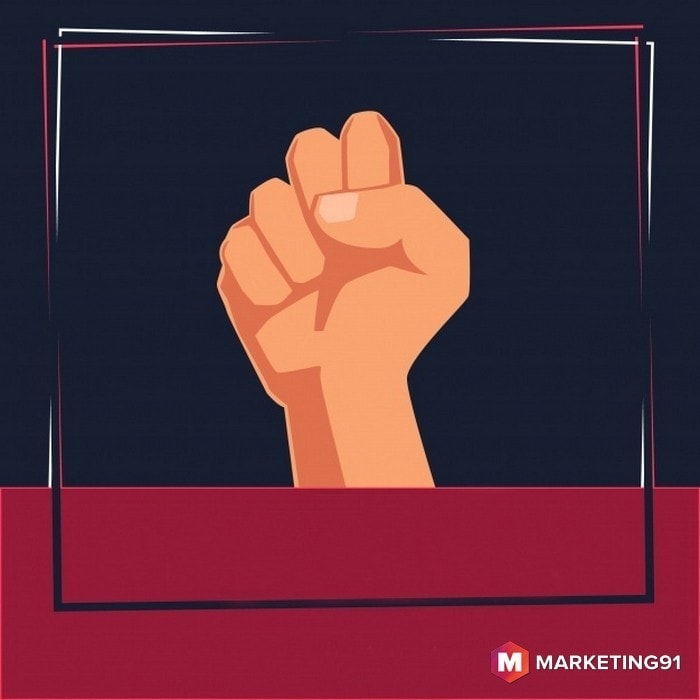 Strength (S) is the combination of all the different factors that make a person, organization, influencer, activities, or business influential.
Different factors comprised in Strength are-
Stable
Trans Situational
Intrapersonal such as Size, Wealth, Intellect
Dynamic
Situation related components
Immediacy (I) in Social Impact
Immediacy comes in play in Social Impact in gauging how recent the particular action or event occurred that caused influence on the community.
It also talks about the different factors that are involved in the occurrence of that event.
The number of sources (N) in Social Impact
N in Social Impact talks about the number of different sources that cause influence on the surroundings.
Social Impact is the amalgamation of these three factors, and it gets created via different combinations of S, I, and N.
Now, the time has come to dive deep into different spheres of the society and communities around businesses that can get influenced by particular actions-
Understanding Social Impact via different Choices in Life and Business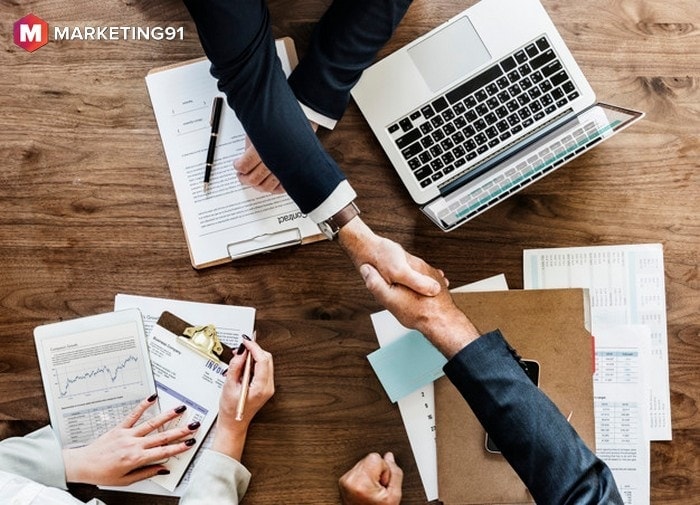 For the professionals and businesses of the present times, it is really easy to make a proper social impact through the different channels.
Starting from the career choices that they make to choosing a destination for the vacations that they have, making a social impact with the choices have become very easy for the people for sure.
#1. Individual Choices that make Social Impact
You could either leave a particular business that is making a negative impact on the society, or you could just start with a business of your own and make a positive social impact on the communities too.
Not just that people but the way you choose to spend the free time that you have is also an example of a bad or good social impact. When you travel in planes, there is carbon dioxide being released in the air, and that can hurt the cultures.
However, this is also known to provide several jobs, and employment opportunities for the people out there and that can also increase the awareness of culture amongst the people too.
So, the choice of traveling that you are making can also have a positive or negative social impact on the communities. These are also some of the most important things that you need to keep in mind.
If you choose to support the different tourism communities and the initiatives that they take and then staying in the local guesthouses during the vacations of your choice is also a helpful factor when it comes to the creation of the jobs in the people's communities.
#2. Businesses making Choices to create Social Impact
Also, there are some eco-tourism projects all over the world which are taking some time out and making efforts to improve the style of life for the people as well as wildlife too.
If you have some respect for the cultures and the style of life that they tend to have, then there is a chance that you will be creating a proper positive impact for the future of the culture as well. Businesses can make wide varieties of choices to impact society positively.
Some of the examples of business choices that influence the Society-
Corporate Social Responsibility
Donation Based activities such as the Red Cross, Habitat for Humanity
Offering certifications Social and Environmental Activities
Government funding for colleges, libraries, hospitals, museums, etc
Choosing businesses that address social issues like empowering women, youth or underprivileged by offering them jobs, the right payment and best-suited eco-system for holistic growth
Now you must be wondering how you can make a proper social impact on the people, and we are here to help you out with that-
How can I make a Social Impact?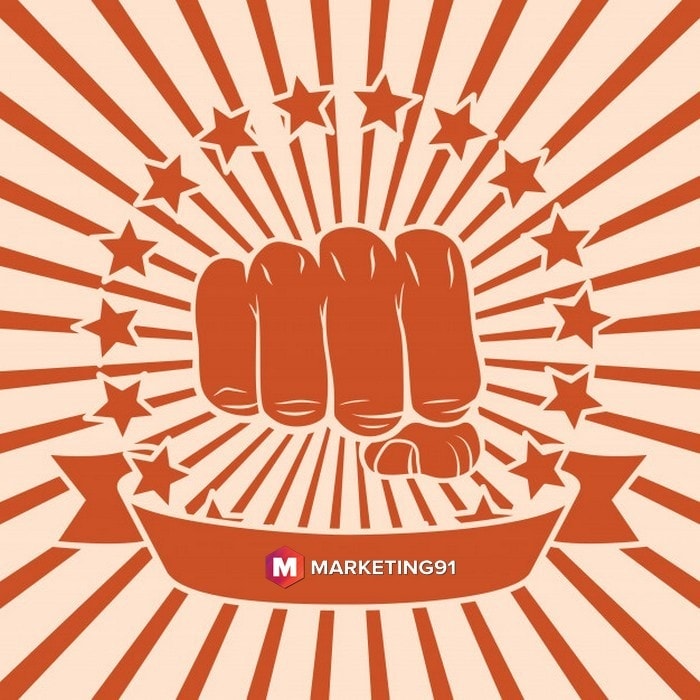 To be honest, one of the important and essential things that you have to remember is that social impact is not just spreading the message that you have throughout the world but also taking some action upon the words that you say.
There is a rise in popularity when it comes to social media, and it has become really easy for people to share stuff on the pages and sites.
So, you might have a feeling that you are making a proper contribution to the world and making a social impact, but there is no doubt that you need to do more and it requires more and more action to make an impact on the communities and people as well.
You might be a bit surprised to know this, but the way people choose to spend their money is also a very strong message to the people and the companies about the social impact options that they choose.
Whether you are choosing to have fair trade with the companies that have a negative social impact or not, every single decision that you are making is going to have a loud voice for the people.
Internet is filled with information regarding the positive business practices, and it has become a lot easier to find out all the information that you need to have.
There are several environmental policies that the companies have, which you can follow to create a proper and positive social impact on the people.
Conclusion
In the end, we can say this without any doubt that creating a social impact is one of the most important things for the people these days.
So, no matter what actions you take, you need to keep in mind that it is going to have a proper social impact, whether it is positive or negative.
We hope that this article was able to provide you with all the information that you need regarding the social impact that people have.
What choices are you going to make to create a constructive Social Impact? Do you know any businesses that are making a good positive impact on society? Feel free to share your views on this in the comments below.
Liked this post? Check out the complete series on Strategy