Corporate Strategy can be understood as an all-embracing scope and direction along with the means, mediums, methods, and mechanisms through which different business operations of your company function together for accomplishing specific goals.
Without a strategy, a company cannot be structured appropriately.
As a company needs investment, governance, optimization for resources, and also to build up a good business strategy, strategy plays a vital role in any business by playing a pivotal role in the decision-making process.
Corporate Strategy is the initial process of any business strategy.
In case you want to succeed in the long run with your business, or you are looking to optimize your profits, or you want to beat all your competitors to enjoy the sustainable presence in the market, this strategy can never be avoided.
Let us dive deep into the world of Corporate Strategy and understand what it is, how important corporate strategy is and its key components
What is Corporate Strategy?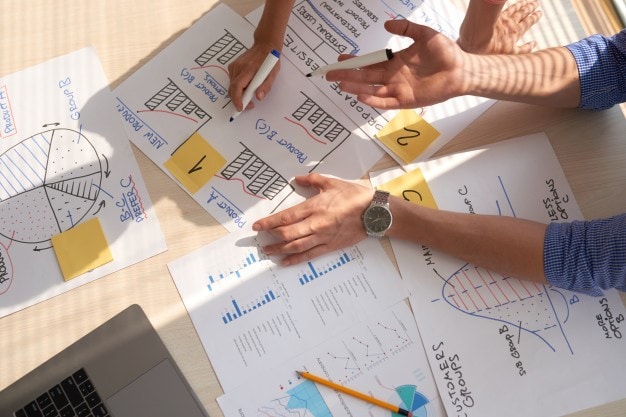 Corporate Strategy is the most crucial factor when it comes to expanding the business and drawing the overall growth of the company.
It covers the broadest range of strategy levels when it comes to organizational strategies. From visioning to objective setting to resource-allocations and prioritization, the strategy looks across all of the businesses of a company for determining the best ways of creating the most value.
Decision-making must reflect the strategy because, without such a strategy, one cannot find a solution to build up a proper vision of any company.
We already know that competition is increasing in the corporate sector, and that is the reason it must be strong enough to develop better changes in any company.
After proper research and development, one must come up with better strategic levels for the overall growth and evolution of business. An appropriate strategy can not only expand the company, but it also grows several opportunities in the market.
Let us now have a look upon some of the critical advantages of corporate strategy-
Advantages of Strategy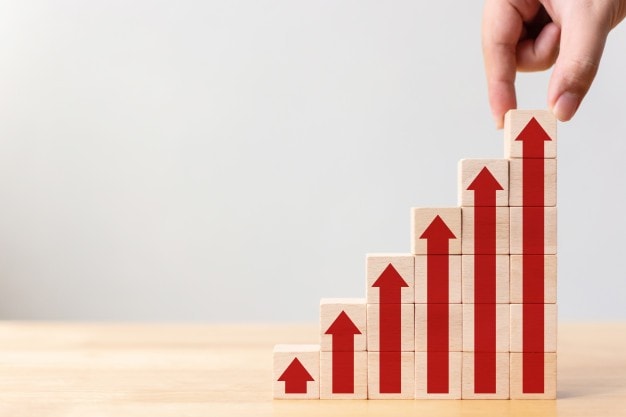 It cannot only increase the profits of the business, but it also allows a good cash flow and even some borrowing power. Below are some advantages are–
1) Increase of the profitability
In case if you enter a joint venture or invest in some companies, there will be a good profit, and also you will have some part of ownership.
One must know that in case if their company is getting involved with many companies, they also need to diversify their corporate strategies according to the situation. One must understand that calculating the actual return in your investment is necessary for the overall growth of the company.
2) Guides about business optimization
It guides as optimization.
As there are many ups and downs in an organization which is dependent on the strategic goals and also the opportunities some business gets.
A proper strategy can help a company grow optimally and can also fight with undesirable situations.
3) Offers a Strategic Direction
With this strategy, one can completely change their business environment.
Making up a strategy and discussing the goals of the organization will not only provide functional purposes, but even the company will know how to react best in the difficulty levels.
It gives an excellent strategic direction for further development in case if a company needs any business units.
4) Improves Decision Making
It enhances the decision making of any form.
As the firm will come out with different approaches, it will not only improve the way of thinking about business but also at the corporate level. It will also motivate the employees as it will give them faith in having a clear direction and also of knowing their organization's goals.
It will provide a reasonable translation of better results by coming up with different decisions and finalizing the best one for the company.
It prepares the company for undesirable situations. As they are already prepared up with substantial corporate strategies that will develop and grow the business positively?
5) Improves management skills
It makes sure that everything is manageable in an organization.
As various opportunities come up for a business, in case if they are planning to expand, they need some funding.
It not only develops management skills, but it also gives the employees a better understanding of their company's growth. By management skills, a company can do wonders in the corporate sector.
By having proper research about various firms, a company can build up a strategy and come up with the best ones to credit economic growth.
6) Minimizes the Risk
It makes sure that the risk is minimal as various strategies are built by a company to be prepared for the worst.
As a business cannot be stable in this economy, and it goes with ups and downs over a duration. A proper strategy can not only save their money, but it also helps to focus on the resources of the company.
For example, if a product 'Z' fails, a company can work on product 'Y' and 'X' to manage the resources and funds. That's how corporate strategies work. It adds an extra layer of protection if the company comes out with quality decisions.
7) Provides sustainability
It develops sustainable development in business.
It can easily measure the growth of your business if your company's policies are worth it. One can easily invest in various ventures if their company is capable of handling multiple risks.
One can quickly form subsidiaries, and it can soon become an independent business, but it comes with a cost. Introducing a company at global marketing needs a diversified strategy. And there are many activities which one needs to manage if they are already into various ventures.
In this situation, it must be useful to develop a good growth in the sector.
Role of Strategy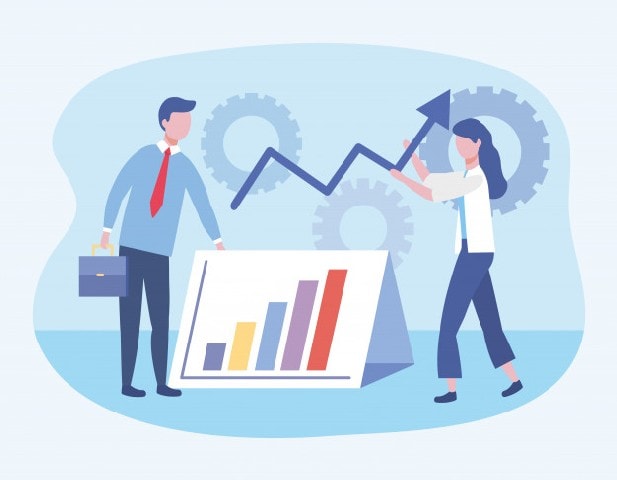 There is a total of three strategy levels in our business.
We already know about the Corporate Strategy level; the other two are-
Business strategy level
Functional level
These three strategy levels are dependent on each other.
The business strategy level is focused more on the needs and capacities at the business level.  The business strategy level focuses more on the market share and to expand it. The business strategy level has to be more knowledgeable and experienced as their ultimate goal is to increase the market share and target more consumers.
The functional strategy level is more about coming up with practical decision making, which is more concerned about improvements which should be taken in business. The strategy needs to get channelized as per functional strategies associated with R&D and Marketing.
All the business strategies and corporate strategies must turn out to be a better functional result for the best outcomes of any organization.
After being aware of the roles in three strategic levels of business, let us now have a look upon the components-
Components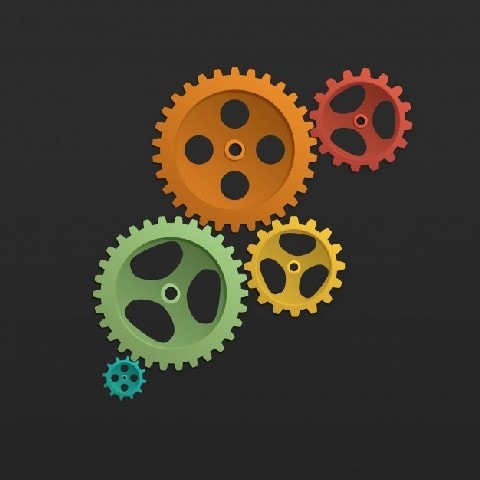 The components include-
Allocation of the resources
Organizational design
Management of portfolio
Tradeoffs of strategy
1) Allocation of the Resource
The allocation of resources is dependent on two main things which are- capital and people.
Employees must know how to allocate funds to use optimal business units. Allocation of resources for people will ensure the appropriate use of supply which directly affects the business.
Also, one must identify the core competencies for better distribution across the company.
And, allocation of capital which reflects on risk adjustment and researching for various other opportunities, so that the company gets the best possible risk-adjusted return for expanding the company.
2) Organisational Design
As the organizational design keeps on changing from time to time, the head office must determine the autonomy of business units.
And, decisions which are coordinated from top-level management to bottom level management and vice versa. Also, one must influence the strategies of business units. The organization's structure develops ethical excellence and provides the delegation of authority.
It also sets governance structure and reporting structures. An organizational structure also allows for a balance between the risk and return of the organization.
3) Portfolio Management
Portfolio management is one of the vital components. It helps to decide the business of what businesses they must enter and which one to ignore.
It also helps to manage the risk and diversify the business.
It also reduces the results of the correlation. It plays a crucial role in finding out the ways through which business units complement each other, what their different relationships are, and how to channelize that adeptly.
4) Tradeoffs of Strategy
Help to manage the risk of business units, cost leadership, and saves the leadership position.
It also generates good returns. As there is a higher risk to create higher yields, but tradeoffs help to develop product differentiation. It also provides incentives that play a significant role.
It is quite different than business strategy because it focuses more on the manageable resources, minimizing the risk, and also to provide a good return with the form.
Mainly leaders are more responsible for coming up with effective decision making, which reflects on the location of resources, portfolio management, and also organizational design.
How to Actualize a Corporate Strategy for your Business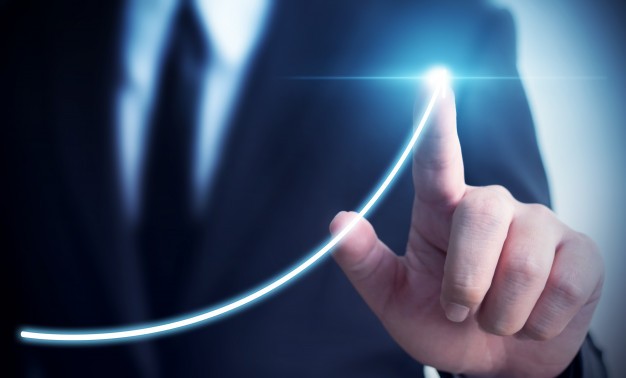 To actualize your strategy, you must have a look at different types of corporate strategies available for you. So, let us have a look upon some of the essential types of corporate strategy here and now-
1) Growth Strategy
It this type of strategy, you need to find out the difference amongst varying integrations and diversifications that will let your business appreciate the strategic growth. You need to incorporate the growth platforms in your strategy for fuelling revenues and ensuring growth.
2) Consolidation of Corporate Strategy
While making this kind of strategy, you need to find out the relevance of consolidation from the viewpoint of strategic management; as consolidation deals with the acquisitions and mergers of different smaller companies in larger ones for ensuring the economic advantages.
3) Global Strategy
With this one, you need to make a strategy in the context of a globalized economy and international business. Such strategies play the role of the strategy guide of a company for widening the reach and enjoying profits in different geographic markets.
4) Cooperative Strategy
When you are making a cooperative strategy, you need to find out the steps and processes for making the strategic alliance which is an agreement in which each of the members desires some benefits from the agreement.
In this, a relationship is established between two or more parties for pursuing a common business goal while staying independent organizations. Such strategies mainly come in play in between acquisitions, mergers, and organic growth.
5) E-Business Strategy
While making this type of strategy, you need to demonstrate the global value chain of an e-business strategy, online means of channelizing these strategies, and associated benefits.
In today's time of emerging global economies and booming prevalence of digital marketing, having the right e-business Corporate Strategy for boosting the online presence of your business is very important.
After paying heed to the different types of corporate strategies, the next thing you need to pay attention to is understanding the actualization of a strategy in different ways through which it can be implemented.
It has a dynamic nature, and it is concerned more about the needs of the business environment and to have an optimal approach towards the plan. For its successful implementation, three different classifications-
Here is a video by Marketing91 on Corporate Strategy.
6)  Growth Strategies
It focuses more on the growth of the business. One must know that when they are planning a good strategy for corporate, they must know more about the growth strategies, which include investment in new markets and also diversifying the existing ones. It must reflect in a better way to the economies of scale as the growth strategies are the best advantage to grow a business.
7) Stability Strategies
Stability in a business is essential, and one must implement it by corporate strategies. If we talk about the implementation of organizational strategy, then we cannot forget about how important it is for a business to be flexible. As flexibility in a company is essential and is focused more on preserving profit and also to use optimization of the resources, stability strategies also investigate future opportunities in the business.
8) Retrenchment Strategies
We all know that every business goes through sales which are not helping the business to grow. That is why one must implement retrenchment strategies for their company. It helps to make decisions for the unprofitable elements in an organization and also to eliminate the costly assets in any business.
Wrapping up the Strategy!
So, this was all about a successful corporate strategy, its role, benefits, and how to implement it.
Your strategy primarily focuses on managing risks, resources, and returns across an organization. By optimizing all the four components of your strategy, you will be able to run a profit-oriented business model sustainably.
How important do you consider a corporate strategy for your business?
Share how your corporate strategy is different from your business strategy with us in the comments.
Liked this post? Check out the complete series on Strategy