The product development strategy is used when introducing new products in the current market. There are several tactics which can be applied for the product development strategy. These tactics will help the company attract customers and convert them to becoming brand loyal. These tactics have to be worked out at the product level and hence the product management team as well as the marketing team is involved in these strategies. There following 3 tactics can be used for product development strategy.
Develop new features – The best way that Samsung conquered the Smart phone market was by introducing new features in existing phones. Thus, a Samsung galaxy S4 was upgraded to S5 by adding more RAM and processing power as well as upgrading the software. Similarly Samsung note was upgraded to Samsung note 2 and then Samsung note 3. At the same time, there were tons of other products brought by Samsung by changing one feature or other thereby targeting all the segments at once in an existing market by introducing a new product.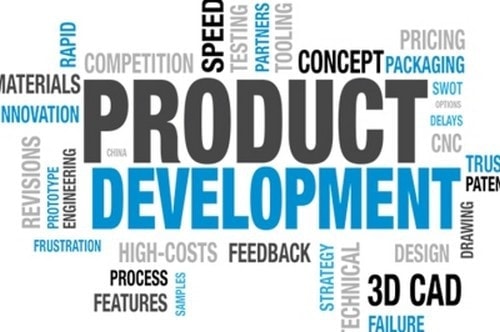 Develop different quality levels – Maruti is an example which developed different quality levels. Not only are maruti's products better, it has excellent distribution but at the same time has many service franchise's. At one time, Maruti made a claim with a TVC that it had one Maruti service center in every 200 kms across India. That is a big claim to make. At the same time, Maruti has its authorised resellers. Thus, there are various levels of products which Maruti is giving to the existing market thereby increasing its product development.
Improve technology – The best way to showcase technology improvements is laptops and tablets. Tablets have taken over from many a laptops because it is an advanced technology. It is larger than a smart phone by lighter than a laptop. At the same time, there are portable keyboards which can be used with a tablet. Tablets can never replace laptops. But laptops have definitely replaced desktops. Nowadays, the desktop market has dropped because people prefer laptops or tablets. Thus, improved technology is an excellent way for product development strategy.
The above three strategies are the best way to introduce new product in an existing market. In fact, market saturation in urban areas is so high that companies are targeting introduction of a new product in every 2-3 months. Companies like Samsung bring a new product every month if possible for them. Thus, these tactics of product development will help the company in the long run as the company gains a lot of brand equity and has a premium positioning in the customers mind when it regularly develops new products.
Liked this post? Check out these detailed articles on
Topic of Strategy
Alternatively, check out the Marketing91 Academy, which provides you access to 10+ marketing courses and 100s of Case studies.