Lamborghini is an Italian company that is known for producing luxury cars, sports car, and SUVs. The company has its headquarters in Sant'Agata Bolognese, Italy and was first set up in 1963. Lamborghini is currently owned by the Volkswagen Group after many owner changes.
Lamborghini is famous for their engines and currently produces cars possessing V-12 and V-10 engines. Other automobiles that they have delved into are marine engines, motorcycles, and racing cars. The company is also designing concept cars to please the current market for hybrid cars.
In the year 2016, the company successfully sold 3,457 units which are quite high when compared to the previous years. The headquarter also has a museum called Museo Lamborghini featuring all cars, motors and other things produced by them.
Strengths in The SWOT analysis of  Lamborghini
Strengths are points that have helped a company be what they are. Here are some strengths of Lamborghini:
A World Renowned Name: Almost everyone around the world is able to recognize the name of Lamborghini. As a producer of luxury and sports car they have efficiently set themselves in the worldwide recognition.
Best Technology Used: The technology that is used in making the cars is very unique and it makes itself coveted. Lamborghini also explains a lot about the technology that they are working on for upcoming cars. This creates a buzz among the public and the model's value increases.
One of the Best Engines: The cars that they produce are powerful and they tag them as supercars. The pickup time and speed are higher than any other car and they are working on it to make it faster and smoother. Their latest cars can go more than 201 mph in less than 10 seconds.
Exclusivity and Limited Units: Whereas other companies make several cars in a year to please public, Lamborghini believes in quality. They sell about 3000 or so units a year and they are increasing but not to the levels of other companies. They want their cars to be coveted.
Attraction towards the Affluent Class: Lamborghini is a car that may be renowned by everyone but it isn't affordable. Through years the company has produced cars that celebrities, renowned politicians, and businessmen have owned.
Motorsports: Lamborghini is also known in the field of car racing as they provide their motors to the best of the cars. They have done it from the starting days and still continue to do it every year.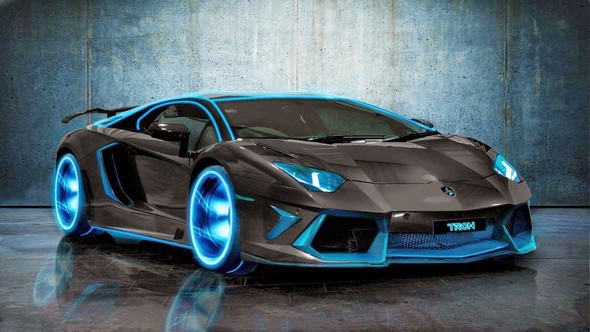 Weaknesses in The SWOT analysis of  Lamborghini
Weaknesses of the company are their soft points that they haven't overcome yet. Here are some weaknesses of Lamborghini:
High Price: The quality cars come at a price but it also faces the most backlash at times of economic crises. In the past, Lamborghini has faced similar issues when their sales have almost diminished by 50 percent. But Volkswagen is working better than previous owners.
Fuel Cost is High: The powerful cars eat up a lot of fuel and it possesses a high cost. It also threatens the environment due to pollution.
Opportunities in The SWOT analysis of  Lamborghini
Opportunities are points that a company should work with to make themselves a better market. These are some opportunities that Lamborghini can work with:
Expand the Availability: Right now Lamborghini is out of reach for many people and they have to tediously import the car. If the company work on it then they can have a much better market and consumer base.
Increase in Better Customer Service: It is a hard work to source parts of a Lamborghini model if something goes wrong. Fixing the car takes a whole lot of time and often shipping it to a different country doesn't work. So, setting up service bases in different countries would be a good option for Lamborghini.
Hybrid Cars: Their hybrid car model is still a concept model and hasn't been released. But in the near future, an electrically powered car would be accepted worldwide. Companies like Tesla have already released cars that are electrically powered. This will be a great move to catch the Eco-friendly consumers who may move on to different companies if alternatives aren't provided.
Production of Cars Based on Demand: They have limited themselves to make a certain amount of cars in a year. But demands are rising in people and if they do not get a Lamborghini they move on to other similar companies. So, producing more cars based on demands will increase the market.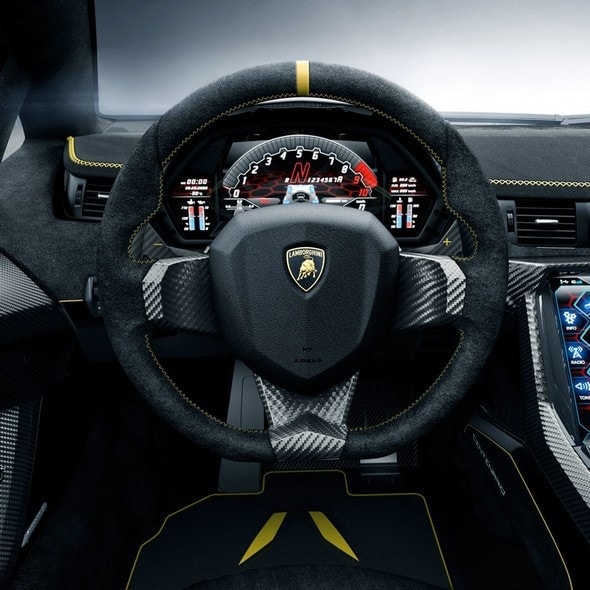 Threats in The SWOT analysis of  Lamborghini
Threats are negative points that may arise in the present or future of a company. Here are some Threats that Lamborghini is facing:
Fuel Consumption: Lamborghini cars eat up a lot of fuel and it isn't Eco-friendly at all. So, the company may have threats when people gravitate towards environment safe options.
Competitors: Competitors are rising as they are producing more cars which are ultra premium though very few of them are as renowned brand as the Lamborghini. Some of the competitors that they have are Ferrari, Jaguar, and Porsche.
Liked this post? Check out the complete series on SWOT