Bingo! is a brand started by ITC in 2007 which is mainly providing potato chips to the market. Bingo is coming into a strongly competitive market, but a market which has a huge consumption and brand preference is dropping.
Here is the SWOT analysis of Bingo
Strengths in the SWOT analysis of Bingo
1) Unique advertising strategy – One of the major advantages of Bingo since start was that it used a humorous advertising strategy and it always showcased itself as something different. The advertisements made customers take notice.
2) Unique product – Bingo always marketed itself as a unique triangle shaped chip. Besides this, the brand also has 4 sub brands which are Bingo Yumitos, Bingo Yumitos original, Bingo mad angles and Bingo tedhe medhe.
3) Variety of flavors – Naturally, with so many sub brands, Bingo was bound to have a variety of flavors which is the case here. Bingo today has 19 flavors in its kitty, each of which can be found here.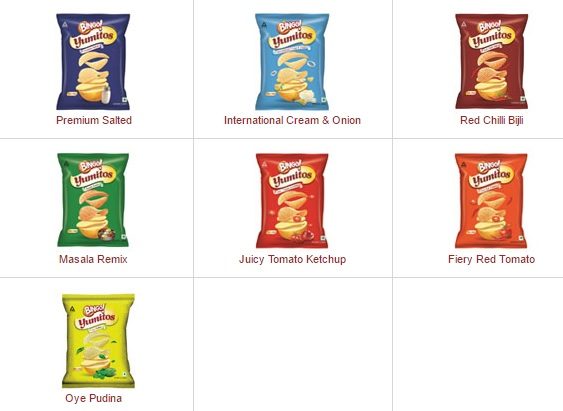 4) Far and wide distribution – ITC has many brands in its kitty, several of which are related to food and beverages. Hence the distribution of Bingo is also far and wide.
5) Backing of ITC – ITC is one of the top FMCG companies in India and as such has deep pockets. Hence the backing of ITC is a very good thing for Bingo.
Weaknesses in the SWOT analysis of Bingo
1) Rural market reach – The rural market presence of Bingo is very less and still the reach of regional players is high in the rural areas. Another competitor which has high rural presence is Lays.
2) Brand recall is poor – Bingo did advertise a lot in the beginning, but it has not continued the brand building exercise and the brand recall is poor for the brand right now.
Opportunities in the SWOT analysis of Bingo
1) Micro distribution – Bingo has to target micro distribution as these potato chips are nowadays a distribution based games and reachability is the winning factor.
2) Brand building – Besides reach, Bingo also has to concentrate on increasing the brand recall through better advertising, something which kurkure has done regularly and reaped the benefits.
3) Variety of taste and chips  – More variety in taste and variety in chips texture or shape will help Bingo in the long run. Variety is always an option where food products are concerned.
Threats in the SWOT analysis of Bingo
1) Health consciousness – One of the major threat to any potato based fast food is that people are becoming more and more health conscious and have started ignoring such chips and other fried items.
2) Competition – It has massive competition with brands like Lays, Kurkure and others. There are regional brands like Balaji wafers also present. These regional brands, national brands and international brands are all competing for the same space in the consumer mind and stomach.
Overall, we can see that Bingo has a good presence in the market, but the demand is lesser as compared to other chips makers. So bingo needs to get into the advertising game now and buck up for its market share.
Liked this post? Check out the complete series on SWOT