Emami is a public company associated with FMCG sector. It is of Indian origin and has its headquarters base in Kolkata in India. Emami deals in healthcare and personal care sector and was established in the year 1974 by its founders R.S. Goenka and R.S. Agarwal. It has targeted middle-class section of society as its potential customers. Some of its main rivals in consumer market are as follows-
About Emami
Type: Public Company
Industry: Fast-moving consumer goods (FMCG)
Founded: 1974
Founders: R.S. Agarwal and Aditya Agarwal
Headquarters: Kolkata, India
Area served: India and over 60 countries
Current CEO: Radheshyam Agarwal
Number of employees: 3,200
Major products: Personal care, healthcare, and Ayurvedic products
Product in the Marketing Mix of Emami :
Emami has projected its products as organic, natural and herbal and created a product portfolio that is immensely popular in the consumer market. It has several sub-brands that have products to their name. It includes-
Boroplus brand includes Prickly Heat Powder, Antiseptic Cream and Total Results Moisturizing lotion
Zandu Brand includes Gel Balm Junior, Balm Ultra Power, Balm
Navratna brand includes i-Cool Talc, Cool Talc, Almond Cool Talc, Extra Thanda, Cool Oil
Fair and Handsome brand includes Complete Winter Solution, Instant Fairness Facewash, Fairness Cream for Men
Fast relief includes Pain Relief Ointment
Menthol Plus includes Balm
Zandu Sona Chandi includes Chyawanprash Plus
Vasocare includes Herbal Lip Balm and Herbal Skin Jelly
Kesari Jivan includes Chyawanprash

Zandu Healthcare includes Ethical and Classical

7 Oils in One includes Damage control Hair Oil

Kesh King includes haircare products

Emami Golden Beauty includes Talc

He includes deodorants

She Comfort includes Sanitary Napkins

Emami Naturally Fair includes Herbal Fairness Cream.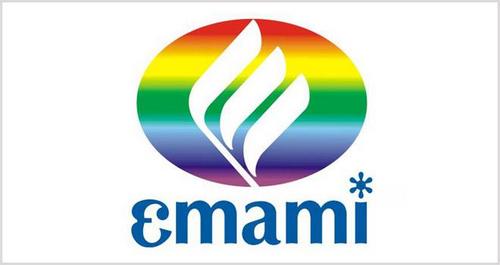 Place in the Marketing Mix of Emami :
Emami has been successful in creating an international presence that has spread to sixty countries of the world in SAARC, CIS and GCC regions including countries like Nepal, Russia and Ukraine.  It has offices in Kolkata, Mumbai, New Delhi, UAE, Moscow and Singapore. Emami has one overseas unit in Bangladesh and seven manufacturing plants in India including Abhoypur, Kolkata, Amingaon, Vapi, Pantnagar, Dongari and Massat. The brand has an extensive and exclusive distribution network in India that includes both rural and urban sector and some of them are located at Agartala, Ambala, Bangalore, Bhiwandi, Chennai, Delhi, Guwahati, Indore, Jammu, Jaipur, Kolkata, Patna and Varanasi.
Distribution channel of Emami is well-organised and for efficient and fast results it takes the help of thirty-two depots, three thousand and five hundred distributors, sixty super-stockiest, four thousand sub-distributors and five lakhs direct retail stores. It also has a tie-up with ITC Ltd for distribution of its merchandise via e-choupal outlets. Emami products are easily available at departmental stores, general stores, corner shops, super stores, chemists, beauty parlours, salons and almost all retail outlets in India.
Price Mix in the Marketing Mix of Emami :
Pricing policies can make or break a company. Emami owes its success mainly to its pricing policies which have helped the company to penetrate both urban and rural market with equal success. The company has launched its products in various quantity packs to make them reach every section of society. It has adopted a reasonable pricing policy which makes products affordable to general masses. It provides discounts and incentives to its customers so as to retain their loyalty and create huge sales. High volumes result in greater revenues for the company making it one of the best-known brands in the industry.
Promotions in the Marketing Mix of Emami :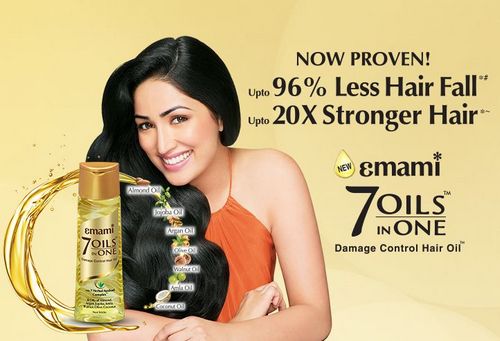 Emami is one of the most popular brands and has created a marketing strategy that is heavily dependent on celebrities and good commercials. Shahrukh Khan has been roped in to take part in Fair and Handsome commercials, Amitabh Bachchan and Sonakshi Sinha for Boroplus products, Hrithik Roshan for products of brand He, Juhi Chawla for Kesh King products.
Emami has both superstars Amitabh Bachchan and Shahrukh Khan endorsing same brand Navratna. Kareena Kapoor and Kangana Ranaut have also been part of brand Emami at one time or other. Advertisements are shown on television channels like Star Plus, Zee Cinema, Sony TV, colours along with sports channel for maximum coverage.  Radio, newspapers, magazines and hoardings are also used extensively for marketing of Emami products.
Liked this post? Check out the complete series on Marketing Mix