Nokia is one of the leading cellular phone providers across India. The marketing mix of Nokia discusses the 4P's of Marketing in Nokia.
Nokia is regarded as one of the leading handset phone providers in India. Its success in this particular industry is pegged on numerous elements one of them being their approach in implementing the marketing mix. It is this concept that has enabled them to build a strategic outlook for their product. In the same regard, this particular firm has invested considerably in ensuring that its marketing scheme using this strategy becomes a success. Here is how Nokia has executed the 4P's of Marketing Mix strategy India;
About Nokia
Type: Multinational corporation
Industry: Telecommunications, consumer electronics, and information technology
Founded: 1865
Founders: Fredrik Idestam, Leo Mechelin, and Eduard Polón
Headquarters: Espoo, Finland
Area served: Worldwide
Current CEO: Pekka Lundmark
Number of employees: 86,896
Major Products: Mobile phones, network solutions, 5G technology, consumer electronics, and information technology
1) Product in the Marketing mix of Nokia
Nokia has ensured that the kind of products that they bring to the market in India is of various variety. They have different models of cellular phones that they apparently keep on introducing to the marketing after every short period. This has enabled them to stay put and provide sufficient headsets to the consumers.
On the same note, the quality of Nokia phones is also beyond reproach. This has made it possible for them to gain and establish a market share of 35% in this particular industry. The other aspect of the product is the design. Most of the handsets that Nokia produces come in various designs and features, which is essential because it allows the users to have chosen from different options available.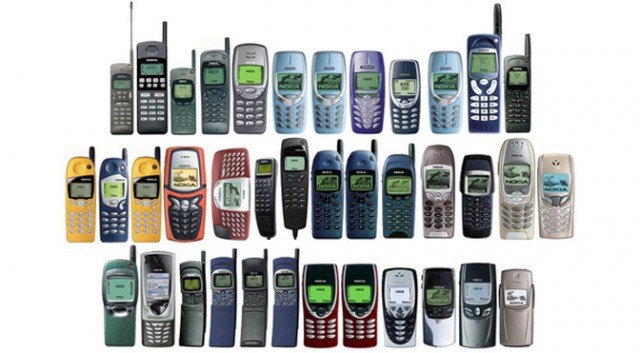 2) Price in the Marketing mix of Nokia.
This is the second element regarding marketing mix that Nokia has implemented in India. Essentially, the price for Nokia sets range from about Rs. 1200 to Rs. 50000. It thus means that there is something for everyone regardless of your budget. Nokia sets are primarily manufactured to suit all classes of people irrespective of their financial capability.
Nokia has also specialised in offering cash allowances to the customers. This is ideal for clients who are fond of buying phones now and then because they will from one time to the other enjoy such offers.
Their price skimming strategy is also fundamental in ensuring that customers purchase their products from different periods once they have been introduced in the market. This is because the prices are set high at the initial stage but gradually drops down with time.
3) Promotions in the Marketing mix of Nokia
One thing that Nokia has invested in ensuring that their products reach their target market is advertising. They use all available platforms to make sure that potential customers are informed whenever any development concerning their phones arises.
They use electronic media, print, media, social media, billboards and other forms of traditional marketing in their promotional programs. High customer satisfaction also gives them an edge since it encourages word of mouth marketing to other users who have not made their mind regarding the kind of handset that they need to purchase.
They also ensure that they conduct some road shows in various towns and urban centres from time to time to keep the customers alert of any development that is taking place concerning their products.
4) Place in the Marketing mix of Nokia
Nokia has also ensured that they have established partnerships with various dealers across the country to make sure that the customers get easy access to the phones of their choice. They have also established distribution outlets across the country to make it easy for the supply of the handsets to all corners and to enable their customers to buy the products without difficulty.
Essentially, Nokia is working with many dealers in the Small and Medium Enterprise (SME) that is related to phones and electrical products supply to help them in selling their devices and earn an individual commission based on the number of sales made.
This has made it easy for Nokia to establish its ground in the Indian market and enjoy unwavering support from a broad range of the general population that is using handsets. All these successes are attributed to the fact that they have been capable of implementing the Marketing Mix efficiently.
Liked this post? Check out the complete series on Marketing Mix