Quikr is associated with e-commerce industry as it deals in classifieds. It is a private company of Indian origins. Quikr was founded in the year 2008 by its co-founders Jiby Thomas and Pranay Chulet. It is one of the largest and single marketplaces for buying and selling products. Quikr offers a diversified choice from a range of products that covers numerous industries and sectors. Some of its competitors are as follows-
About Quikr
Type: Online marketplace and classified advertising company
Industry: E-commerce
Founded: 2008
Founders: Pranay Chulet and Jiby Thomas
Headquarters: Bangalore, India
Area served: India
Current CEO: Pranay Chulet
Number of employees: 1000+
Major products: QuikrWheels, QuikrHomes, QuikrJobs, QuikrEducation, QuikrServices
Product in the Marketing Mix Of Quikr :
Quikr is an online platform for classified advertisements. It has adopted both C2C and B2B models for its operations to gain maximum advantage. It has embedded most of the modules into one structure to increase consumer liability and interest.
Quikr is actually a single-stop shop to meet diversified requirements and promises transactions in fastest and simplest way.  It connects both buyers and sellers and helps to find and sell services and products across one hundred and forty sub-categories and twelve categories.
Quikr has the distinction of having more than ten million visitors on a monthly basis. It deals in used items related to electronics, home, technology, lifestyle, matrimony, pet care, bikes, furniture, entertainment, jobs, services, cars, real estate and mobiles. Quikr has taken several precautions to retain the quality of its ads as it does not want to lay behind and lose its competitive advantage. It endeavours towards perpetual improvisation to maintain user interest.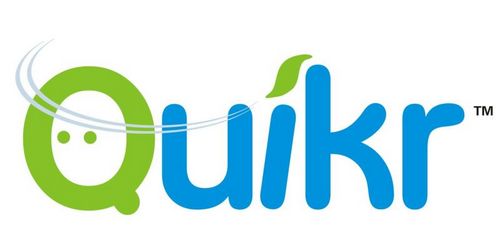 Place in the Marketing Mix Of Quikr :
Quikr has a Pan-India presence that has spread to every nook and corner of the country in both urban and rural sector. By the end of the year 2013, it reported estimated 12 million listings. Its presence via listings has spread to nearly one thousand towns and cities like Kolkata, New Delhi, Chennai, Patna, Ahmedabad, Bhopal, Mangalore, Cuttack and Chandigarh. Quikr has its headquarters base at Bengaluru in Karnataka. It has its own websitewww.quikr.com for efficient handling of its business. Quikr has a strong and widespread network that includes services of its well-trained workforce.
Price in the Marketing Mix Of Quikr :
Quikr has the financial backing of eBay Inc, Warburg Pincus, Nokia Growth Partners, Norwest Venture Partners, Omidyar Network, Matrix Partners India and Kinnevik. In the year 2009 company was able to raise funding of twenty crore rupees and in the year 2014 one hundred and fifty million rupees. By the end of the year 2014, it was able to raise total funds of three hundred and fifty million rupees that were result of seven rounds of funding.
Currently, it is estimated to be a one billion dollar company. Quikr is a free website of classified ads catering to the needs of its user base. Every company needs revenues to survive and Quikr is no different. It is able to generate revenues from different mediums. AdSense is a pay per click medium and earns money from advertisers listed on its page. The second way of garnering revenues is from lead generations.  Its site enlists potential sellers in different categories and connects them with interested parties of that particular field. It works two-ways as it offers them exposure for a transaction and later spreads their brand visibility over a common mass.
The third medium is traditional classified medium via promotions and is known as Highlighted Listings. It includes premium packs and is most sought after by small business entities and agencies. Quikr has been able to maximise its revenue figures to an astounding amount as its profit margins range from 50% to 70%.
Promotions in the Marketing Mix Of Quikr :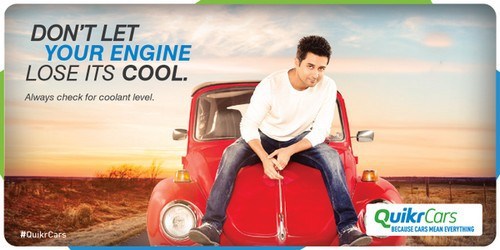 Quikr has gained immense popularity in India and it is because of its numerous ATL and BTL marketing campaigns. It has launched witty and informative ad campaigns and recently its missed call advertisements have helped the company n garnering maximum brand awareness.
Advertisements have been displayed via digital and print media in popular television channels, newspapers and magazines and on online platforms like Facebook, Twitter and YouTube. Quikr is aware of the impact of star power and has roped in current Bollywood heartthrob Ranveer Singh to become its brand ambassador and act in its commercials.
Liked this post? Check out the complete series on Marketing Mix