Rolls-Royce Motor Cars Limited is associated with automotive industry as it deals in luxury automobiles. Rolls-Royce Limited is of British origin and was founded in the year 1906 by its co-founders Charles Stewart Rolls and Henry Royce. Currently, it is a fully-owned subsidiary of its parent company BMW. Rolls-Royce is a reputed brand name and was acquired along with its logo by BMW from Rolls-Royce PLC in the year 1998. It faces competition from few rival brands and some of its competitors are as follows-
About Rolls-Royce
Type: Luxury car manufacturer
Industry: Automotive
Founded: 1904
Founders: Charles Rolls and Henry Royce
Headquarters: Goodwood, West Sussex, England
Area served: Worldwide
Current CEO: Torsten Müller-Ötvös
Number of employees: Over 2,000
Major products: Phantom, Ghost, Wraith, Dawn, Cullinan
Product in the Marketing Mix Of Rolls Royce :
Rolls-Royce is a manufacturer, engineer and distributor of luxury vehicles and auto parts. The brand name is synonymous with unmatched style and engineering perfection. Some products associated with the brand Rolls Royce are as follows-
The Rolls Royce Phantom is an ultimate model superior in technology, style and design. It is a saloon automobile with a blend of customary features and latest technology. It was the first model launched in the year 2003 by BMW under Rolls-Royce brand name
Rolls Royce Ghost was launched in the year 2010 and Rolls Royce Ghost Series II was revealed in the year 2014 at Geneva Motor Show. It is available in twelve colours with mirror-finish paintwork. Ghost is a 4-door Sedan with V12 twin-turbo engine, ventilated Disk at rear and front and 8-speed automatic transmission.
Rolls-Royce Wraith is a Coupe launched in the year 2013 at Geneva Motor Show. It was a luxury automobile with sleek roofline and long bonnet, twin turbo V12 engine, 8-speed gearbox and 623 bhp horsepower.
Rolls Royce Dawn was launched in the year 2015 at Frankfurt Motor Show. It was four-seat convertible with V12 twin-turbo engine and 563 bhp horsepower.
Production of Rolls-Royce SUV was announced in the year 2015 with new standards of luxury in this segment.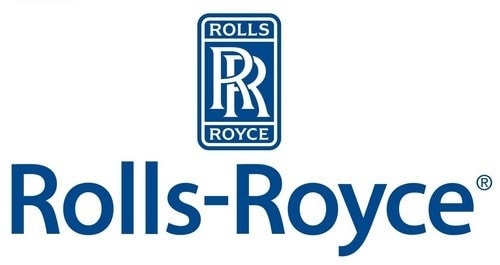 Place in the Marketing Mix Of Rolls Royce :
Rolls-Royce is a globally recognised brand and it started its operations from the United Kingdom with its headquarters base at Goodwood in England. Production and administrative facilities were built at Goodwood Circuit in West Sussex. It's logistic and technology centre is at Bognor Regis, a distance of 8 miles from its headquarters.
Rolls-Royce is a coveted vehicle that has product presence in nearly one hundred and fifty and operations in nearly fifty global countries. Its highest sales figures are in countries from Middle-East, Britain and Asia-Pacific region. The company utilises the services of its parent company along with a strong and widespread distribution network of its own that includes services of dealers so that the vehicles reach its customers quickly without any hassles.
Price in the Marketing Mix Of Rolls Royce :
Rolls Royce is an exclusive name that has unparallel brand value. It has targeted the rich and high-class people for its premium vehicles. The company has adopted High-Premium pricing strategy for its automobiles because all its products belong to the high-luxury segment. It caters to affluent people who care about status, name and position without blinking on extraordinary costs. To be associated with Rolls-Royce brand name is an honour and the company takes advantage of this fact by maintaining its high pricing range.
Promotion in the Marketing Mix Of Rolls Royce :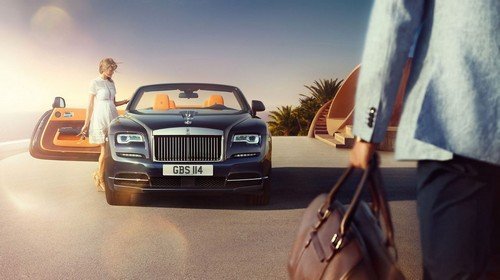 Rolls-Royce has positioned itself as a premium brand with global acceptance since its inception. It has been able to create powerful aspirational brand value in consumer mindset. Rolls-Royce has several popular taglines attached with its brand including Like nothing else on earth and Trusted to deliver excellence. The brand has been projected as a classic vehicle with very high value and hence is a customised automobile that is tailor-made to suit the needs of its owner.
Rolls-Royce has adopted a personalised and selective marketing policy for its vehicles. Its promotional tools include a display at high profile gatherings, premium hotels and exclusive auto-expos. Rolls Royce caters to a very exclusive and niche market and depends heavily on mouth advertising from satisfied clients who unwittingly becomes its brand ambassadors and marketing agents.
Liked this post? Check out the complete series on Marketing Mix