Macy's Inc is a holding company of American origins. It is the owner company of department outlets Bloomingdale's and Macy's and of a chain of spas, stores and beauty products titled Bluemercury. This public company is associated with lifestyle and retail industry and was founded in the year 1929. Macy's Inc has been ranked at first position as the largest retailer of fashion goods and at 36th position as a largest overall retailer in the global market. Its competitors are as follows-
Kohl's
Lotte Shopping
Aeon
C. Penney
Neiman Marcus
About Macy's
Type: Department store
Industry: Retail
Founded: October 28, 1858
Founder: Rowland Hussey Macy
Headquarters: New York City, New York, United States
Area served: United States
Key people: Jeff Gennette (Chairman) and (CEO)
Number of employees: 130,000
Product in the Marketing Mix Of Macy's :
Macy's Inc is a department store and has an assortment of various products for every age-group from several brands like Adidas, Nike, Ralph Lauren, Levi's and Calvin Klein. Its diversified product portfolio includes
Home Essentials include kitchenware like cutlery, cookware kitchen gadgets, types of furniture like couches, tables, sofa, chairs, cleaning items and gourmet food like chocolates and desserts
Bed and bath products including comforters, quilts, sheets, blankets, bathroom accessories, bath towels, linens, beach towels, pillows and mattress
Products for women includes maternity clothes, dresses, sweaters, tops, swimwear, suits, shorts, leggings, rompers, jeans, jackets, innerwear, activewear, footwear, jewellery, watches, hats, gloves and handbags
Products for men includes casual shirts, jeans, pants, hoodies, tuxedos, undershirts, polos, suits, sweaters, t-shirts, formalwear, boots, designer shoes, sneakers, watches, belts, backpacks, gloves, wallets and ties
Kids section includes activewear, coats, jeans, dresses, tees, socks, shoes, pyjamas, coats, innerwear, shirts, pants, shorts, skirts, sweaters, tops, jackets, games, gloves, backpacks, toys, scarves and hats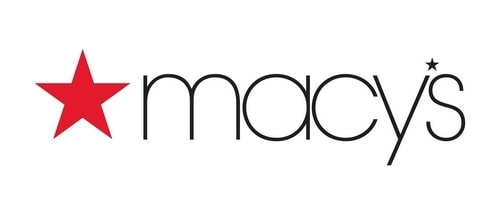 Place in the Marketing Mix Of Macy's :
Macy's Inc has spread its operations to forty-five states in United States, Puerto Rico and Guam with nearly eight hundred and eighty-five stores by July 2015. Macy's has been divided into several subdivisions for easy and efficient handling.
Macy's North has its headquarters base at Minnesota, Macy's South and Central has more than 136 stores with its headquarters base at Atlanta, Macy's East has nearly 216 outlets with its headquarters base at New York City, Macy's Midwest has 95 outlets with its base at Missouri, Macy's Florida has 61 outlets, Macy's Northwest has nearly 71 stores with headquarters base at Seattle and Macy's West has its headquarters base at San Francisco with 232 outlets.
Flagship stores of Macy's are also located in Paris and Dubai. Macy's has a strong distribution channel that includes corporate offices, fully-owned and partially-owned stores, leased stores and an efficient logistic network. It is served by an efficient workforce that includes services of nearly 157,900 employees. It has become an e-commerce company by selling its products online to nearly one hundred countries.
Price in the Marketing Mix Of Macy's :
At the end of the financial year 2015, Macy's Inc declared its estimated revenues at 27.079 billion dollars and its net income at 1.072 billion dollars. It has targeted middle and upper-middle class section of society as its target customers at its mid-range outlets.
Macy's has adopted a reasonable pricing policy and have kept product prices affordable and pocket-friendly. It has also adopted promotional pricing plan for its online stores and keeps on offering several incentives like constant sales, clearance sales, periodic sales, festive sales, deals-of-the-day, discounts and coupons to its customers.
Promotions in the Marketing Mix Of Macy's :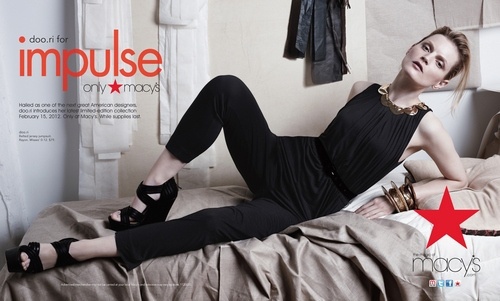 Macy's has adopted an intensive marketing strategy and has launched several ad campaigns through print and electronic media on radio, television, magazines and newspapers. It has utilised social media to gain maximum advantage and has spread its brand awareness via its own website as well as other platforms including Facebook, Twitter and YouTube.
It offers store catalogues so that the customers are aware of every product and incentives like several deals, discounts and offers as part of its promotional strategy. Macy's offered its loyal customers information through personalised emails. It also takes part in an annual thanksgiving parade to increase its brand visibility. A loyalty program was launched that offered huge benefits to its largest customers and company even issued nearly 14 million credit cards resulting in additional savings.
Liked this post? Check out the complete series on Marketing Mix