Yamaha is one of the most renowned Motorcycle manufacturing companies in the world, with its product mix also comprising an array of other products. Founded in 1887, Yamaha Motor has a very extensive network that comprises of at least 140 subsidiaries together with affiliates for manufacturing and sales of Yamaha products across the world. Having been founded by Torakusu Yamaha, the company is today headquartered in Hamamatsu Shizuoka Japan and employs at least 20,000 people across the world.
Competitors
Ducati Superbike
Bajaj Auto Limited
Kawasaki Heavy Industries Limited
Hero Motor Corp (Hero Honda)
Suzuki Motor Corporation
TVS
Harley Davidson
Honda Motor Co
Royal Enfield
About Yamaha
Type: Manufacturing Company
Industry: Motorcycles, industrial robots, and musical instruments Manufacturing Company
Founded: 1955
Founder: Late Genichi Kawakami
Headquarters: Iwata, Shizuoka, Japan
Area served: Worldwide
Key people: Yoshihiro Hidaka, President and CEO
Number of employees: Over 75,000
Product in the Marketing Mix of Yamaha :
The company is well known for its machinery production, and as a global leading motorcycle manufacturer. Other than motorcycles, other products within its product line include four-wheel ATVs. Scooters, racing & golf carts, leisure & fishing boats, electric hybrid bicycles, robots, electric wheelchairs, snowmobiles, helicopter drones for use in agricultural spraying, engines and other machinery.
Yamaha has about 15% USA market share with overseas markets accounting for about 90% of sales. In total, about 70% of all the company's sales are from motorcycles. Yamaha motorcycle product brands include the Yamaha VMAX, the Yamaha Crux, The Yamaha RI, the Yamaha FZ and lastly, the Yamaha YBR. Other predominant products in addition to the motorcycles include power sports equipment, musical instruments, and electronics. It is the largest manufacturer of pianos in the world and is a major Nikkei 225 constituent.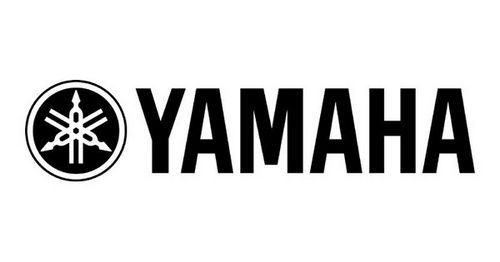 Price in the Marketing Mix of Yamaha :
Yamaha employs the competitive price strategy on its products. This is not at the expense of quality. In fact, Yamaha products have the best price to performance ratios in the world. Product price difference is based on the product's power and type. Together with the pricing, some special financing options are offered thus psyching up people to buy Yamaha.
Place in the Marketing Mix of Yamaha :
Yamaha mainly targets the middle-class people who are looking for something stylish, offering good mileage guarantee and will not break the bank. It also targets youths who are within the 25-35 year group bracket. Fortunately, the biggest part of the population today comprises of the middle class, with the youth age group also taking a great claim of the population.
The company has one of the most excellent advertisements, branding, global distribution and promotion strategies that have enabled it to be present in almost all the countries in the world. Yamaha's presence is well felt mainly in the North American continent, Europe, and Asia especially Japan. Its presence in Africa is not as formidable but very considerable.
Yamaha is available in a number of subsidiaries with some of its groups including Yamaha Fine Technologies Co Ltd, Yamaha Pro Audio, Yamaha Golf Cart Company, Yamaha Music Communications Company Ltd, Yamaha Motor Company, Yamaha Metanic Corporation and Yamaha Livingtec Corporation etc.
Promotions in the Marketing Mix of Yamaha :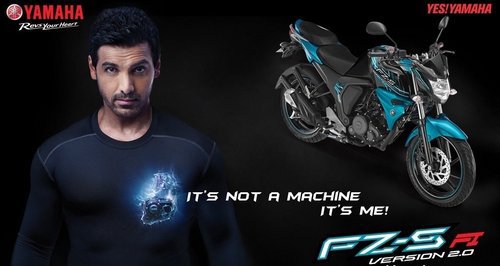 Yamaha has a very heart touching tagline in the form of "Yes Yamaha; Touching your heart". This is one of the aspects of the company's promotion mix that have been able to attract a lot of potential customers. Its dedication to producing competitive products for globally visible activities such as in motorsports has enabled it to cut and edge for itself. The World Superbike and the MotoGP are some very popular brands within these sporting activities thus helping the company in their promotion mix.
Yamaha is involved in corporate missions where it strives to ensure that the society is emotionally moved and touched by its CSR activities. It's Yamaha Music Foundation has also given back to the community by promoting music popularisation and music education in Japan since 1966.  In sports, Yamaha has been involved with Jubilo Iwata Football team and Yamaha Jubilo rugby team to advance its course.
Liked this post? Check out the complete series on Marketing Mix