Svenska Kullagerfabriken AB is commonly referred to as AB SKF and is a publicly traded company of Swedish origins. It is associated with Industrial Equipment industry and was founded in the year 1907 by its founder Sven Wingqvist. SKF is the largest manufacturer in the world of bearings and has been listed as one of the world's largest public companies by Forbes Global 2000. It faces competition from the following companies
About SKF
Type: Industrial manufacturing company
Industry: Manufacturing
Founded: 1907
Founder: Sven Wingquist
Headquarters: Gothenburg, Sweden
Area served: Worldwide
Key people: Mats Paulsson (Chairman) and Rickard Westman (CEO)
Number of employees: 44,000
Product in the Marketing Mix Of SKF :
SKF is one of the leading companies in the world dealing with manufacturing and supplying of solutions, products and services associated with the industrial equipment.
It also offers training, condition monitoring, maintenance services and technical support to its clients. SKF operates on B2B model and has a complete understanding of machine component and rotating equipment. Its diversified product portfolio includes
Actuation Systems
Engineering Tools
Operating Switches
Control Units
Telescopic Pillars
Linear Motion
Linear Guides
Ball and Roller Screws
Lubrication Solutions
Lubrication Management Tools
Lubrication System Components
Lubrication Systems
Manual Lubrication Tools
Lubricants
Seals
Engineering Services
Materials
Industrial Seals
Automotive Seals
Units, Bearings and Housings
Bearing Housings
Bearing Units
Plain Bearings
Super-Precision Bearings
Track Runner Bearings
Engineered Products
Bearing accessories
Roller Bearings
Balls Bearings
Permanent Magnet-Electric-Motors/Magnetic Bearings
Magnetic System applications
Maintenance Products
Alignment Tools
Bearing Heaters
Mechanical Tools
By-wire
Condition Monitoring
Sensors
Software
Surveillance Systems
Electric Motor Analyzers
Coupling Systems
SH Bushings
Flexible Shaft Couplings
Oil Injection Systems
Power Transmission Solutions and Products
Couplings
Transmission Bushings and Hubs
Sprockets
Test and Measuring Equipment
Optical Inspection
Dimension Measuring Machines
Noise and Vibration Tester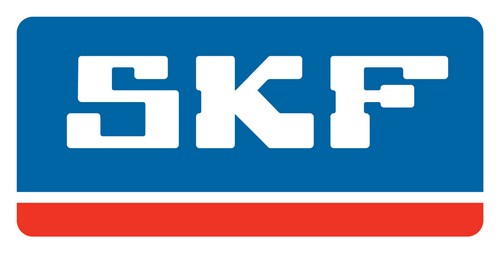 Place in the Marketing Mix Of SKF :
SKF started its operations from its headquarters base at Gothenburg in Sweden. It has spread its presence to several countries in the world. SKF has nearly one hundred and forty manufacturing and production sites and fifteen thousand distribution locations in one hundred and thirty countries.
Its manufacturing facilities are located in Italy, Brazil, Spain, China, Germany, Korea, France, India, Bulgaria, Argentina, Ukraine, Indonesia, Poland, Finland, United States and Mexico. SKF started its operations in India in the year 1923 and with time established a Pan-India presence. It has a widespread distribution network that includes twelve regional offices, six manufacturing plants and a powerful channel of three hundred distributors along with a capable and trained workforce.
Price in the Marketing Mix Of SKF :
At the end of the financial year, 2014 SKF posted estimated revenues of 70.975 billion SEK and net income of 4.750 billion SEK. SKF group includes one hundred and fifty companies that work along with its parent company with a three-pronged strategy of Cost, Value and Innovation Leader.
The company has been able to attain double-digit growth because of its pricing strategy and its cost-reduction programs that include initiatives like Integrated Cost Reduction and Manufacturing Supply Optimization. SKF faces stiff competition from several rival companies and hence has adopted a competitive pricing policy. It has kept product prices reasonable and affordable to capture a greater market share.
Promotion in the Marketing Mix Of SKF :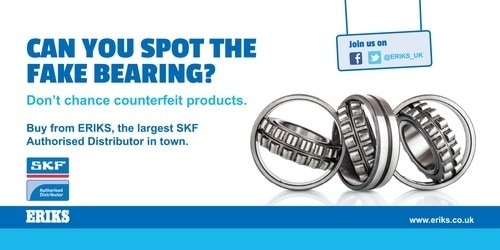 SKF Group endorses to international guidelines and principles that help it in promoting ethical and sustainable business practices. A company is a voluntary participant in UN Global Compact Initiative and has committed itself to work in areas like Anti-Corruption, Environment, Labour Standards and Human Rights. SKF is aware of its responsibility towards nature and strives towards reducing the negative impact on the environment because of its operations.
It has been a recipient of ISO 14001 certificate because of its policy related to issues like safety, Health and environment. SKF has also taken steps to recycle scrap material. The company markets its products via print media. In the year 1994, it started a technology and business magazine titled Evolution that is read by nearly 500,000 readers in estimated eighty countries. SKF also publishes an online version in eight languages.
Liked this post? Check out the complete series on Marketing Mix