Jack Daniels is a subsidiary of its parent company Brown-Forman and is of American origins. It is associated with the beverage industry and deals in distillation and manufacturing of Tennessee whisky. Jack Daniels occupies the first position in the world in terms of whisky selling. The brand was founded in the year 1875 by its founder Jack Daniels and has targeted urban individuals of the upper class as its potential customers. It faces competition from brands like
Johnie Walker
Bell's
Black and White
About Jack Daniels
Type: Distilled alcoholic beverage
Industry: The beverage industry
Founded: 1866
Founders: Jack Daniel and Nathan "Nearest" Green
Headquarters: Lynchburg, Tennessee, United States
Area served: Worldwide
Current CEO: Paul Varga
Number of employees: Over 500
Major products: Jack Daniel's Tennessee Whiskey, Jack Daniel's Tennessee Honey, Jack Daniel's Tennessee Fire, Jack Daniel's Tennessee Apple, Gentleman Jack
Product in the Marketing Mix Of Jack Daniels :
Jack Daniels is an iconic brand and has been projected as a working man's dream whisky. It has a distinctive and unique flavour derived from four single grains, fifty single-malts and from fingerprint malts from Glenburnie and Milton duff. Highest standards are maintained while selecting and crafting of Jack Daniels whisky.
Some variants of Jack Daniels from its product kit are as follows-
Old No 7 also popularly known as Black Label
Tennessee Honey
Gentleman Jack
Tennessee Fire
Single Barrel
Green Label
Silver Select
1907
Winter Jack
Single Barrel Rye
Single Barrel Barrel Proof
Sinatra Century
Sinatra Select
27 Gold
Brand has commemorated special events by producing special bottling and some of them are as follows-
Maxwell House
Inaugural
Riverboat Captain
Jack Daniels Monogram
70TH Anniversary
Gentleman Jack's Limited Edition
White Rabbit Saloon
Sinatra's 100th Birthday
Holiday Select Series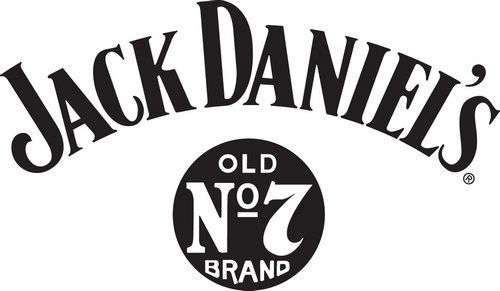 Place in the Marketing Mix Of Jack Daniels :
Jack Daniels is one the most popular and desired whisky brand in the global market and its products are obtainable in most cities and countries of the world. It has its headquarters base and also its distillery at Lynchburg in Tennessee, US. Since the year 1956, Jack Daniels Distillery is owned by its parent company Brown-Forman Corporation.
Jack Daniels products are sold in places like United States, United Kingdom, Australia, France and Germany. The brand has a strong distribution network that helps it in selling its products to most countries with help of Franchisee system. One can easily find a variant of Jack Daniels in a liquor shop, clubs, pub or bars, hotels and restaurants.
Price in the Marketing Mix Of Jack Daniels :
Jack Daniels is a high-quality product loved by whisky drinkers. It is said that once a person has tasted this brand it becomes impossible for him to drink another brand of whisky. Jack Daniels has adopted a premium pricing policy for its high-end products. People love this whisky and are willing to pay for it even if it is priced a bit higher than the prices of its competitors.
A whisky drinker will not compromise on the taste and flavour of his drink and hence the brand has been able to maintain its pricing policy even after such a long period of time. High sales figures have resulted in greater revenues for brand Jack Daniels.
Promotions in the Marketing Mix Of Jack Daniels :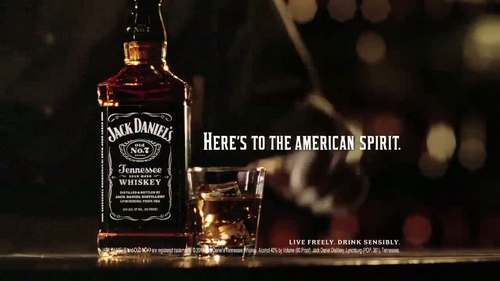 Jack Daniels has a very high brand recall and this has been possible because of its qualitative product and extensive promotional policies. It has a distinctive packaging in square bottles that is easily recognisable to its fans. A brand has taken help of various advertising tools and its ads are shown via social media, television, newspapers, magazines and billboards. One of the main reasons for such high popularity of Jack Daniels is because of mouth publicity. People love its taste and flavour and are always eager to share their experience with other fellows.
Famous personalities have gone on record admitting their love for products belonging to Jack Daniels. Some of them are Frank Sinatra, Lemmy Kilmister, Michael Anthony and Hank Williams Junior. Jack Daniels as a brand has been an avid participator of events and sports to create visibility for its products. It sponsored various sports events including V8 Supercar teams Kelly Racing and Perkins Engineering from years 2006-2015, Richard Childress Racing 07 car in years 2005-2009 for NASCAR Sprint Cup Series. He also sponsored tours of Zac Brown Band.
Liked this post? Check out the complete series on Marketing Mix