British Petroleum, commonly referred to as BP is a multinational corporation that deals in gas and oil industry. This public limited company is one amongst the seven leading companies in world associated with this industry. As the name refers it is of British origins and was founded in year 1908 but it was given its present title of British Petroleum in year 1954. Company serves a world-wide area and has its headquarters in London. It became first company in year 1965 to find oil reserves in North Sea. It faces stiff competition from other companies and its chief competitors in oil industry are as follows-
Chevron Corporation
Royal Dutch Shell plc
Exxon Mobil Corporation
About British Petroleum
Type: Oil and gas company
Industry: Energy
Founded: 1908
Founder: William Knox D'Arcy
Headquarters: London, England
Area served: Worldwide
Key people: Bernard Looney, CEO and Helge Lund Chairman
Number of employees: Over 67,600
Product in the Marketing mix of British Petroleum
British Petroleum is a vertically integrated firm that deals in operations like refining, production, exploration, distribution, marketing, trading, power generation and petrochemicals related to gas and oil industry. It has renewable-energy operations in wind power and biofuels. BP is one of the major international companies that provide lubricants that enable movement of engines, energy for light and heat, fuel like petroleum for transportation and petrochemical products that are necessary for making items like paints and packaging. Product and service portfolio of British Petroleum includes
Petrochemicals
Motor fuels especially Aviation fuels
Petroleum including Natural gas
Services like providing fuel cards that have payback points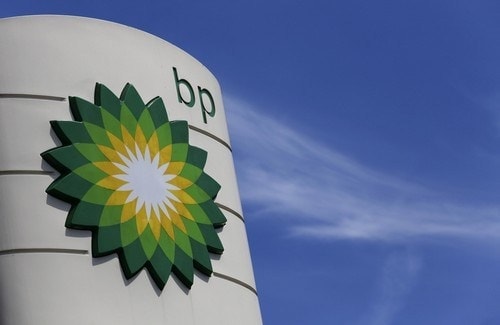 Place in the Marketing mix of British Petroleum
British Petroleum has taken various steps to increase its world-wide operations and currently has its hold in nearly seventy countries. It has 15 refineries that are both partly and fully owned with production of estimated 3.3 million barrels/day and reserves of 17.18 billion barrels.
Distribution is a very important factor for any company as it has the ability to maintain and increase its consumer base. Their distributions networks are very efficient and include 17,200 service stations in global market and out of these 7,000 are located in United States and 1,100 in United Kingdom.
It has its service stations in league with many convenience stores for better results. Retail network of this company has helped in easy distribution policies and it has lead in its growth in international market. British Petroleum has nearly 79,800 employees and all its operations can be divided in two segments Downstream and Upstream.  It is involved in onshore terminals, offshore gas and oil fields and pipeline network for transporting gas and oil.
Price in the Marketing mix of British Petroleum
In order to have a steady growth in their revenues British Petroleum has decided to follow a pricing policy that is suitable to everyone linked with its company. Moreover, in petroleum and petrochemicals, the price is government regulated. So government regulations make a huge impact on the final pricing of the end products. Company is making disciplined choices for finance as it is trying to increase its free cash-flow so that it becomes resilience to changing pricing policies.
British Petroleum undertakes periodic revaluations of markets and change its pricings accordingly. Its competitors also play a major role in determining its prices as the company does not want to go overboard and wants its prices to remain at par with its competitors. As its pricing policies are made in dollars, it does have a huge impact on various countries whose currency rate against dollars is low.
Promotions in the Marketing mix of British Petroleum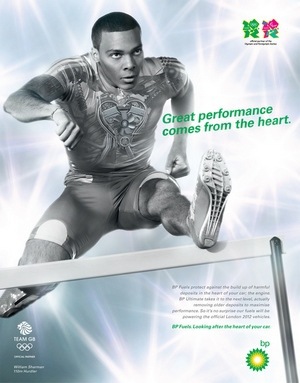 In order to adhere to its goal of providing a long-term commitment to all its investors and customers, British Petroleum has decided to pursue an active marketing policy. It has adopted a progressive approach and has made a deal with Ford for making hydrogen vehicles that will prove eco-friendly. Company has build fuel stations for Hydrogen run vehicles in various places for reducing air pollution.
Under its innovative schemes it has become a participant of Going Green. Hence it now stores all its gasoline in tanks that are double-skinned for preventing any leaks and spills. It has also committed itself by taking responsibility of earth's natural resources by trying to develop energy sources with lower-carbon emission.
BP is a brand that is recognised globally and for its promotion company has posted various ads on hoardings and commercials are also shown on television and online sites. This will increase its product visibility and lead to an increase in brand value.
Liked this post? Check out the complete series on Marketing Mix